OTD
Another sin satisfied!
3:29:00 PM
This has been on my mind since it caught my eyes a few months ago and I really could not get it off my mind.. Besides, the whopping $96 price tag puts me off..
Until now, I've finally succumbed to it..
Maybe it was because I was in an extremely good mood yesterday. I had an interview plus next Monday is coming soon! I've planned for this so so long ago! I am going to tender that day! I really can't stand staying any longer in the company!
Although I might be bankrupt, it did not still stop me from buying this pair of shoes!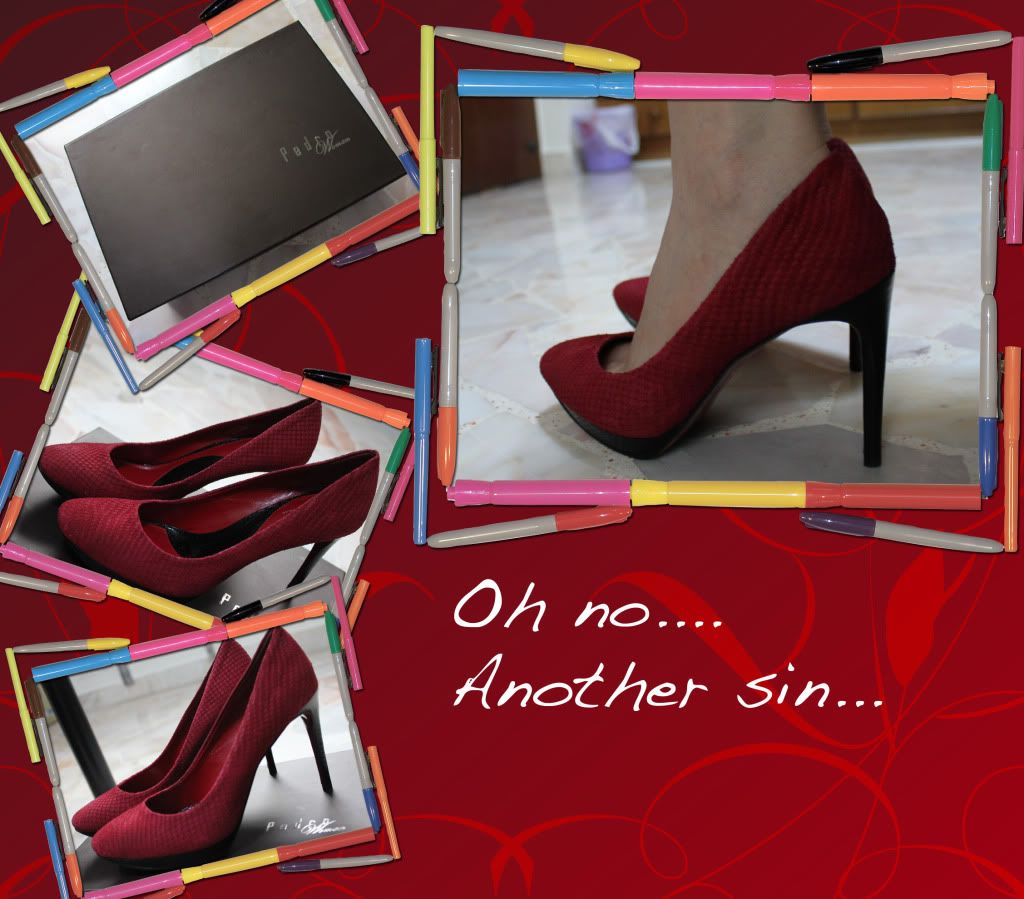 What do you think of this pair of shoes?
I feel in every woman's wardrobe, there must be a pair of red shoes, especially high-heel shoes!
It is a classic must-have.
I did not have any red high-heel shoes except the Crocs ballet shoes which I seldom wear..
This one - probably saving for special occasions or CNY!
=)
Psssst.. My colleague who accompanied me liked this pair too!
Actually, I went to 2 branches in Orchard but they did not have my size. So, I asked them to check other branches & 313 has my size! After the company dinner, we immediately went there! I only needed to give the card which the previous shop wrote the certain model & colour & size to the staff for convenience. Then, I watched my colleague browse around while waiting to try the pair on. To my surprise, my colleague zoomed on this exact pair. Then, when I tried my pair on, my colleague went gaga over it!
Means I have good taste? Teehee! ;)
Random OTDs
Pink Bonito Chico (aka Love, Bonito now) dress
Black Felt babydoll top, Giordano washed skinny jeans, Chanel-inspired bag, Rose earrings from JB