Birthday
Happenings in August
10:44:00 PM
Realised I have not been here for long time! Oh my.. I am so sorry!!!
Anyway, I am happy that September is finally here! There are many things I am looking forward to:
a. My birthday
b. My birthday trip
c. Our 3rd LNM Label is being launched tomorrow as I am 'speaking'
d. many other changes or.. maybe not?
Frankly, I have been thinking about one thing which I am not very sure I should bring up or not at this time. But we have to face this one day sooner or later. Well, I hope I can think it over clearly when I am away. The trip might help me come to a decision.
- -
Preview of our 3rd LNM Label: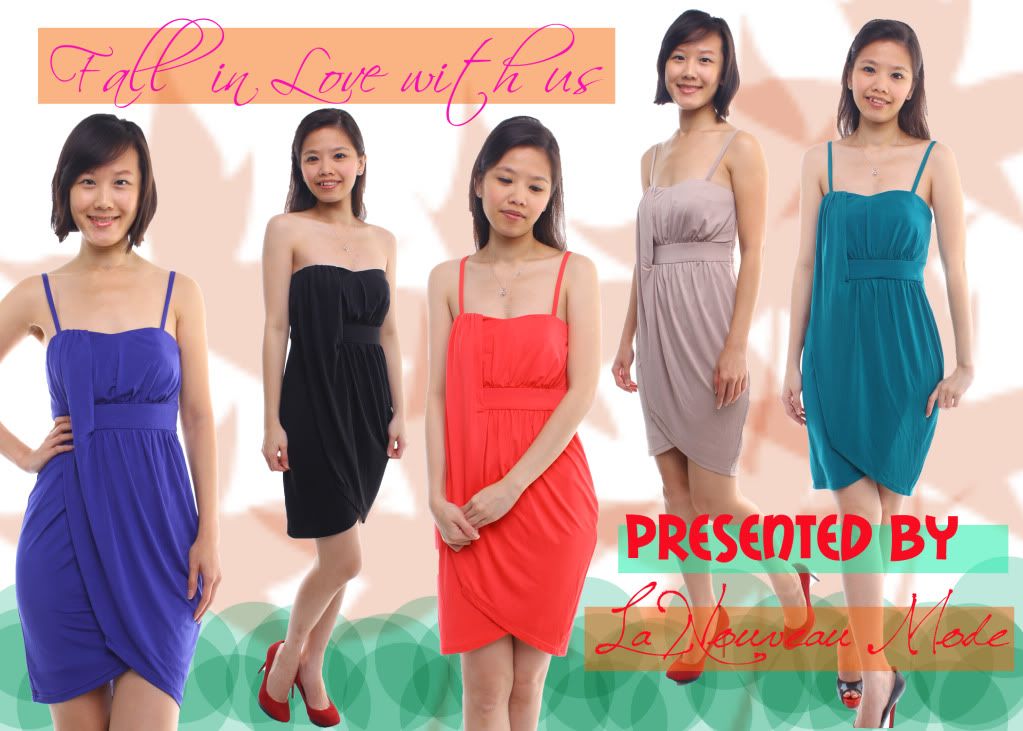 Very proud to present our 3rd LNM Label which is our very 1st self-manufactured dress!
Launching tomorrow @ 8pm!
I assure you that the material is high quality material, hence a bit high selling price.
BUT there will be a promotion where you'll have to like our FB fanpage and become a fan & like & share our sneak preview collection on your FB wall.
Then you can attach a screenshot with your payment details to be entitled to:
a. $1 off every item or;
b. $2 off every item for 3 or more items purchased
Sounds enticing, eh? :)
- -
OTD : La Nouveau Mode splashy romper, Le Cotiq Sportif bag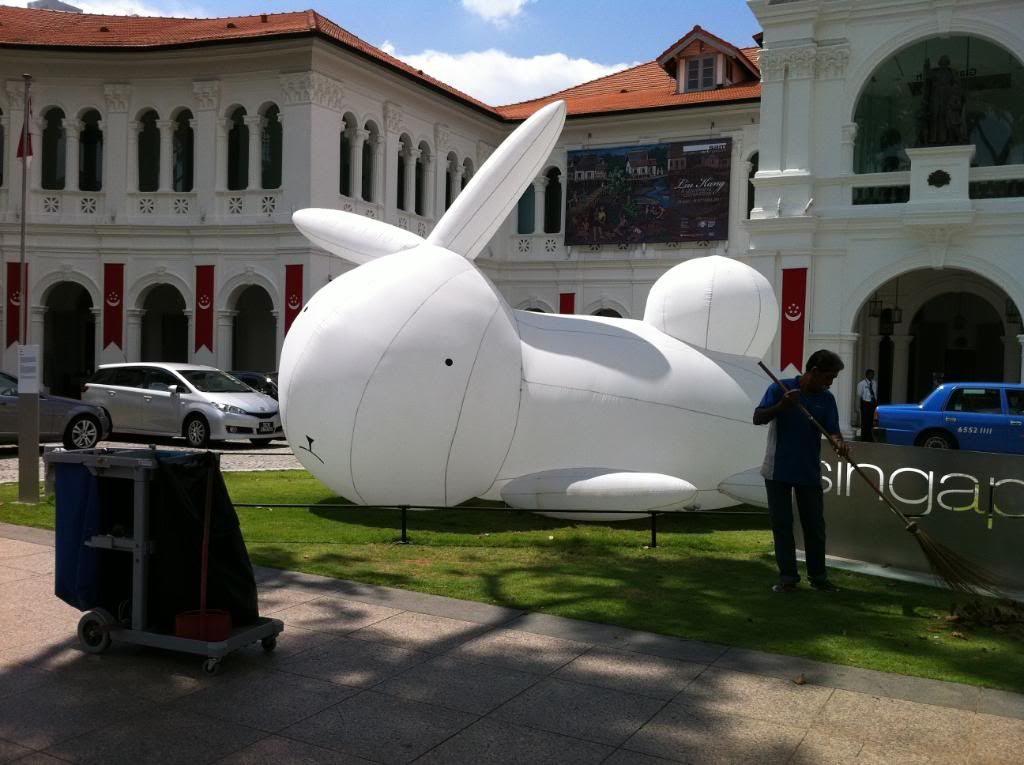 Spotted in town @ Singapore Art Museum!!!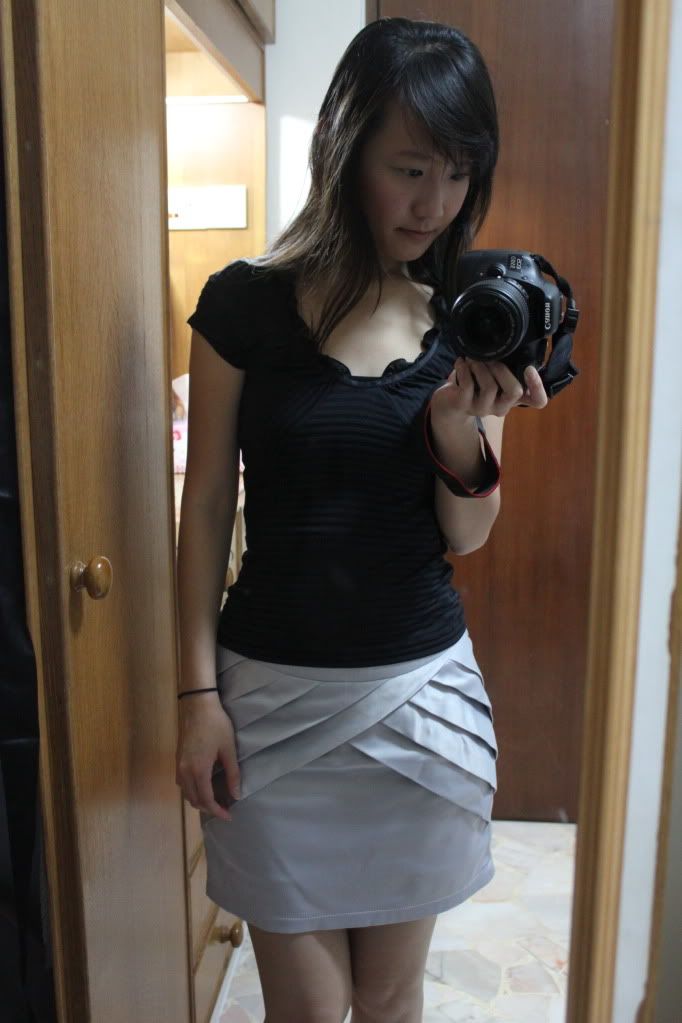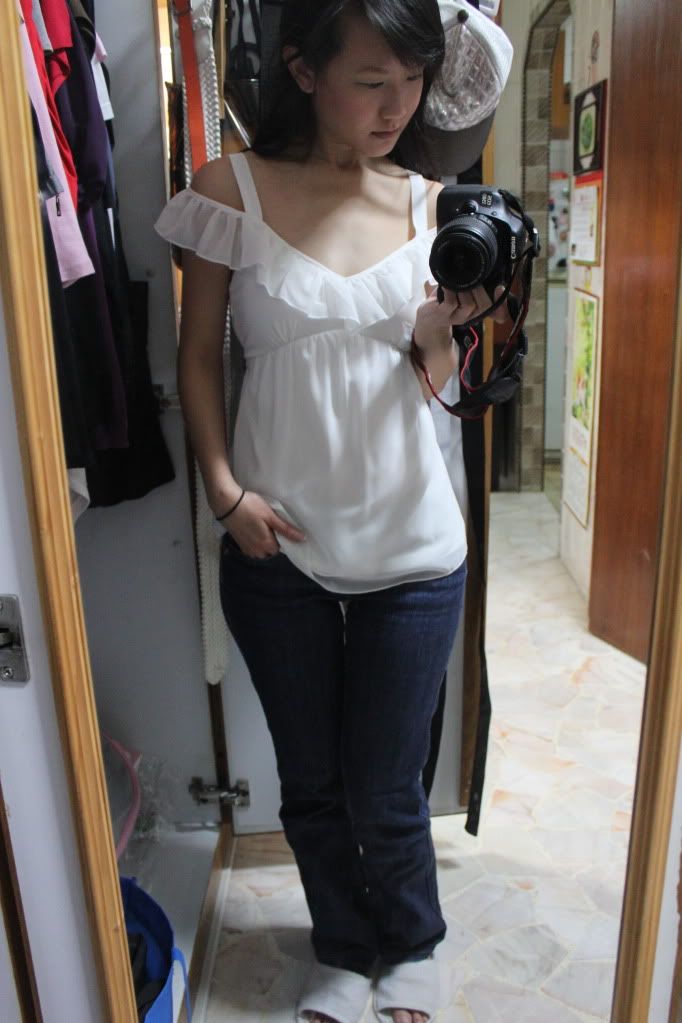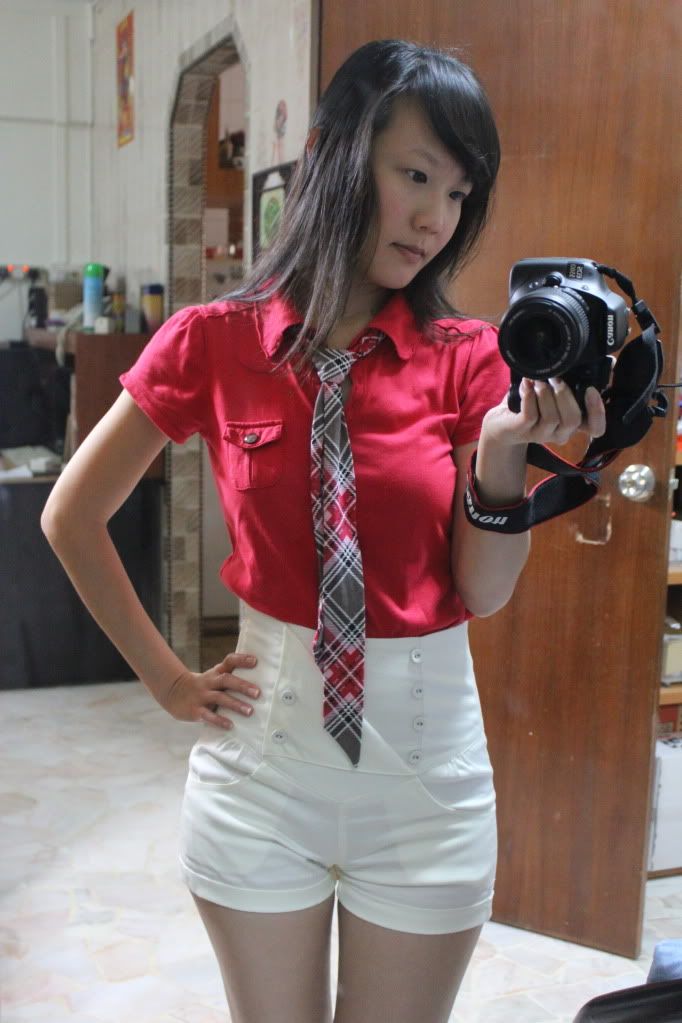 Left : Mango sheer top, La Nouveau Mode mini-skirt
Middle : Hollyhoque top, Mango jeans
Right : Esprit shirt, The Tinsel Rack HWS (National Day theme)
My The Body Shop loots from their WH sales! Thank god that I took leave to accompany Mum to the doctor on that day! Upon seeing their ad in Today newspaper, I went to their sales after Mum's doc appt! Hehes! The only time I do buy lots from TBS is their WH sales! And I really love their body scrubs!
Hey you, do remember to use the body scrub towels or balls!:P
P/S: I am talking to someone. So, my dear readers, don't take it to heart if you feel I am quite rude when I say the above in such a way. ;)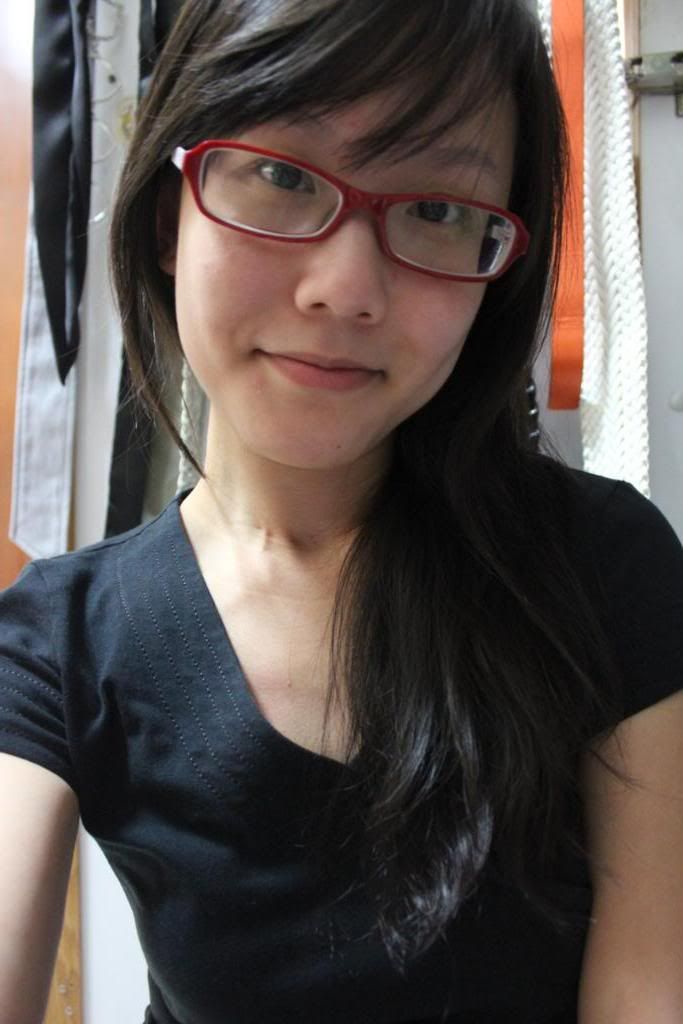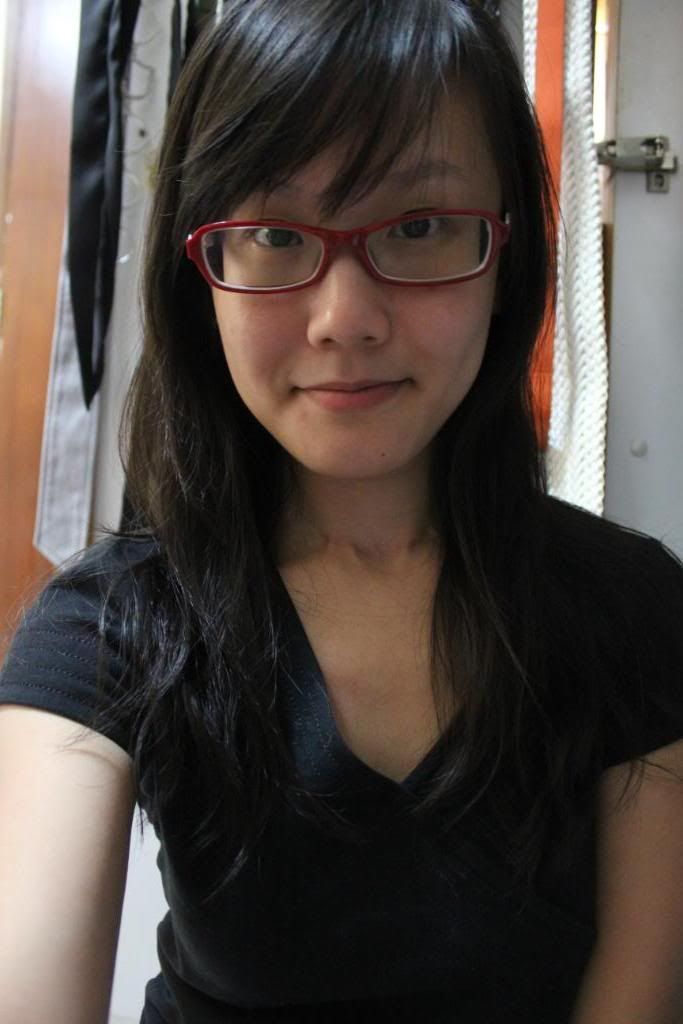 My last day with my precious long hair... ):
Transformation to short hair!
How to say? I was such in a bad mood so I went to cut my hair to remind myself that I would never let this happen to me again! I hate it when I am always affected by someone else's mood and thinking!
*pout*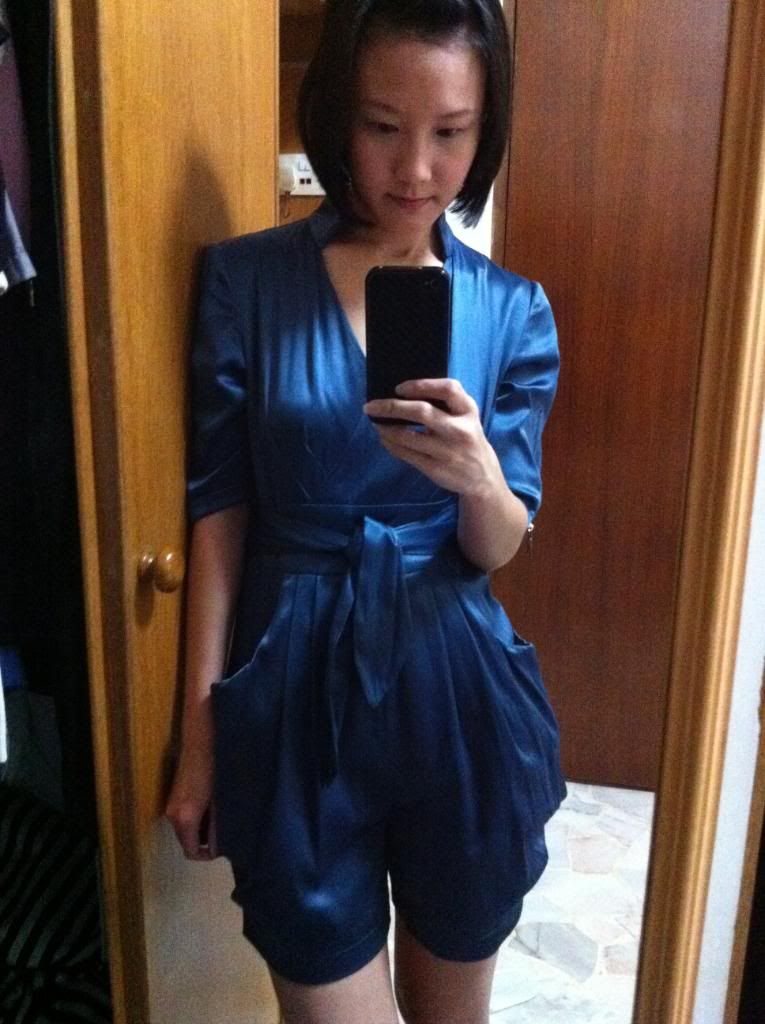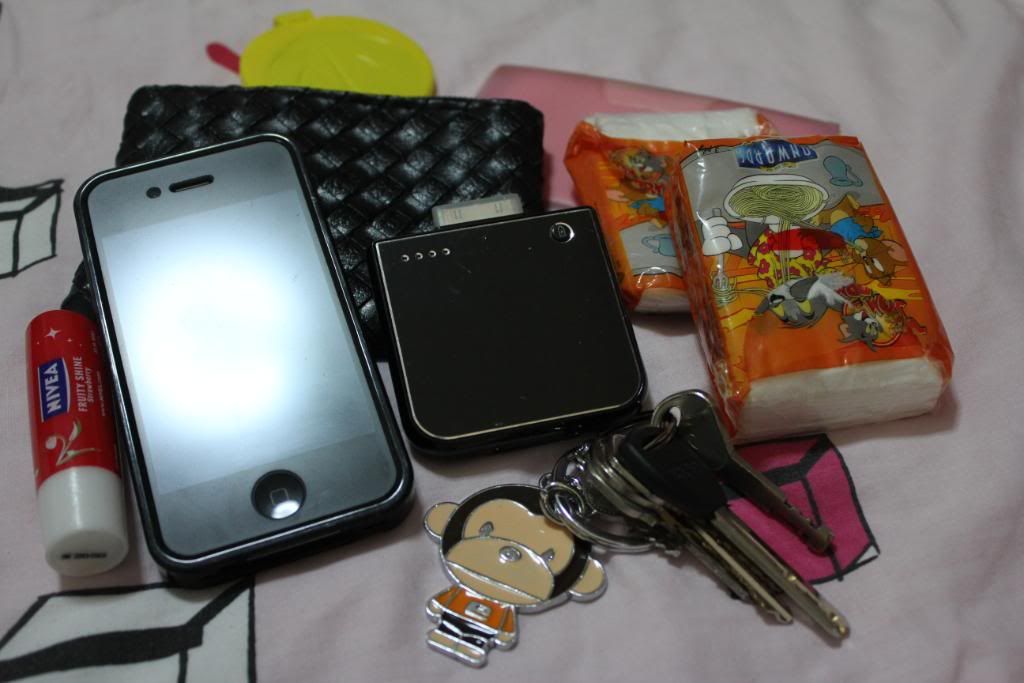 OTD : La Nouveau Mode romper
The 2nd picture is what's in my pockets (I did not bring any bag out) Yeah, our LNM label romper's pockets are practically spacious! :)
@ the Cars 2 gala premiere!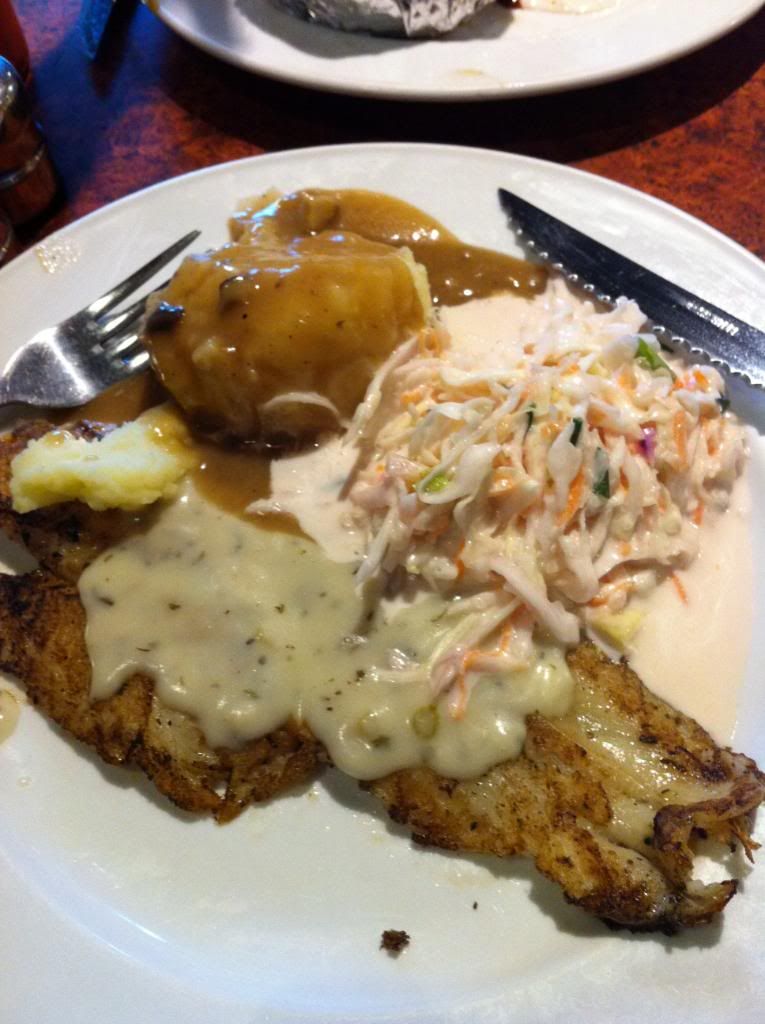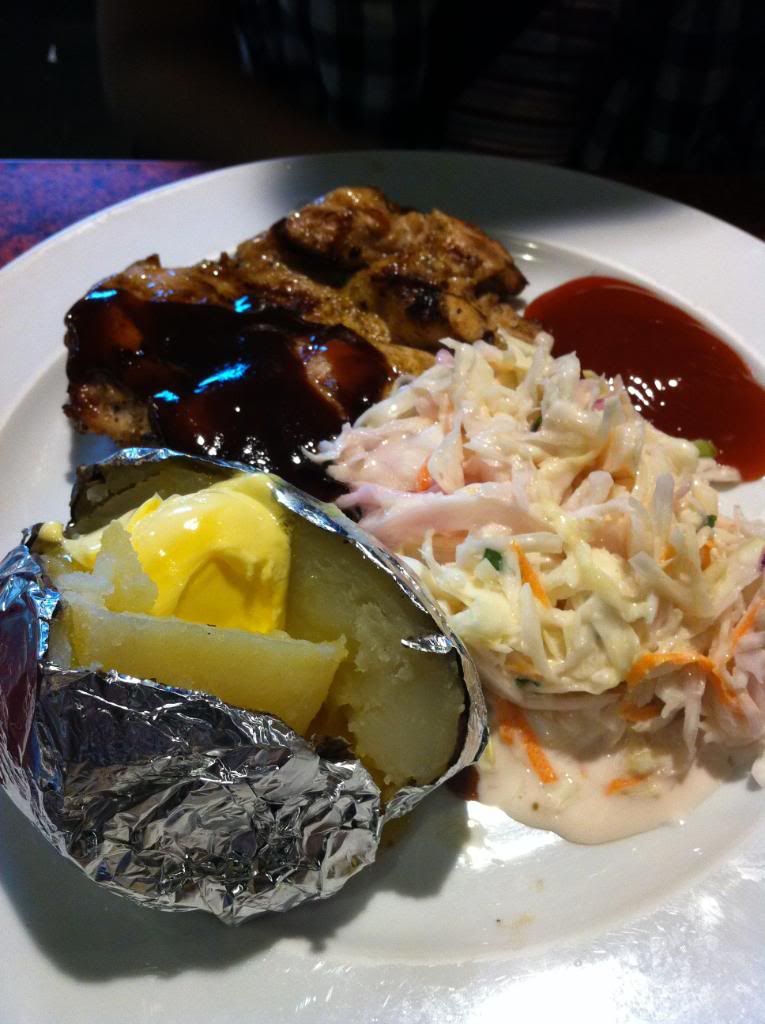 Our Aston dinners! :)