My brother-in-law's distant aunt owns a kelong on the far west side of Singapore.
Since we have not been to one before, we asked him to take us there!
Note that the kelong owners only allow people who they know on their kelongs! Luckily, I have my BIL!
Speaking of kelongs,
(Taken from Wikipedia)
A Kelong (sometimes spelt Kellong) is a Malay word to describe a form of offshore platform built predominantly with wood, and can be found in waters off Malaysia, the Philippines and Indonesia, while only a handful remains around Singapore due to rapid urbanisation.
Kelongs are built by fishermen primarily for fishing purposes, although larger structures can also function as dwellings for them and their families. They are built without the need for nails, using rattan to bind tree trunks and wooden planks together. Anchored into the sea bed using wooden piles of about 20 metres in length and driven about 6 metres into the sea, they are usually sited in shallow water, although some can be found in deeper waters. Some kelongs are less isolated, and are connected to land via a wooden gangway. Other variants of Kelongs can be mobile, or may involve a large groups of Kelongs joined together into a massive offshore community.
On the way on a boat
I was signing "Crab"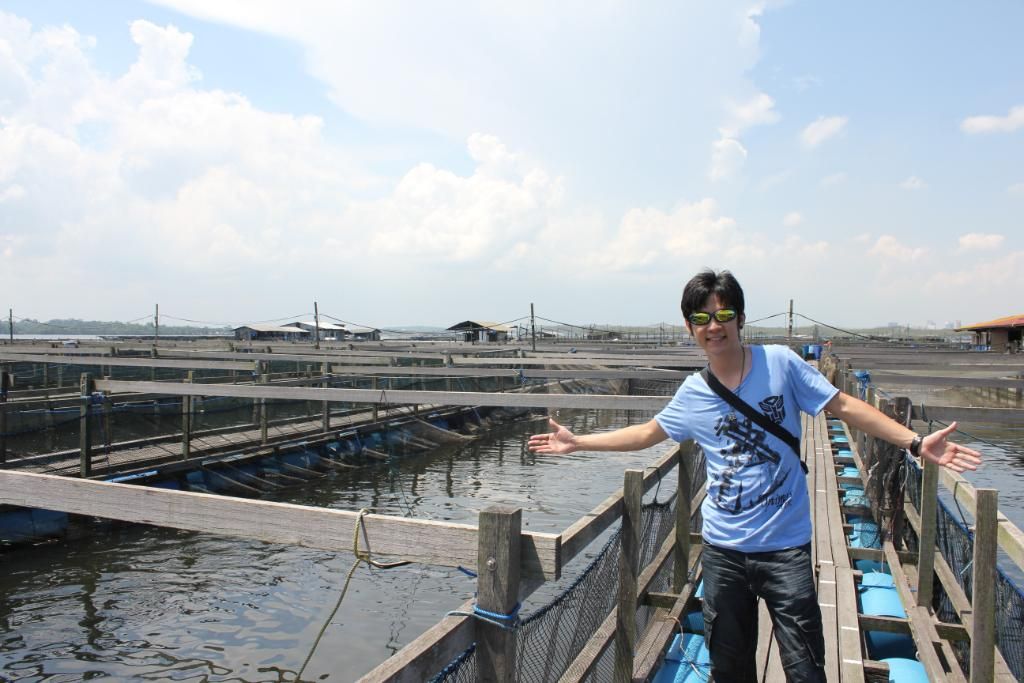 Yippee! I am on a kelong finally!
OTD : Fox eyelet top and denim shorts, Birkenstock sandals, H&M bag & aviators
Cheeky!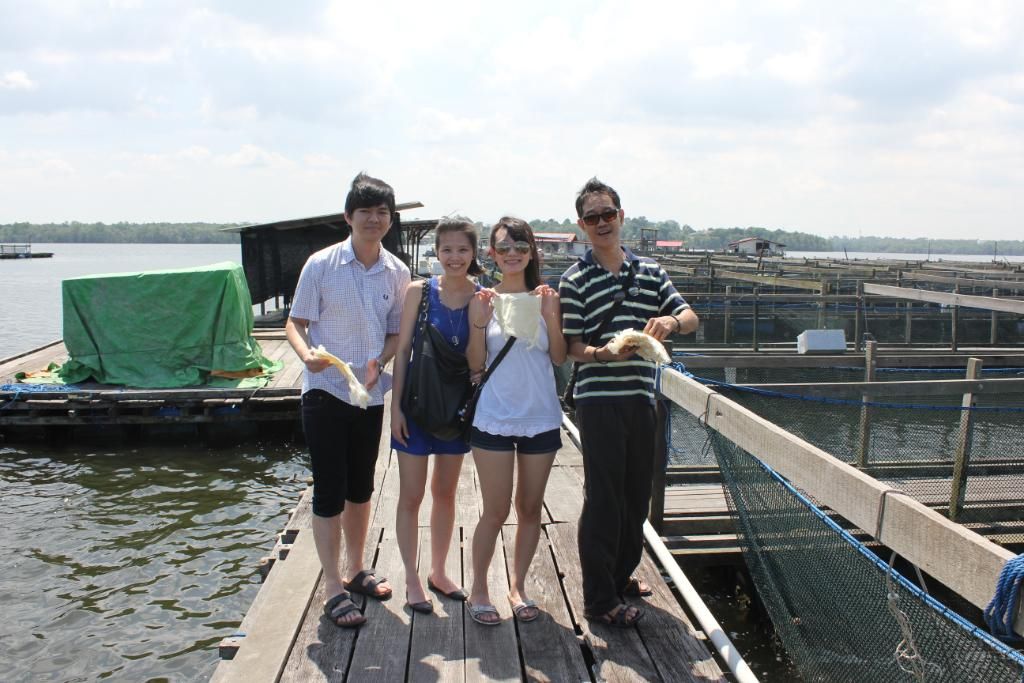 Brother-in-law, Andy, Sister Larissa, Me & Daddy
Andy, Micky, Me & Daddy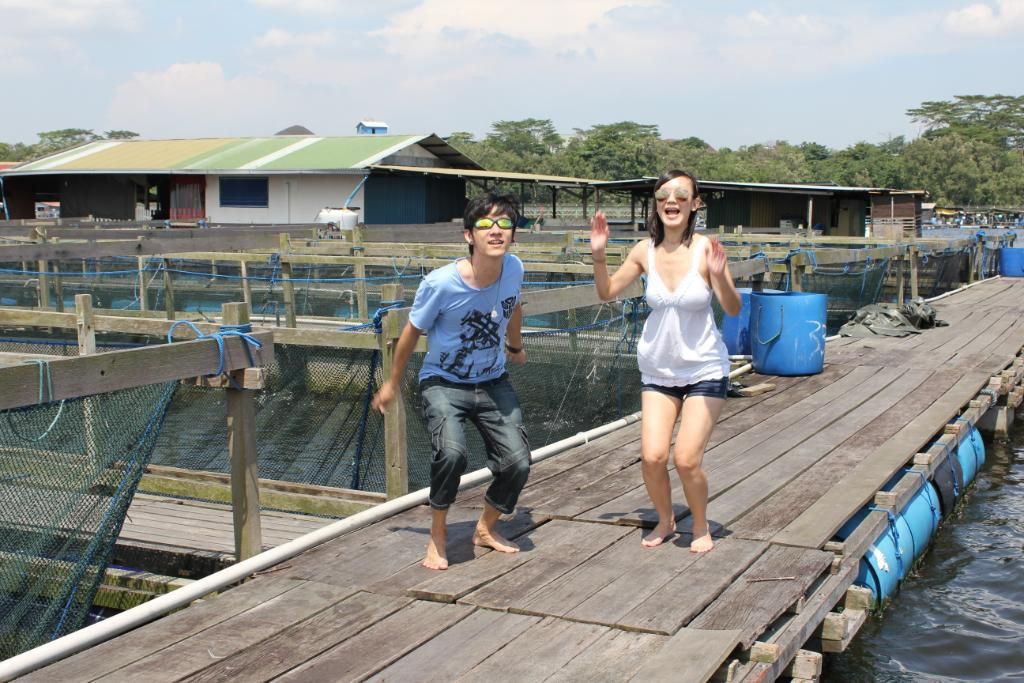 Trying to achieve the jump high shot!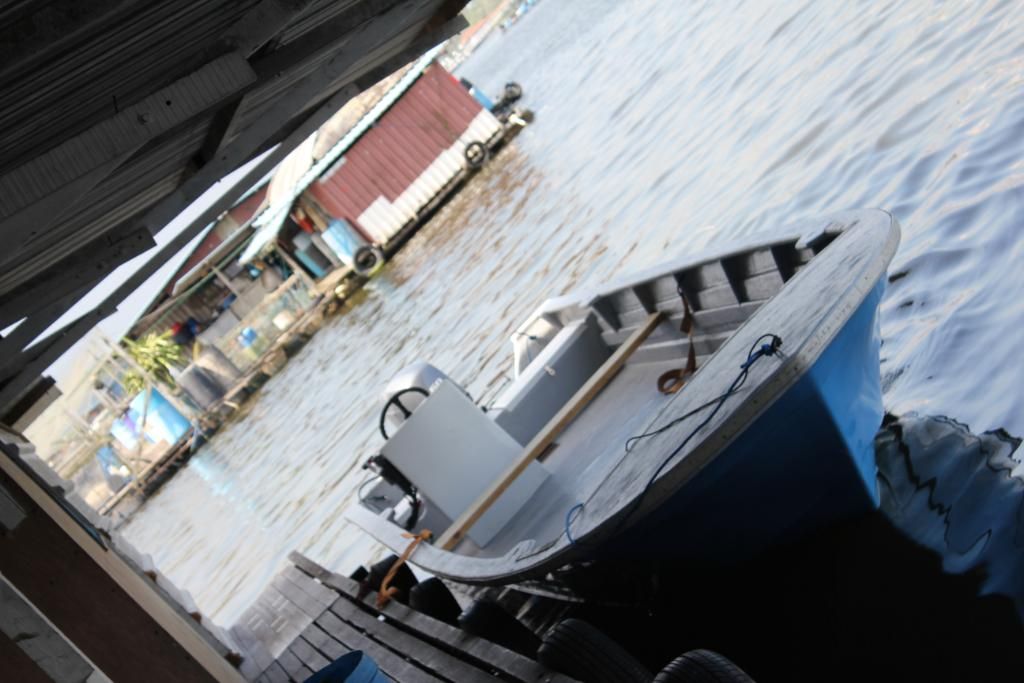 Our primary transportation
Cute & Chubby girl!
She is Andy's cousin's 2nd daughter!
Most kelongs have a few stray dogs.
We encountered a crazy funny incident there.
Apparently, there were 2 kelongs opposite the one which we were on.
The dogs barked at each other. The solo dog on Kelong A stared at the 2 dogs on Kelong B, it was like "U dare to come here"
Then, the 2 dogs suddenly jumped into the sea and swam over to Kelong A. The A dog barked at them continuously. To show Kelong B's victory, the dogs took whatever they saw back to their kelong.
This repeated for a few times after soon!
Eagle or bird flying solo
Evening sun
Black & White
Time to go back to our busy lives
Learnt how to appreciate the things around us