Photos taken with iPhone, hence the blur images!
Wave House menu
(You can find more details on their menu
here
)
The guy : H&M shirt & trousers & Emporio Armani sandals
Me : Love, Bonito blouse, H&M jeans, Bkk flats, Miu Miu bag
The unique ceiling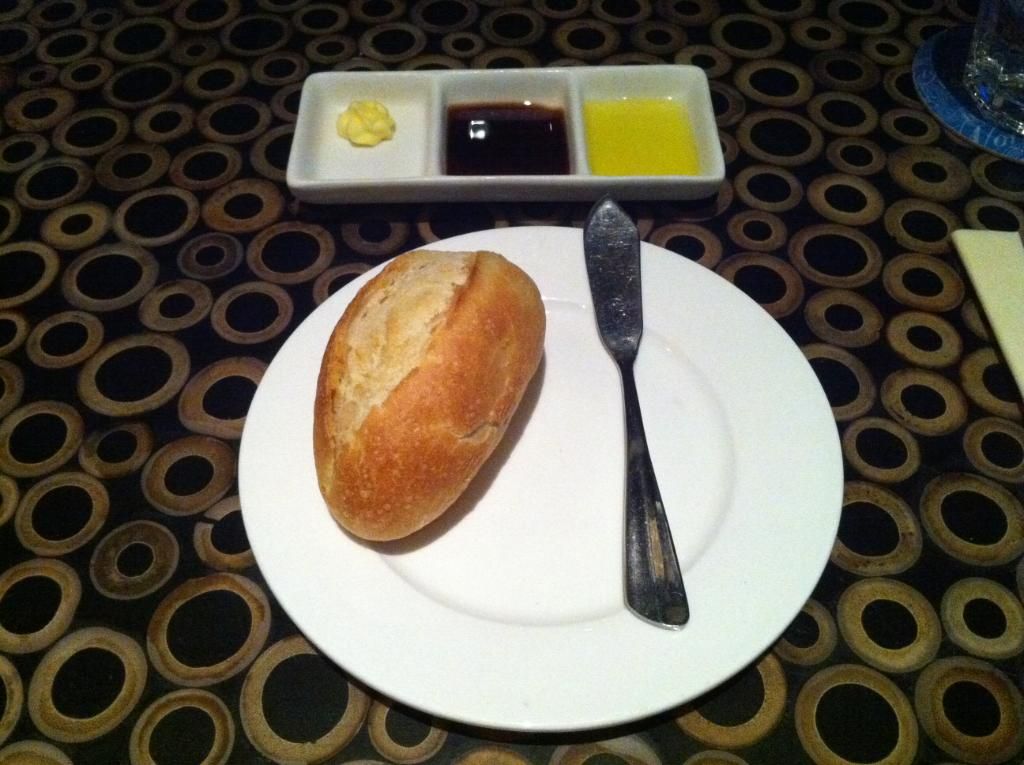 I love my bread toasted.
Wasabi Seafood Pizza if I am not wrong
The con is that there is not much wasabi sauce hence a bit spicy.
Blackened Fillet of Salmon
How amazing is that they managed to grill the salmon skin to crispy (it is the standing part)
Something steak (Sorry I can't remember the dish)