10 Dec, please come fast fast fast!
I am going to KL with my family AND this is our 1st SOLO family trip!
=)
2011 is coming soon and I haven't thought of any resolutions yet!
But one of them is definitely to gain weight!
Last week, my sister & I chipped in together to buy a weight scale from Watson.
On the same night, we weighed ourselves together with Mummy.
Here's the list, starting from the lightest.
Me - 43kg
Mummy - 44kg
Sister - 45kg
(Hahas! Just one kg in difference between us)
Actually, I eat whatever there is to eat but I always wish I am of a ideal weight & BMI. My BMI is considered as underweight. Haiz.. What can I do when my body simply refuses to accept fats!!!
According to the BMI chart, I should be around 47kg.. I need 4 kgs more!!
It's so hard to gain weight yet soooo fucking easy to lose weight!
And I hate one thing about losing weight - the 1st body part to lose fats is the boobs!
Yet, when gaining weight, the fats go everywhere except the boobs area!
I believe every girl also encounters this experience like me.
So, I decided to record my food/water intake here to see what's working or not & also to help others who are trying to gain weight.
3rd Dec Fri:
Water intake: 3 glasses
Breakfast: 2 slices of pandan cake & 1 cup of hot tea with sugar (I am not such a fan of tea with milk)
Lunch: Chicken Briyani with soya bean drink
Dinner: Rice wif vegs & meat, 1 cup of orange juice, 1 slice of choc mint cake (That day was my BIL's bdy)
4th Dec Sat:
Water intake: 2 glasses (estimated as I drink from a water bottle at home)
Brunch: Rice wif vegs, Curry Chicken with bread
Lunch: Half Upsized Mac McNuggets Meal (I shared with my sister)
Dinner: Rice wif vegs, meat & soup & a slice of choc cake
To end my post: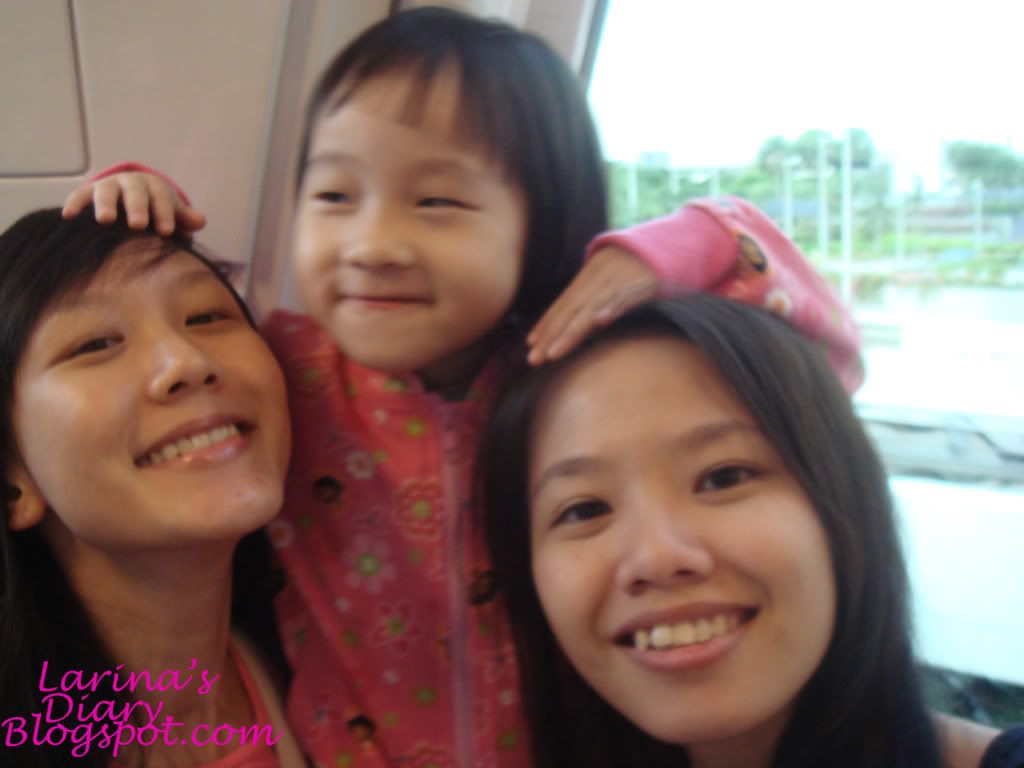 Forever naughty Kennice trying to pull our hair! =)