Family
Kota Tinggi (Part 1)
3:17:00 PM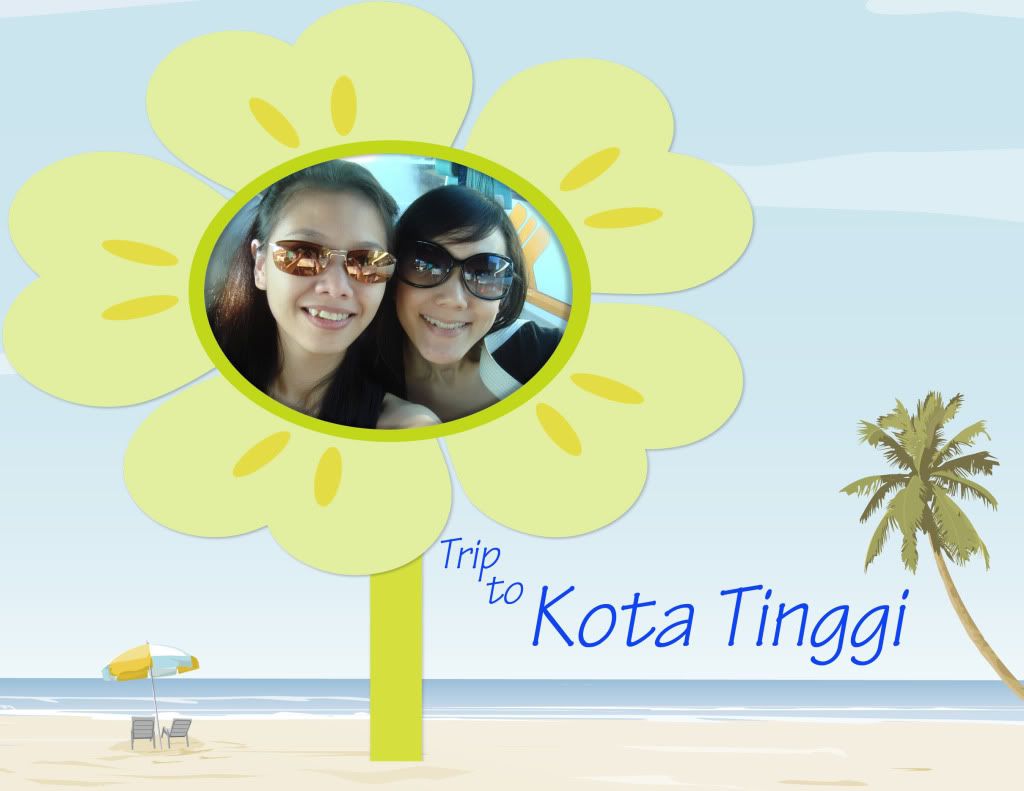 Sis & Me
Had breakfast 1st to start the trip.
Passed Tuas Checkpoint and reached a coffeeshop where we had yong tau foo.
There was a small temple behind.
We had to go behind the coffeeshop as the coach bus was parked there.
Here's what we saw here: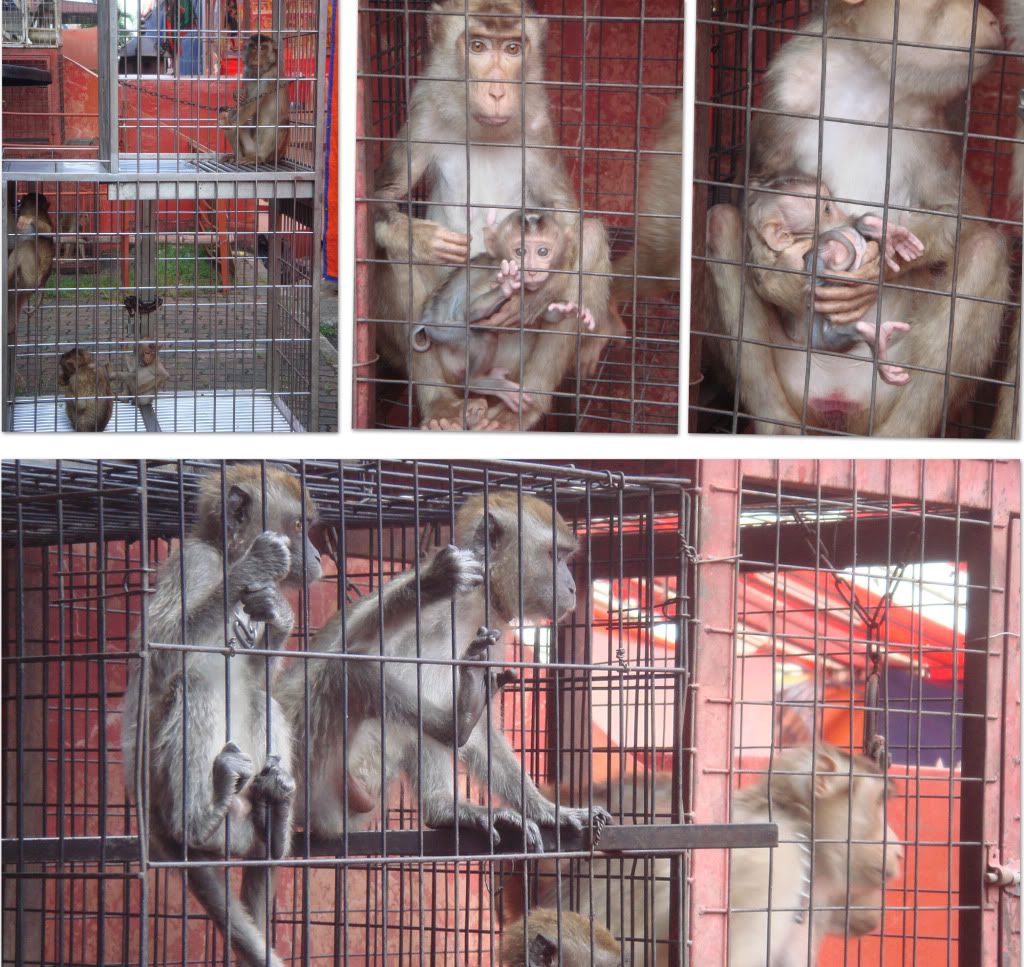 Poor little monkeys..
Probably they were used for performing temple rites..
You can see the little baby, ya?
Its head is soooo small!
Saw this cute huge dog!
It looks like a Golden Retriever?
Sometimes, some mixed breeds do look like premium breeds.
Kota Tinggi is known for its waterfalls.
We had to pay admission charges in order to visit the waterfall where there was also a resort & water park but it is not considered a water park.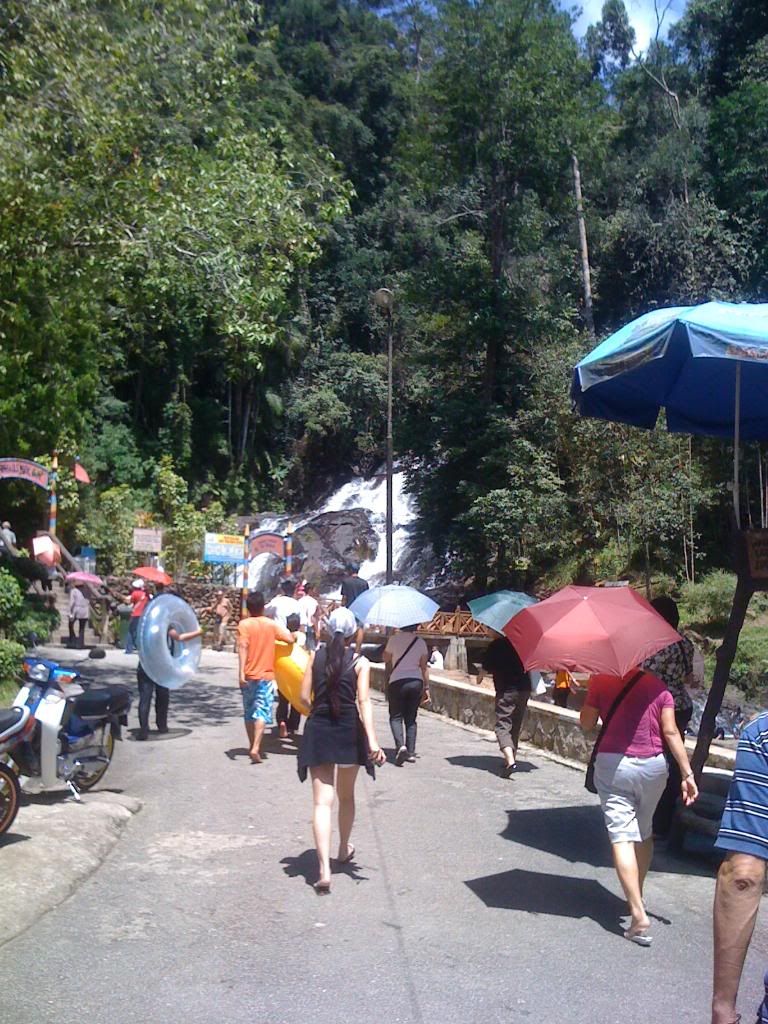 Walking towards the waterfall which you can see in the background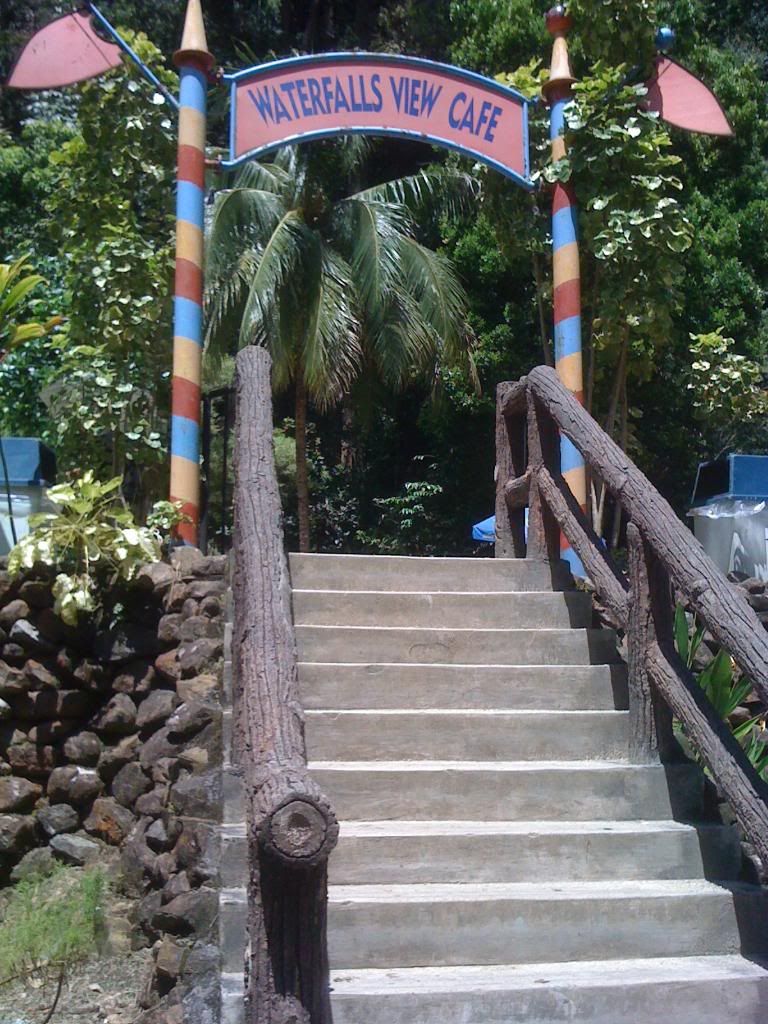 The stairs to the waterfalls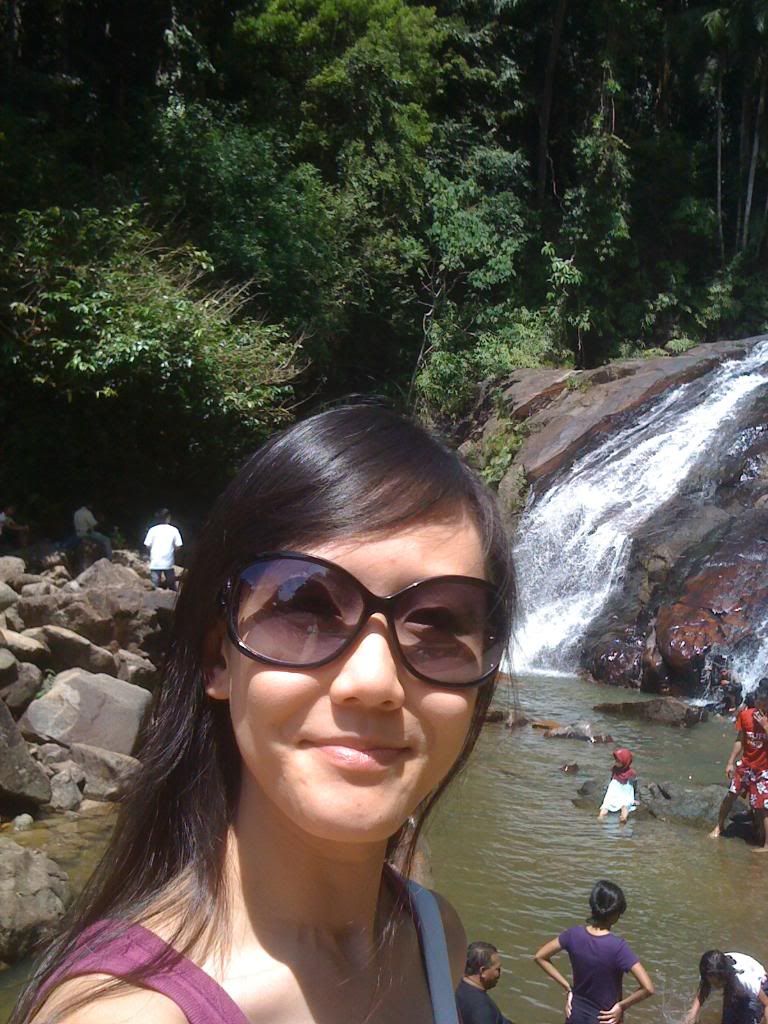 Time for cam-whoring!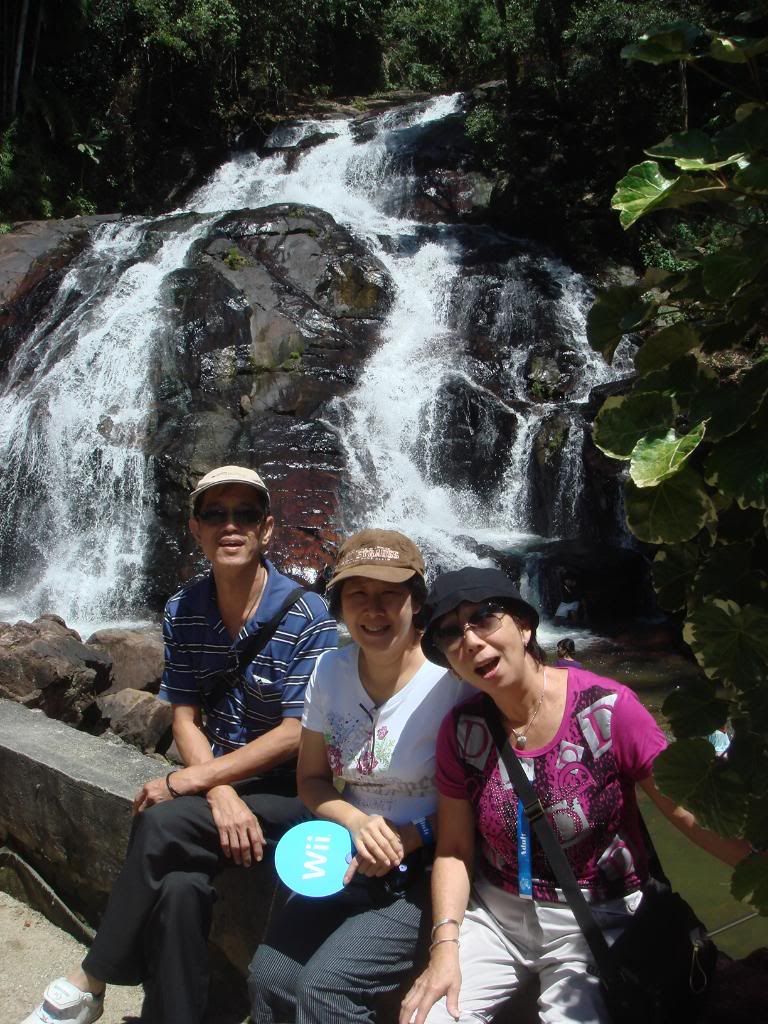 Dad, Aunt Peggy & Aunt Maggie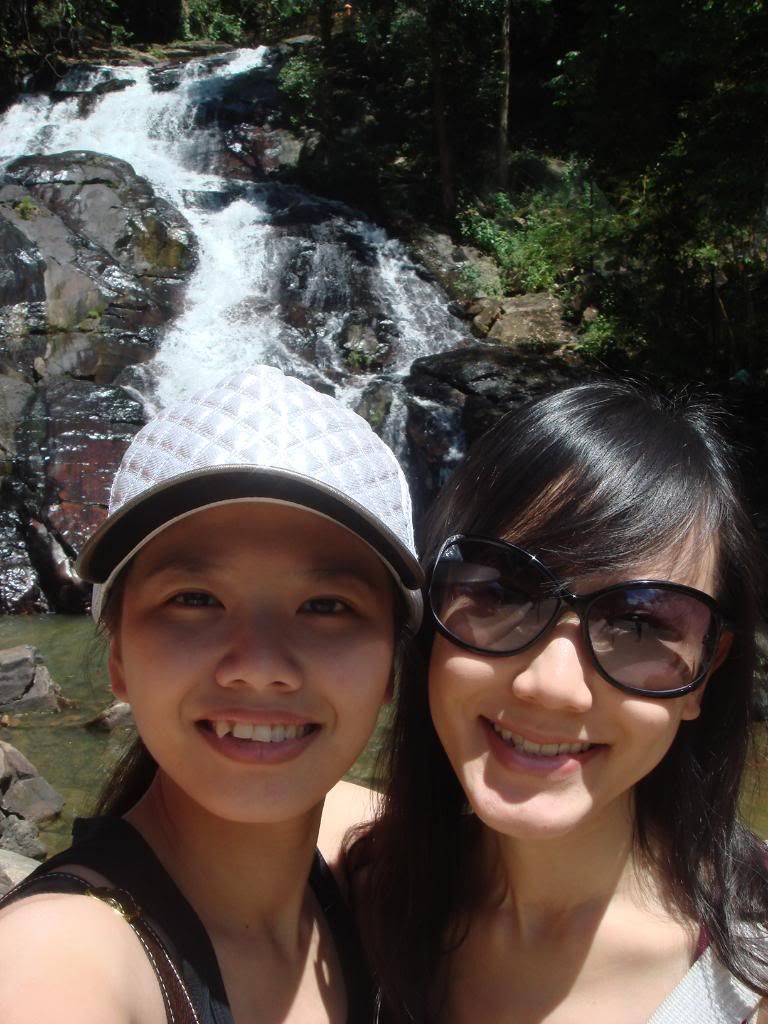 Sisters
People playing in water
We did not go play in water as we did not bring any extra clothes along.
Anyway, If given a choice, I would not still wanna play.
Walking up the so-steep stairs to another hidden waterfall
Think more than 50 steps?
Out of breath liao at the top!
Kekes!
I am getting old & old...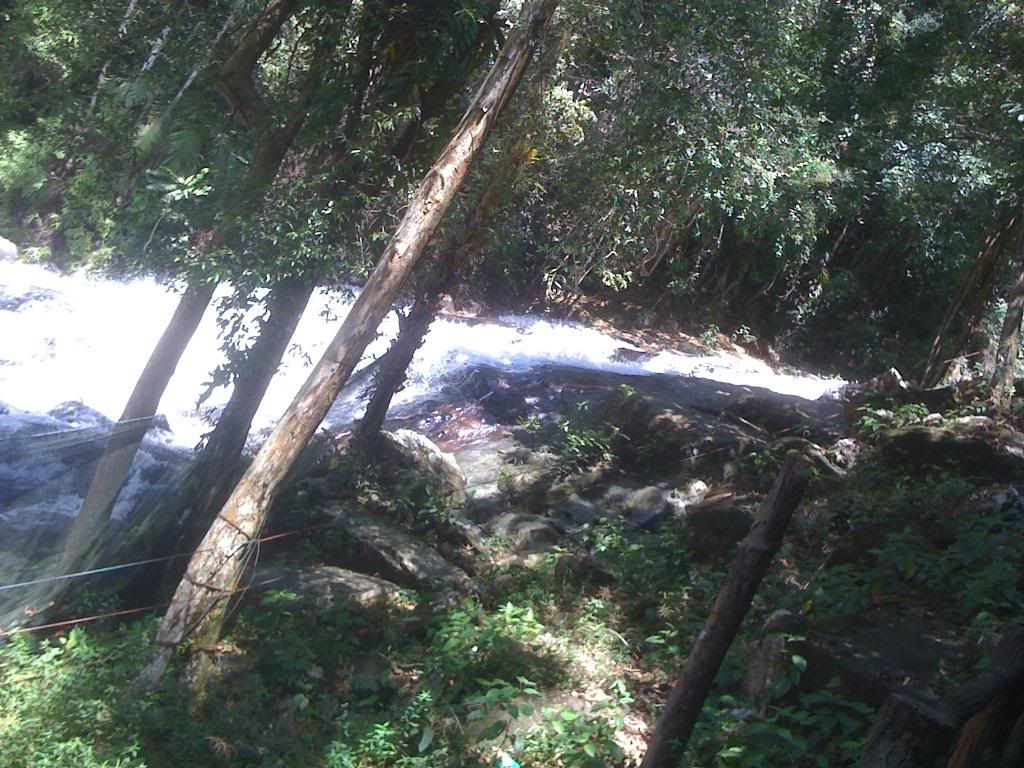 Taken along the way up
The sight greeting us
Walk some more to the end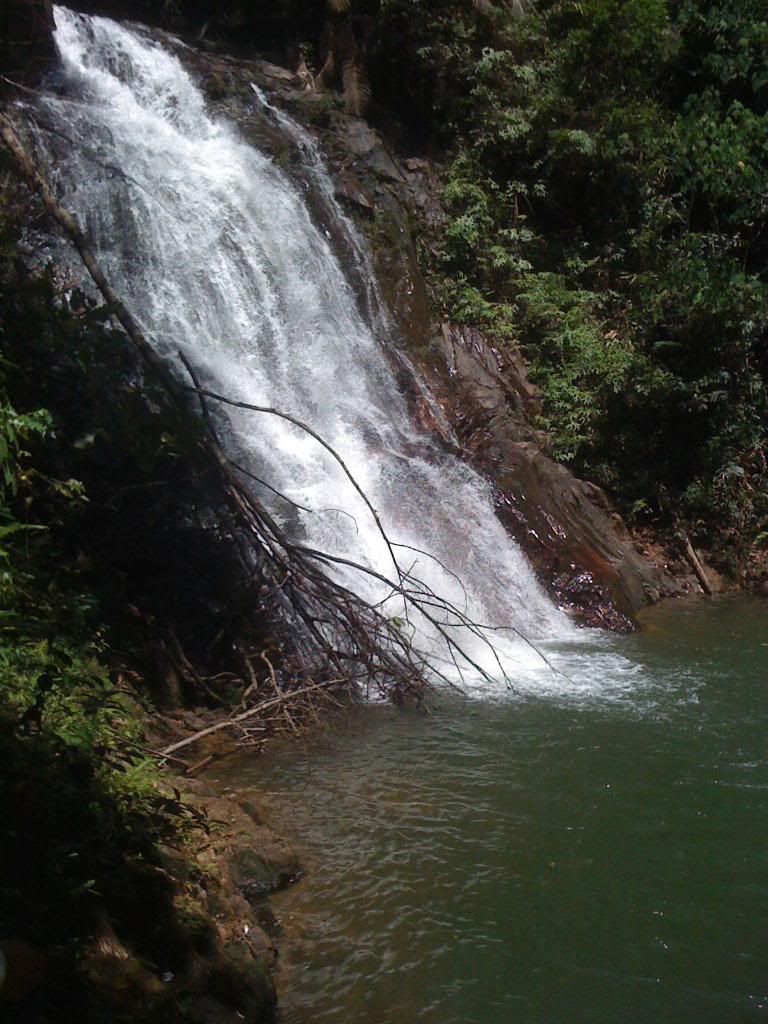 Finally, the hidden waterfall!
The area around there is very deep that they put up a yellow net to warn others.
Heard of a drowning incident here.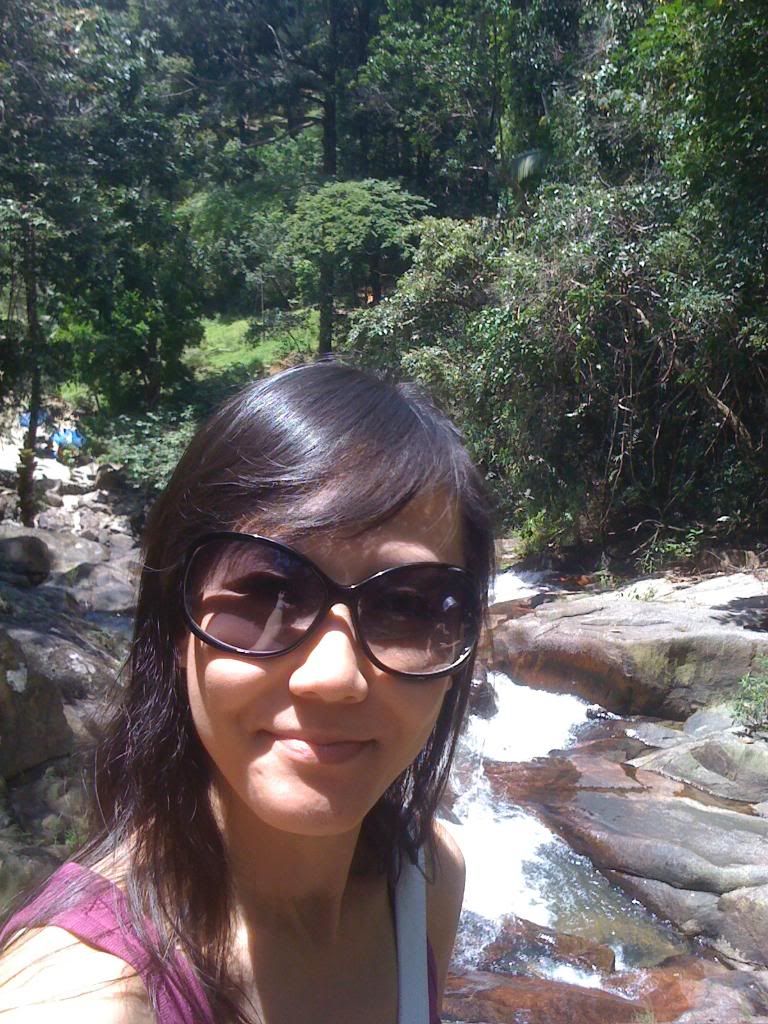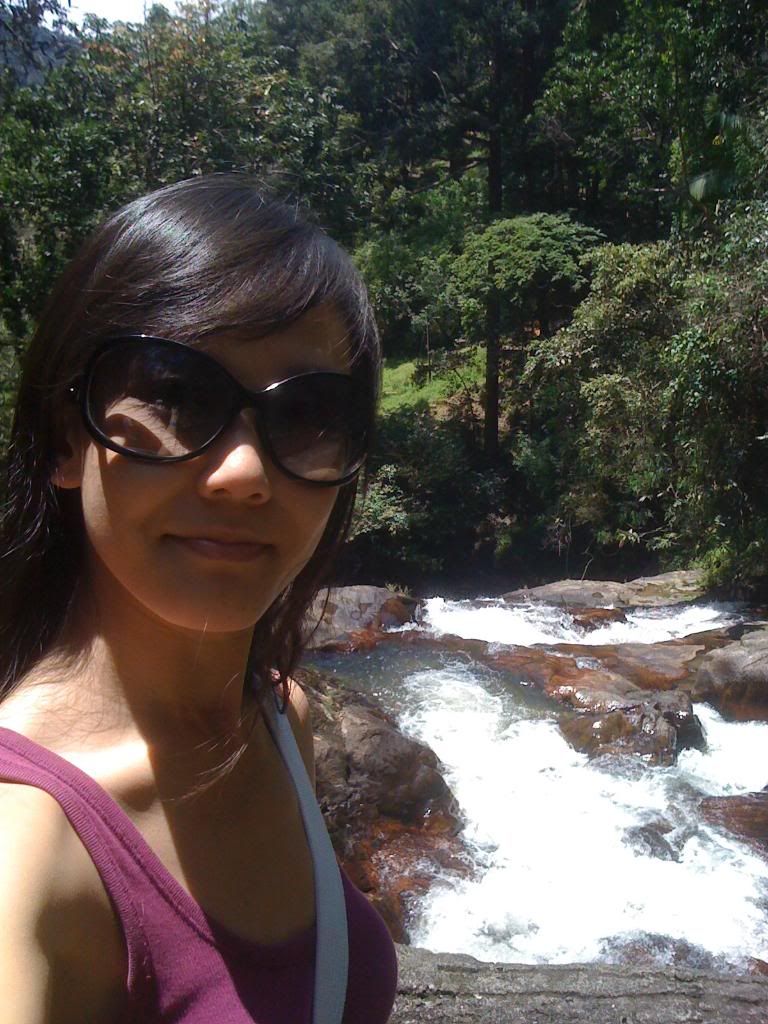 Me, me, me!
Sigh, walk down again!!!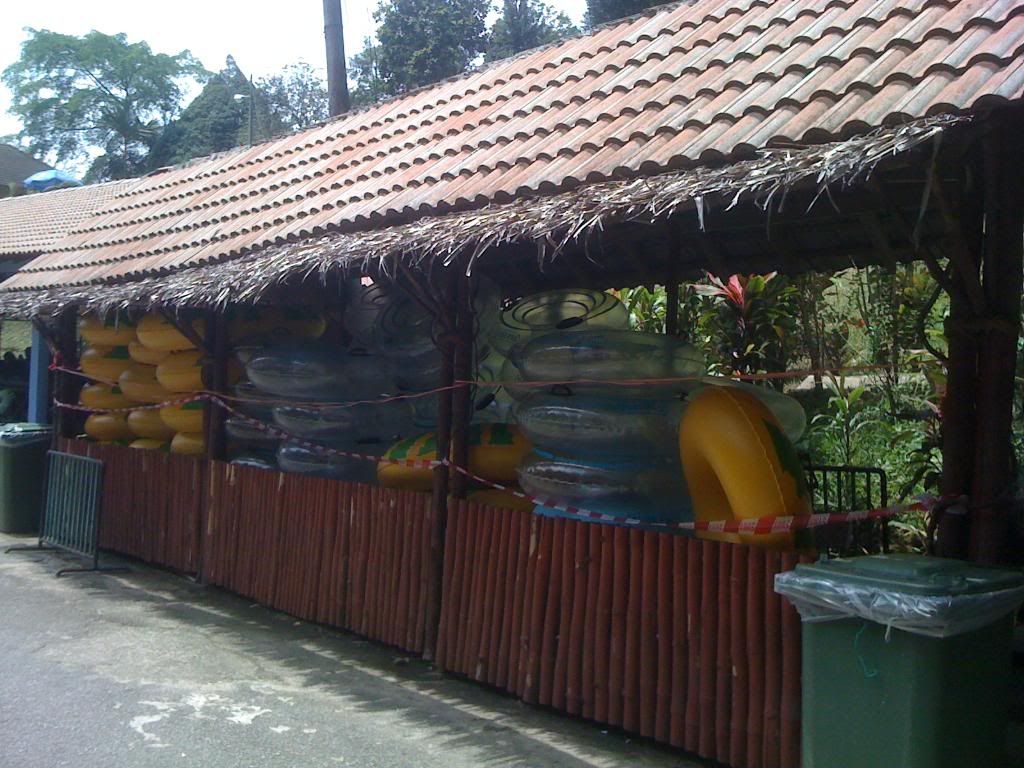 Mini water park.
Now, you know why i won't wanna play!
The only restaurant in the resort
By the time we explored the waterfalls, it was already afternoon!
Lunch Time!
We were taken to another restaurant.
The restaurant where we had lunch!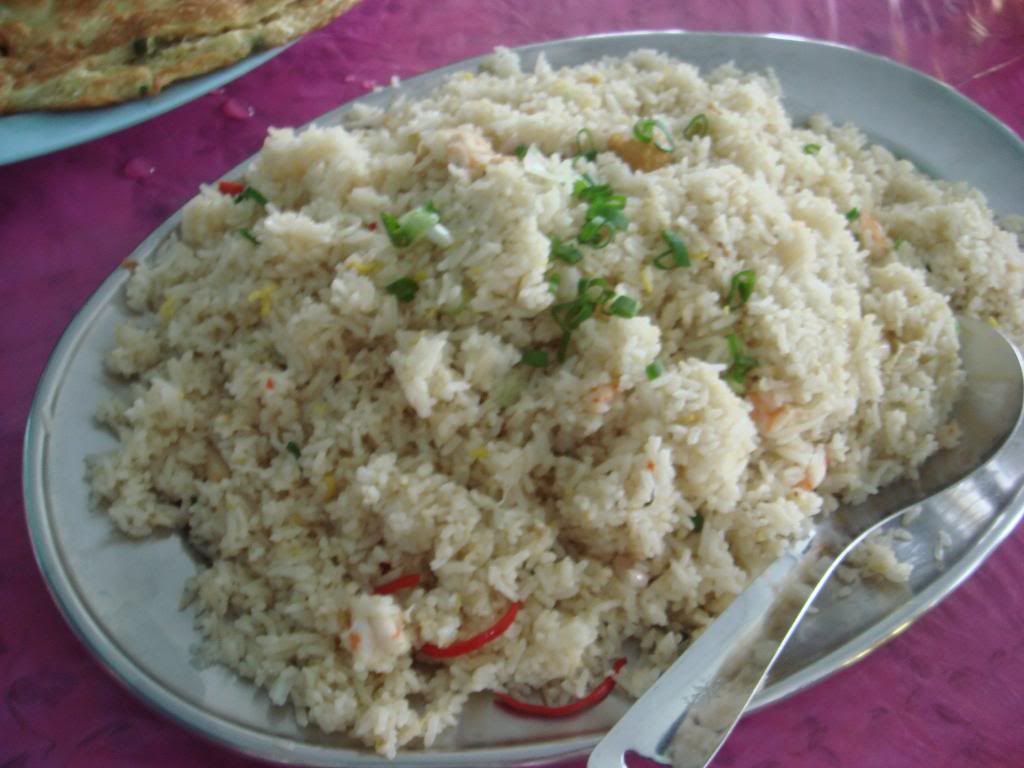 Yummy Fried Rice
Sorry for the blur photos which my sis took with her camera.
Tell you one thing.
i just found that she don't know how to use the macro function!!!
OMY!!!
Fried Omelette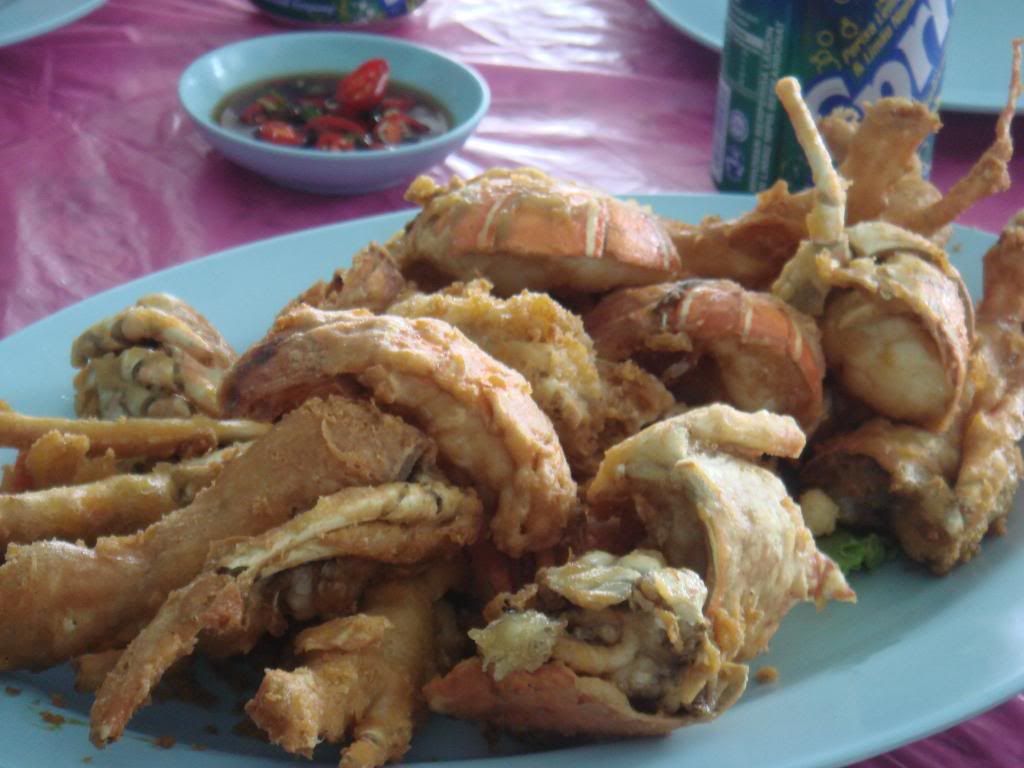 Butter Lobster which was damn delicious!!!
Wanted to fight for the juiciest parts!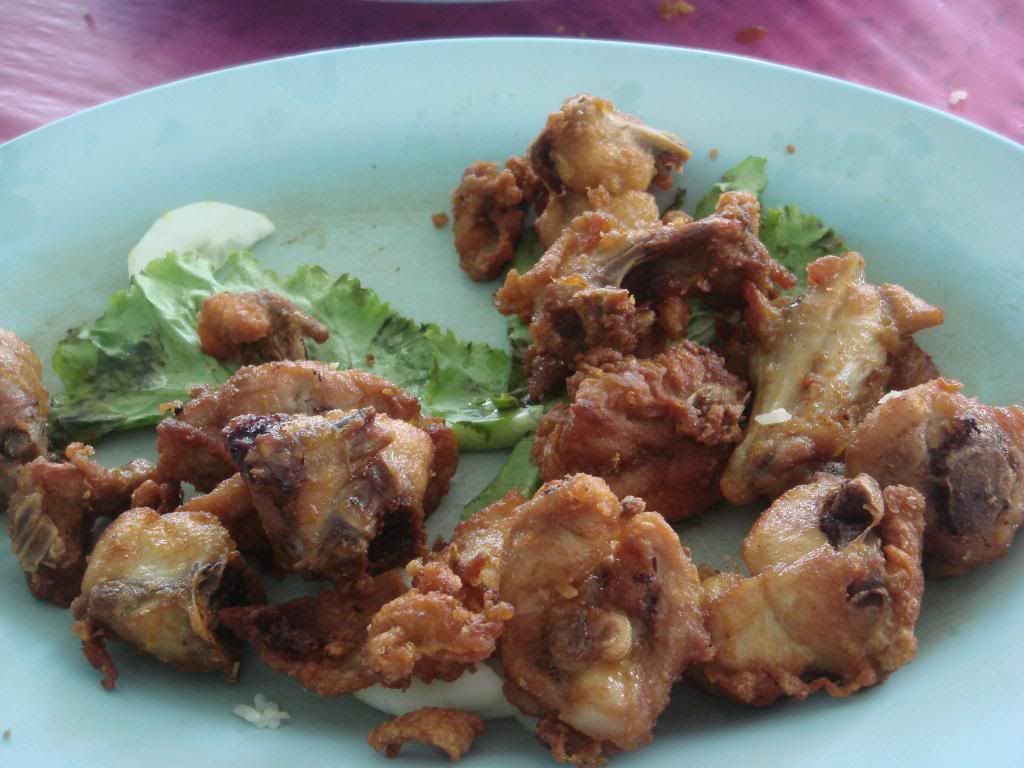 Chicken dish which was also one of the yummy dishes!
We wanted more of this!!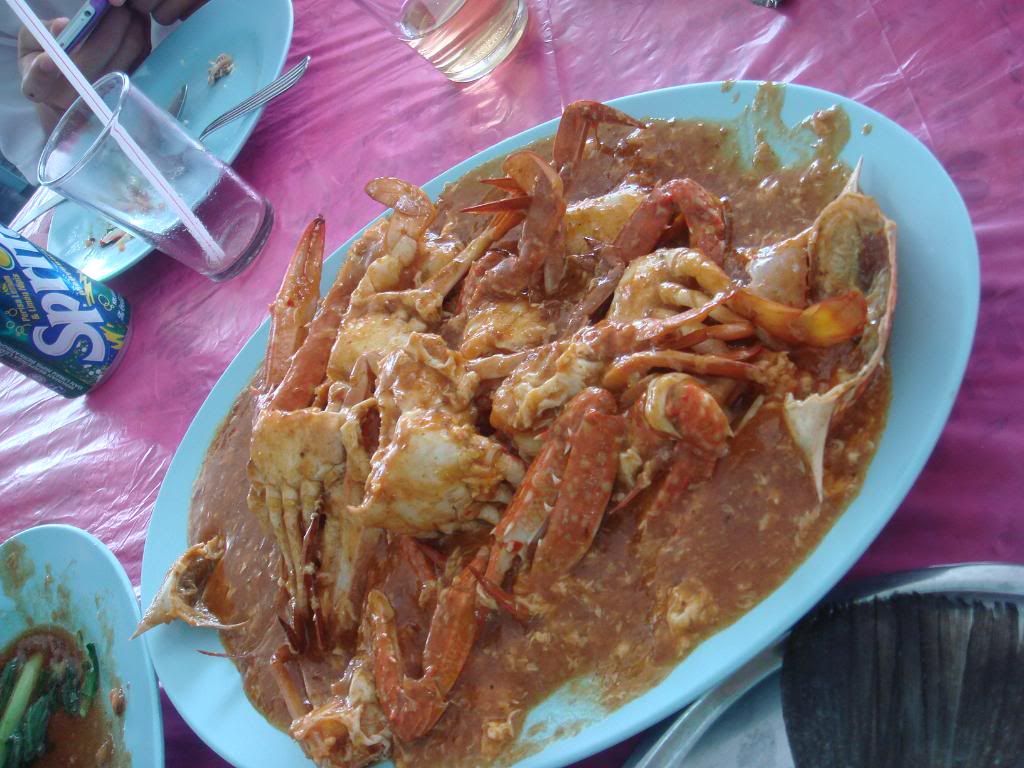 Our forever FAV dish - Chilli Crab!!!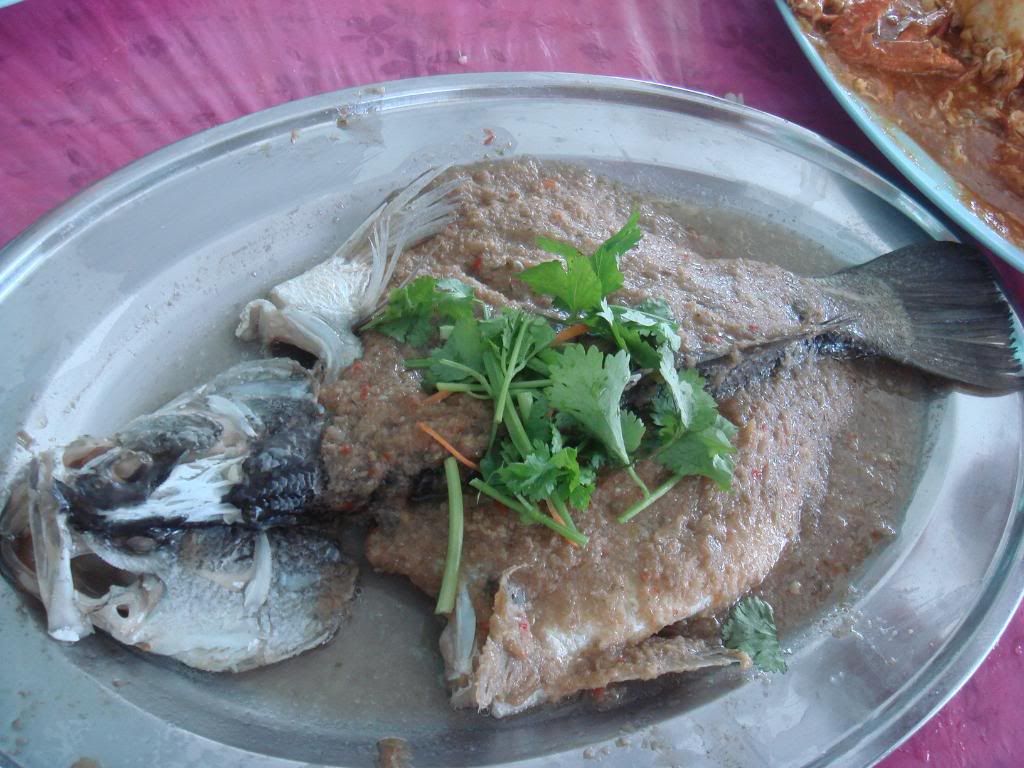 Steamed pepper fish
Although it looks ordinary, the taste is out of world due to the peppery taste.
Don't everyone of us like peppery & spicy tastes which fascinate our taste buds??
There are some more photos but this should be for today!
=)