Food
Bubble Tea & Breakfast @ Yoshinoya
12:22:00 PM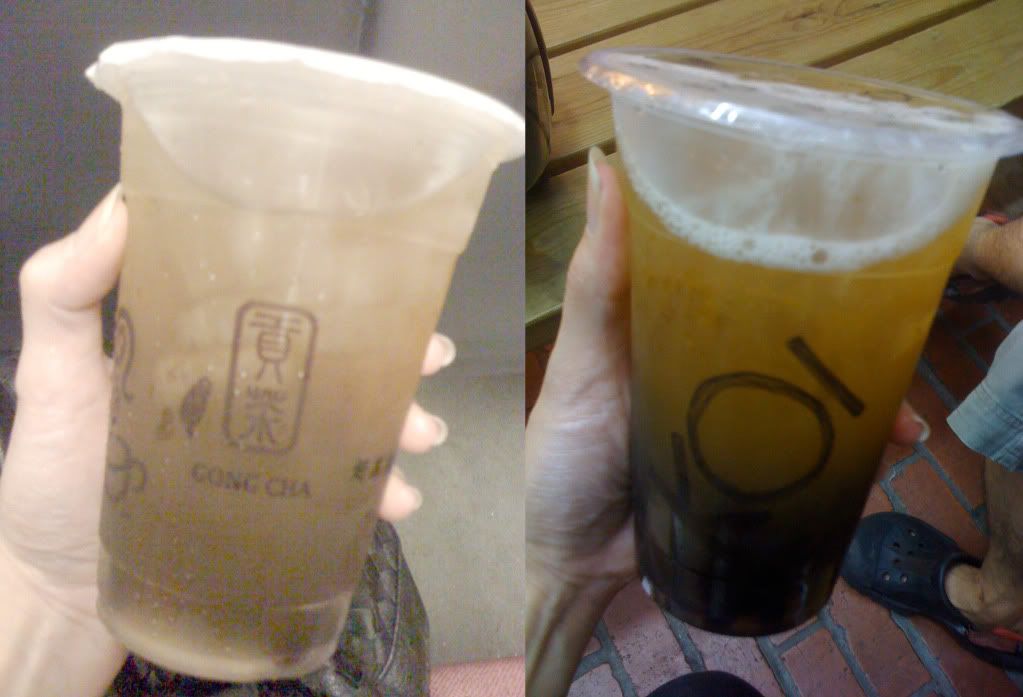 Gong Cha VS KOI
To be fair, I ordered the same - Peach Green Tea with 50% sugar.
KOI's flavour was a bit stronger and I like strong flavours. On the other hand, Gong Cha's one was a bit bland and I could not taste even a bit tinge of peach.
KOI wins 1 point.
When it comes to pearls, it must be very chewy & BIG in terms of my taste.
Again, KOI wins hands down as its pearls are much chewier & bigger! Gong Cha's pearls are quite small & vary in lots of sizes...
KOI wins 1 more point!
Overall, KOI is the winner!
And the best thing is that there is a KOI branch in my area!!! Hurray!!!
- -
Last time, I went to Hong Kong and found their fast food breakfast menus AWESOMEEE!!! Except Mac, of course.. Woke up each morning specially to try Yoshinoya & KFC breakfast! IMO, HK is better than S'pore in terms of variety...
Should HK be one of my destinations on my travel plans? Hmmm...