Food
Stayaction @ Studio M Hotel
1:26:00 PM

Had a mini break away from my hectic life, to re-energise myself! Only noticed "stayacation" now! Hahas! Too many photos to upload here so I did collages instead to save time viewing one by one!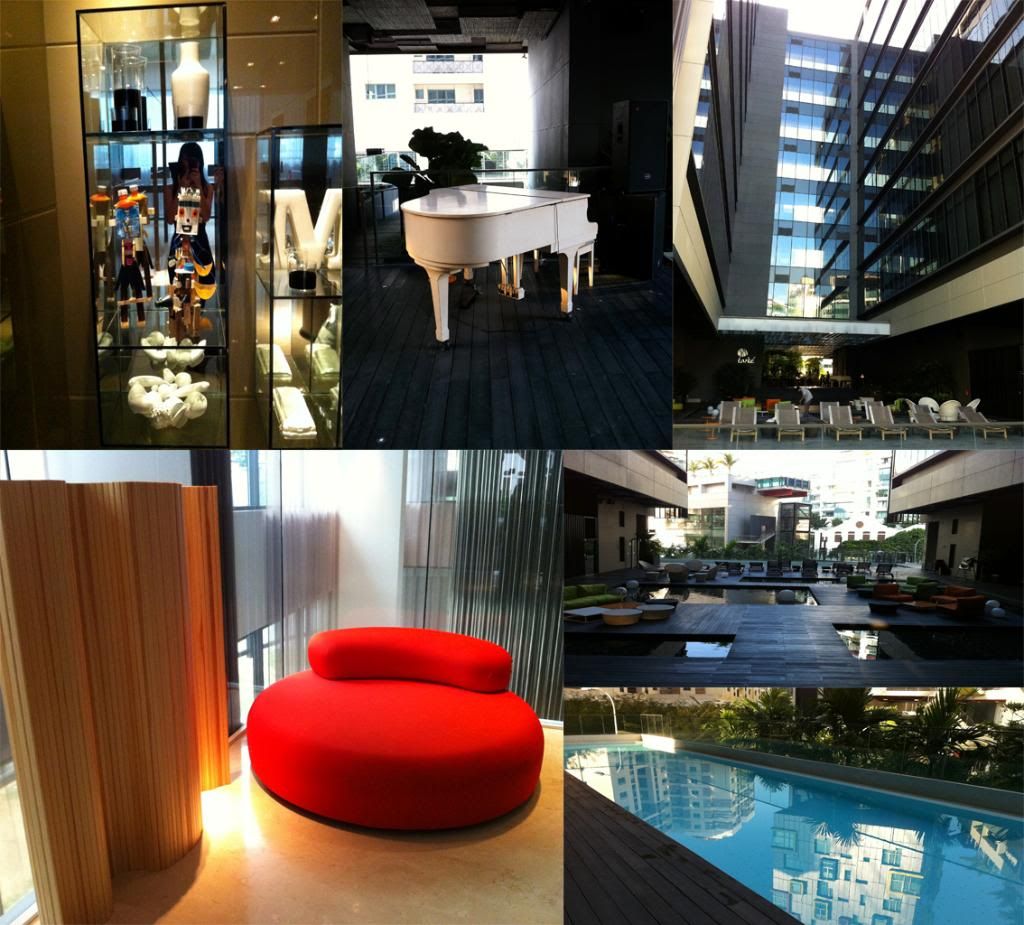 This boutique hotel is very white on the inside, and located near Robertson Quay. The check-in procedure was quick. Although the room was to my liking, I was quite disappointed that it did not have a bathtub. A 2-storey room might sound nice but actually the size is quite small, so it could not accommodate a bathtub. Although the hotel's unique feature is their loft rooms, it is not family-friendly. Since the bathroom is downstairs, going up & down is unavoidable so I was extremely cautious when walking up or down.
Had seafood baked rice for dinner @ Delifrance where I was no.17... And breakfast @ Studio M Hotel was much less varied unlike other big hotels. Only 2 small tables where the usual array of cereals, breads, cheese, salads, fruits and soups, bacon, egg, etc were served.

Whoops! How can I forget the most important thing? Please bear with me for the time being! :D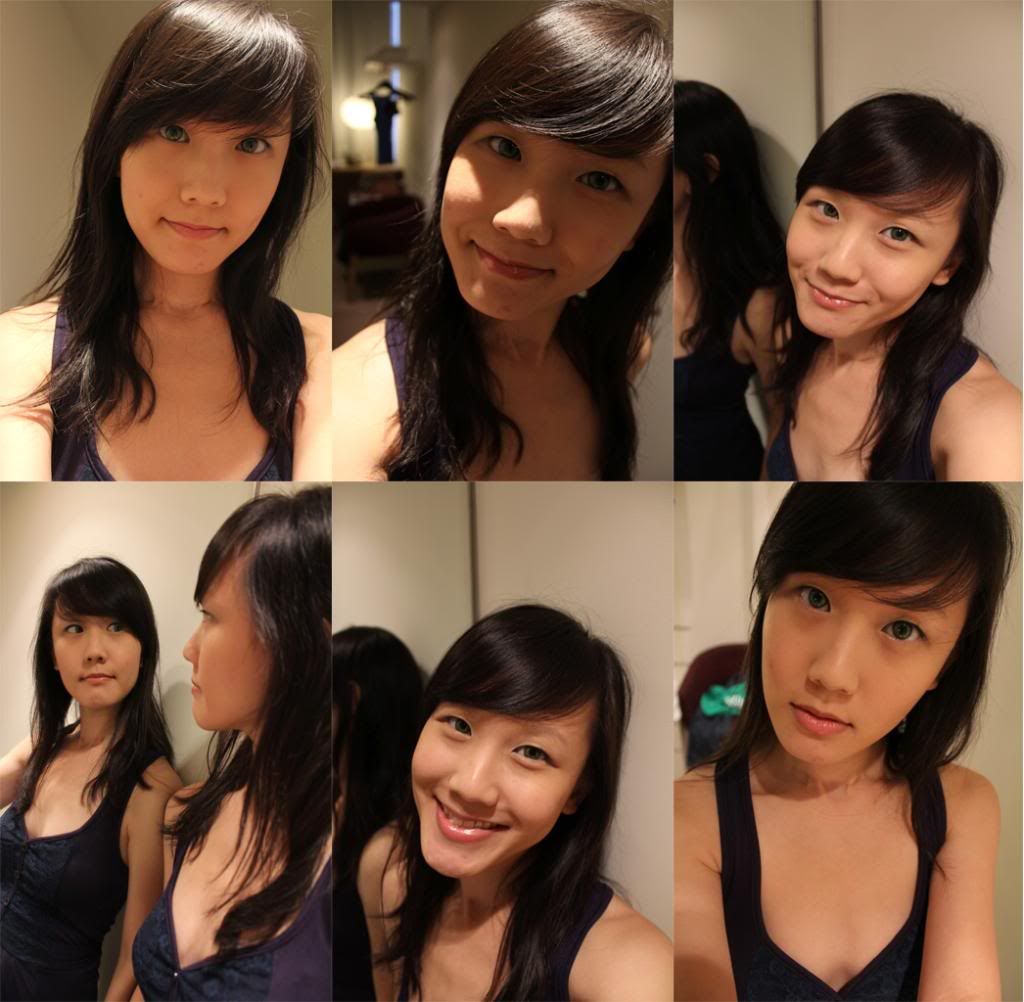 One sentence sums it:
i SUCK @ cam-whoring!
lols!
Was trying to cam-whore in different ways.. Is it nice anot????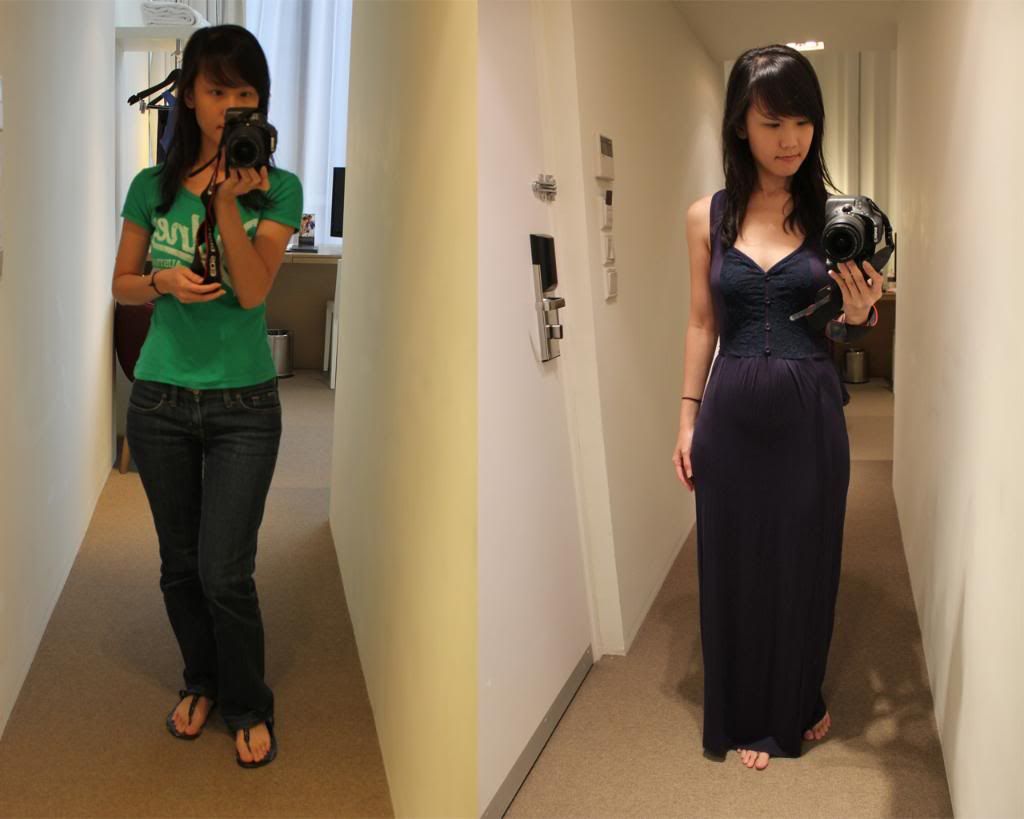 Left: Green Sydney t-shirt (a gift from a friend),
MNG
jeans, sandals from Far East Plaza
Right:
Hollyhoque
maxi dress, sandals from Far East Plaza
From another day:
On a side note, did I mention that La Nouveau Mode recently launched?
Click on the image below to view the collection.
Star pick: Grey ruffles toga dress!
We love how feminine and chic this piece is! Although it has no inner lining, the material is very NON-SHEER! I love how well the grey dress is paired with a pair of hot red heels!