Contest
Dell Switch On to Inspiration contest
10:37:00 AM
Hello my readers, I am currectly taking part in this contest : Dell Switch On to Inspiration contest.
Do vote for me if you truly feel I deserve your vote! ;)
Anyway, you, the voter will also have the chance to win prizes!
Be the 1st 250 voters to win $10 shopping vouchers each week! Hurry before the contest closes on 12 August 2011!
Click on
here
to go to the FB app! PS: I am on the 2nd page!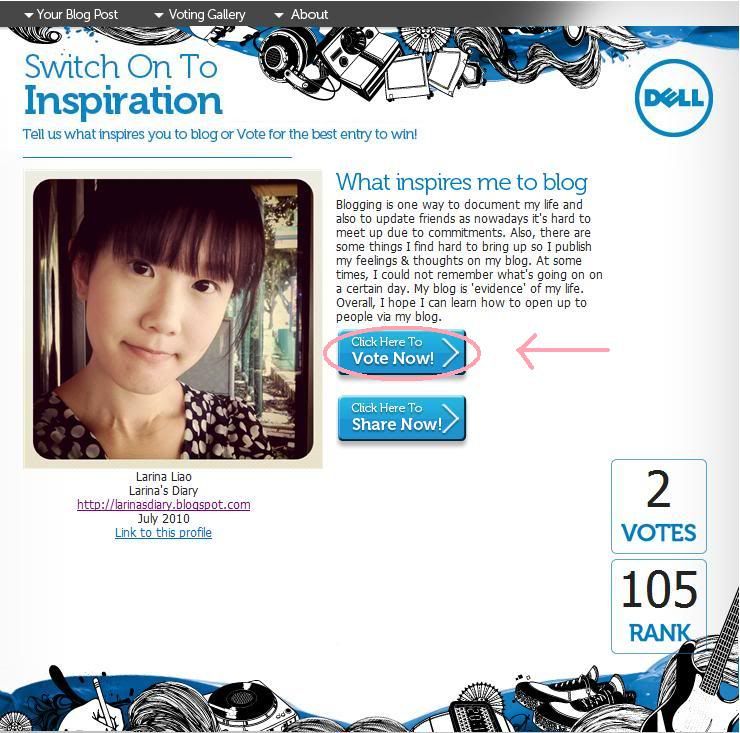 Thanks very much in advance!