Bb set the date after I told him of my plan to have yu sheng at his shop.
Only a few pictures were taken... Sorry for the lack of exciting pictures...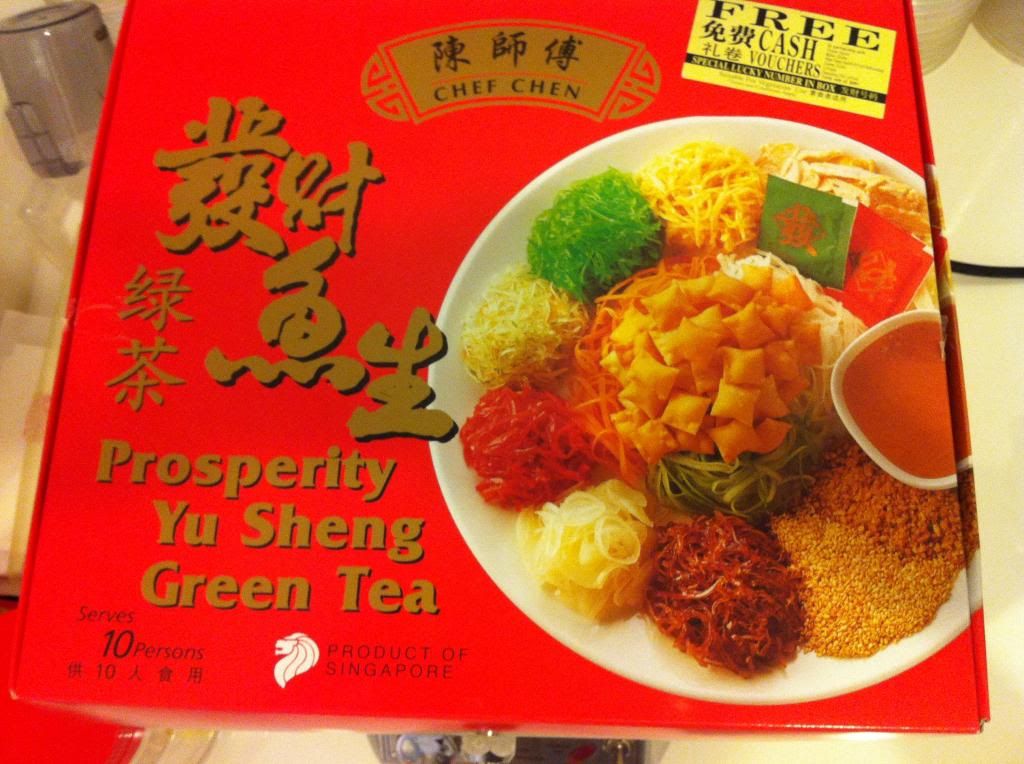 There were so many brands of yu sheng at NTUC when we shopped for one.
We undecidedly chose this one....
But luckily, it was superb yummy especially the green tea sauce!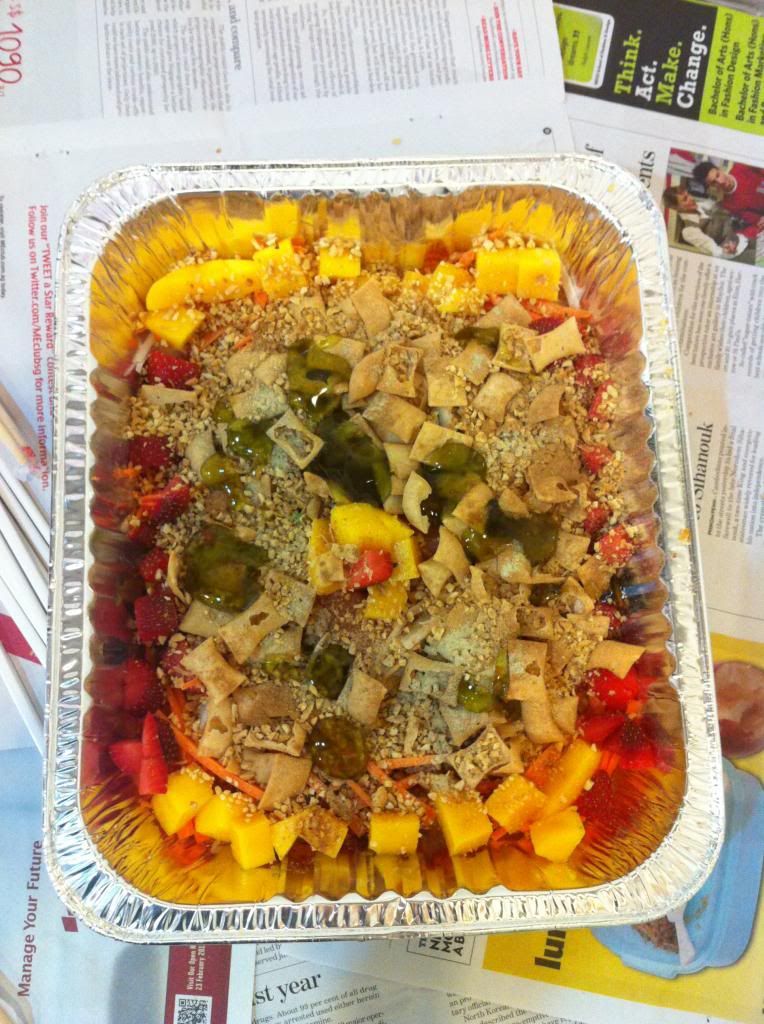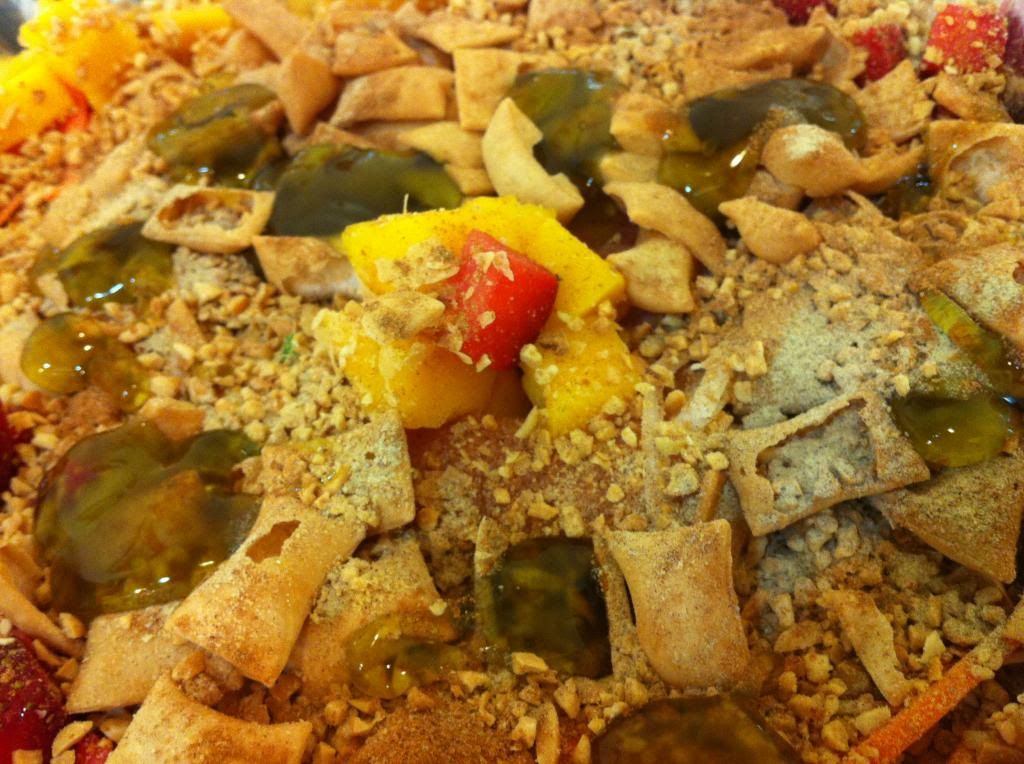 We added carrot, radish, mango, strawberry & our favorite - salmon sashimi!
David also bought smoked salmon which came in ready slices..
Teehee..
Berrylite Greenwich V, HUAT AHHHH!!!
It is still not too late to wish good luck since it is still 2013!