Finally, we came here!!!! Hohohohohohohohohohohoooooo!!!!!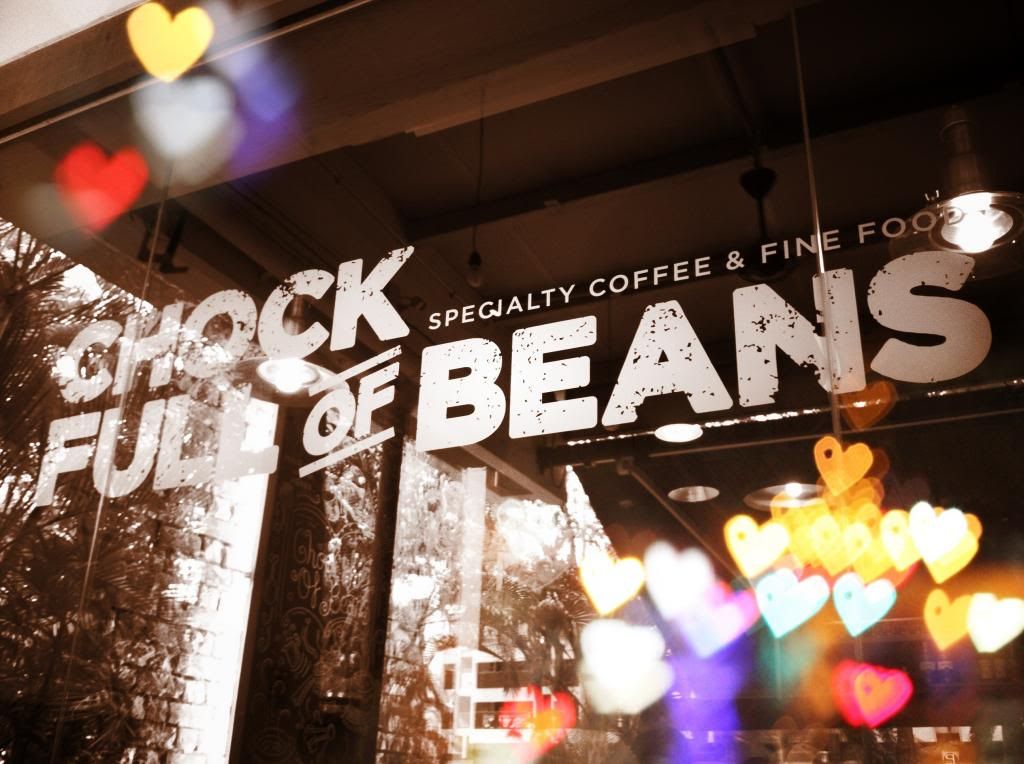 Chock Full of Beans
<3 nbsp="" p="">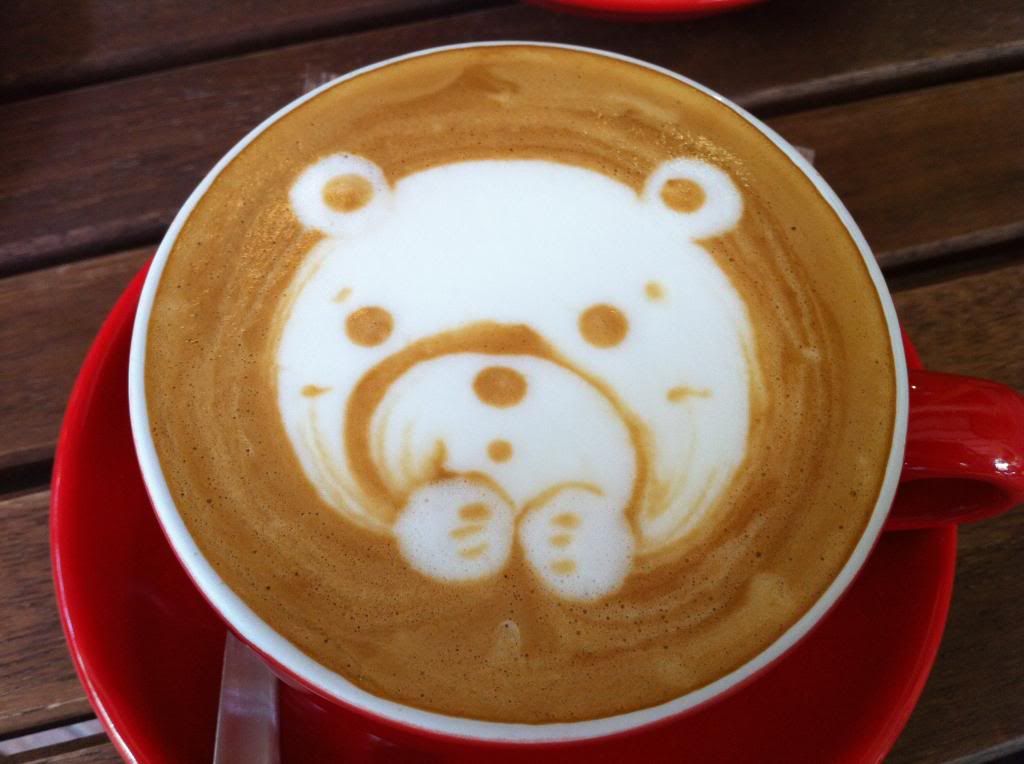 Cafe Latte - Teddy Bear!!!
So cute awwwwww!!!
The teddy bear looks as if he is begging us not to drink him up....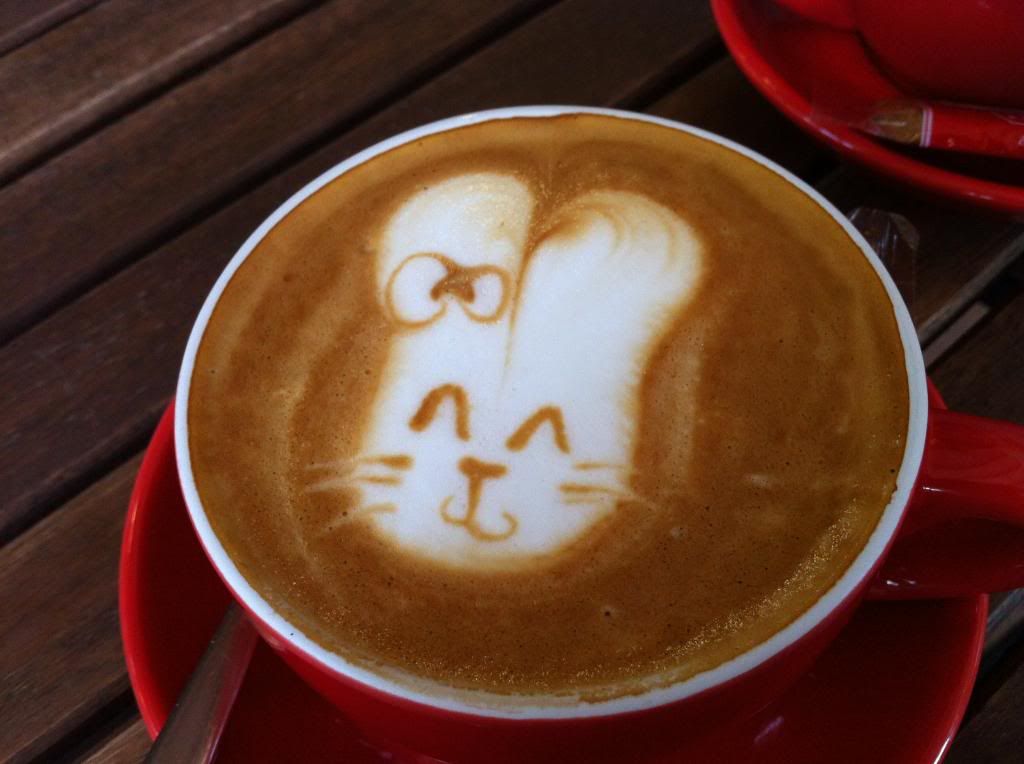 Vanilla Latte - Rabbit
=)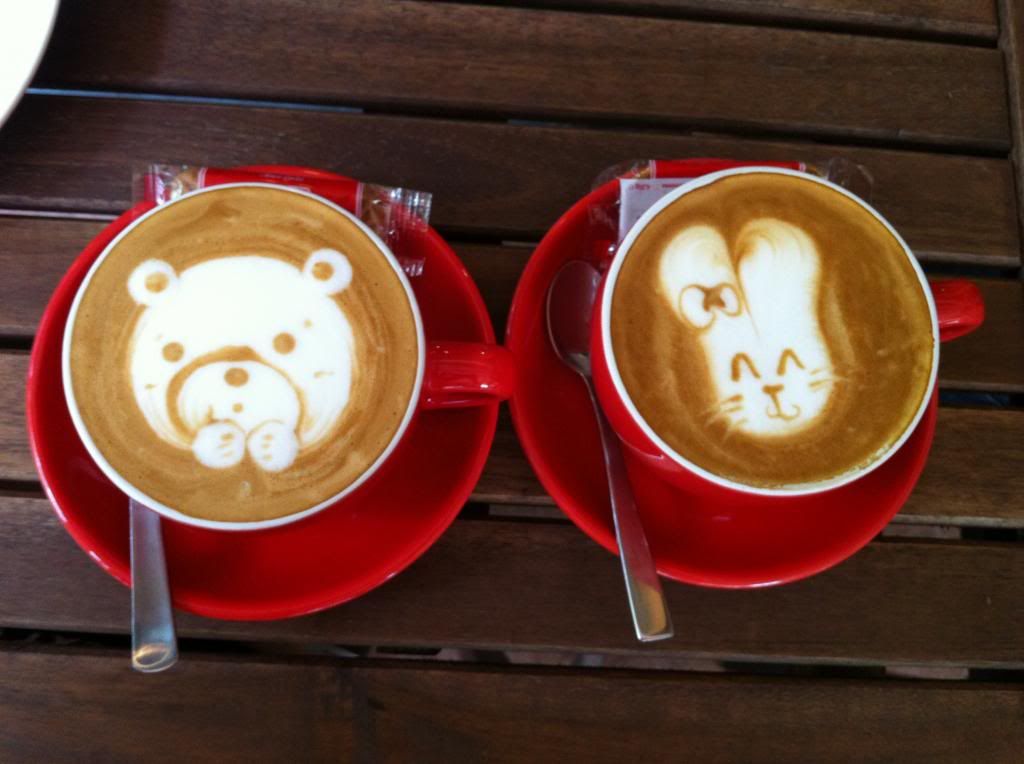 More pictures of the adorable latte art before they were gone...
I like their Vanilla Latte! The Cafe Latte is a bit bitter..
Chock Full of Big Breakfast
It was after our work at the shop on Sat afternoon that we went there. We figured that we ought to share one meal as there was only a few hours left to steamboat dinner which was at my place later.
Darn we were right! We were already so full after finishing half of the meal..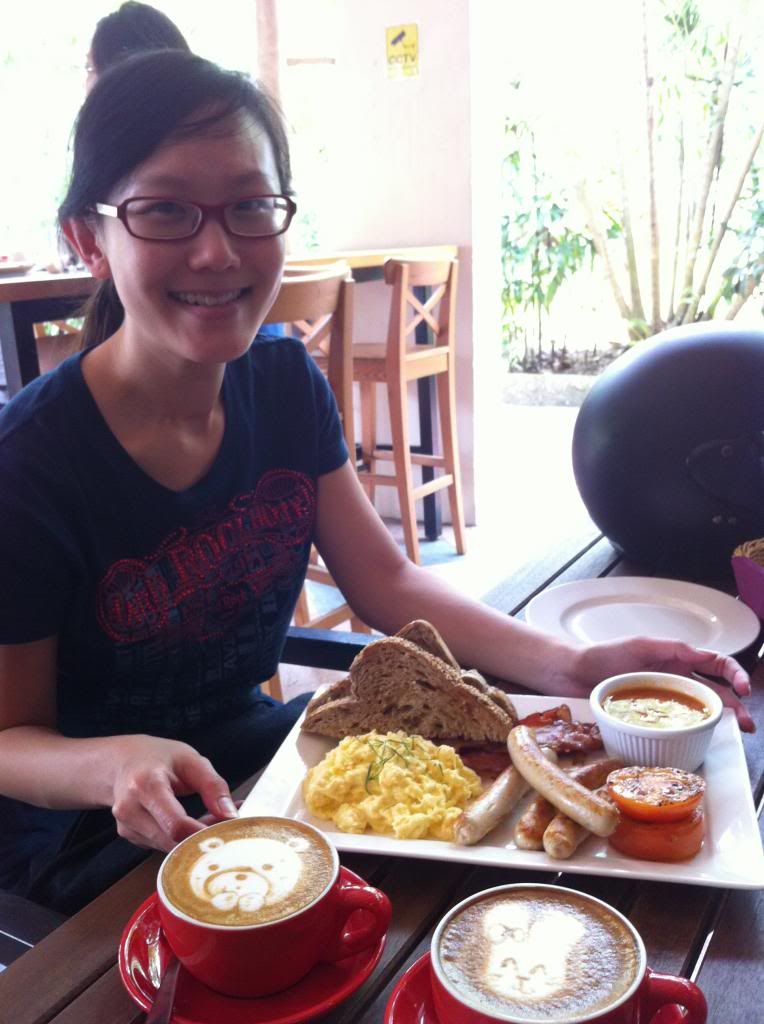 Happy tummies!
We will definitely come again next time! Looking forward to trying the other dishes!
Those who are reading this post, I strongly recommend this cafe!
3>