CLEO
Star Cruises (Port Klang & Malacca) - Part One
11:35:00 AM
Thanks to CLEO SG magazine, I won a 3D2N cruise trip to Port Klang & Malacca on Star Cruises Virgo! Moreover, it is balcony cabin! This is my 4th time on Star Cruises!
The ship departs at 11.59pm but check-in starts 4 hours earlier.
The check in procedure was done at Harbourfront Centre where the ship was parked there.
Actually, you can do city check-in at Park Mall office as well but it needs to be done 2 days earlier than the day of the trip.
There, we received our access cards which we can use for free meals, dining, shopping and etc on the ship. No need to carry cash around! Just pay all bills in a consolidated bill at one go when checking out at the end of the trip! Very convenient for us!
As you know, there are 3 types of classes:
Star Cruiser card : Blue (Staterooms)
Balcony card : Red (Balcony rooms)
Admiralty card : Yellow (Suite rooms)
For Balcony and Suite rooms, dining credits of $50 to $200 are complimentary, depending on the trip length. It means we can dine at other restaurants which meals are chargeable but we can offset the dining credits against the bill! Worthy!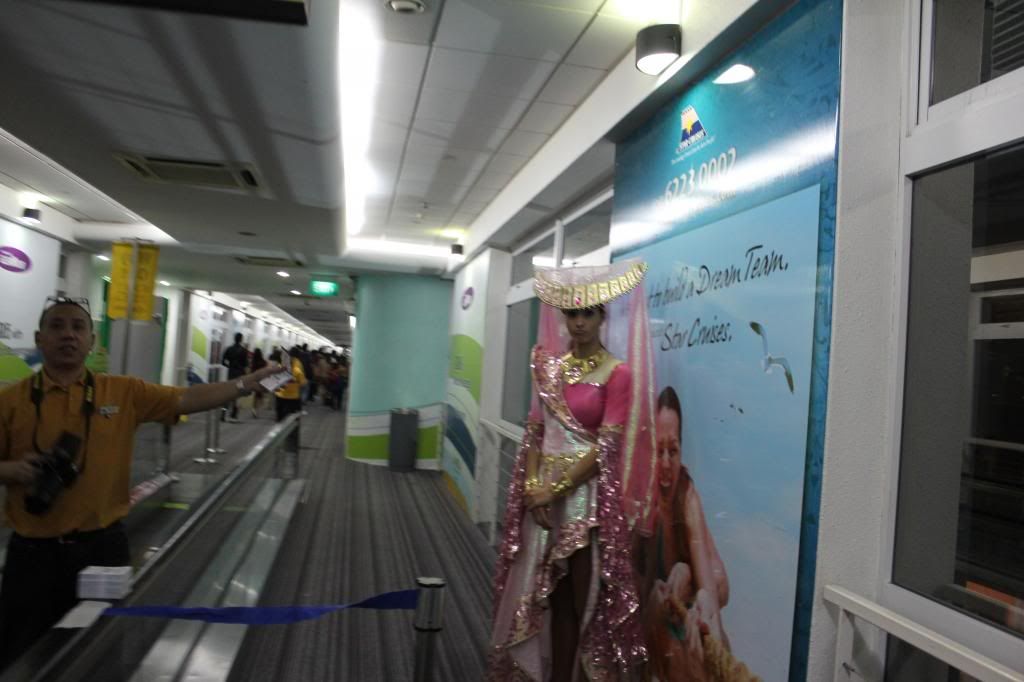 There were photo-taking sessions with their mascots along the corridor when walking to the ship.
But we were not allowed to use our own camera.
So, the guy snapped one quickly but almost argued with one staff...
:(
The exterior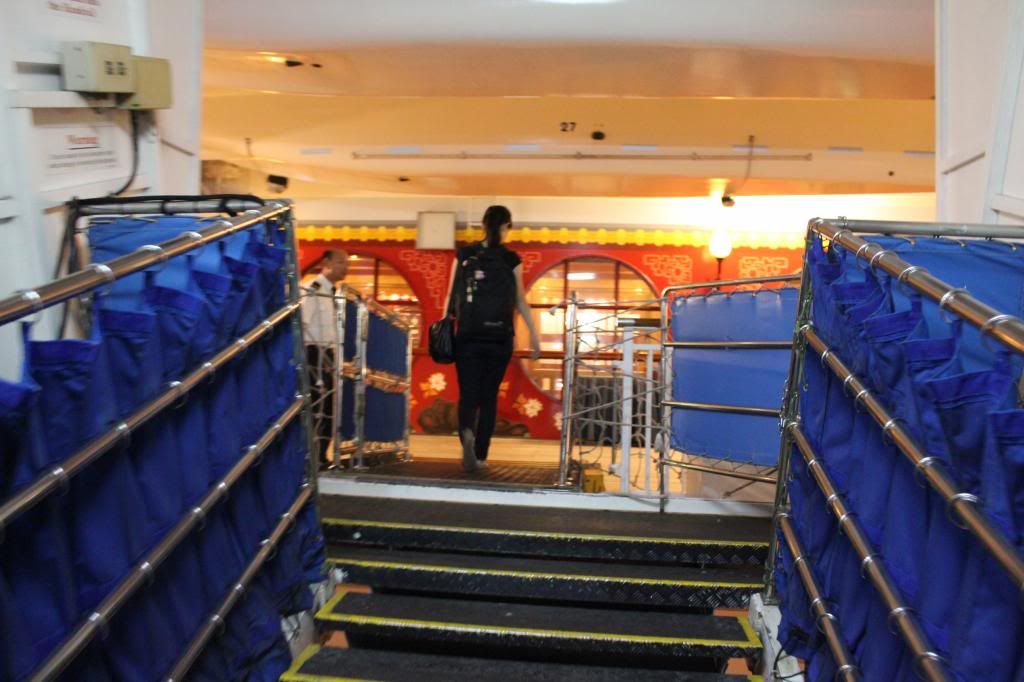 Candid blur shot of me walking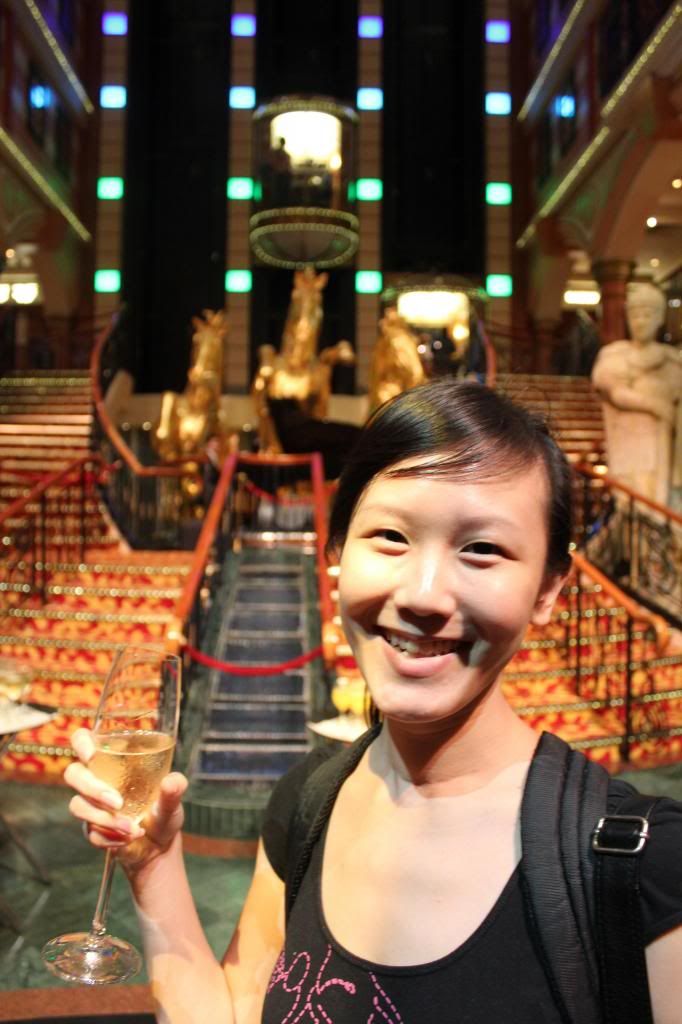 Us with welcome drinks!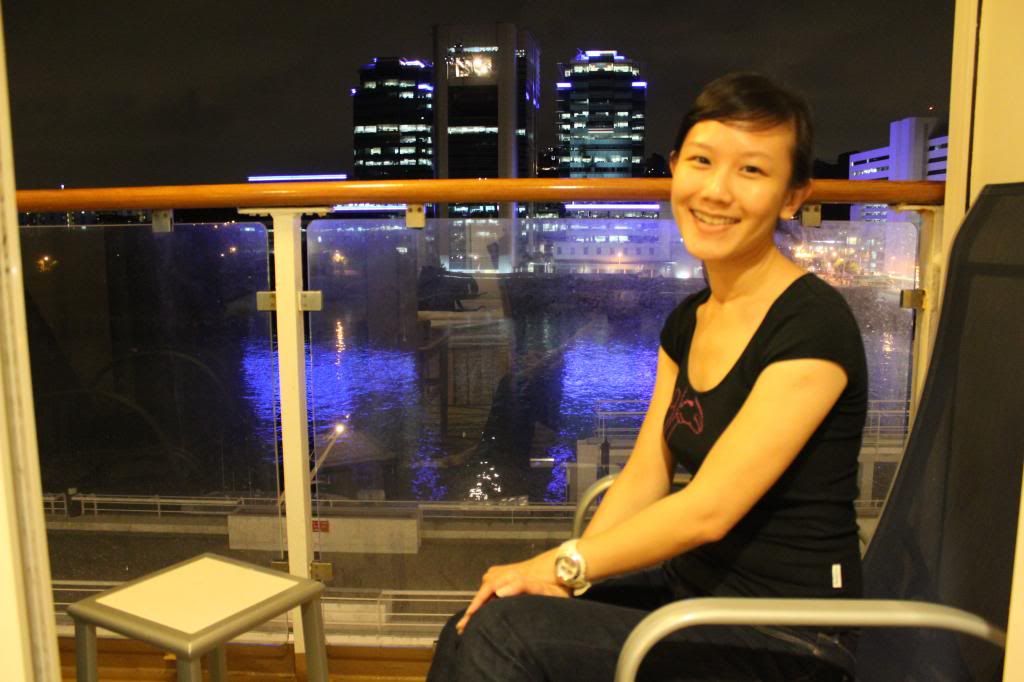 In our balcony room!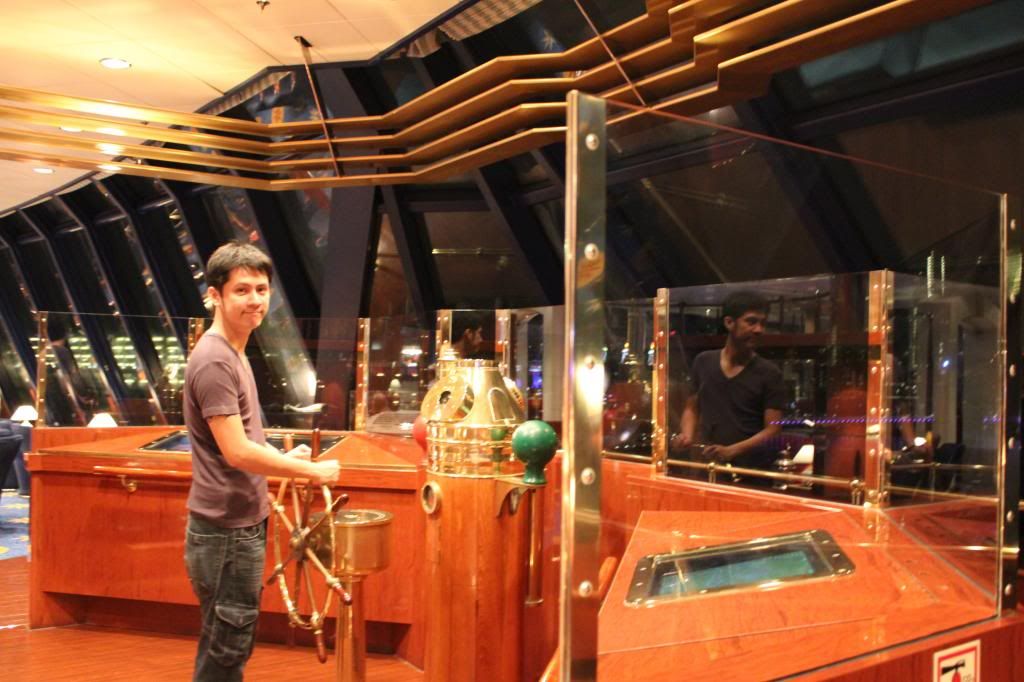 The 'captain'
By the time we boarded, it was already 9-ish pm.
So, we decided to walk around to pass time as the ship only departed at 11.59pm and we were waiting to catch the musical show at 11.45pm.
The moon hiding behind the clouds but emitting light bright...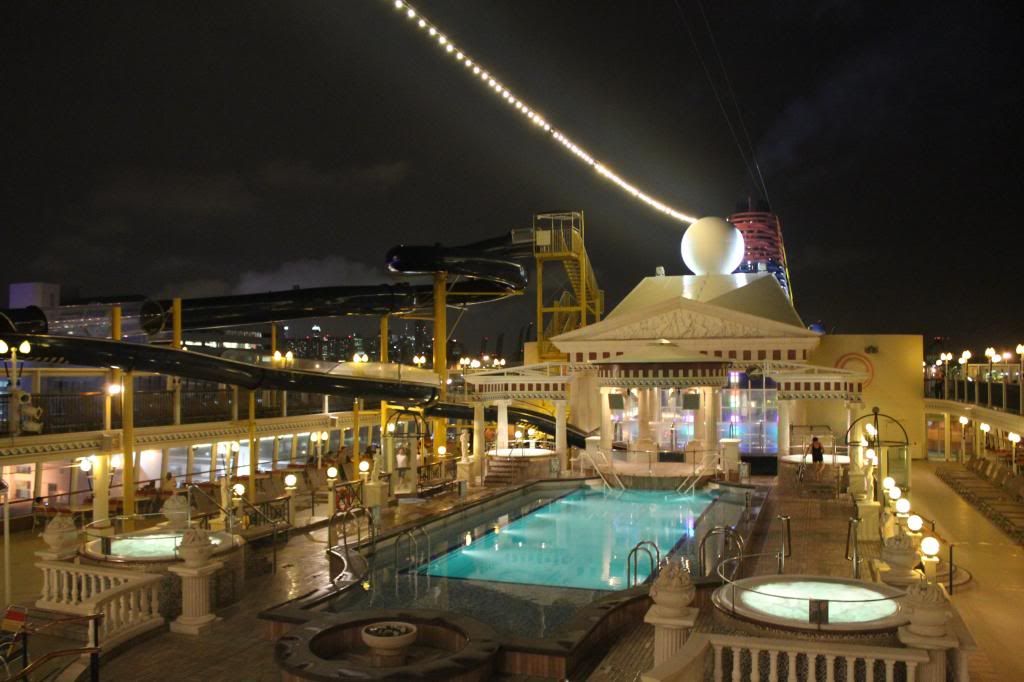 The swimming pool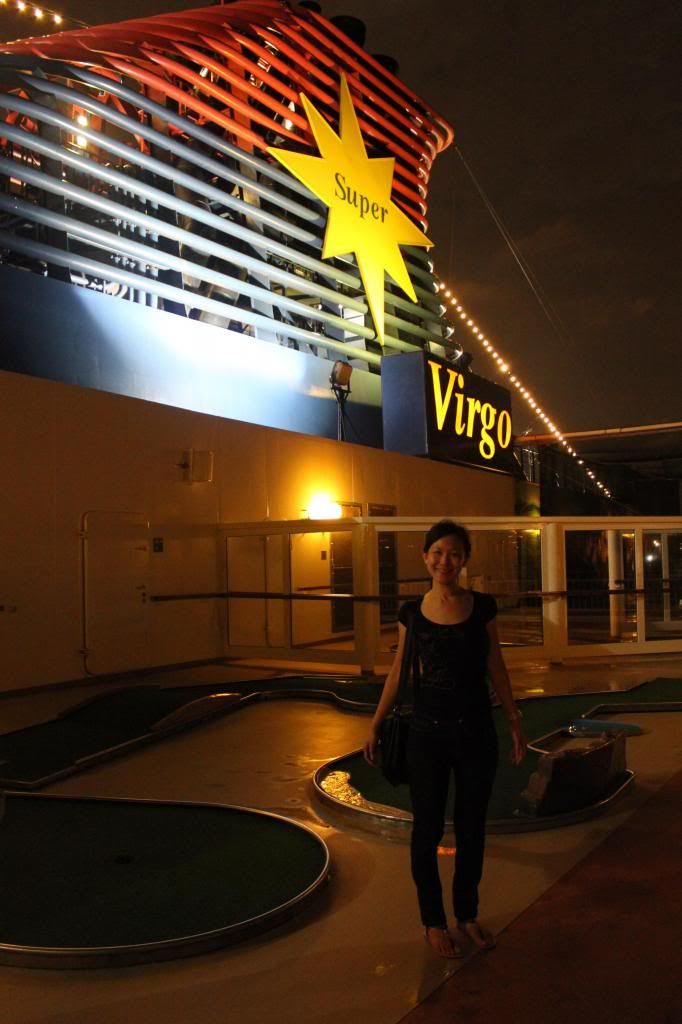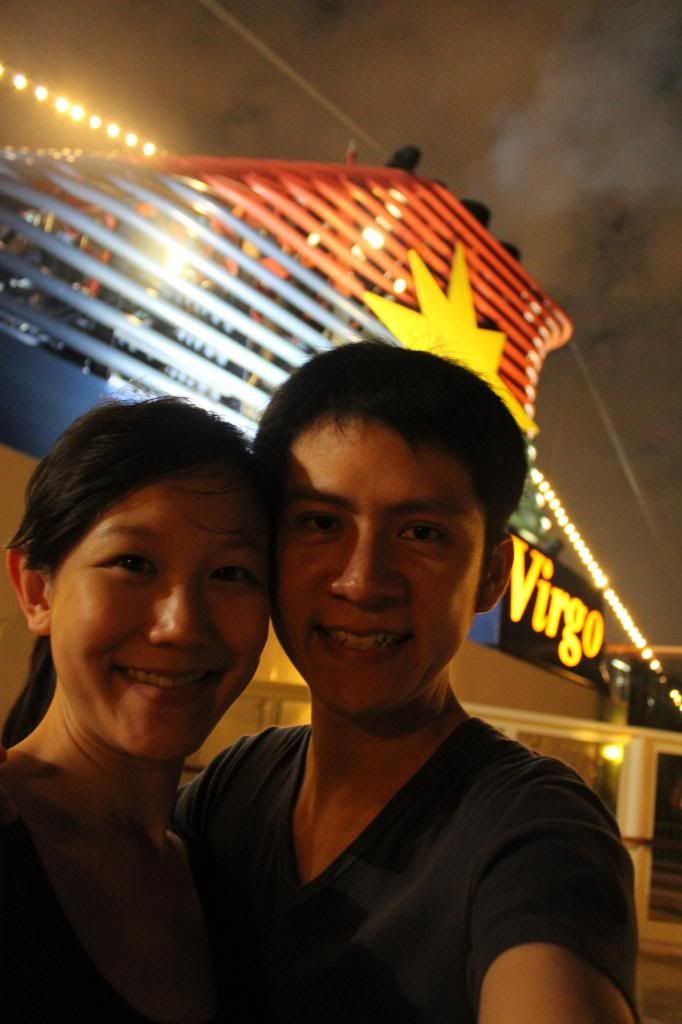 On the top deck
To be continued with Part Two soon!