Food
Star Cruises (Port Klang & Malacca) - Day Two
10:51:00 PM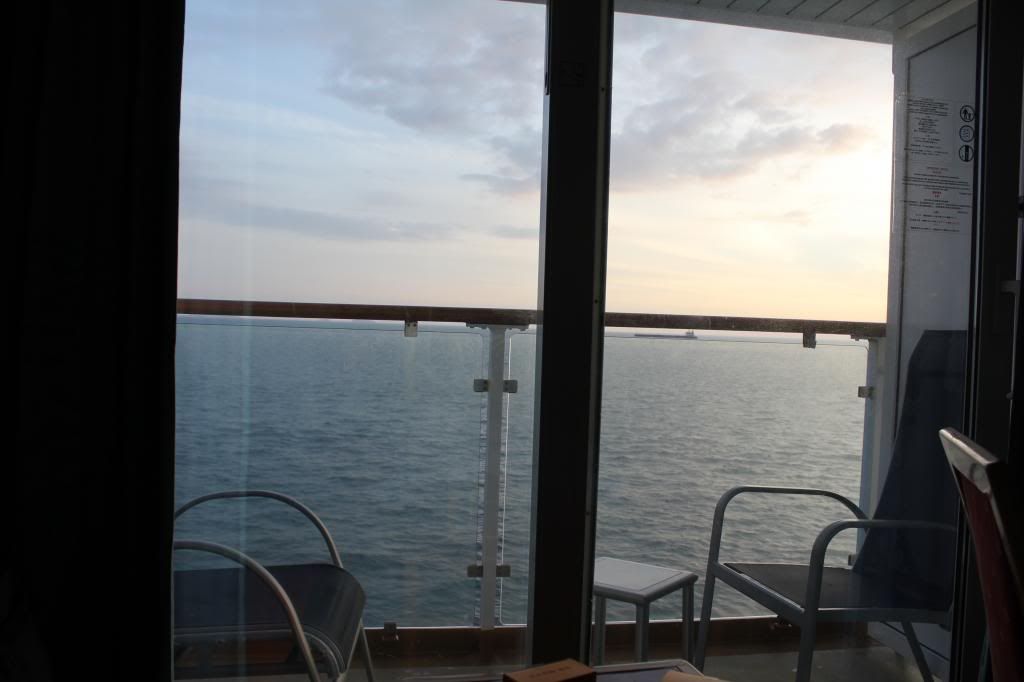 Woke up to this gorgeous sky in midst of nowhere
Beautiful sun-rise
Actually, we took photos of ourselves behind the sunrise immediately when my hubby woke me up.
And we were so horribly UGLY as we just woke up.
So, we re-took after we bathed and dressed in decent clothes...
Teehee!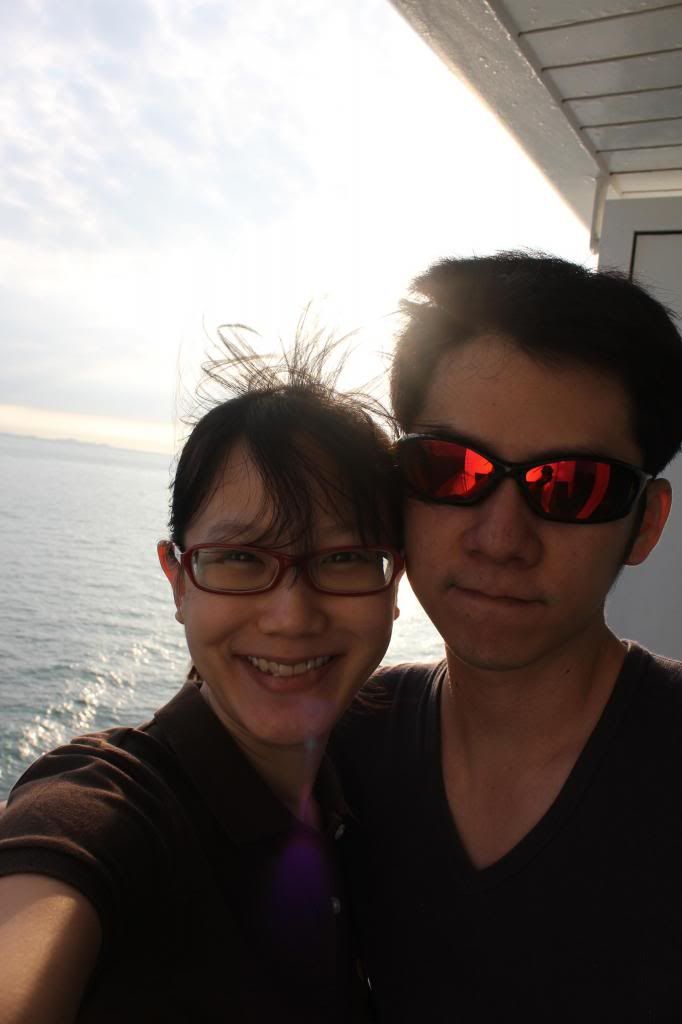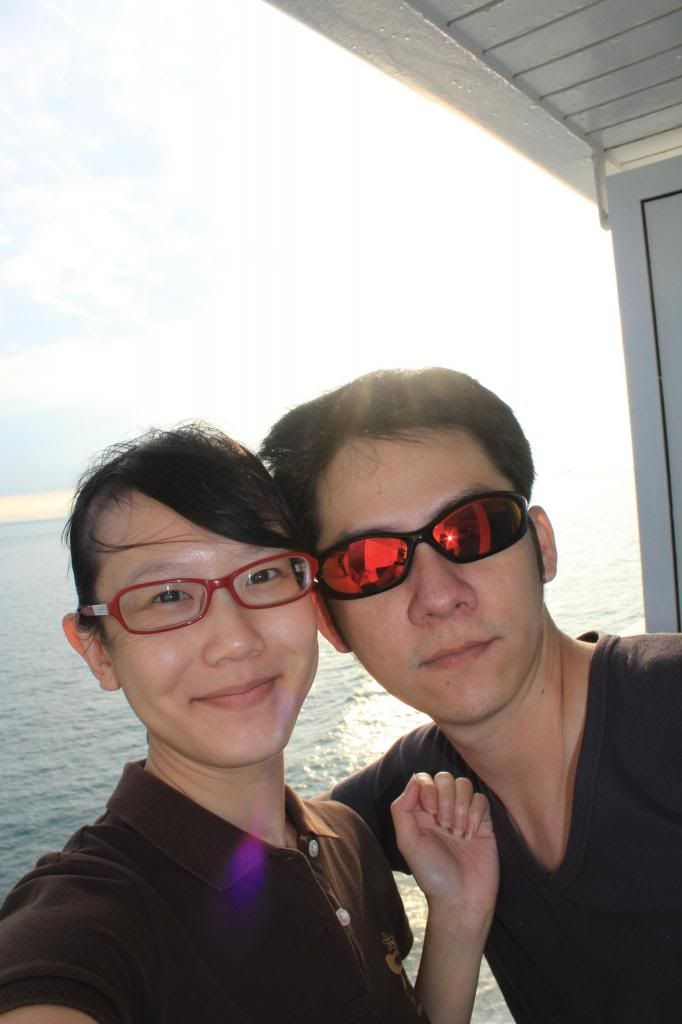 Haha.. The above pic - looks like I am trying to push him out of the photo...
:D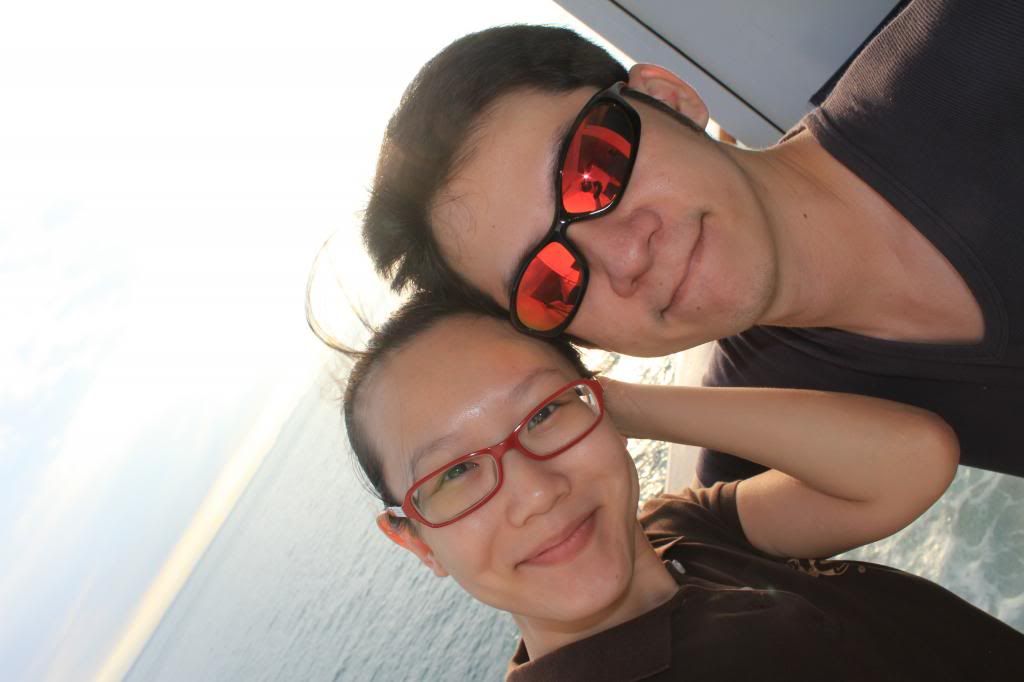 I like this most of all!
Can't get enough of this!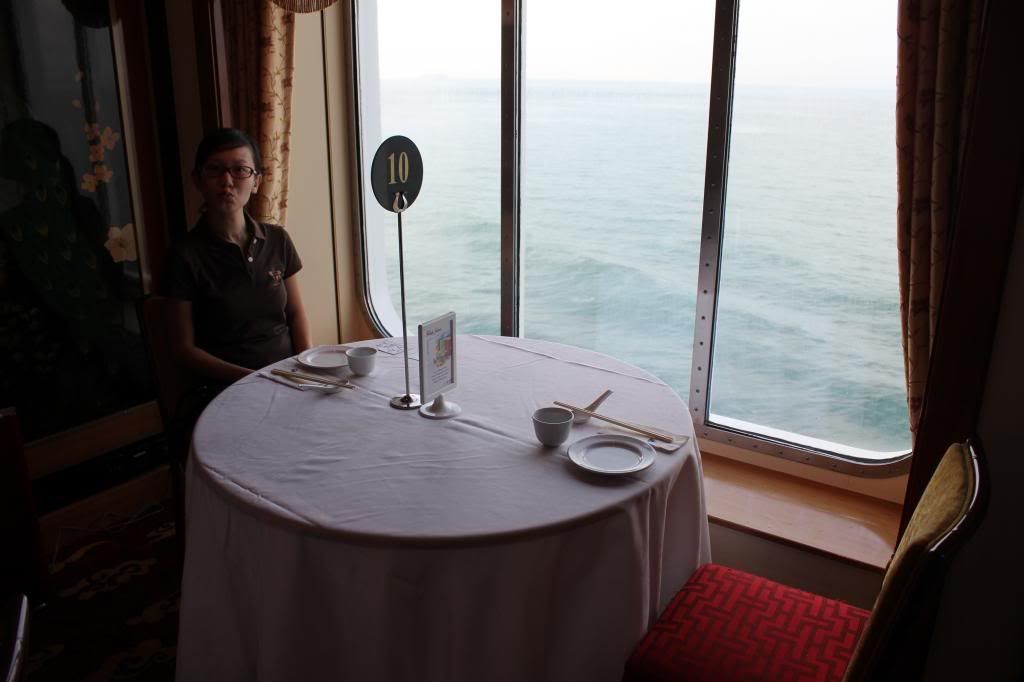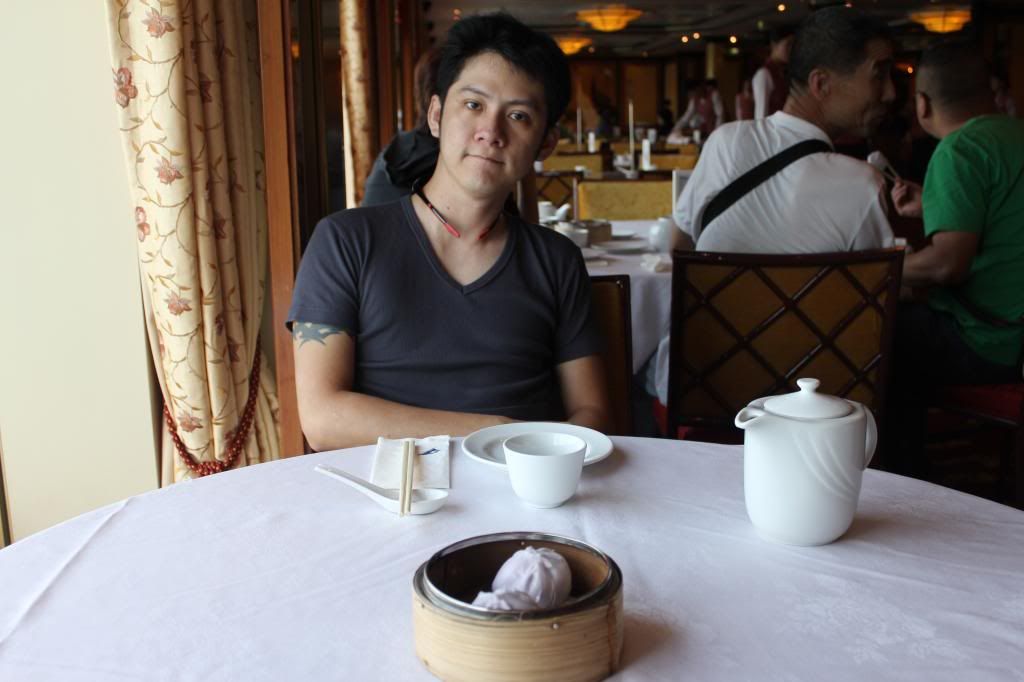 Breakfast time!
We opted for Chinese cuisine at The Pavilion - a Chinese restaurant.
There was no stopover at Malacca (I guess that no one took up the Malacca tour)
As you can see from the
itinerary
, the stopover in Malacca only is 2 hours.
The night we checked in, they gave us the tour listings they provided.
There was only ONE tour for Malacca while many for Kuala Lumpur.
The tour for Malacca lasts 13 hours long and it includes Kuala Lumpur as well.
At first, I did not understand why it was so long..
Only later that I realised the reason for the very brief stopover in Malacca and if I turned the clock back, I would still not wanna opt for the Malacca tour.
Actually, if you opt for the Malacca tour, you'll be spending the whole day in a coach bus from Malacca to Kuala Lumpur!!
Luckily, we decided to choose one of the shopping tours in Kuala Lumpur!
Pavilion Restaurant
Steamed Yam Bun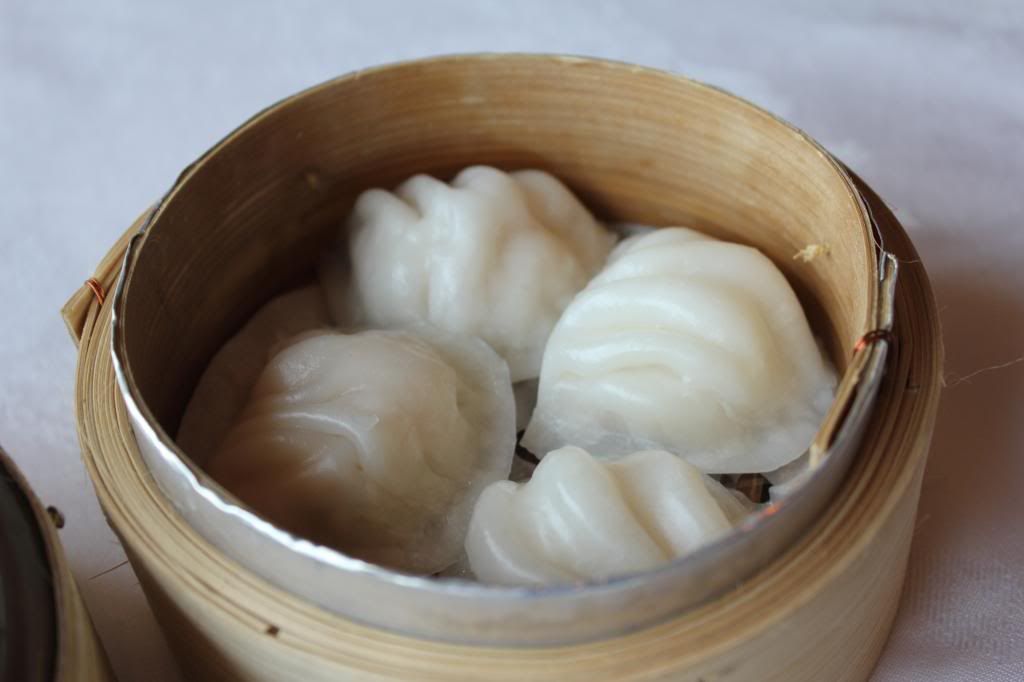 Steamed Shrimp Dumpling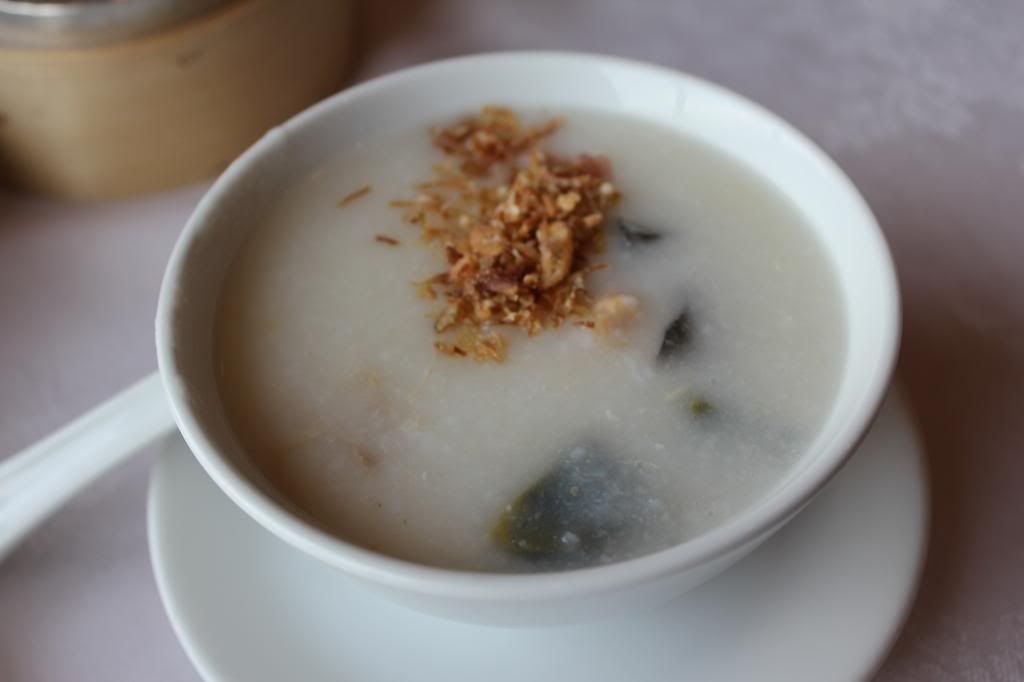 Pork Congee with egg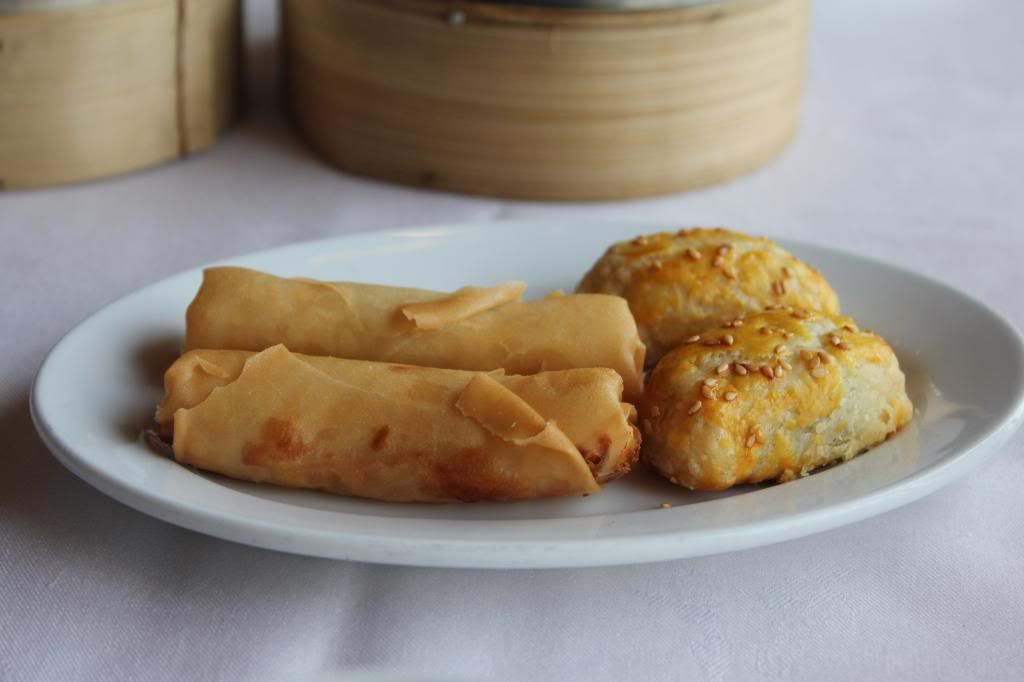 Spring Roll & Century Egg Puff Pastry
Dim Sum is quite common for Chinese breakfast.
I like the congee most of all dishes!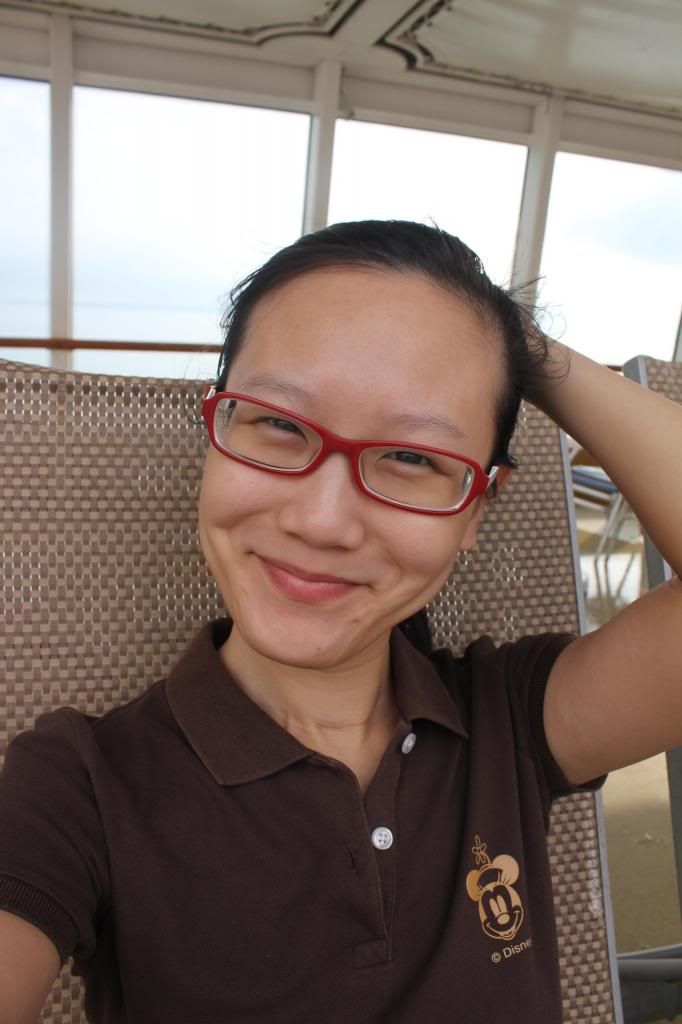 Bored while waiting for Bb to finish his swim
It was that time of the month. :(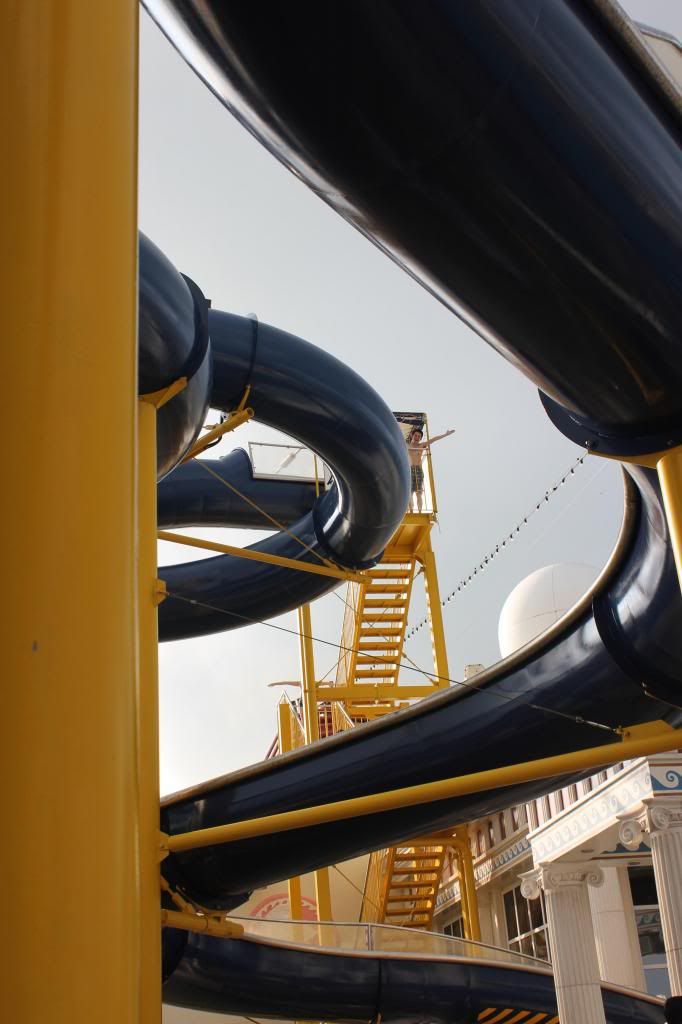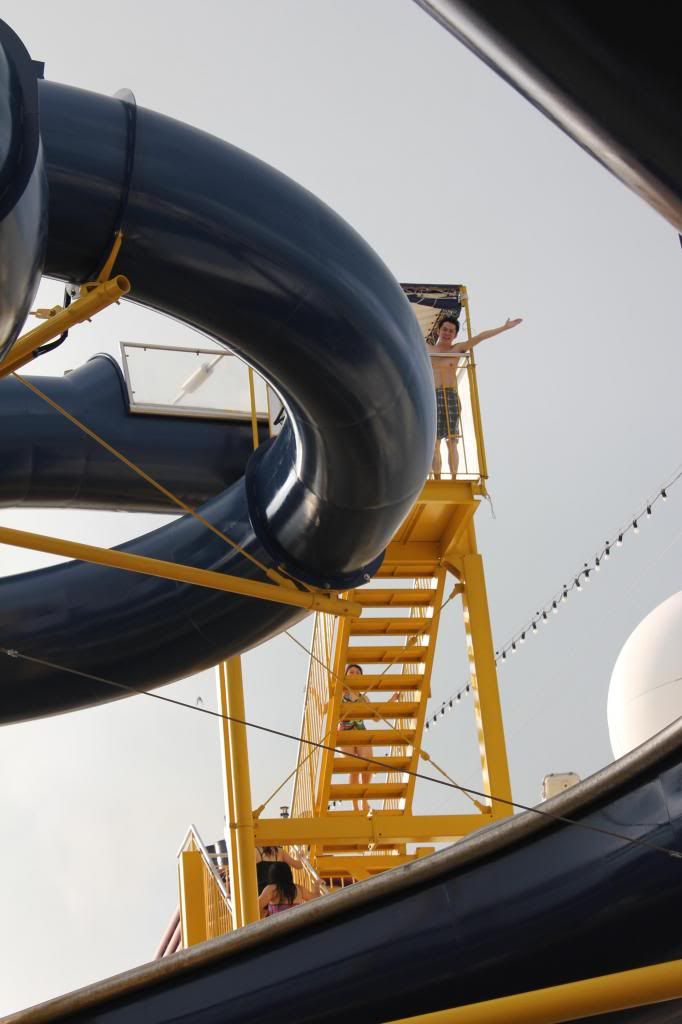 I don't see you; I see you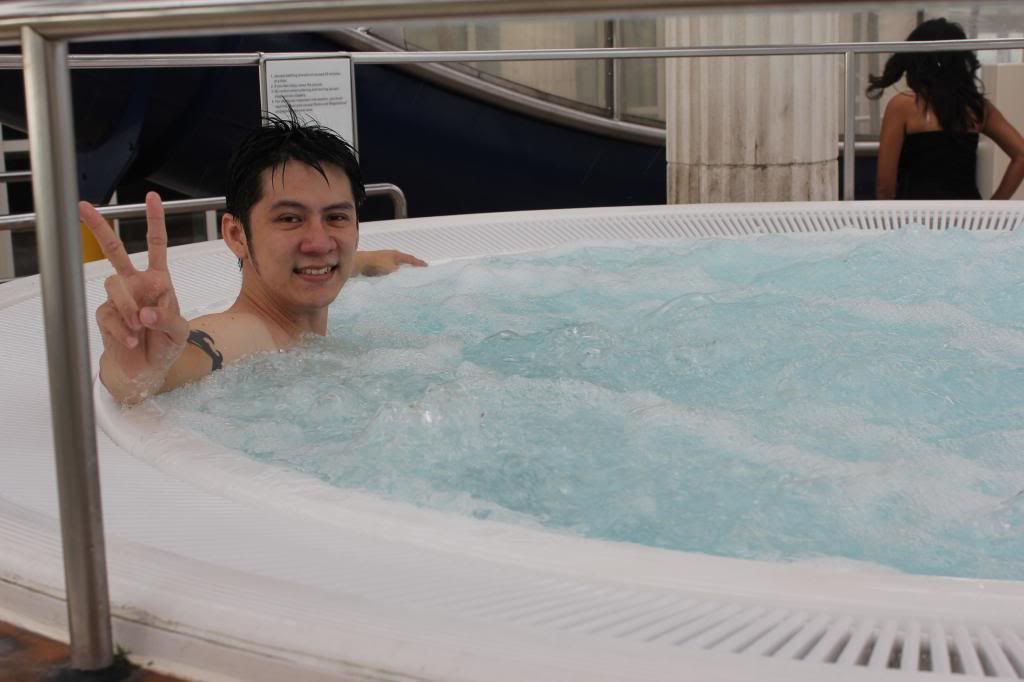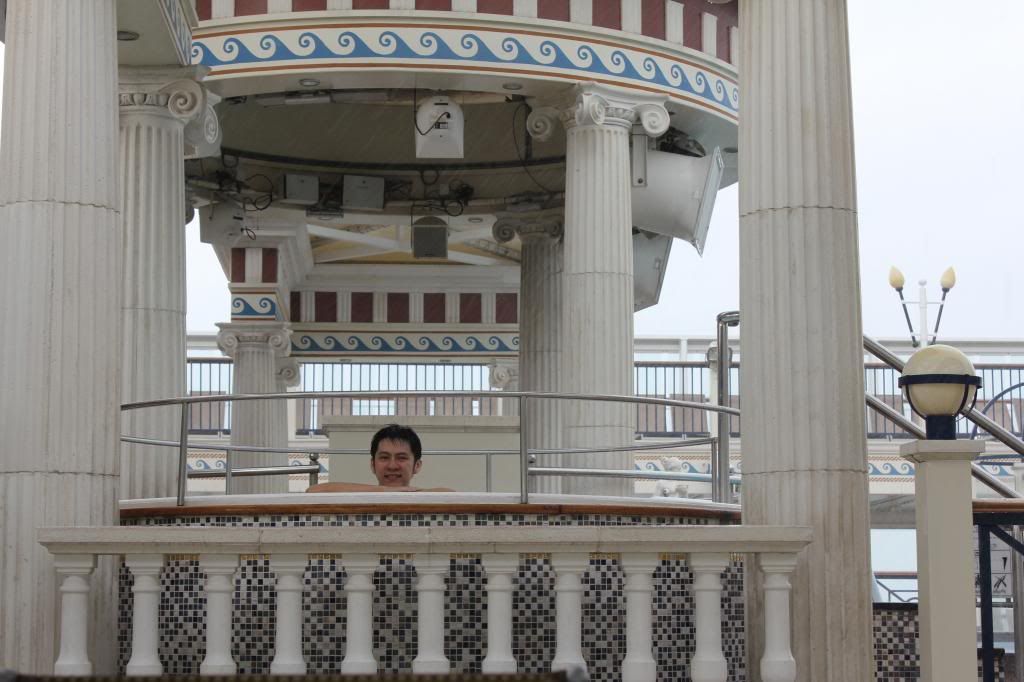 You know one thing?
It's our 4th time on Star Cruises Virgo but the guy has not been in the pool until that day!
Because 2 times, he was on crutches and the other time, no time...
So, now he is HAPPY! :)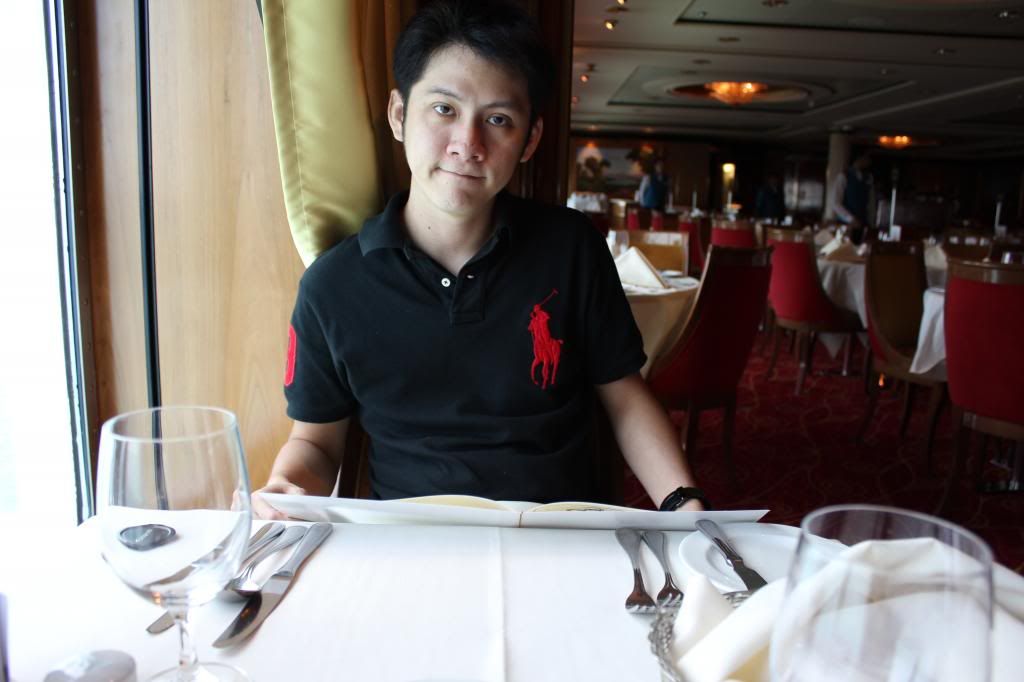 Time really flew so quickly!
Already lunch when the guy finished his swim!
Lunch @ Bella Vista - a Western restaurant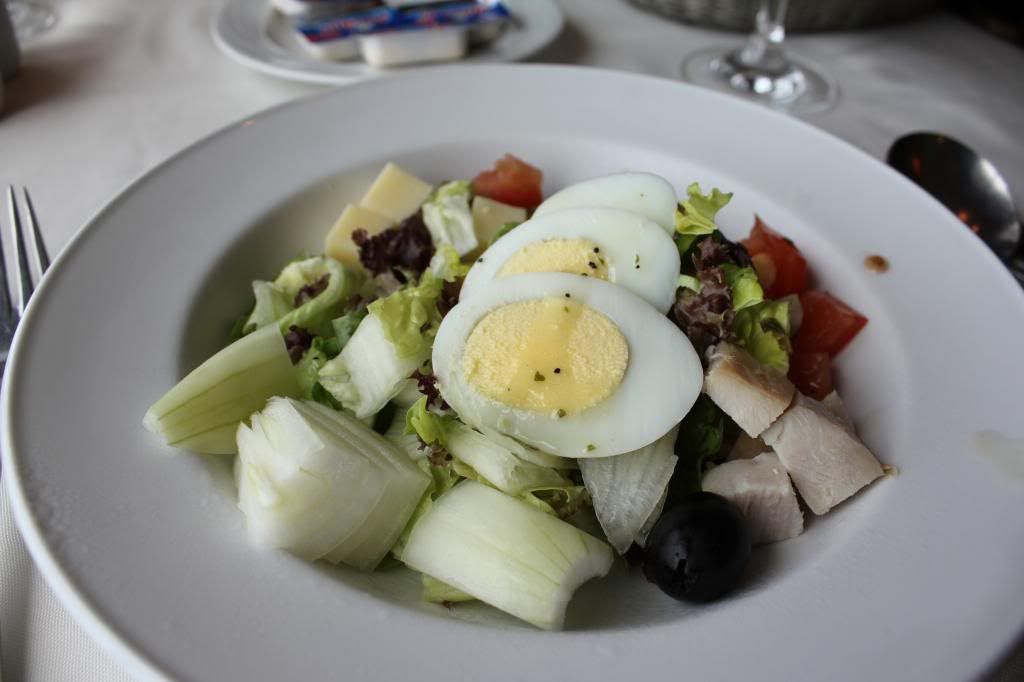 Our salads
The one above is YUMMY!
My Beef Stew
It can be quite tiring to chew chew...
Salmon pasta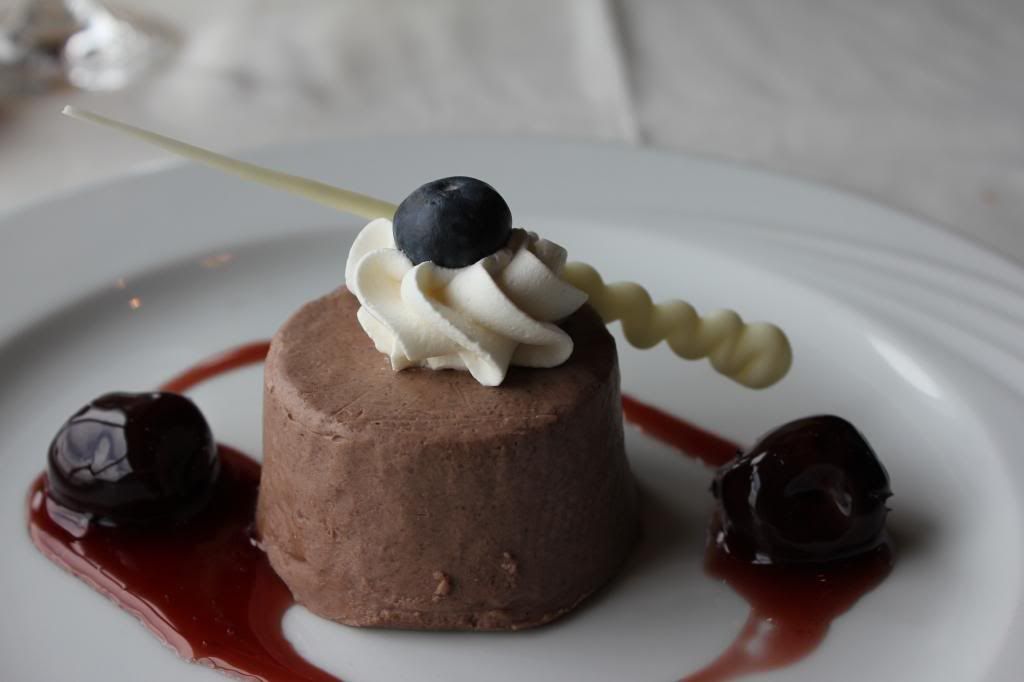 Our desserts!
The chocolate mousse is too sweet..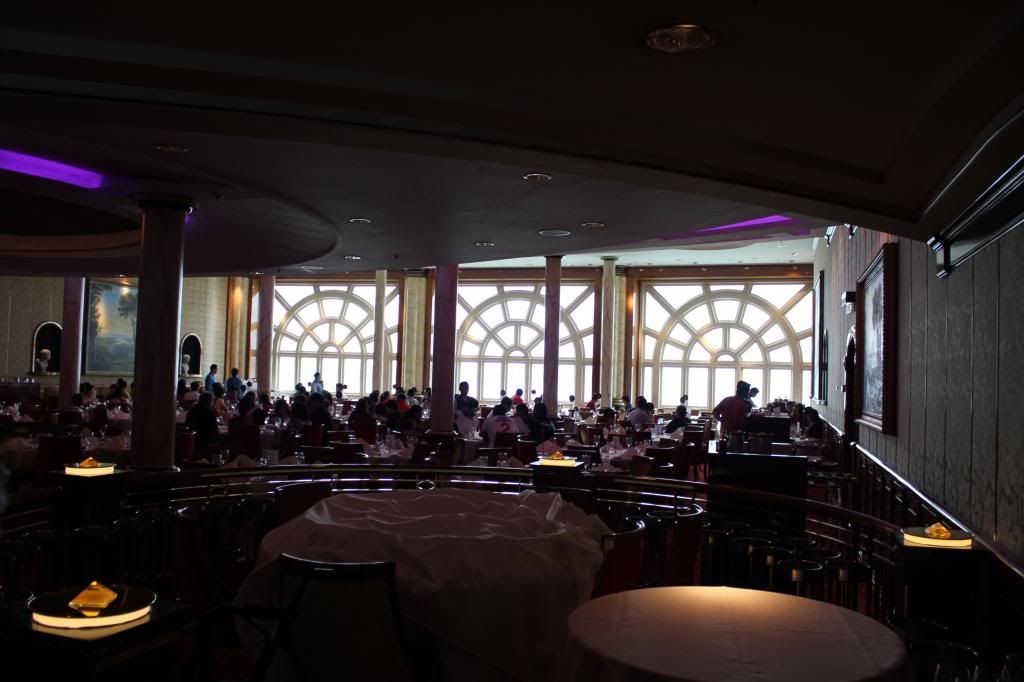 Bella Vista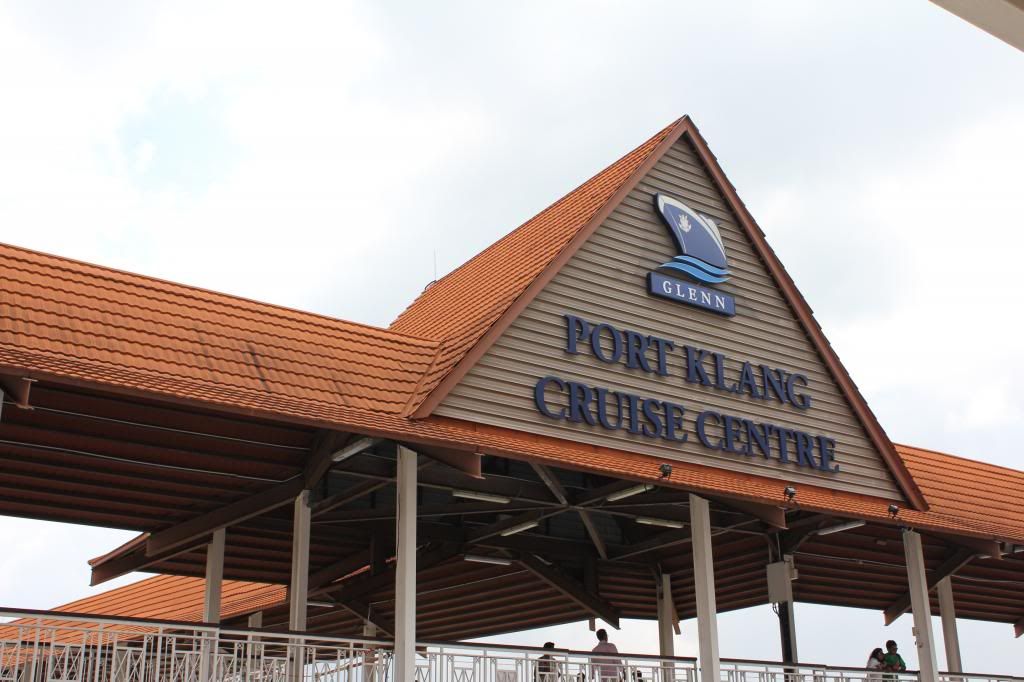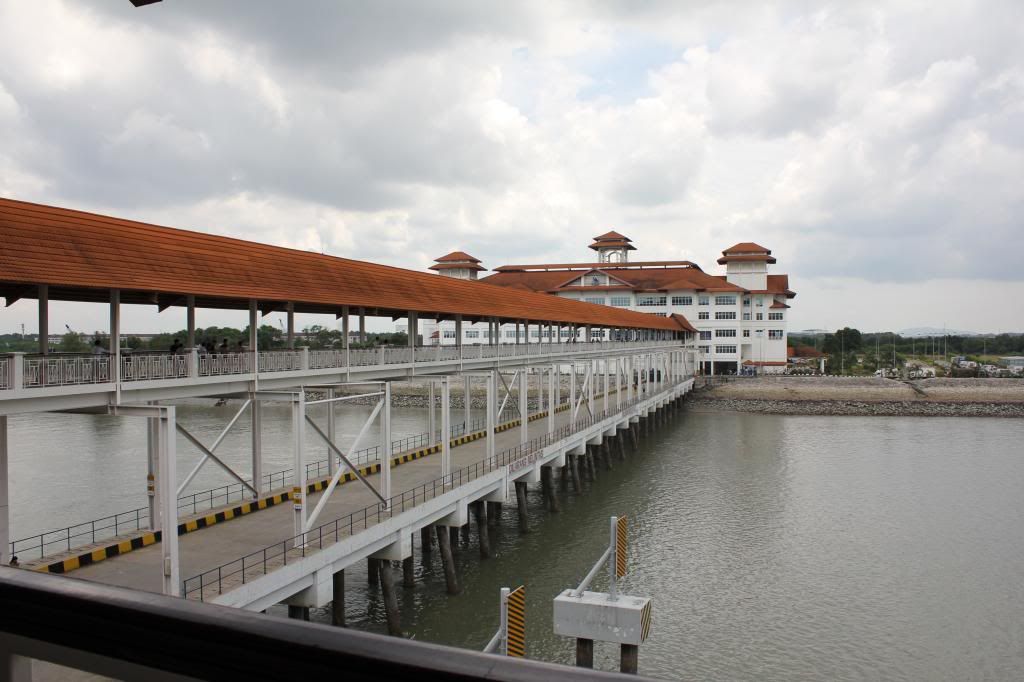 The long corridor
Being tourists!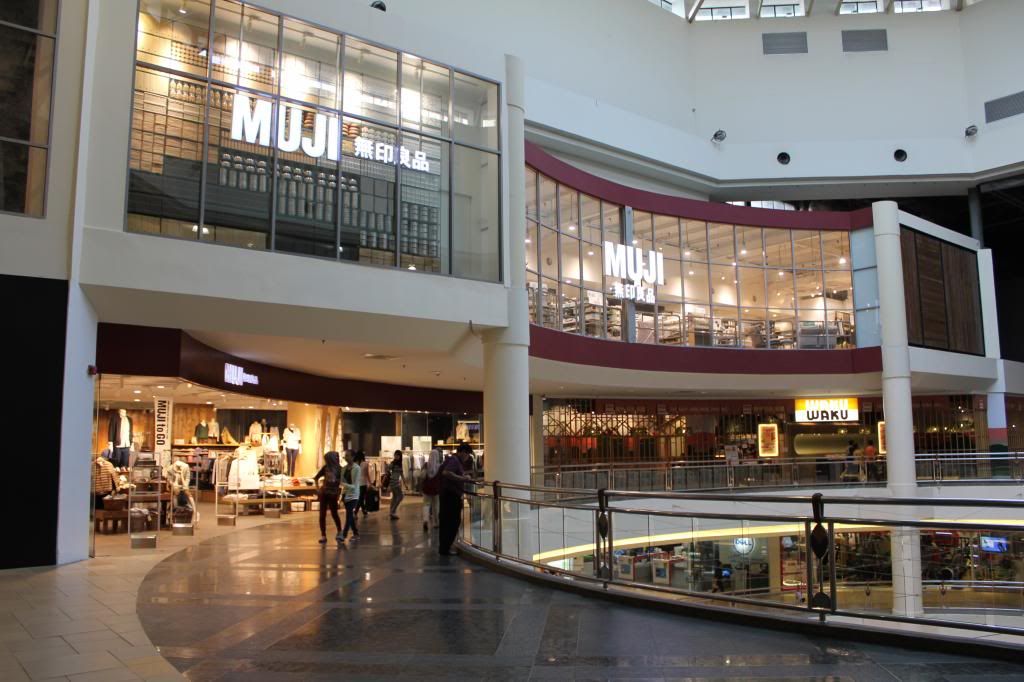 Snippets of the shopping centre
By the time we got back to the ship, it was already evening!
So hungry!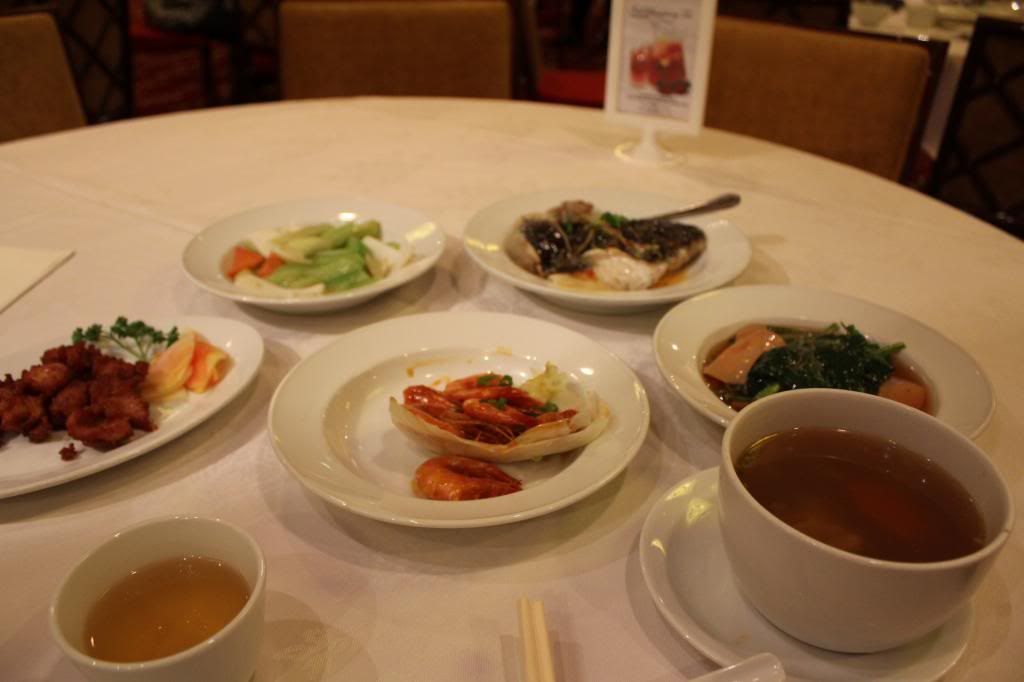 Our sumputous spread at Pavilion Restaurant!
Wasabi Prawns
Anything with wasabi is Bb's fav la!
Red Bean soup too sweet for my liking
Hashima dessert.
Don't order this dessert as it tastes SO-SO!
=.=
That's all for Day Two!