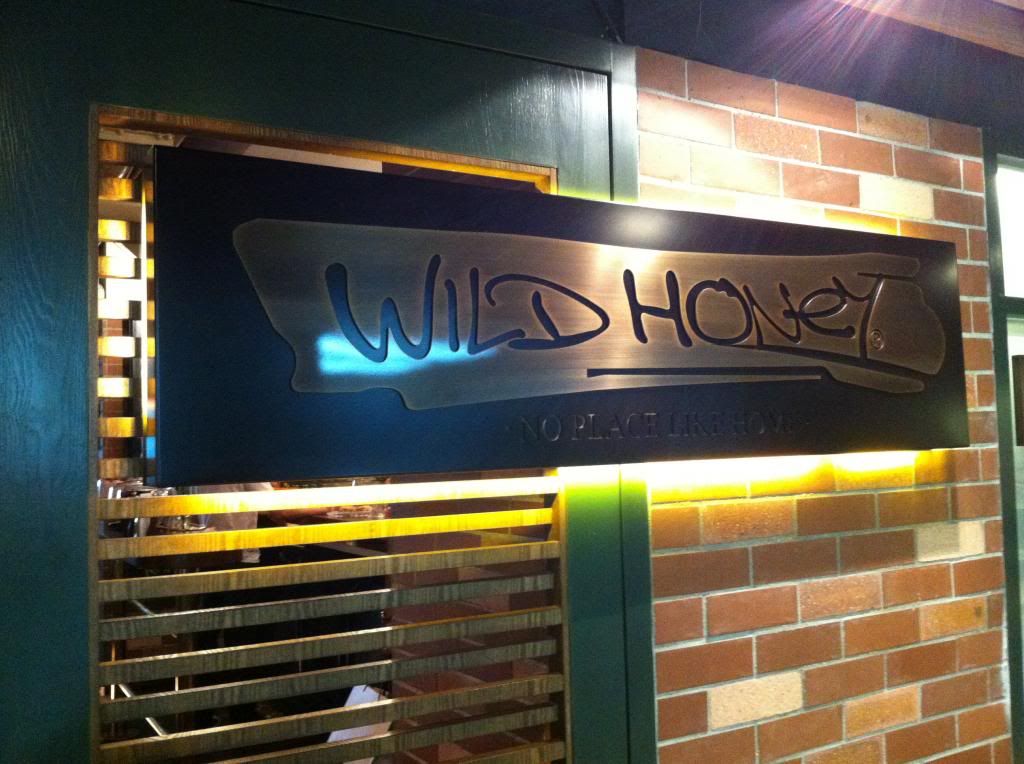 We finally came to Wild Honey!!!! Yay!!
Since it opened, I always wanted to come try their all-day breakfast but we were busy or rather not?
So, I took the opportunity to settle our gathering there when George, Aziz, Sis, BB & me were free!
The background and look at those 2 giggling!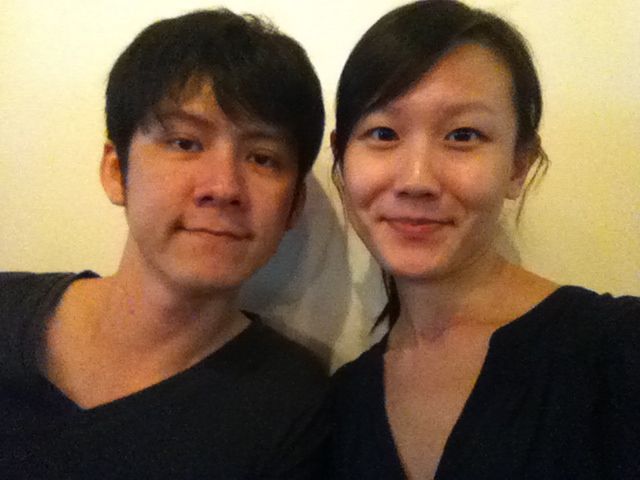 :)
My drink: Assam Tea which is like black tea
Bb's drink: Queen Bee which consists of grapefruit, elderflower, honey & sparkling water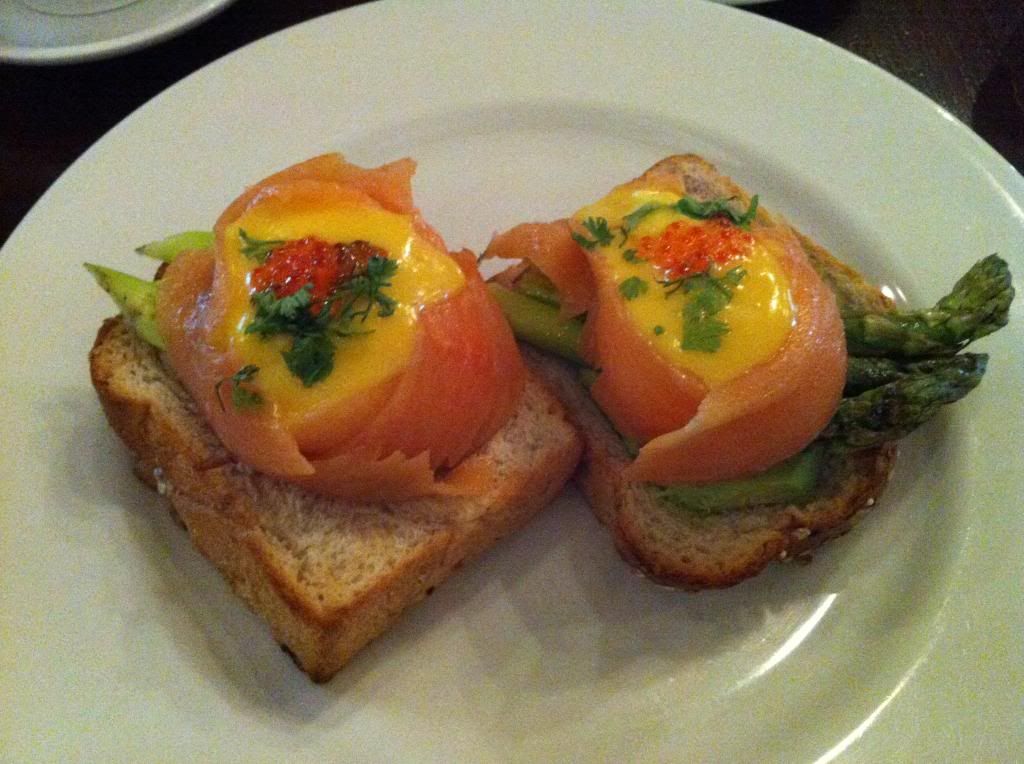 Norwegian breakfast: Smoked Salmon, Avocado, Asparagus, Eggs on bread
I must say that I am not really a fan of all day breakfast but however I got caught up in the eat-fashion trend... v(ˆ_ˆ)v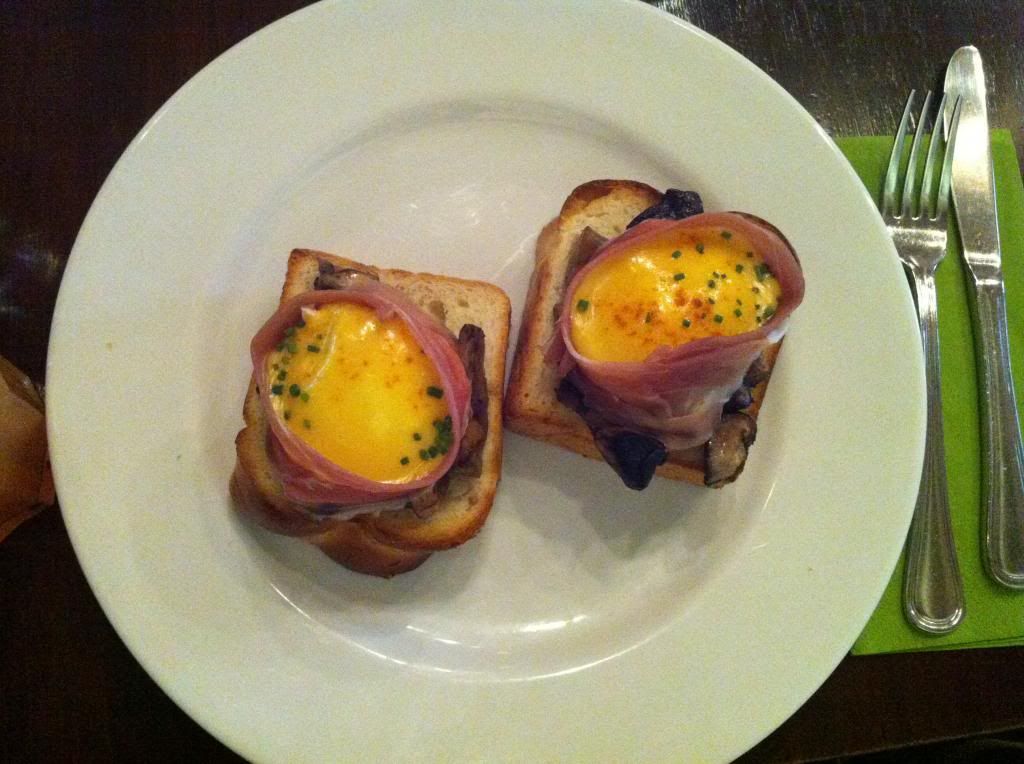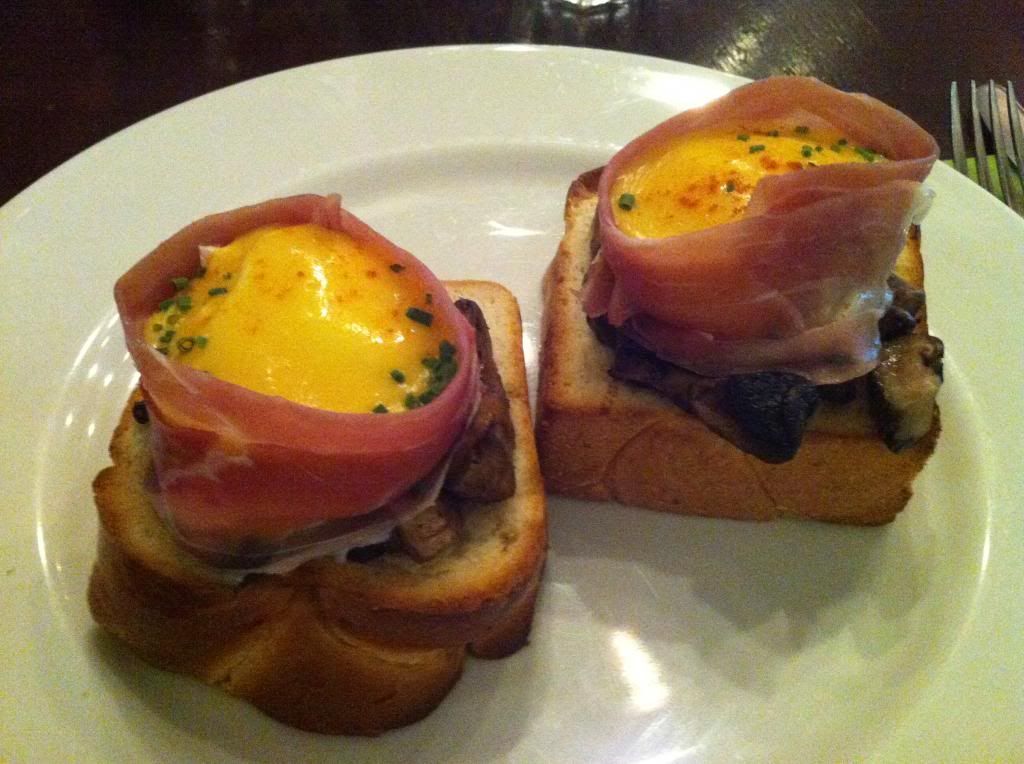 European breakfast: Egg Benedict, Mushroom, Parma Ham on bread
FYI, it was our very 1st time having all-day breakfast...
When those 2 dishes were served to us, I was amazed at how the chef managed to cook eggs to perfection and put inside the wrapping of salmon & ham...
Actually, I am not quite a cook (I only know how to cook instant noodles and spaghetti)
;P
Now, we (or me) are hooked to savoring other cafes & restaurants' all day breakfast...

Hohohoho!!!