Been trying to do one post at least once a week in order to keep my boring blog ALIVE...

But I am blogging now to forget my frustrations!
I dislike unhappiness in my life & always try to keep the devil out!

As you know, Resturant Week event happens twice per year and it is very hard to get seats especially for 5 star resturants.
It is funny that I always want to have a dining experience during Restaurant Week but I would always forget about it and realise at the very last minute.
Hence, no chance for those 5 star restaurants like Forest, Ku De Ta etc...
:(
Anyway, I've managed to book for Cafe Melba which is situated at a quiet area of the East Coast town.

Cafe Melba
I can imagine it in night. It must be romantic with dim lights & candles on the tables.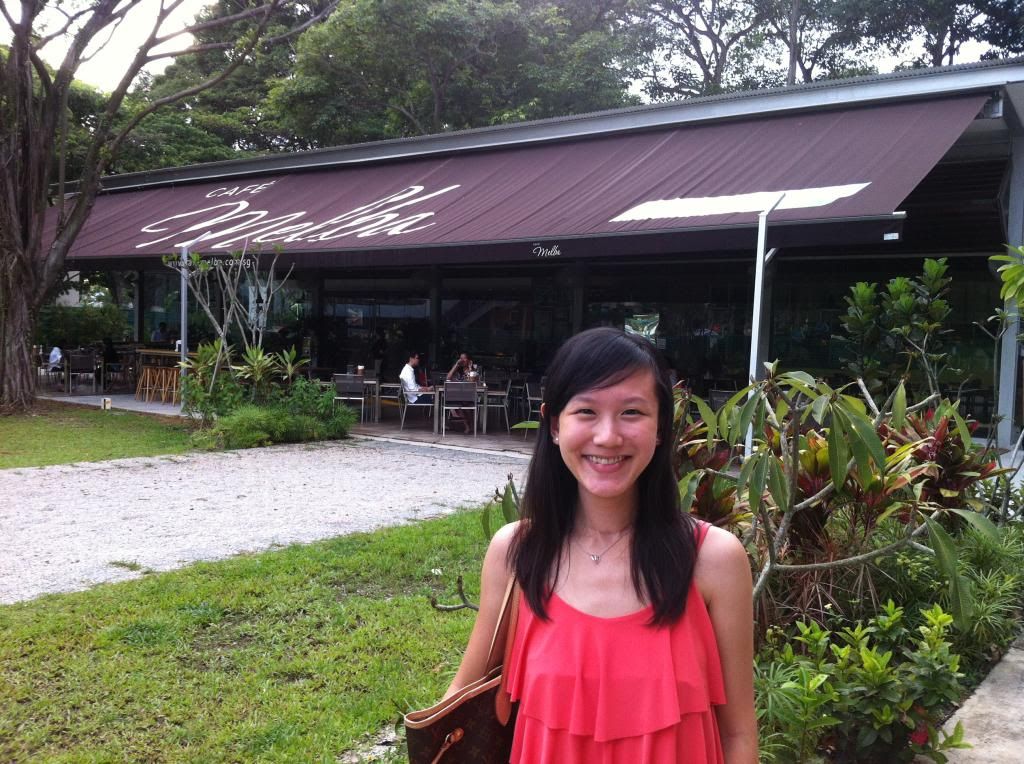 Don't know why I had my good hair day but I absolutely love it! *beam*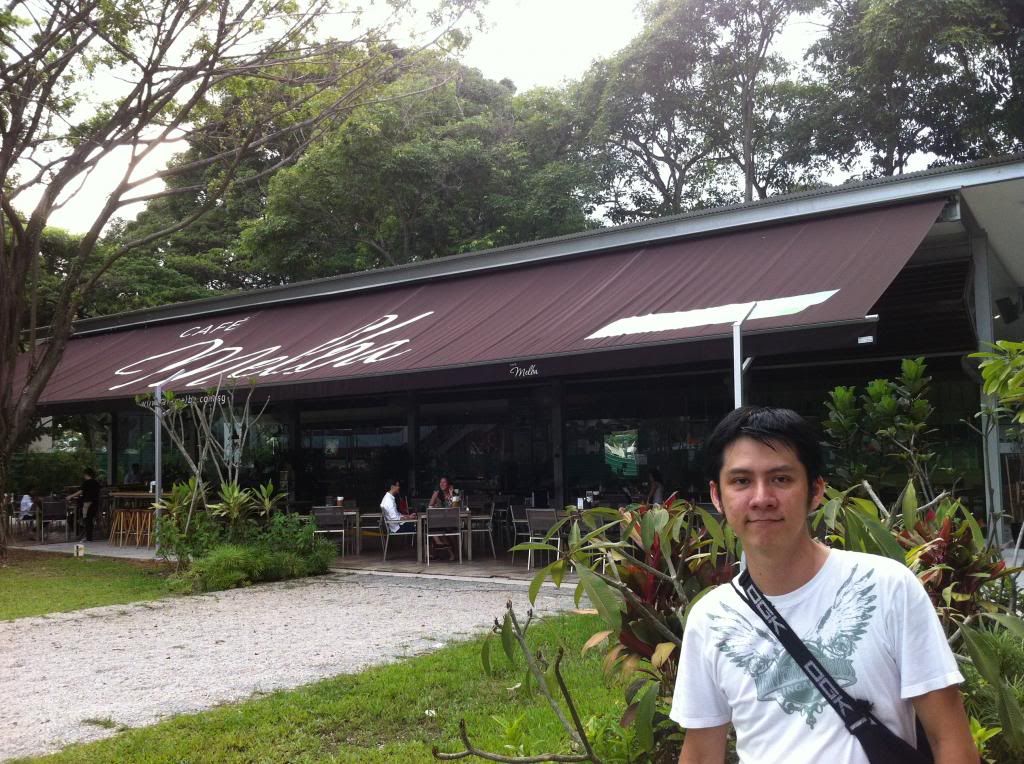 Hello, guy!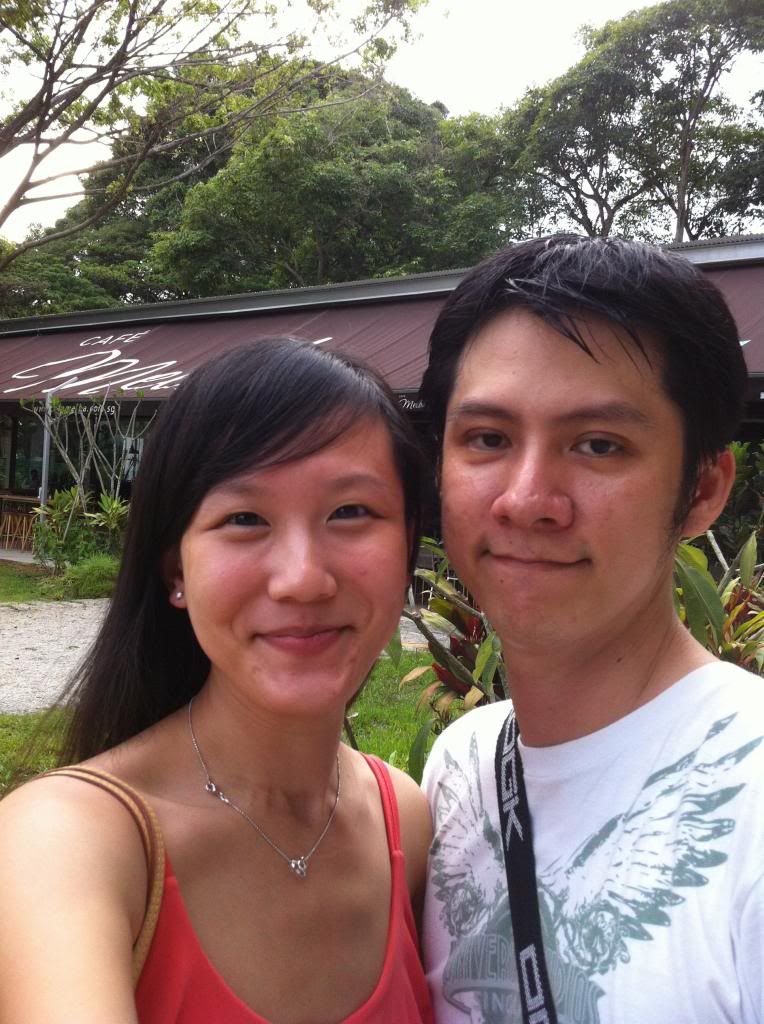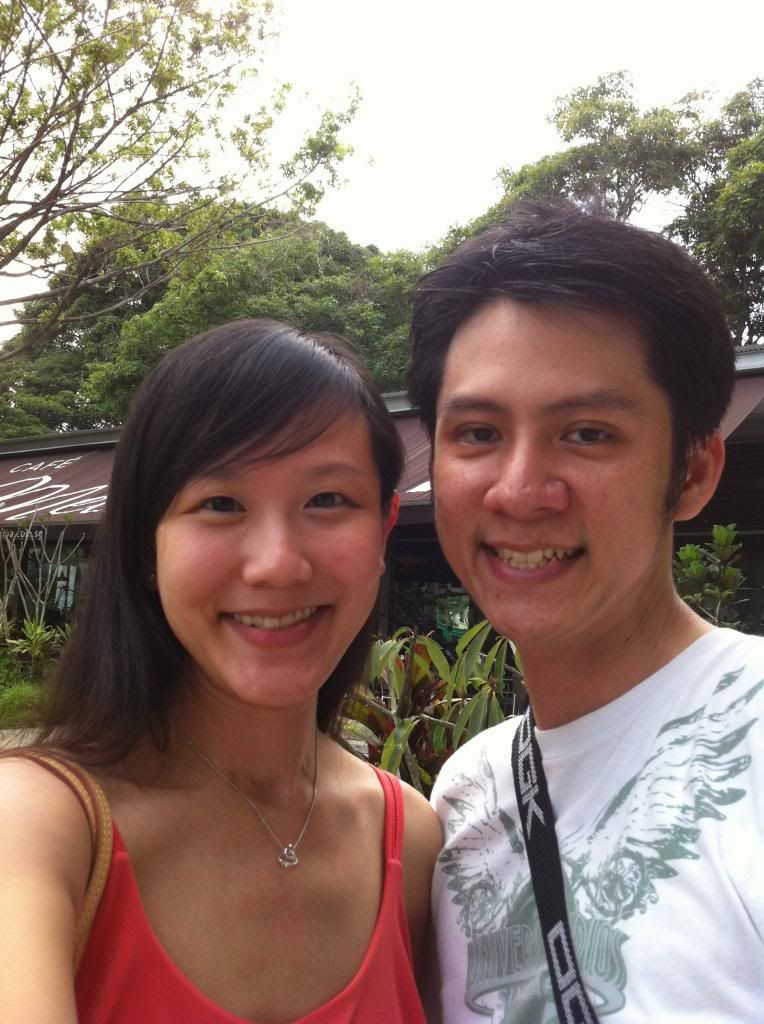 Us!
Our table layout
The lunch/lunch menu would be put on our table for us to choose from the appetizers, main courses & desserts.
FYI, the course is usually 3 dishes as mentioned above.
Dinner is a bit expensive ($35.00, as for 5 star restaurants, add $15 on top of $35)
The open concept kitchen where you can see the action
The huge mirror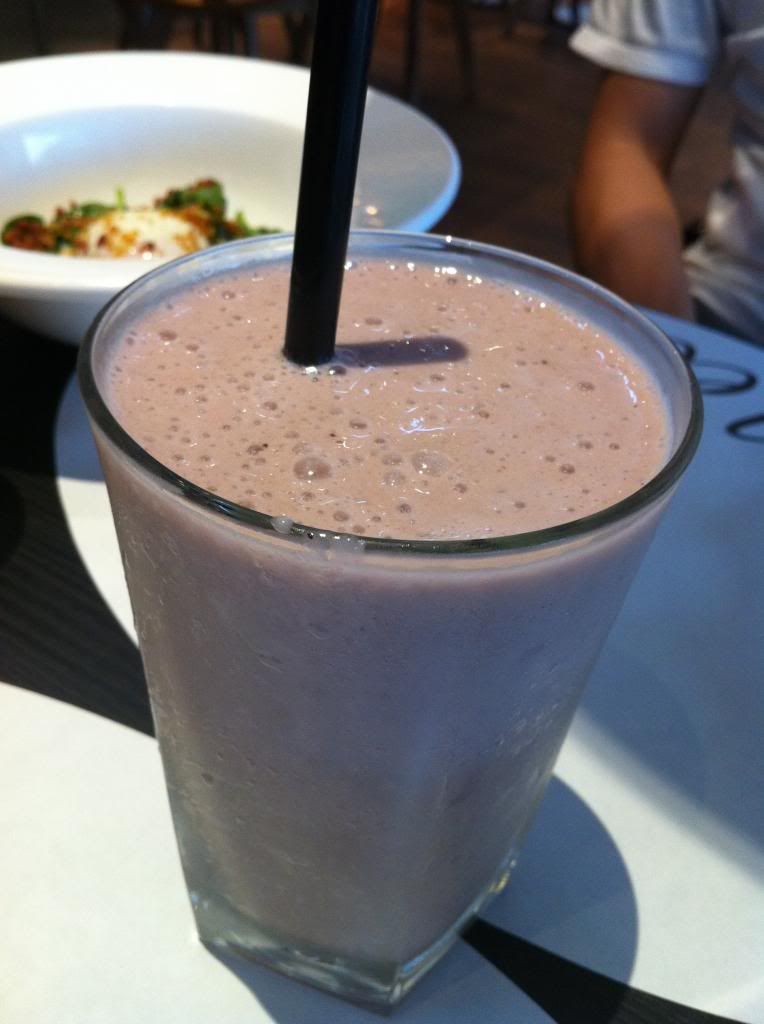 Our Blackcurrant smoothie
The texture is smooth and taste good!
It is not included in the price of the set dinner.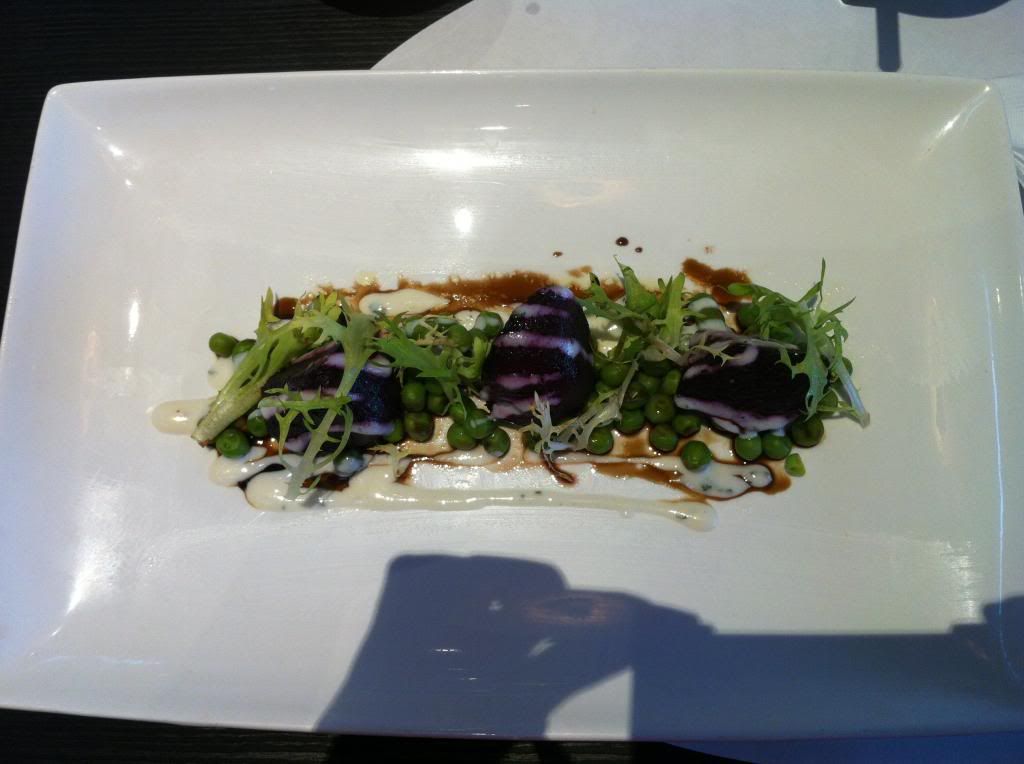 Balsamic Glazed Beetroot on Minted Peas with Goat's Cheese Dressing
My appetitizer
Once I had a bite of the beetroot, I immediately regretted it.
One more ingredient to my list of dislikes: Beet Root
I went "Yucksss"
I simply ate, holding my breath in and washed my mouth with water!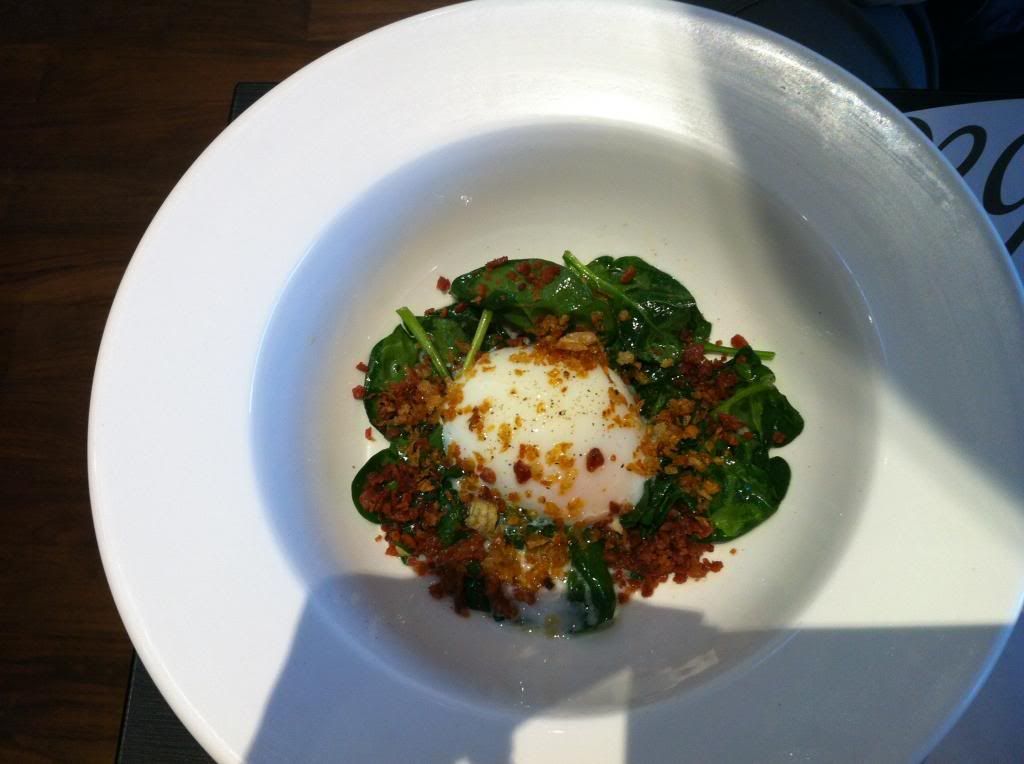 The guy's appetizer: Poached Egg with Baby Spinach, Bacon and Onion Crisp
The egg was still warm when served.
Once mixed, it gave an unique taste.
My main course: Baked Salmon with Mushroom, Pea & Almonds
I LOVE this dish!
The salmon was baked to perfection and the almonds were like OMG!
The almonds were caramelized - I guess it meant they were marinated in caramel?
The guy's main course: Crispy Chicken Leg with Potato and Beans
It was also not bad but the guy got tired of chewing and chewing the meat...
By the time we finished half, we were already full to the brim!
But however, I was determined to stuff the dessert into my bursting stomach!
Well, you can say I always bully my stomach but it's my body, and myself..
I am torturing myself daily with this routine...
:(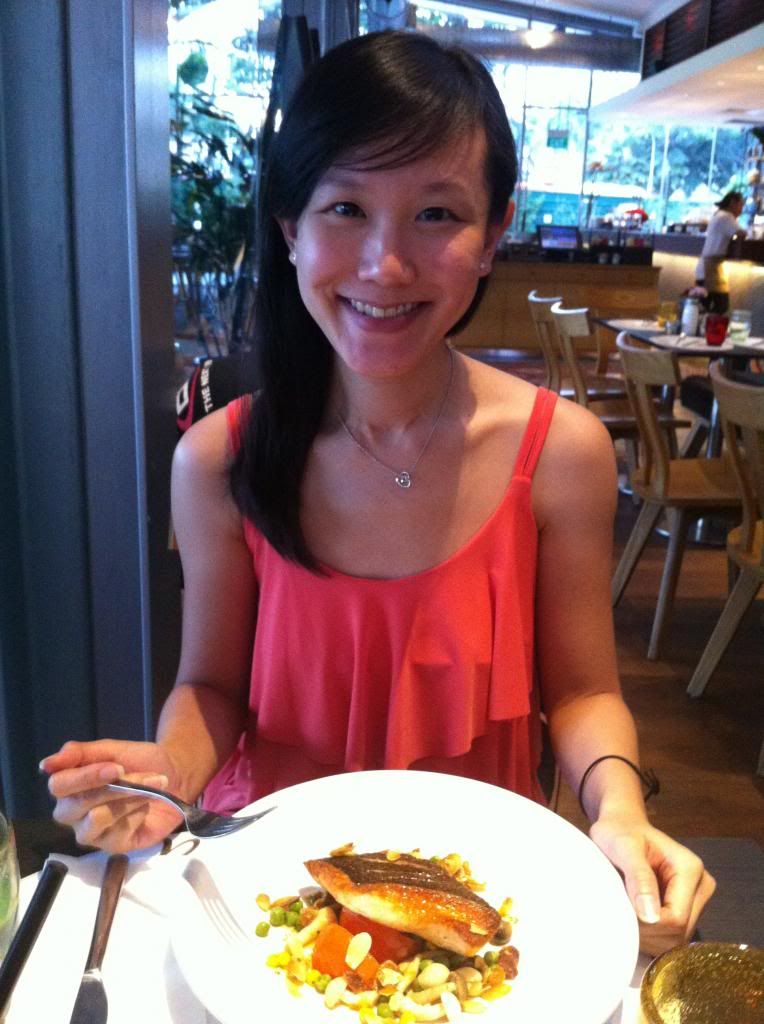 Must take photos with our food! (ˆ_ˆ)v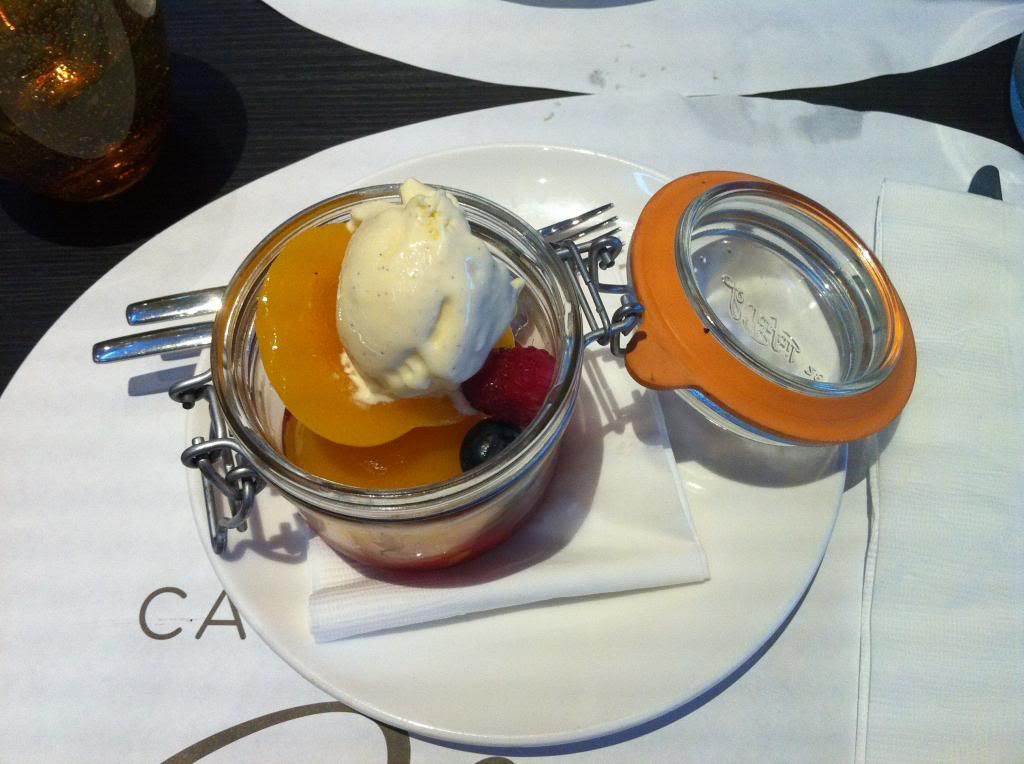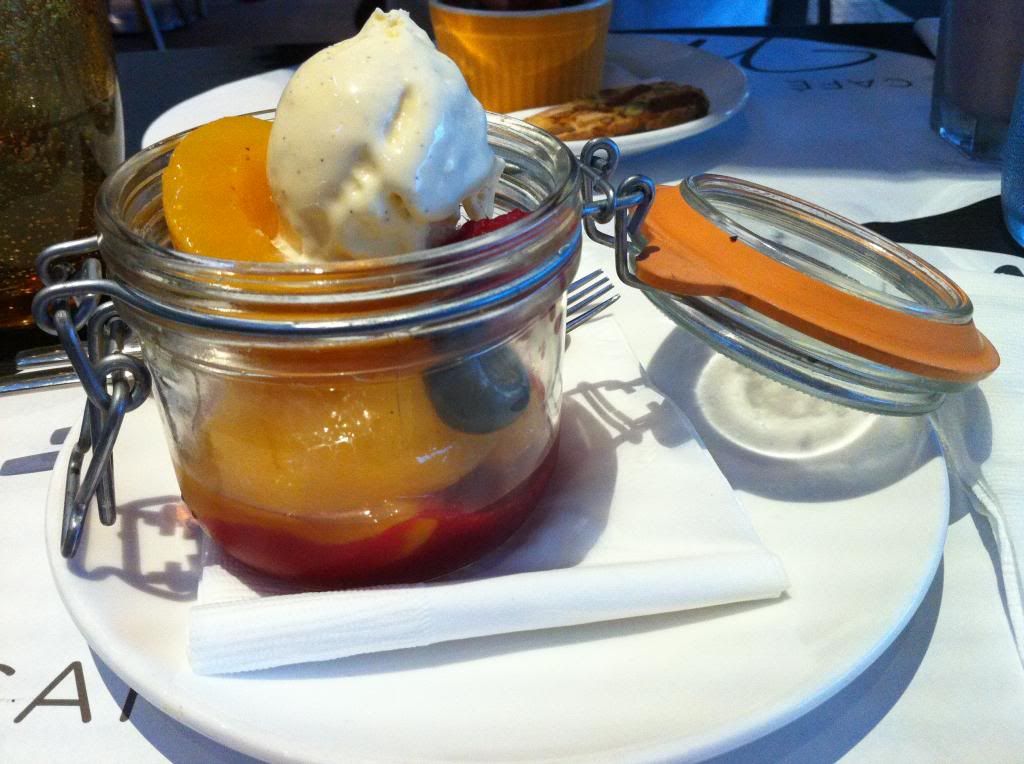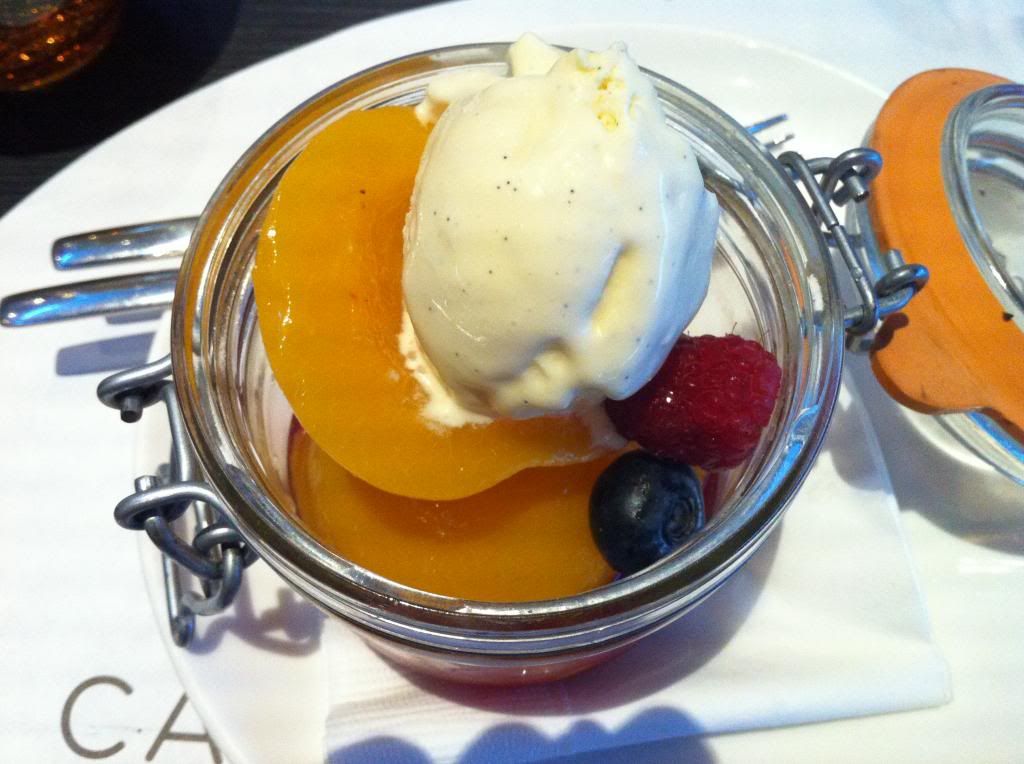 YAY! Dessert time!!
My Peach Melba.
Yes, it has the name of Cafe Melba so I guess it is their own creation.
The best dish of the whole course set is the dessert!
It has 1 whole peach, halved into 2, blackcurrant, raspberry & strawberry, all my fav fruits!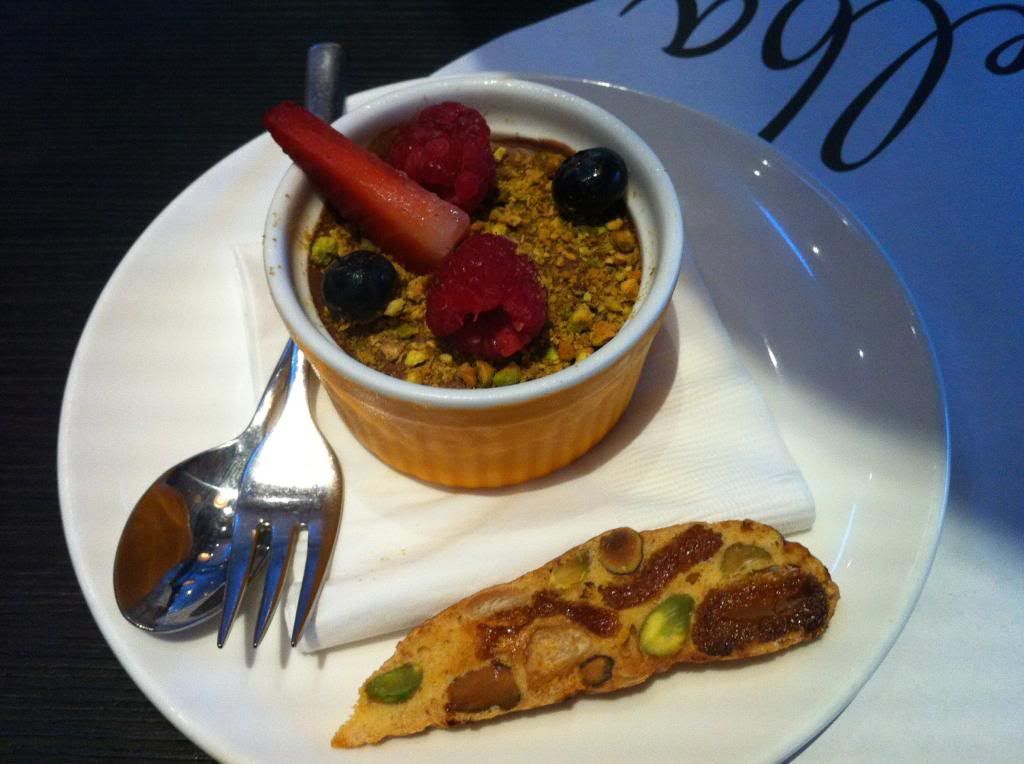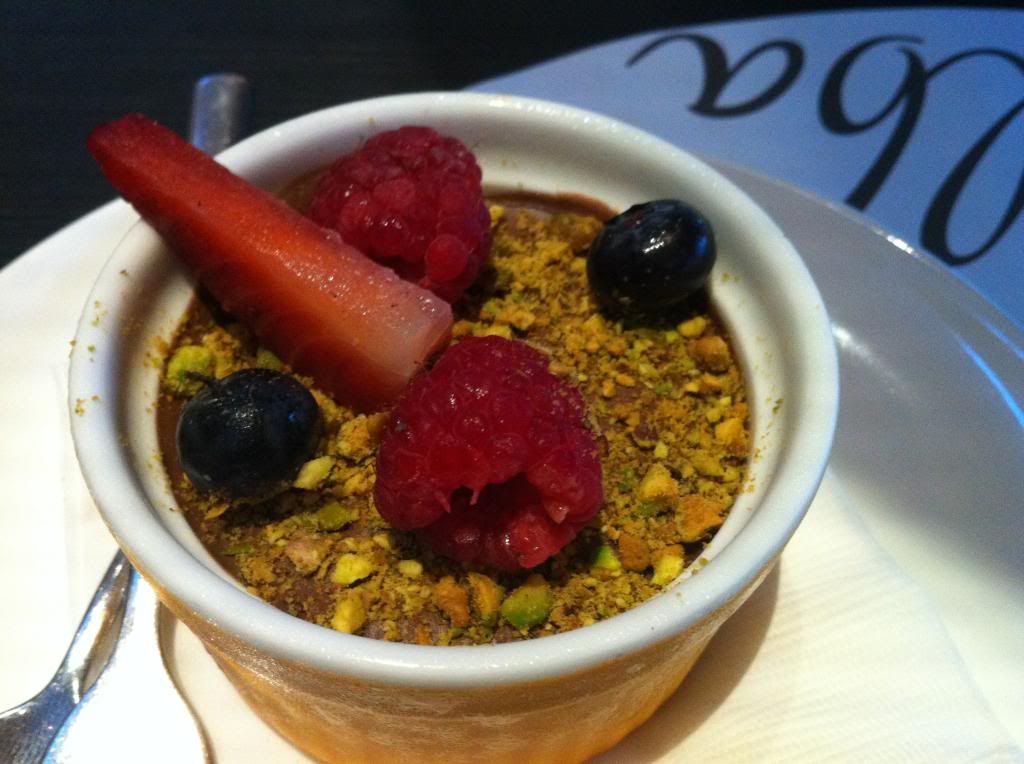 His Chocolate Mousse.
A bit sweet but the fruits offset the strong taste.
See you until the next post!