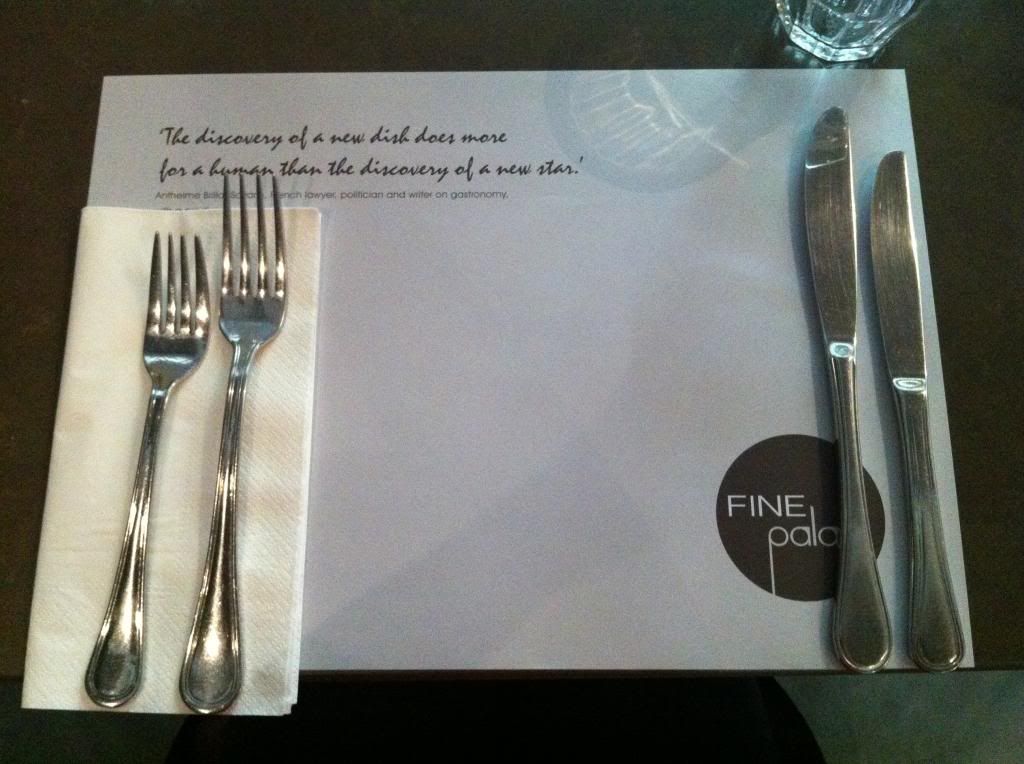 The 2nd & final stop for Restaurant Week SG: Fine Palatte Cafe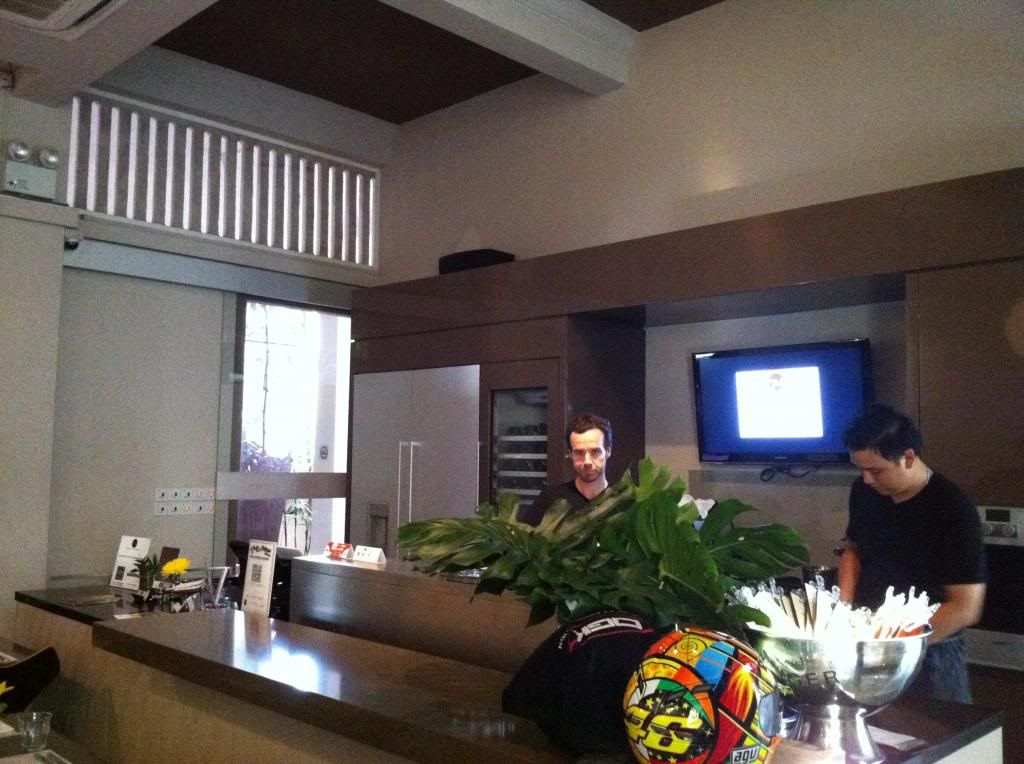 It was slightly before 6pm and the restaurant was literally empty when we arrived.
It felt as like we had booked the whole place to ourselves for a lil' romantic dinner.
Teehee! *grin*
Oh dear, you can see in the above photo, the angmoh waiter made a face...
Oops...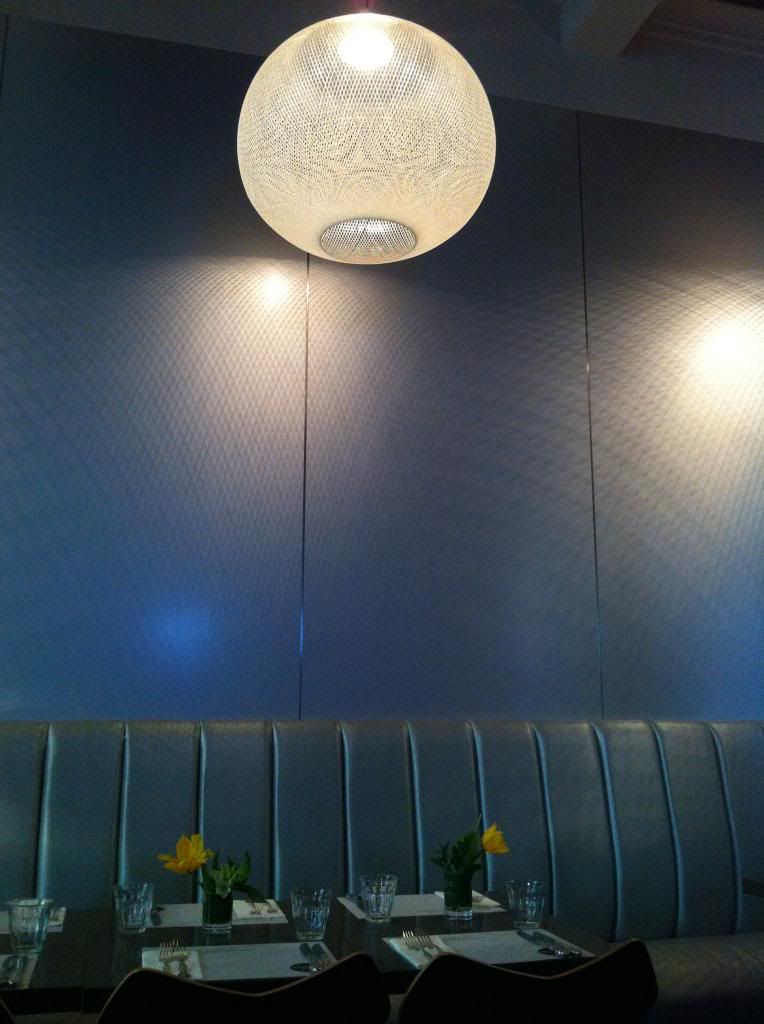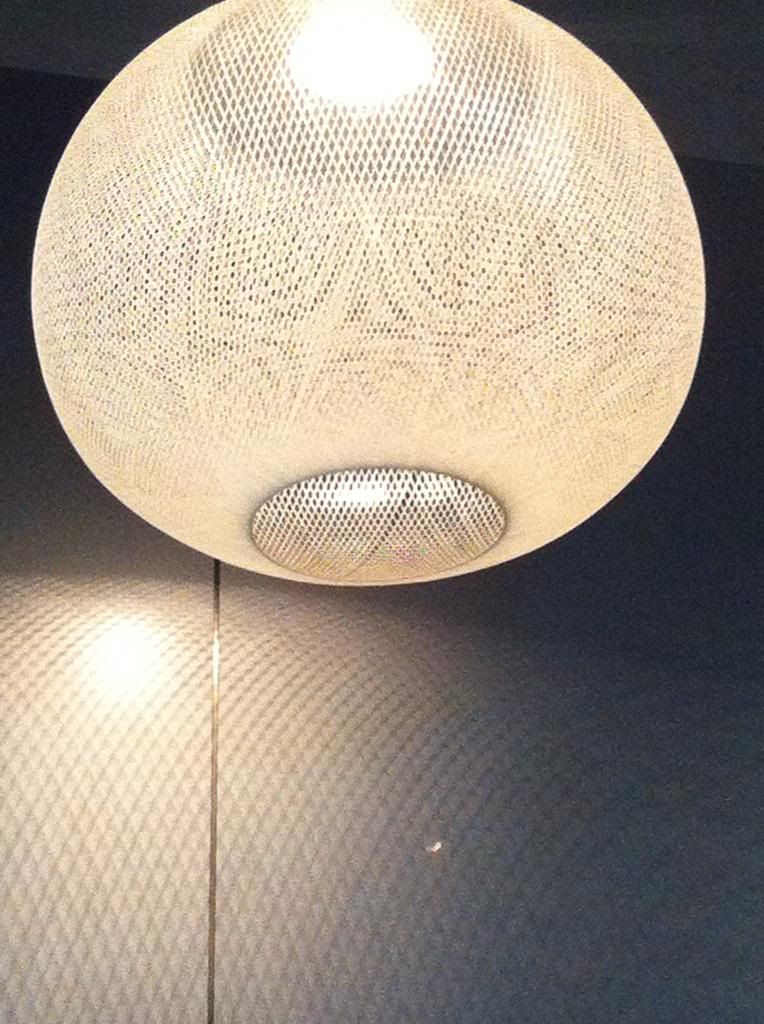 They had lovely hanging lamps which gave out a dim light, hence the romantic ambience.
Woohoo!
Time for food porn!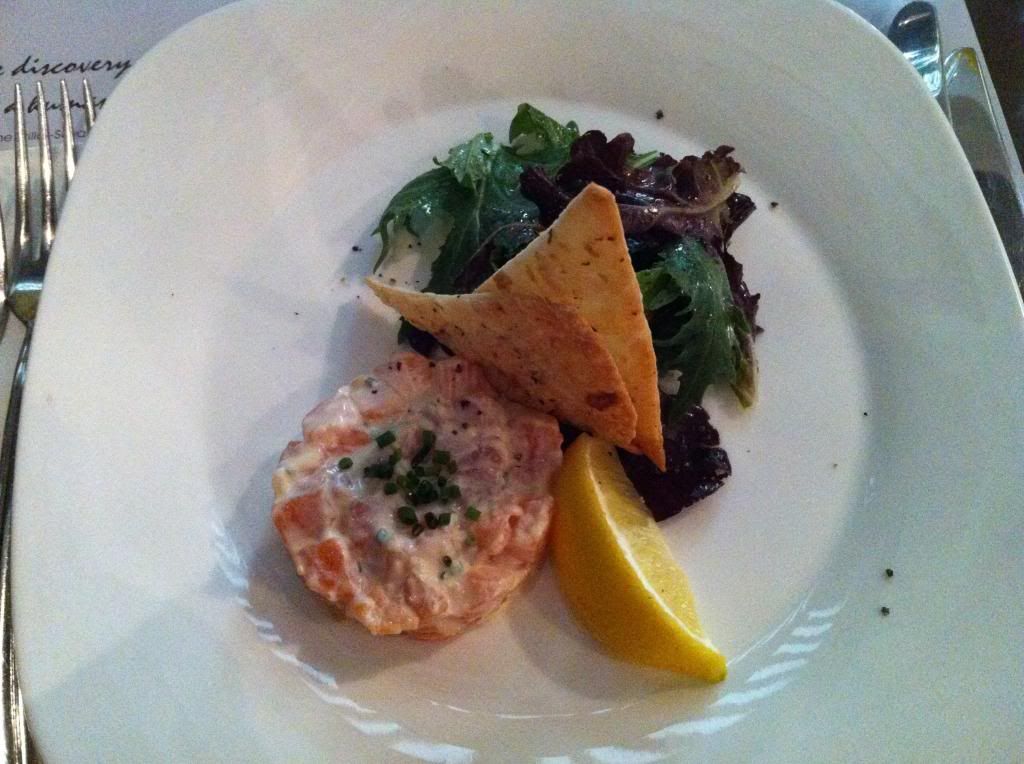 Appetizer: Salmon tartar: Fresh Salmon, Shallot, Chives, Lemon wedge served with crispy lavosh
Do not be fooled by my seemingly clever know-it-all on the dishes.
I always try to take snaps of what we are eating so that I won't forget the names of the dishes when it comes to blogging.. Lol!
This is a MUST-TRY! I love how well the salmon mixes with the tartar.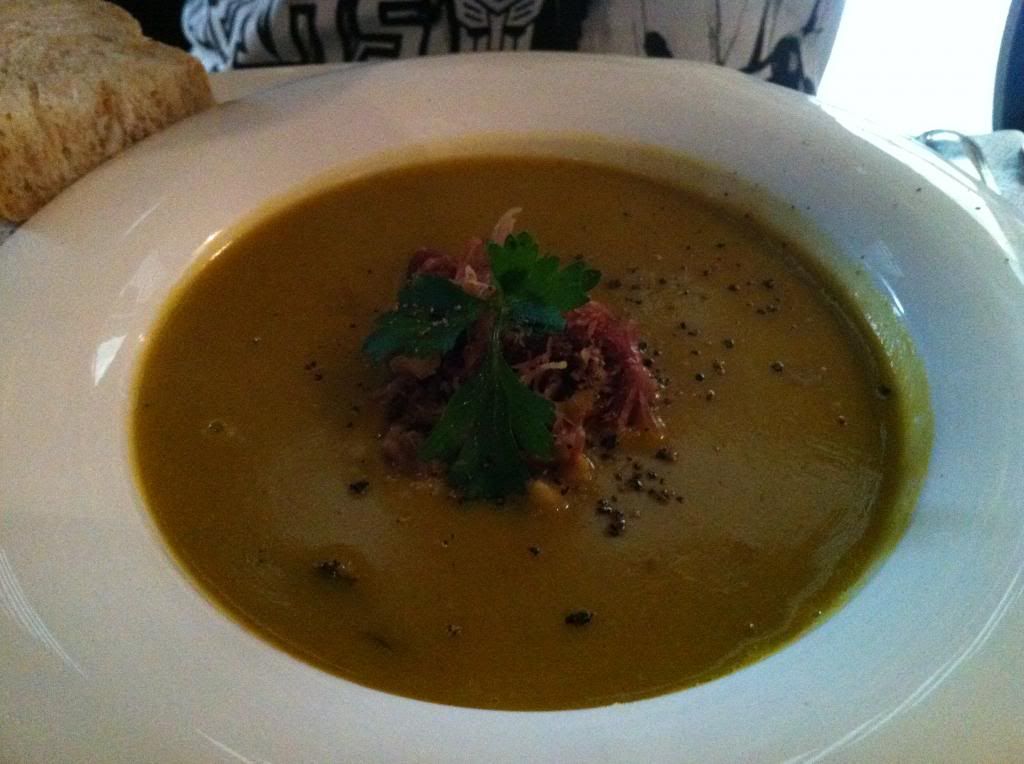 Pea & ham soup.
Yes, this is definitely too much PEA in the soup...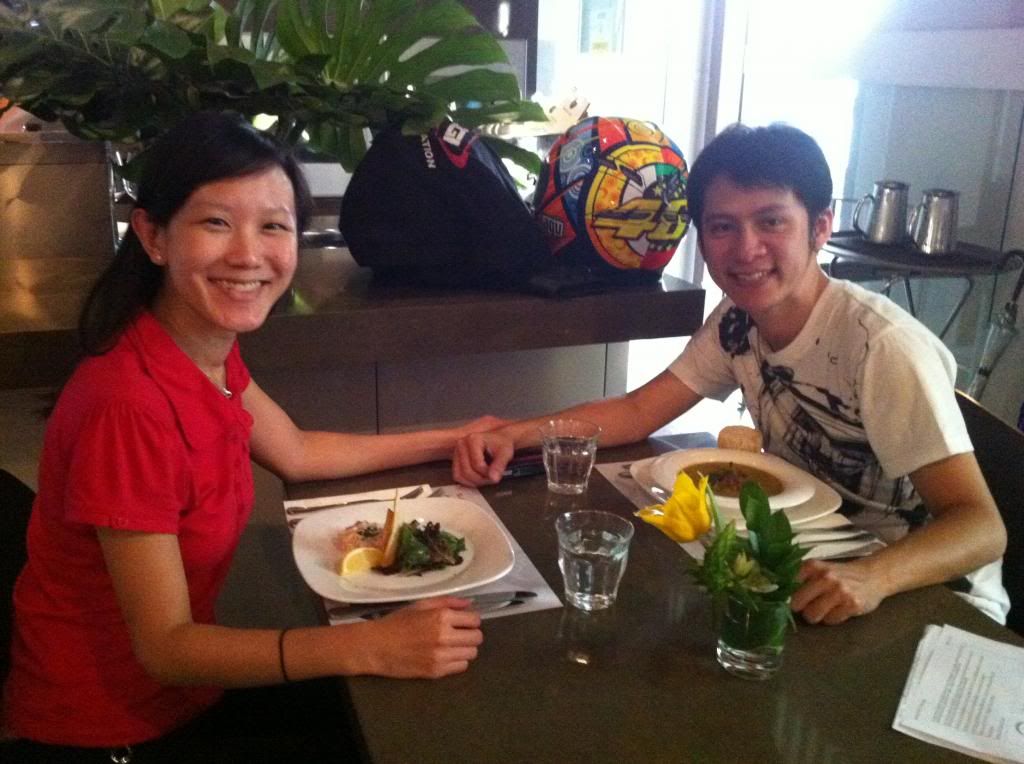 The angmoh waiter from the photo kindly offered to take a photo of us.
The staff were so attentive towards us during serving.
The enthusiastic waiter always asked if we wanted seasoning in our dishes after serving us the dishes each time.
It might be due to us being the only customers in the restaurant but I certainly hope that they'll maintain this awesome attitude especially during peak hours.
However, I doubt so as from my observation, it can only seat 20 inside and 15-30 outside.
I guess there are 2 outside seating areas, one in front and one behind.
Main course: Sesame crusted red snapper.
It is very clever to use sesame on the crust. But it can be sometimes too much.
As I was eating, my mouth muscles became tired from the chewing.
I notice nowadays I get tired chewing thick meats..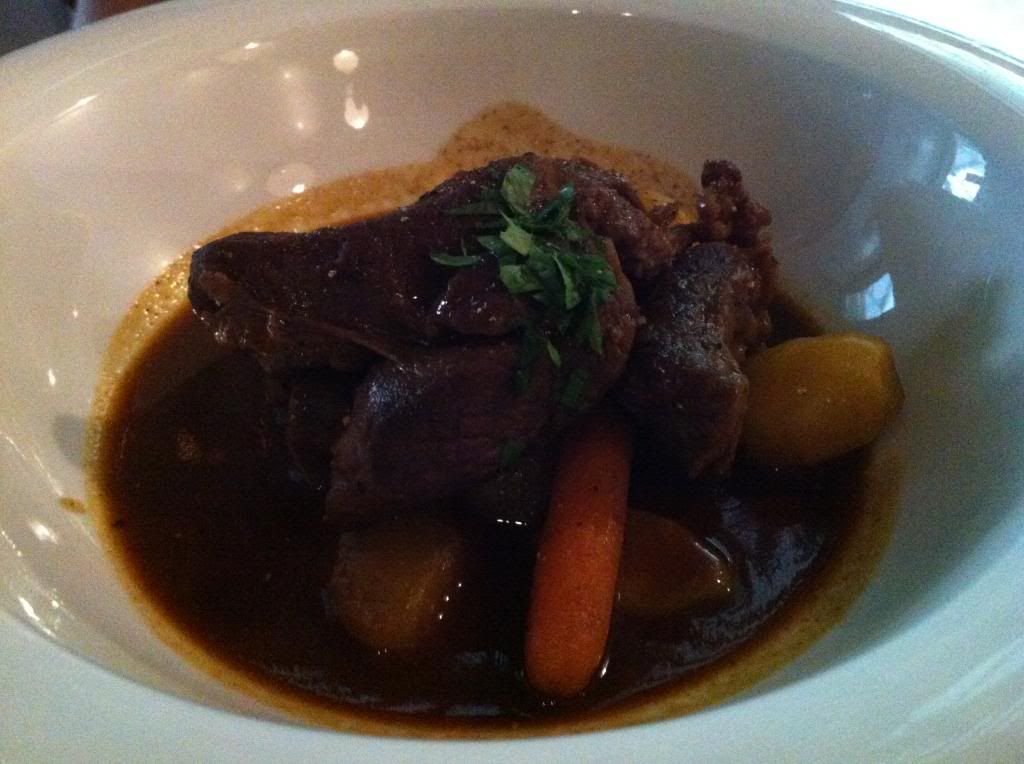 Lamb stew
The meat was tough on the teeth... Like my red snapper, the guy got tired of chewing..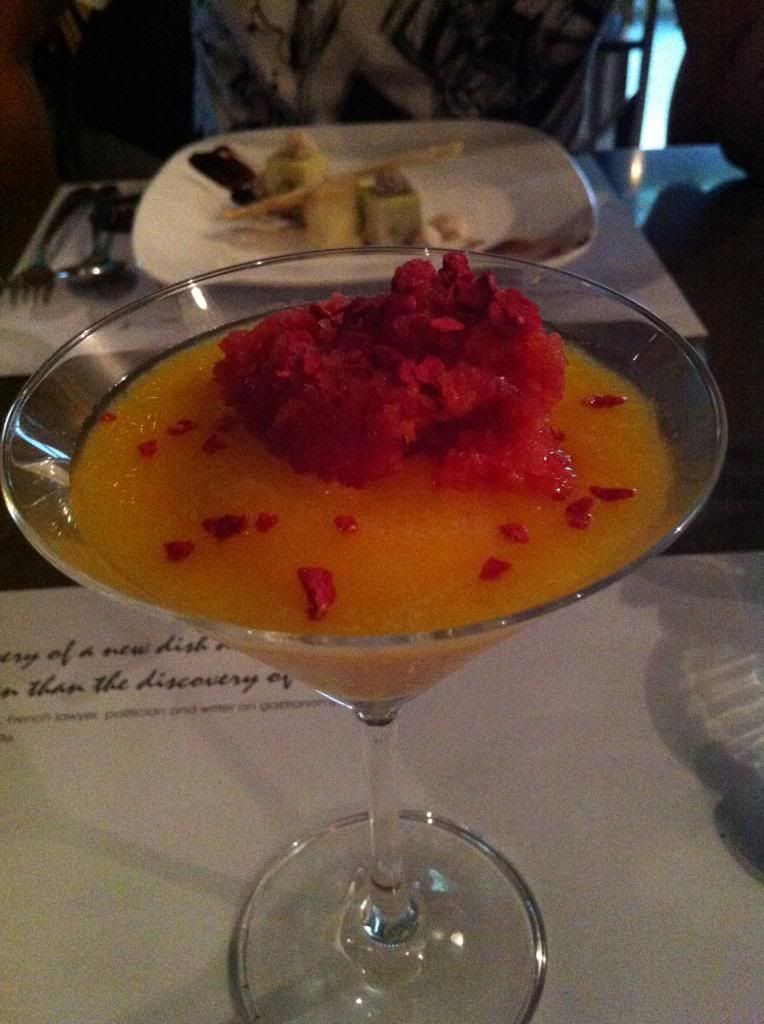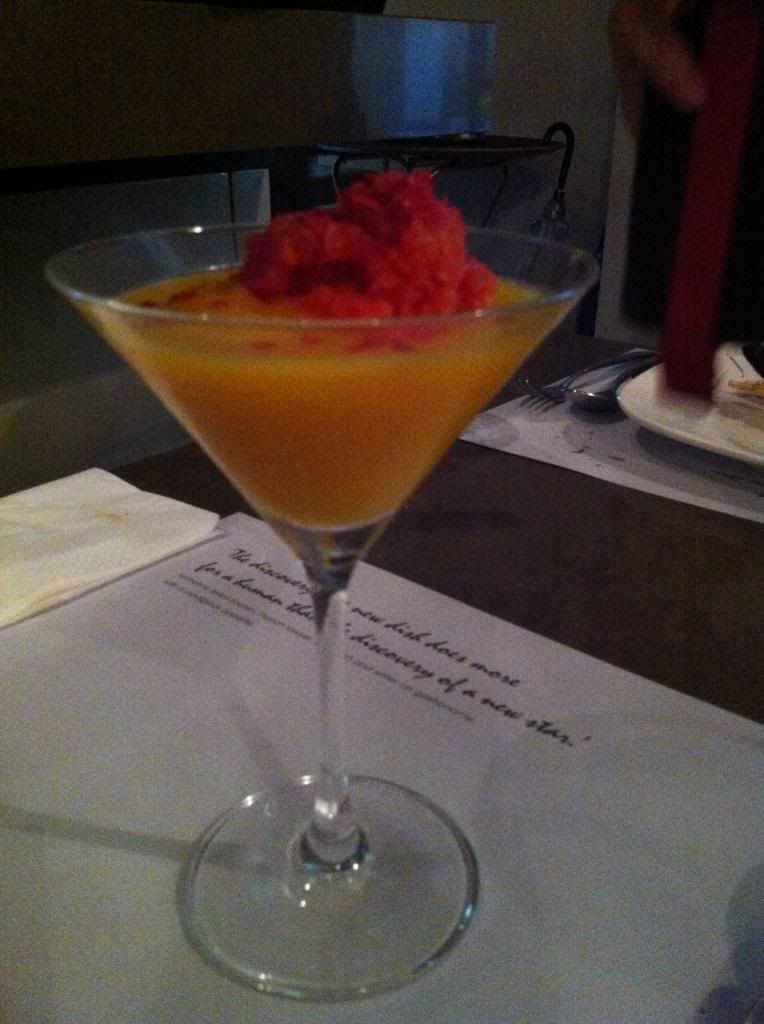 Mango soup
At 1st, I was puzzzzzzled with this name of the dessert as it had the "soup"
When my dessert came, I went "OOO"
It was very fine blended ice with mango flavor and on top, there was orange & raspberry bits.
I have a sweet tooth, especially for mango ones!
The ice melted in my mouth!
I simply finished it up!
I love it!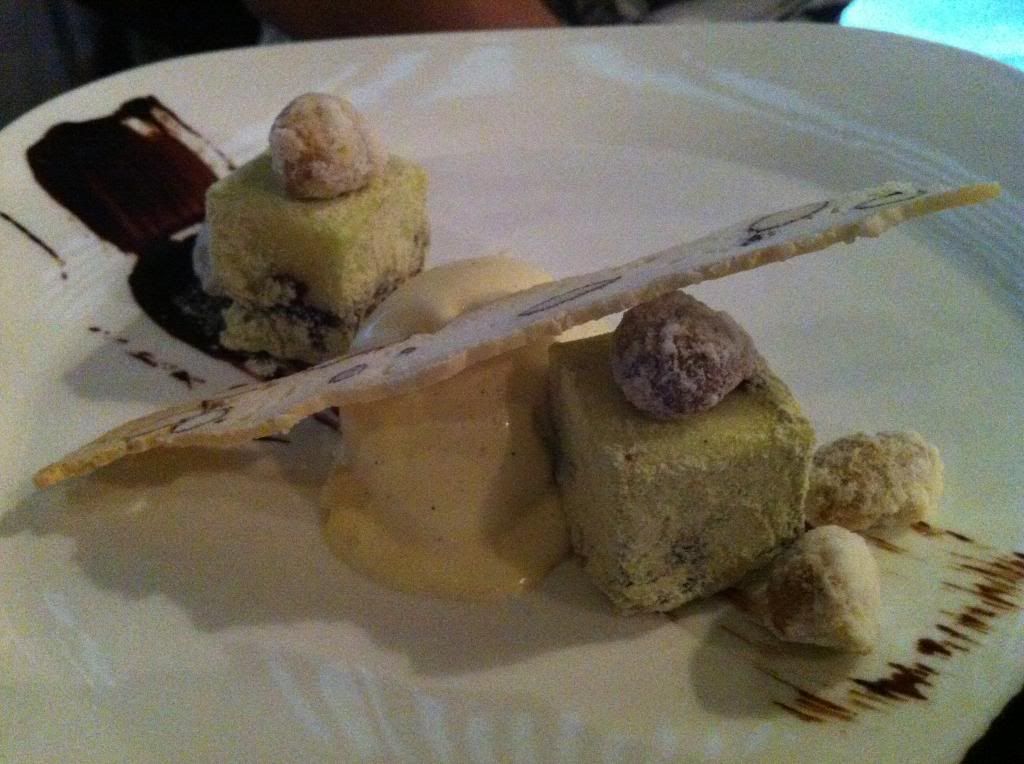 White Chocolate & Wasabi Bar
Yes, you heard it correctly.
Wasabi is included in this dessert.
The guy loves everything wasabi!
He fed me a very very tiny bit yet it burnt in my mouth!!!
Strongly recommended for WASABI lovers!