Just wanna put those weird funny photos up for entertainment!
LOL!
1st photo
Was taking a photo with my iPhone 4 and stopping to check the photo.
Bb saw this and said why not just snap continuously like multi-burst mode?
So...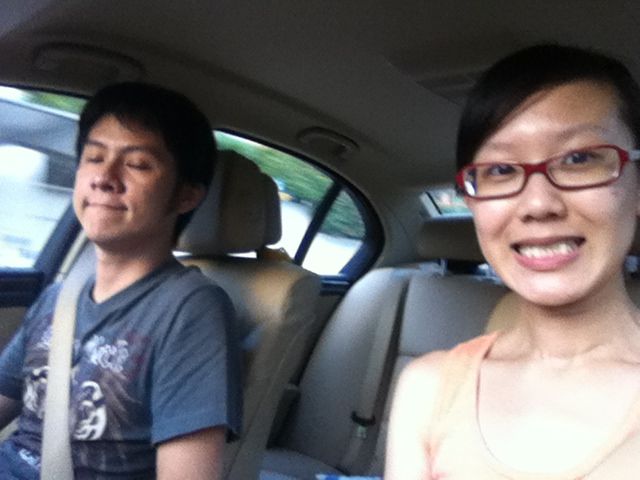 2nd photo
Hahaha!
Bb looked like he was sleeping & smiling at the same time while driving!
As for me, I don't know why I looked like "YUCKS"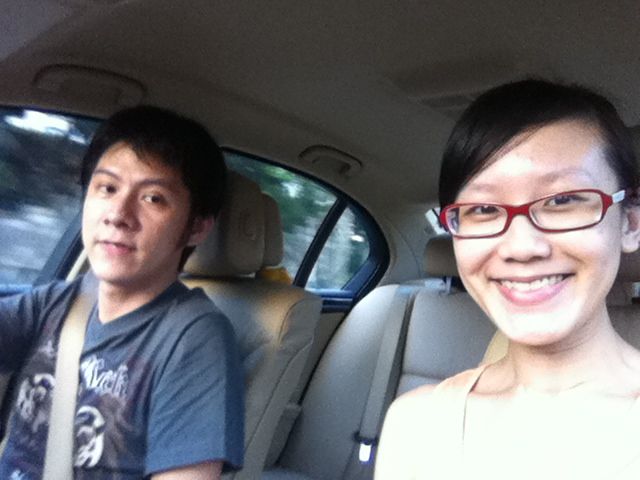 3rd and final photo!
Overexposed! ><