Los Angeles
Day One - Los Angeles (22-07-2013)
11:35:00 AM
Oh my bad! I've been MIA here for almost one month due to my USA holiday plus jetlag....
Yesyes, no excuse for me anymore!
I've been sifting through the USA photos (there must be more than 4000)
Psst... I still feel it is not enough photos.. ;P
And it is so hard to choose to put up here on the blog.
Let's start from when we arrived in Los Angeles in the afternoon.
Excited but my body was tired due to the time difference of 15 hours behind..
And I did not get enough sleep on the plane.
I must say that at that time, I was wishing for my bed back home where I can sleep cosily...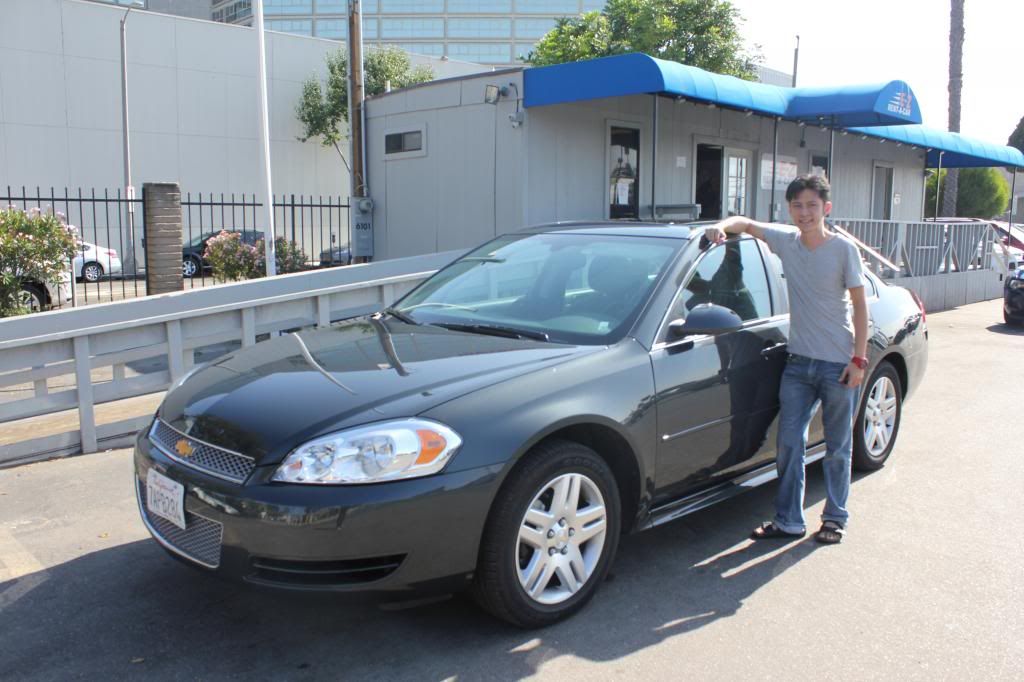 Our rental car for the next 12 days!
LAX is very huge so rental car companies tend to be stationed far away from the airport.
Some well-known companies even provide their own shuttle cars for their customers' convenience.
But ours are much less known so what can we ask for apart from a shared shuttle bus?
I presume that our rental was much cheaper than others but we got a shock upon collecting the car.
It is a must for us foreigners to get car insurance regardless we want or not.
So, it added a whopping US$400 something to the rental bill and we ended up paying more than a thousand dollars.. :(
Already poor by now...
Oh ya, regarding how to drive around in USA, if you can afford the moolah, I advise that you rent GPS together with the car. GPS is rented out at a daily rate, depending on the company.
As for us, we went without GPS so you can imagine how terrible it was for us when we left the airport as soon as we left. The lousy map the car rental company provided us could not be much help as the roads were not very detailed!
Thanks God for a few helpful people we asked along the way and we managed to reach our hotel!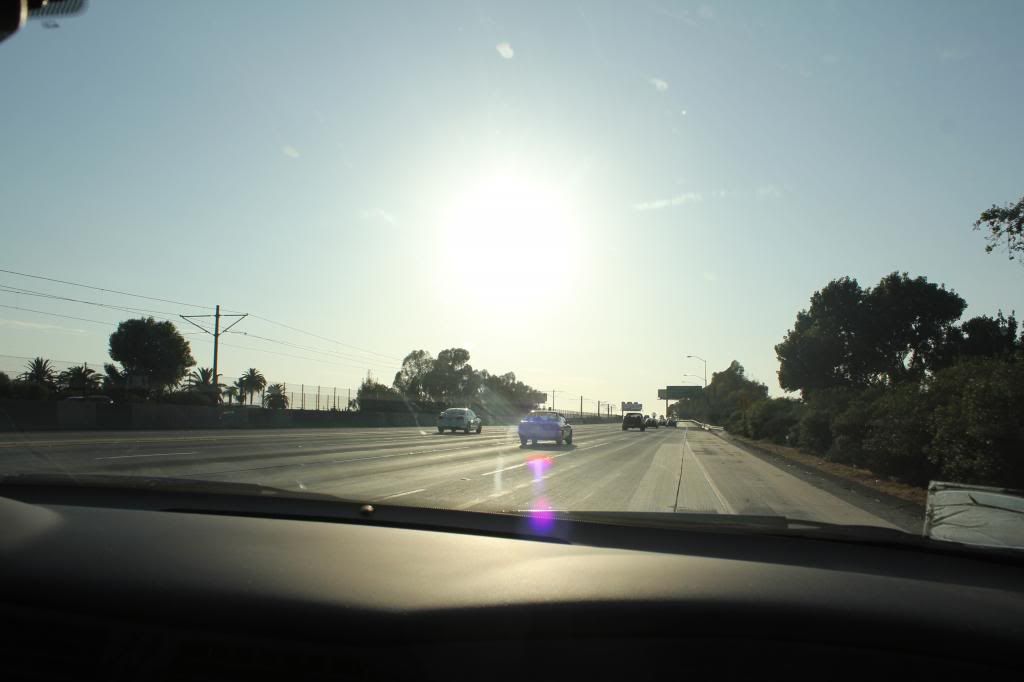 On the freeway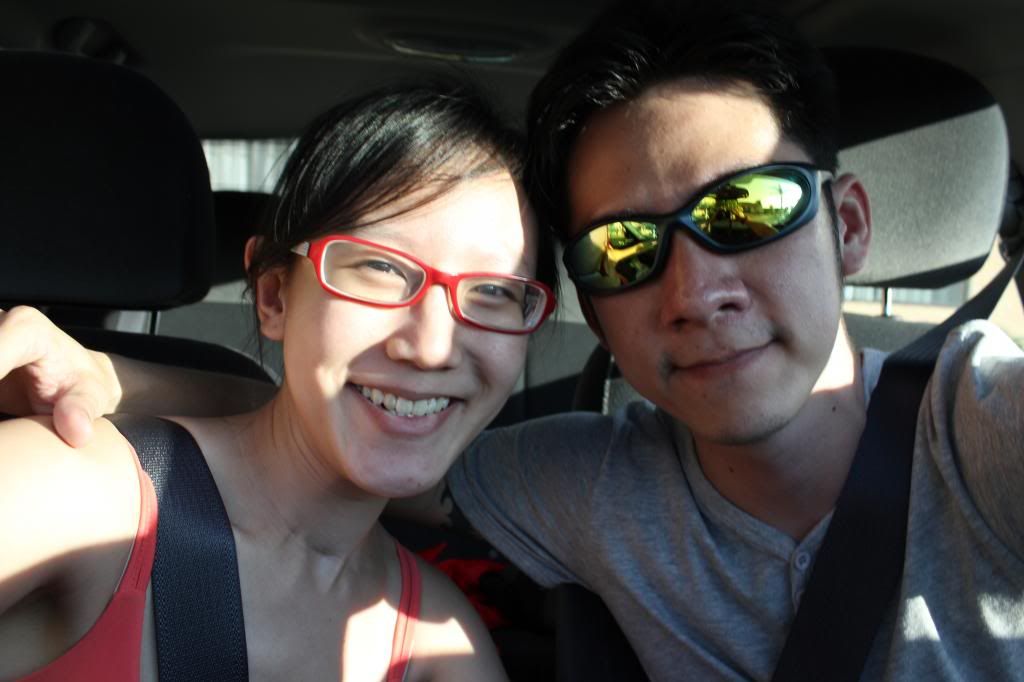 Ready to explore after we dropped off our luggage and checked in!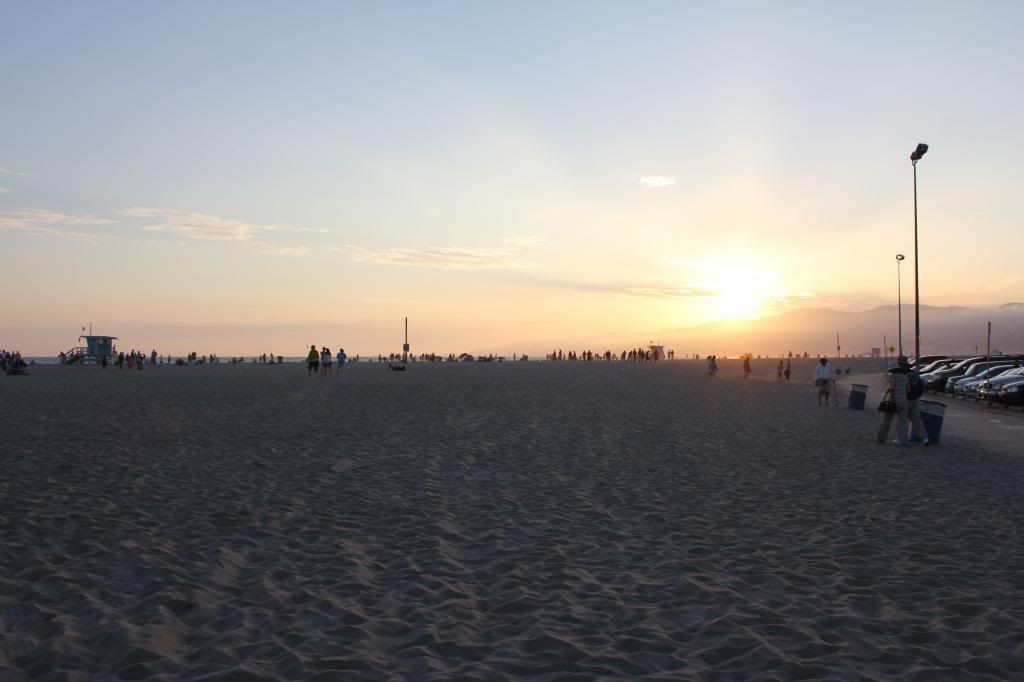 It was already late afternoon when we arrived at the hotel so we figured we got enough time for only one place. Hence we are here at Santa Monica!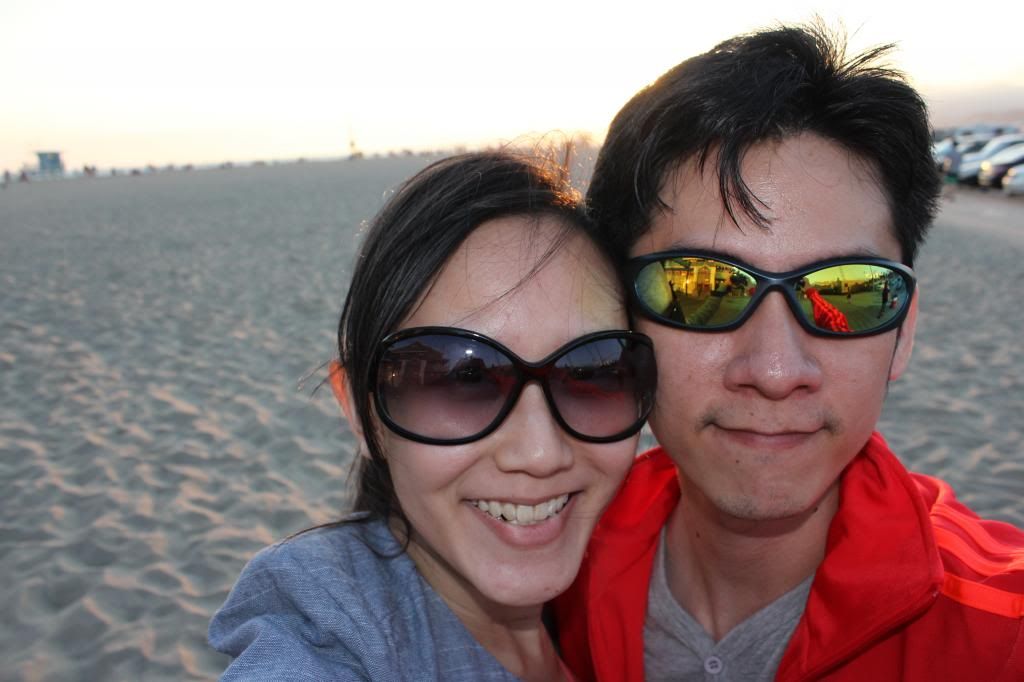 The sand is so smooth and thick!
And the sunset is so beautifullllll!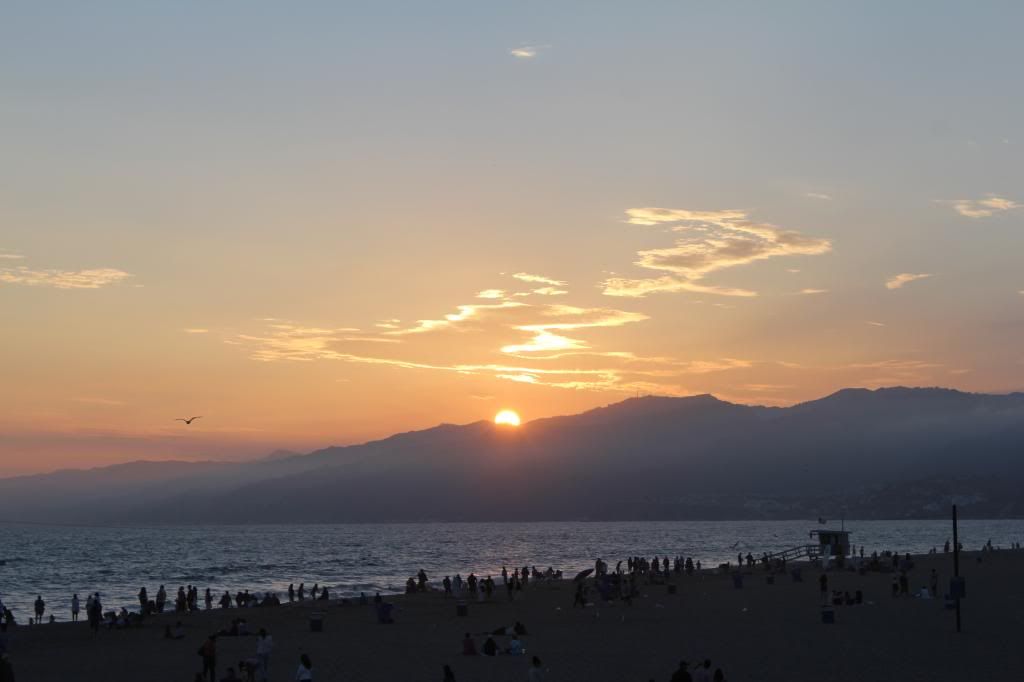 Appreciating the sunset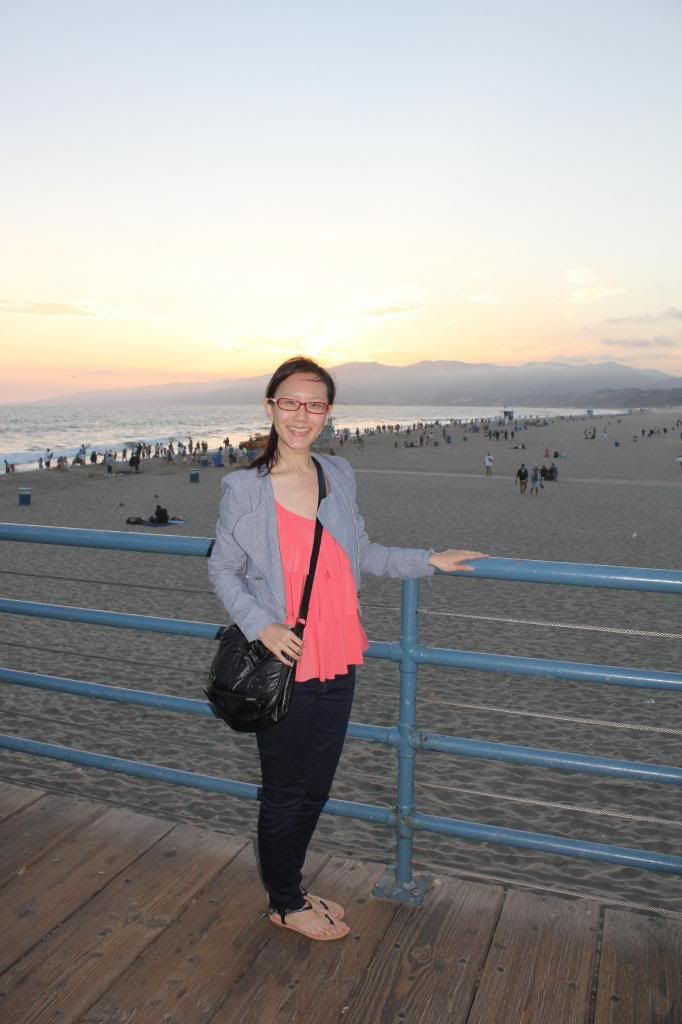 OOTD: Bonito Chico top, Her Velvet Vase jacket, Uniqlo jeans, Charles and Keith sandals & H&M bag.
Pacific Park
But we did not go on any rides. Only walked around.
YESSSSS! We are in the United States!!