Food
Wrap & Roll @ Star Vista
10:11:00 PM
The Star Vista is the latest mall operated by CapitaMalls Asia.
THE STAR VISTA is part of a 15-storey mixed development built in Vista Exchange, one-north precinct. The integrated hub will comprise a Civic and Cultural Zone anchored by a 5,000-seat Auditorium, as well as a Retail and Entertainment Zone. Strategically located next to Buona Vista MRT Interchange, THE STAR VISTA is well connected to 2 train lines and easy access to major roads and expressways. The integrated hub will serve the needs of more than 400,000 residents, students and working population in the immediate vicinity.
As an award-winning architectural landmark within the Buona Vista area, THE STAR VISTA is an urban retail sanctuary set within a uniquely integrated and natural environment. With over 100 stores that offer a plethora of specialty food & beverage outlets and a myriad of retail brands, lifestyle needs are fulfilled amidst luxuriant green spaces. THE STAR VISTA is a seamless one-stop dining, entertainment, retail and services venue for shoppers.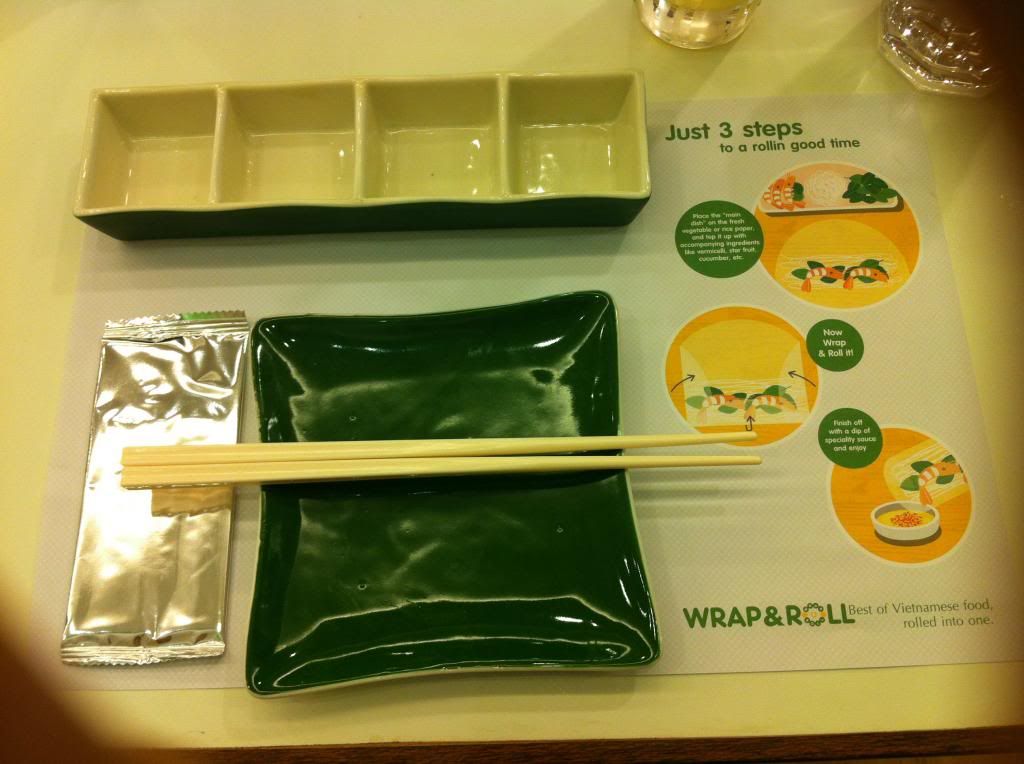 Straight from Ho Chi Minh, Wrap & Roll is a contemporary casual dining restaurant bringing you an exciting variety of classic Vietnamese dishes. Established in 2006, Wrap & Roll has now 10 outlets and counting in Vietnam and Australia. Our popularity has been further affirmed by numerous awards like "Top 100 Vietnamese Restaurant 2012 in Vietnam" by Delicious Magazine and "Best Vietnamese restaurant chain 2010" by Vietnam Tourism Board.
Forgot what drink...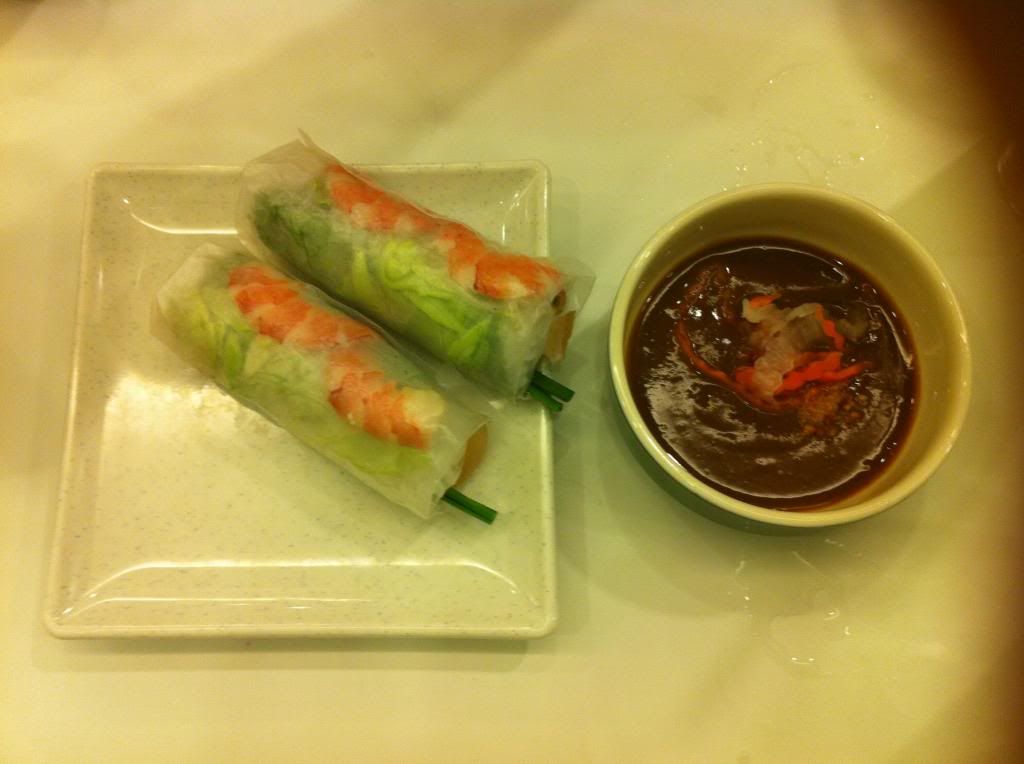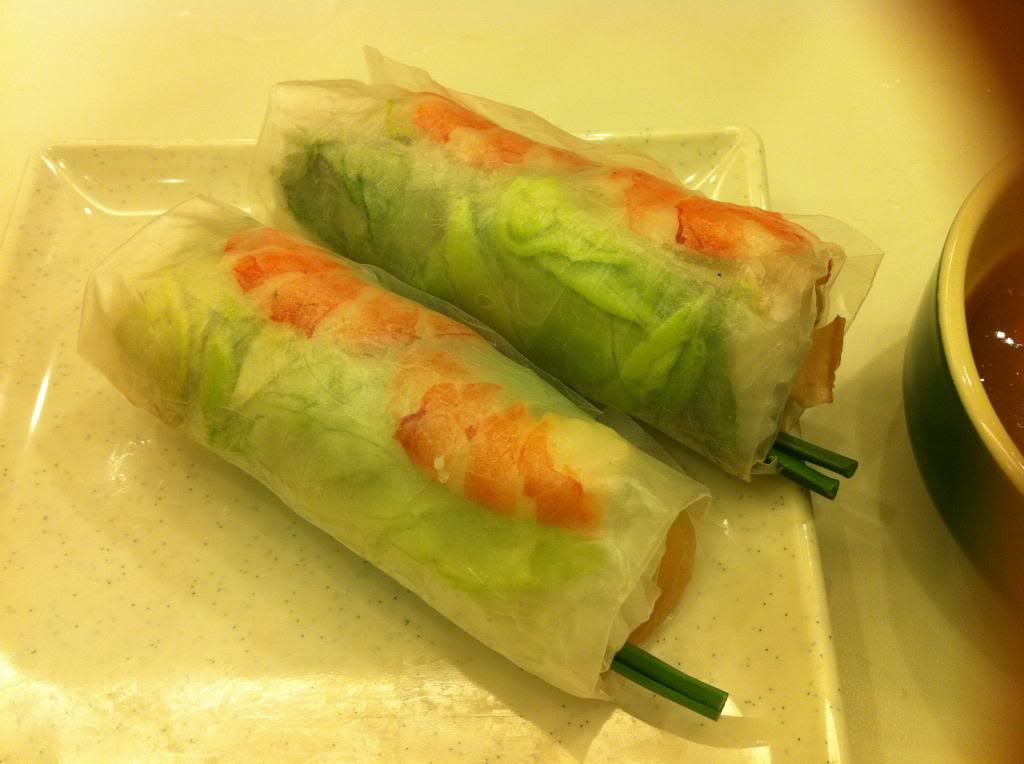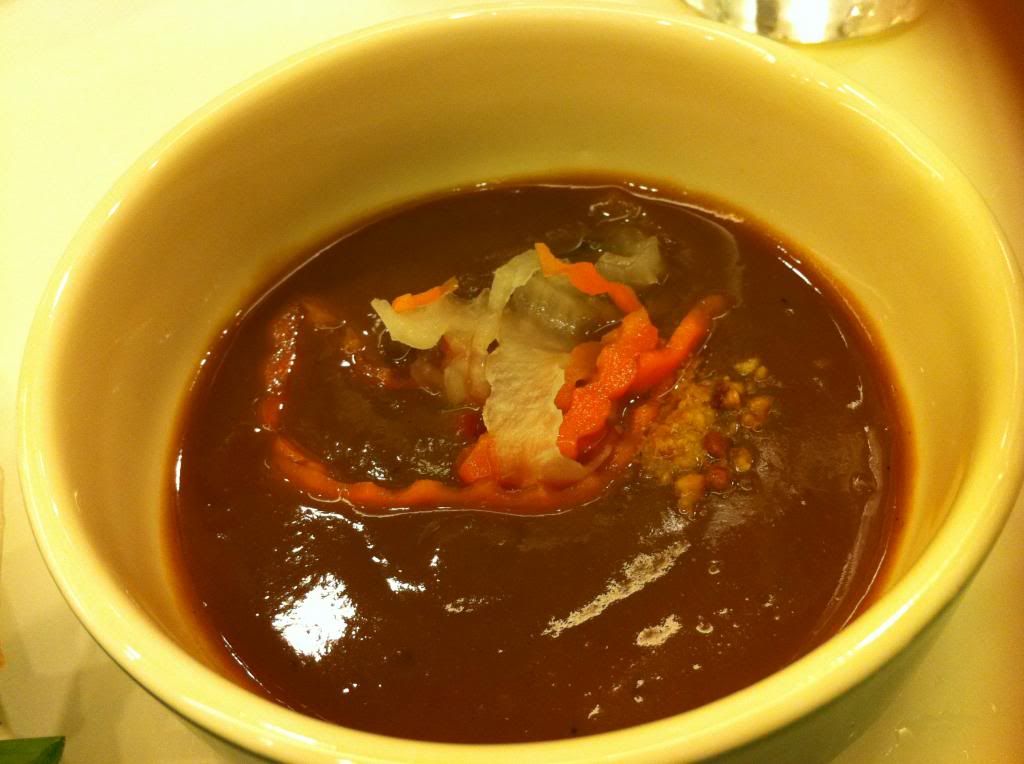 Fresh Spring Rolls with Prawn & Pork
The filling is white noodles which seems to be the Vietnamese specialty. When I bite into the roll, the wrap skin is chewy like when you try to bite into a pizza with cheese!
Overall, I recommend this dish.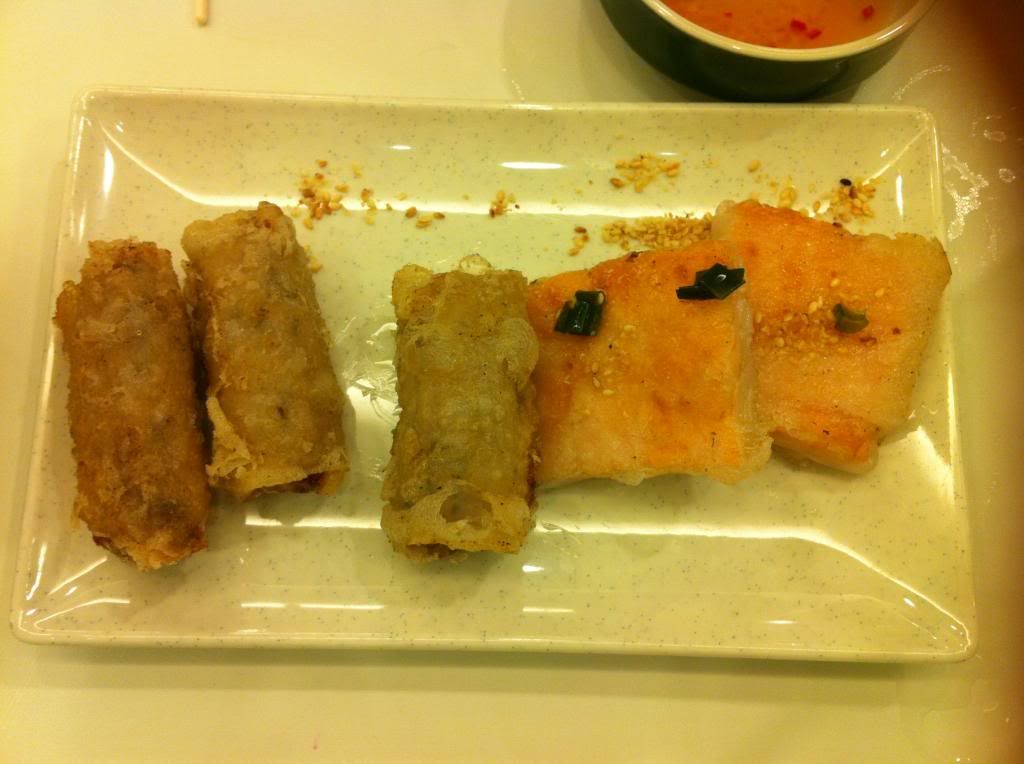 Taste of Sài Gòn: Crispy Prawn Pancakes and Traditional Deep Fried Spring Rolls
Overall, the dining experience was so-so but it was their first branch here and the staff were not co-ordinated
in the operations. One staff took our orders then we waited about 30 minutes and noticed others who came after us already got served their dishes. So, we checked again with another staff, only to find out that our order was not taken in properly...
><