Food
S-One Expo
9:45:00 PM
S-One Expo was held at Keppel Bay from Nov 2012 to Dec 2012.
Apparently, S is for Stuttgart in Germany.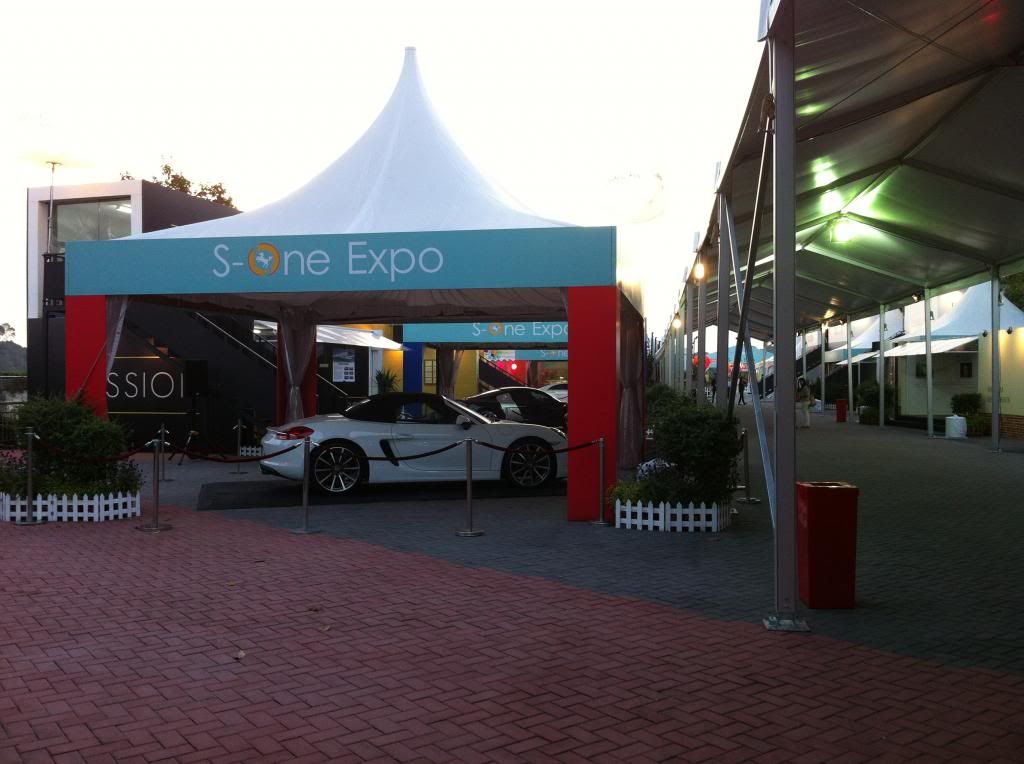 Entrance to the expo.
Awww, we saw a huge yacht parked by the sea. It was there for a private event.
And there was a long row of sport cars (I guess the brands are from Germany)
One of the brands is Porsche!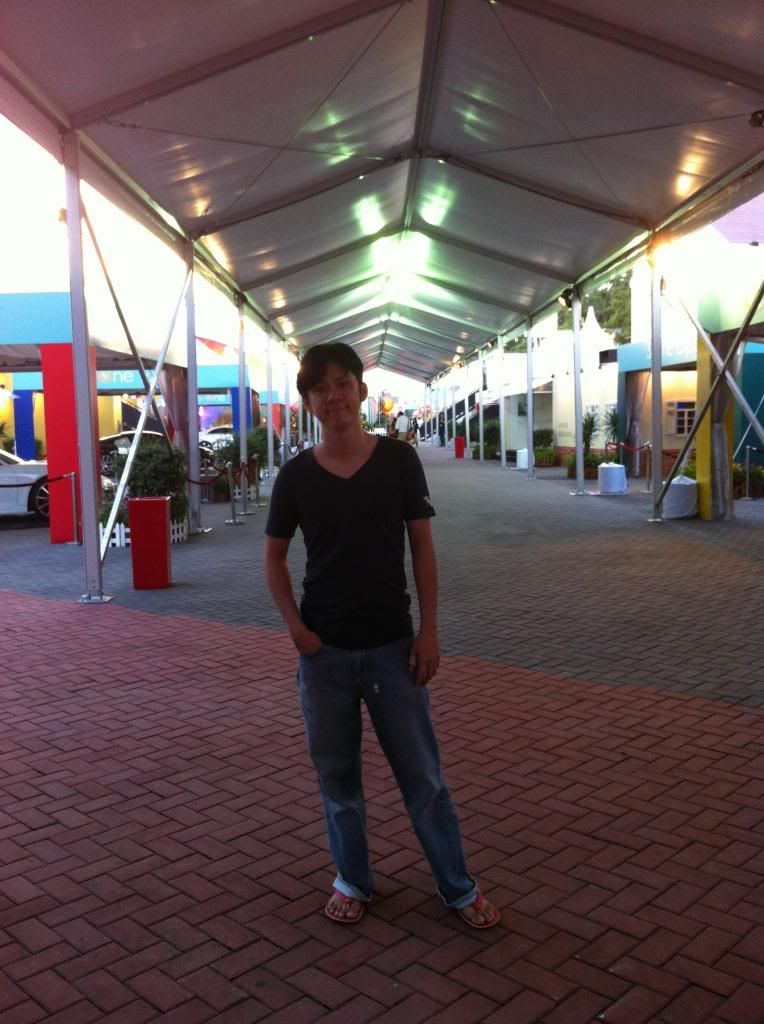 OTD : Hard Rock Cafe Paris shirt, Giordano cardigan which I've worn to death, Uniqlo jeans, Rubi sneakers, Longchamp bag
Awesome sight when we entered the expo!
Like Orchard Road which the sign states so!
Bb with the toy soldiers!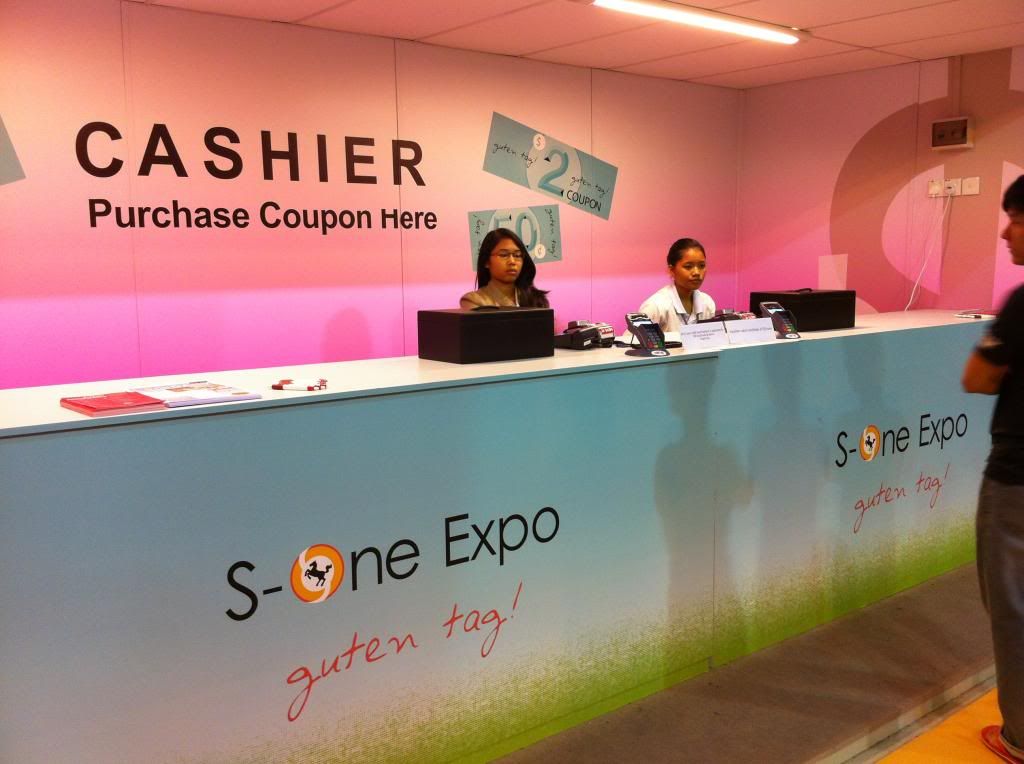 The counter where we have to buy cash coupons which we can use to purchase from the stalls.
One of the specialty stores which sells German products but at expensive prices!
The stilt-walkers!
The beautiful Christmas ambience!
Vegetable and Fruit market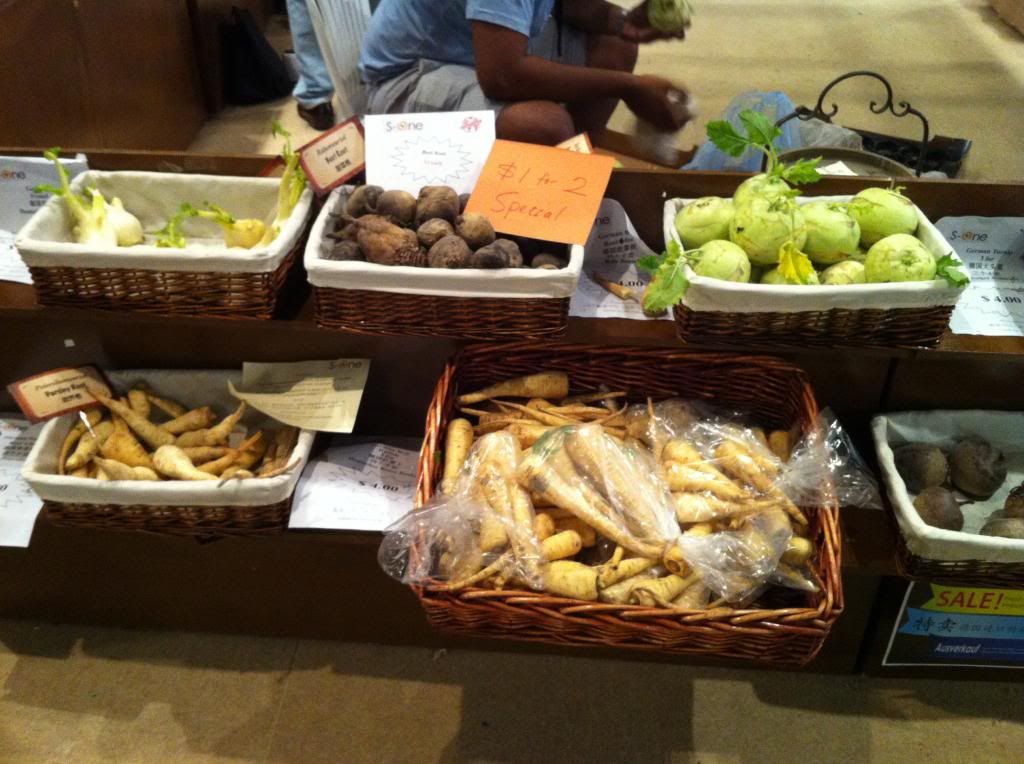 The fruits and vegetables are very fresh and organic!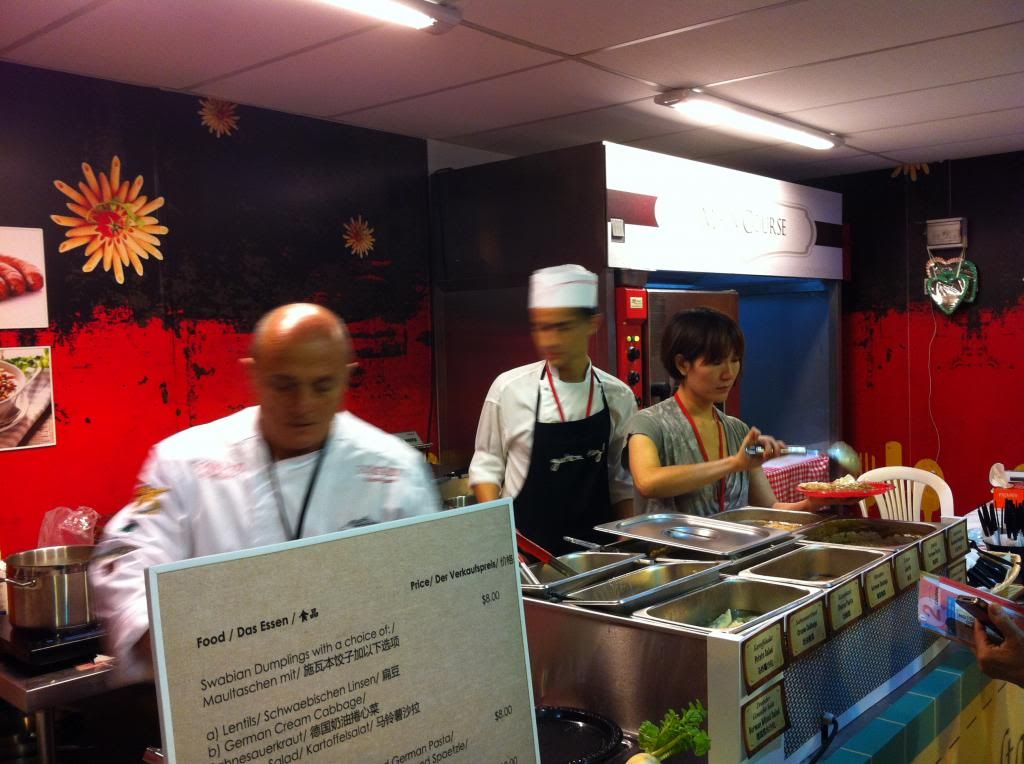 One of the various stalls we ordered from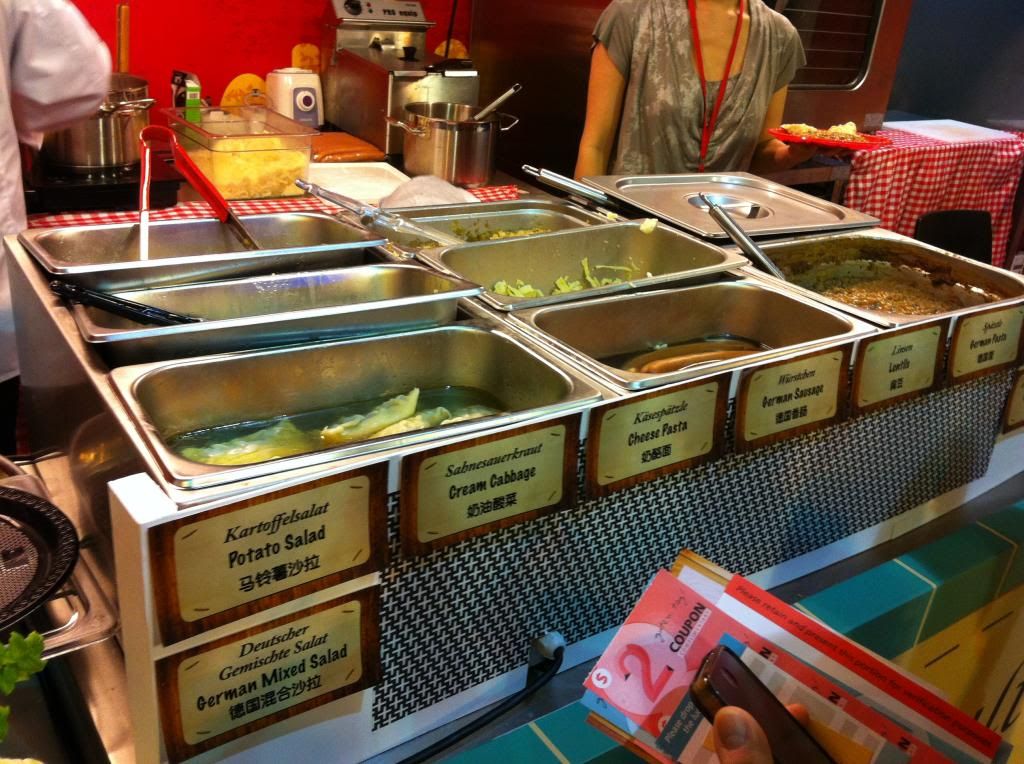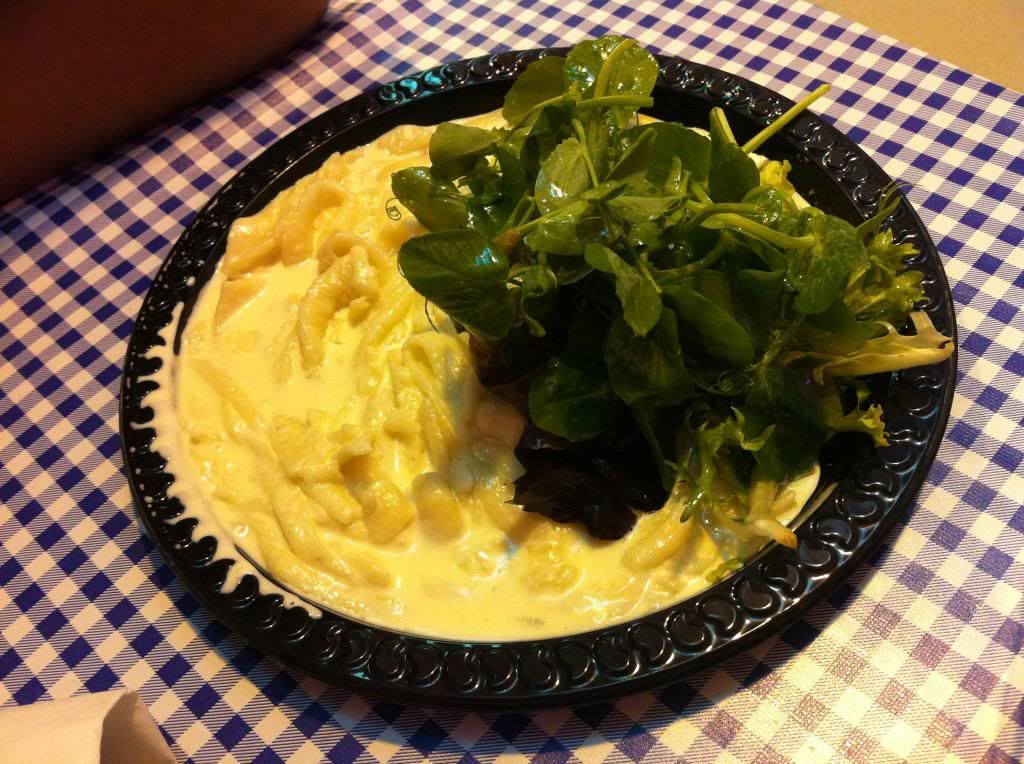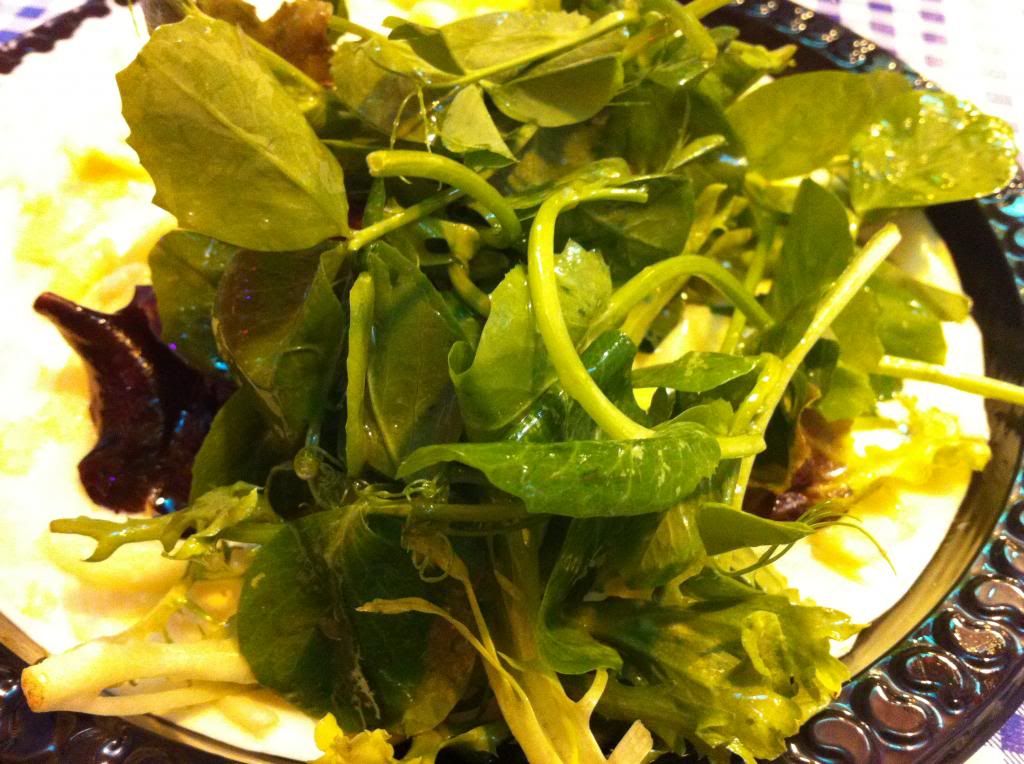 Swabian Lentils with Sausage and German pasta
I realised the sauce for the pasta was so cheesy for my liking. I don't eat dishes which have so much diary (read cheese or milk) bcos I am quite lactose intolerant...
So, I took small slow bites of the dish. Thanks god that I shared it with Bb otherwise sure die..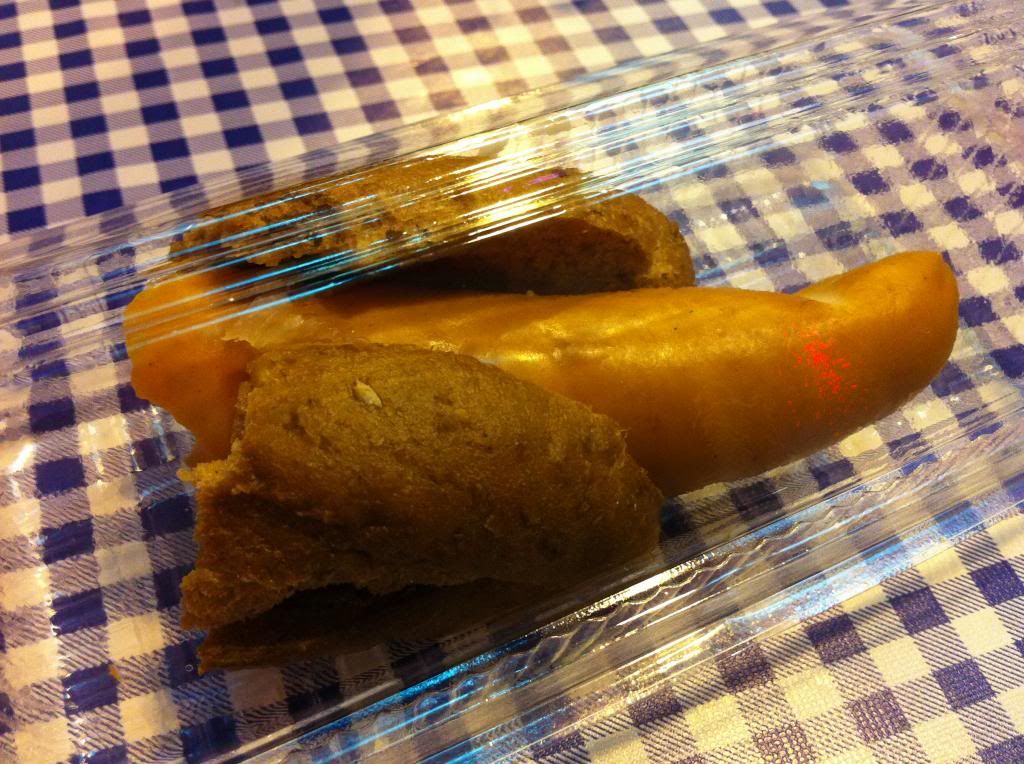 Germany is known for its variety of sausages!
They had a promotion for those who registered at the expo.
Just register then get a free hot dog or beer.
Worth bcos the price is SGD10.00!
Blackforest cake but it is quite different from our local version!

Quite strong for our taste and I can taste a bit rum and the fruit used is sour...
I can only say this sucks...
Hard to chew and no taste at all!