Excerpted from the official website:
Enter the Cloud Forest, a mysterious world veiled in mist; entirely different from the Flower Dome. A 35-metre tall mountain covered in lush vegetation shrouding the world's tallest indoor waterfall showcases plant life from tropical highlands up to 2,000-metres above sea level.

Ascend to the mountaintop in comfort by lift before descending via two walkways in the clouds for an aerial view of the canopy and mountainside below. Learn about unique biodiversity and geology of cloud forests and the environmental threats they face within the nine unique zones in this cool-moist Conservatory.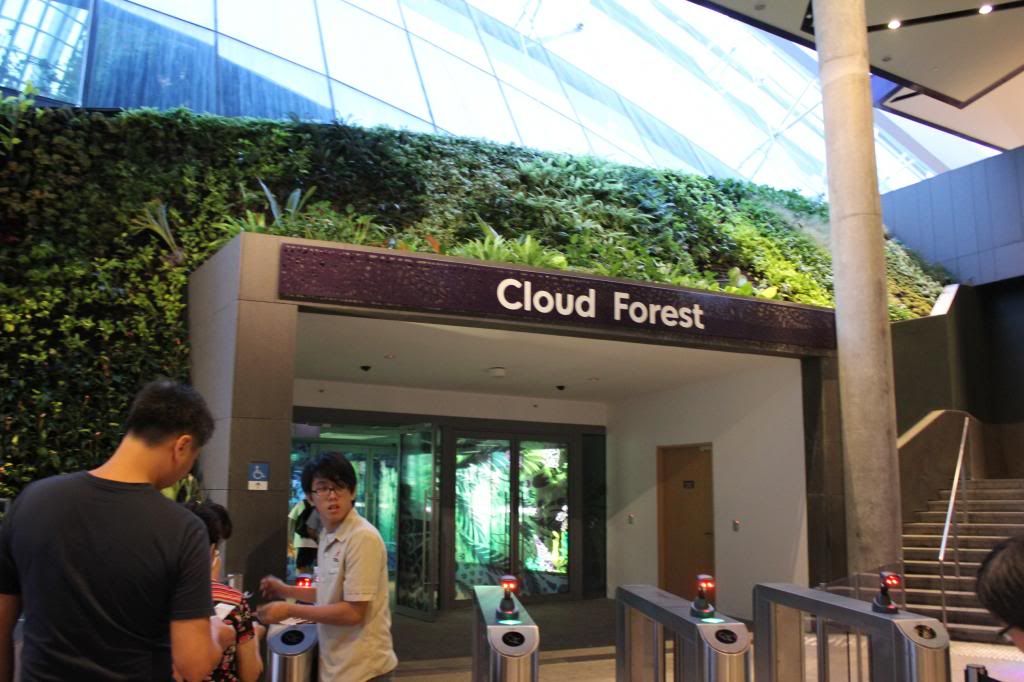 Entrance to Cloud Forest
The breath-taking beautiful cold waterfall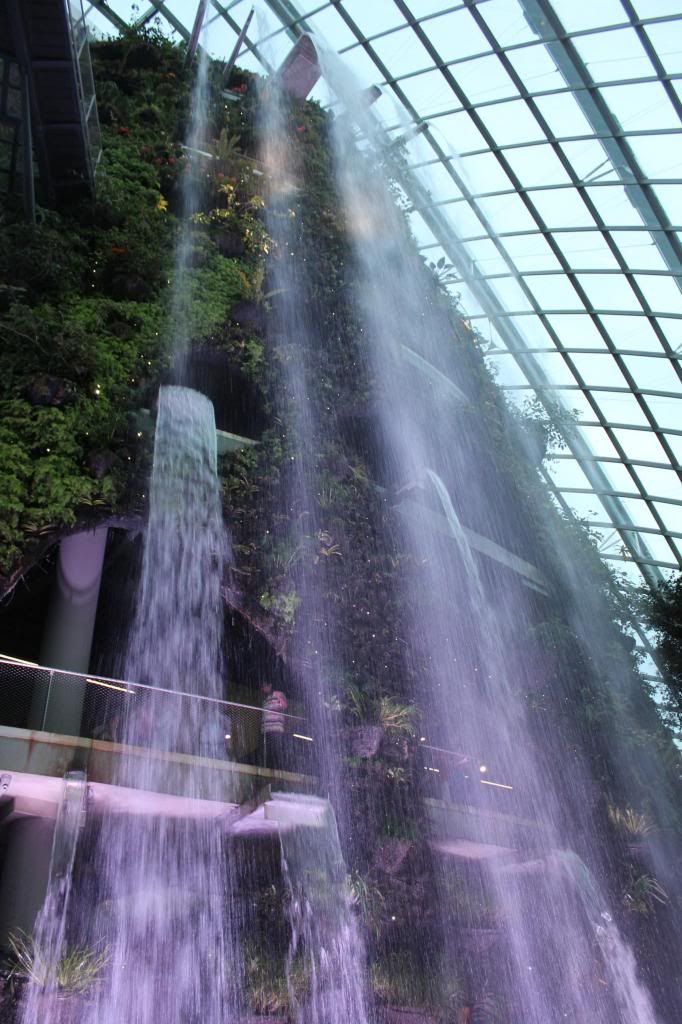 The purple lighting matches the waterfall well!
The heart-shaped walkway
Behind the waterfall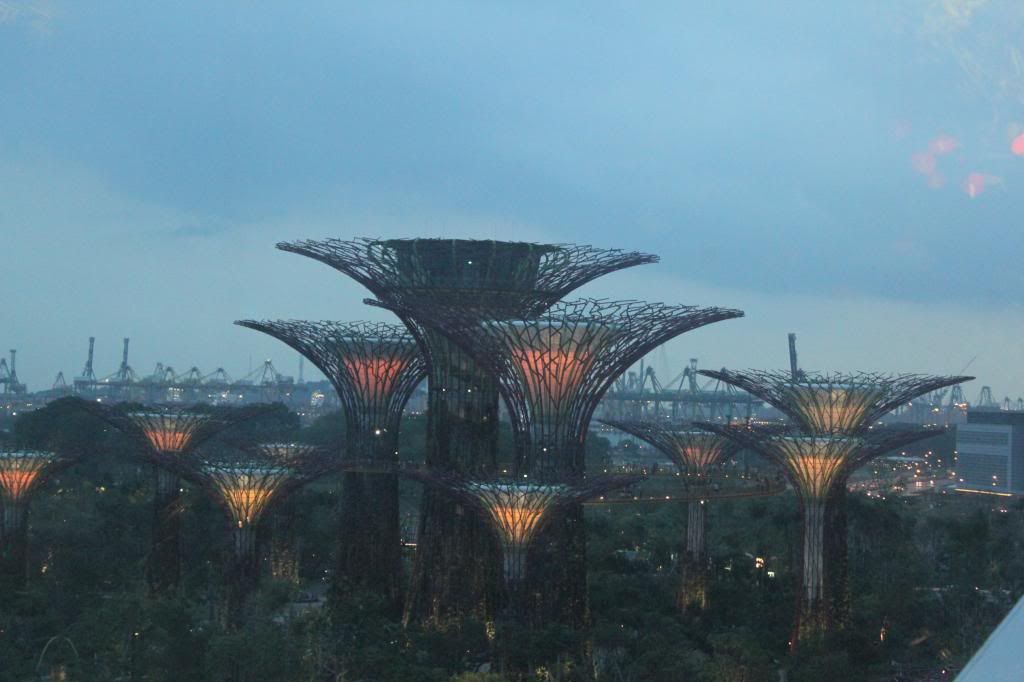 Beckoning to us in the so-blue evening sky
Candid shot of me
Looking down can be scary....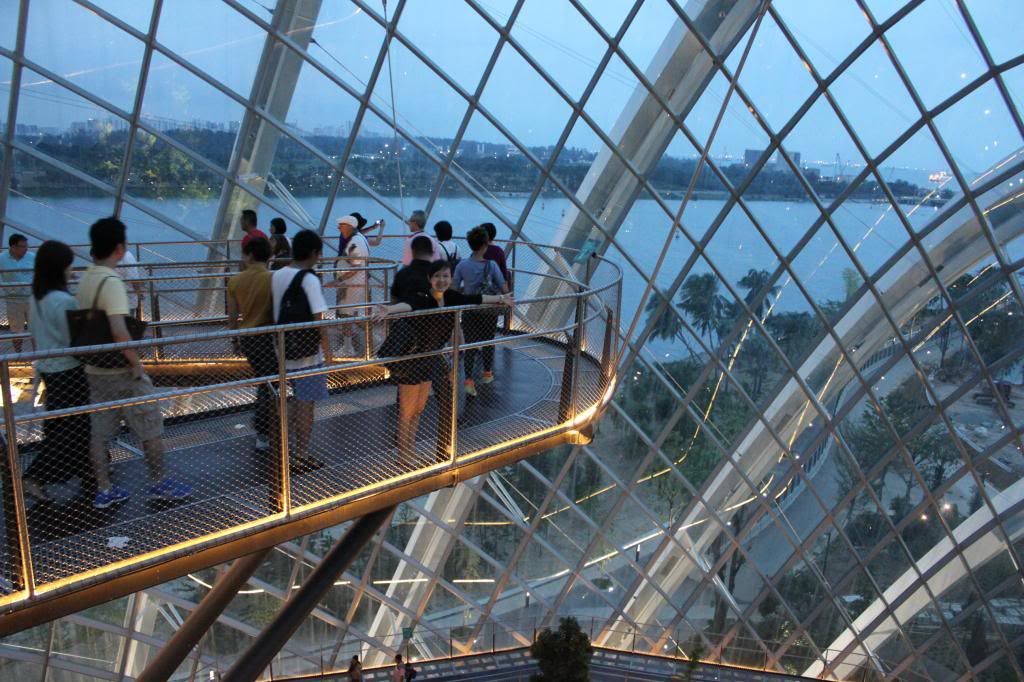 Welcoming you with big arms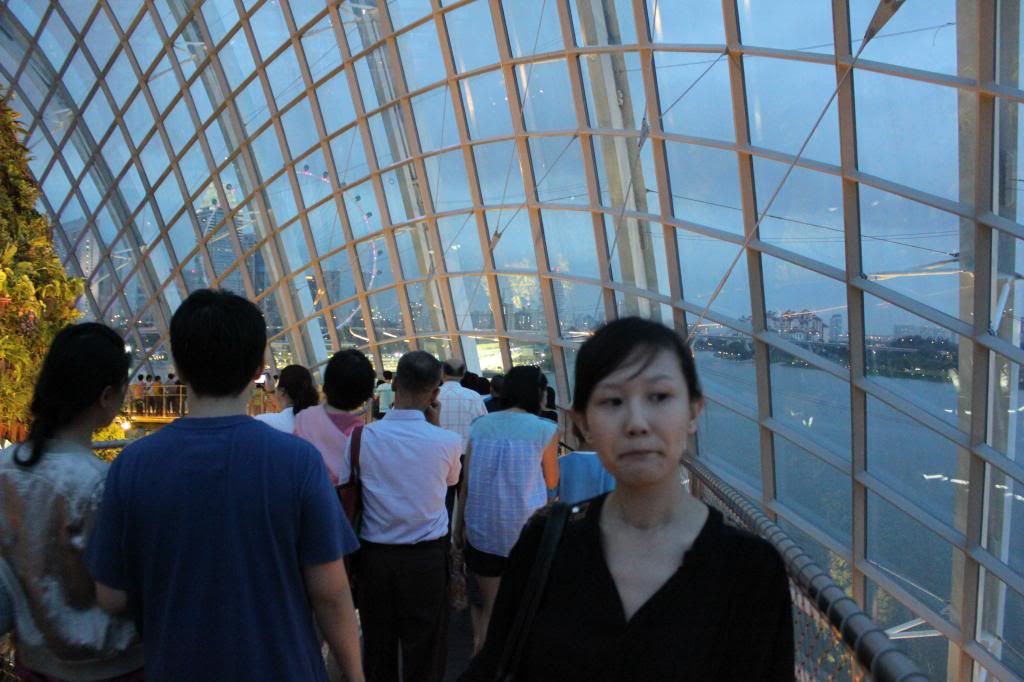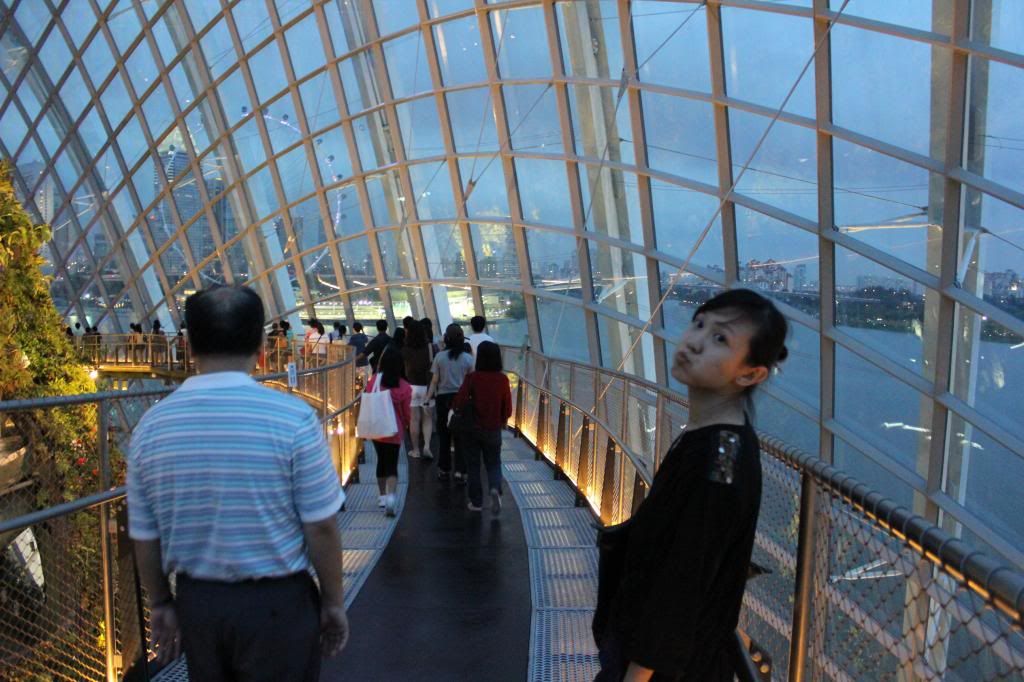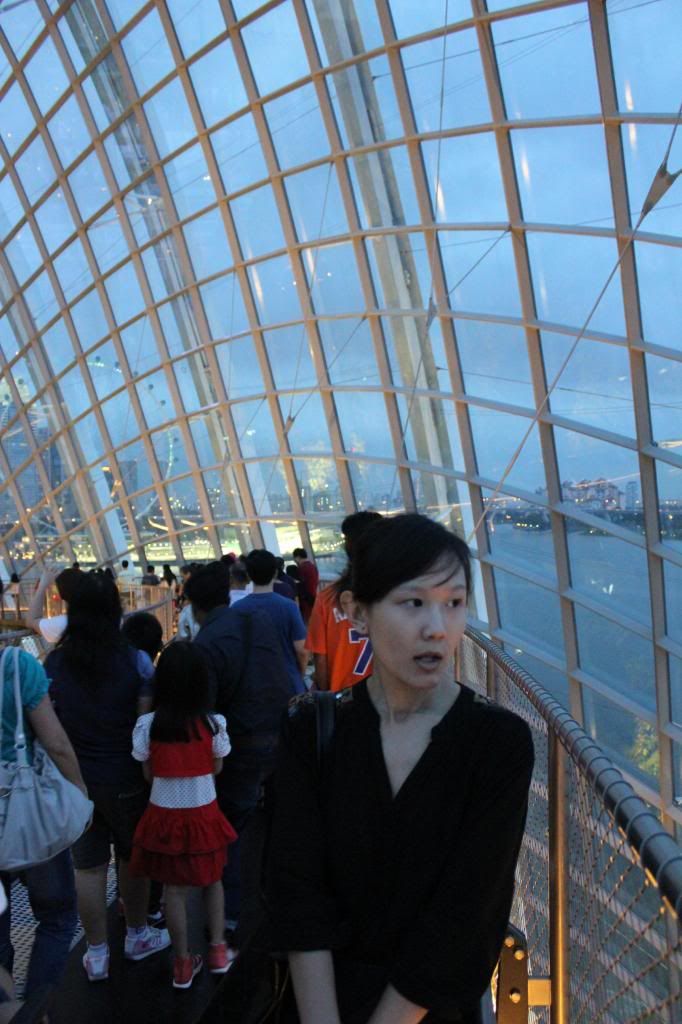 Candid ugly shots of me!!!
But I am still putting them up to make you see my true self and you can go ahead laugh at me!
I don't mind at alllll....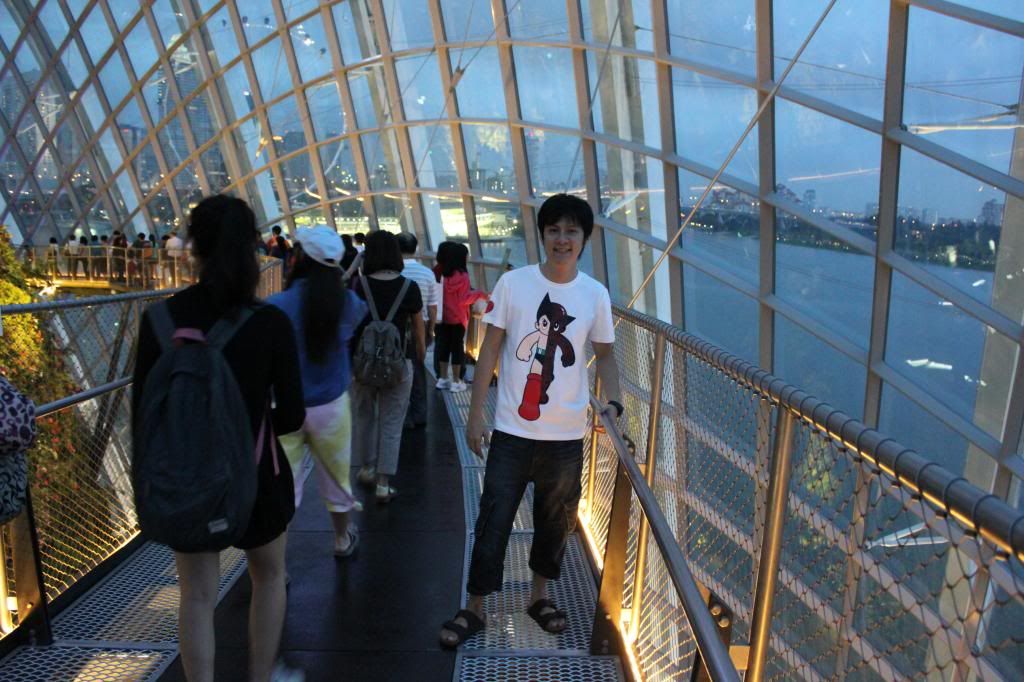 Handsome guys!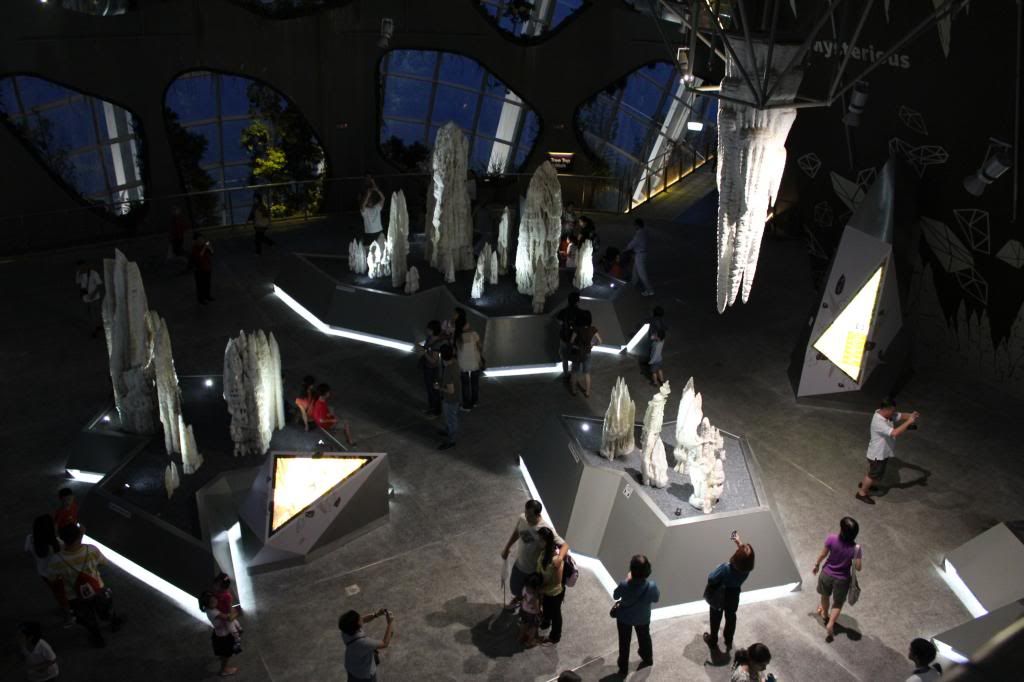 Real stalactites and stalagmites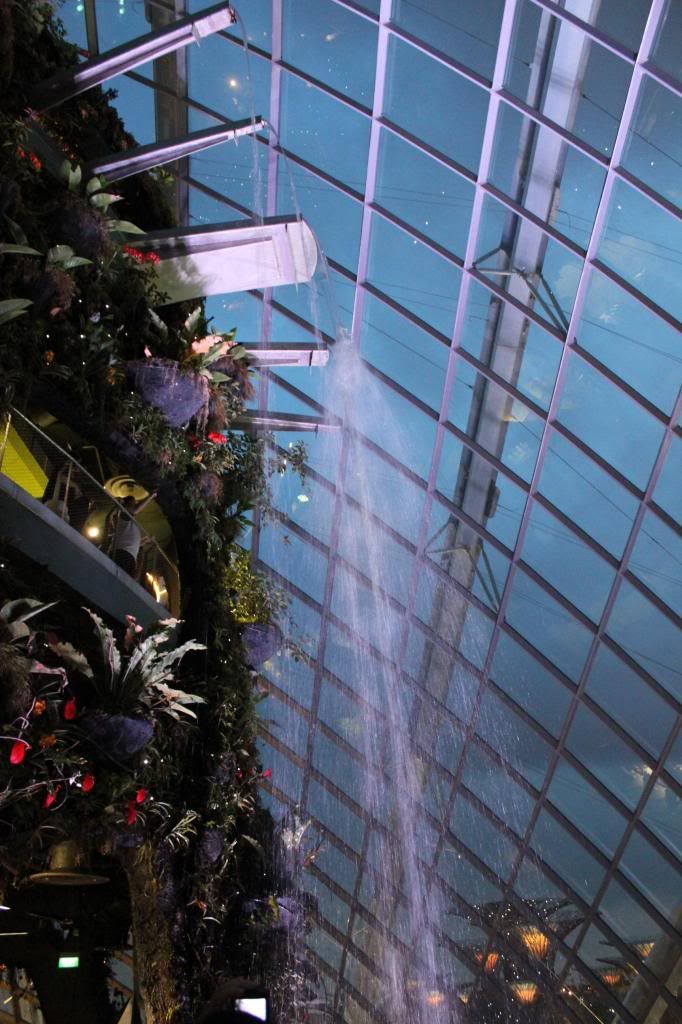 Splashing water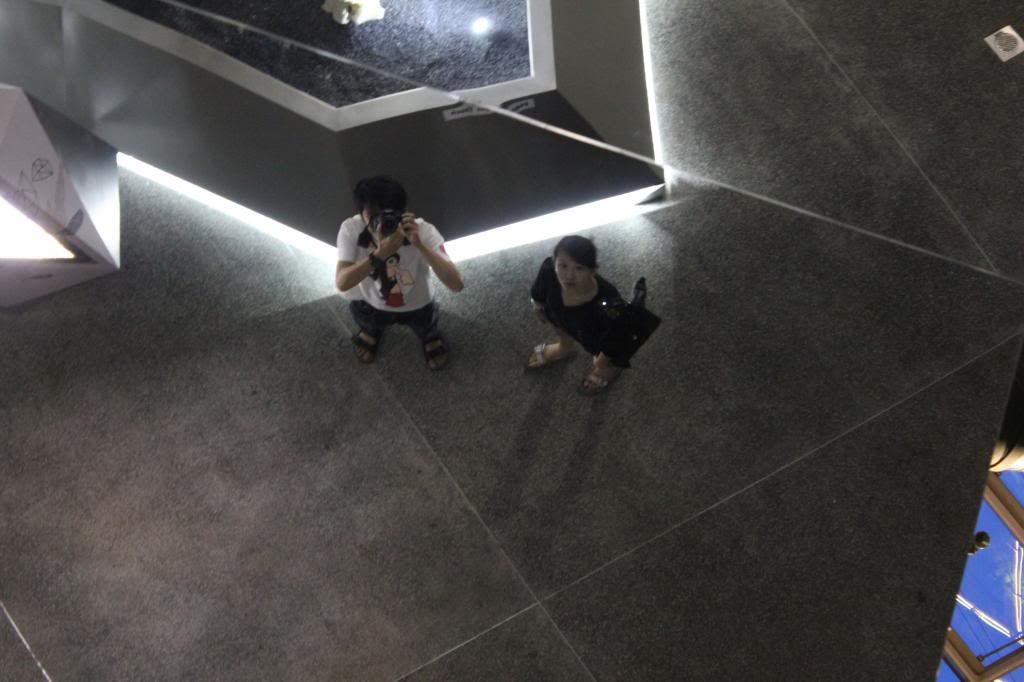 Say hello to our dwarf clones!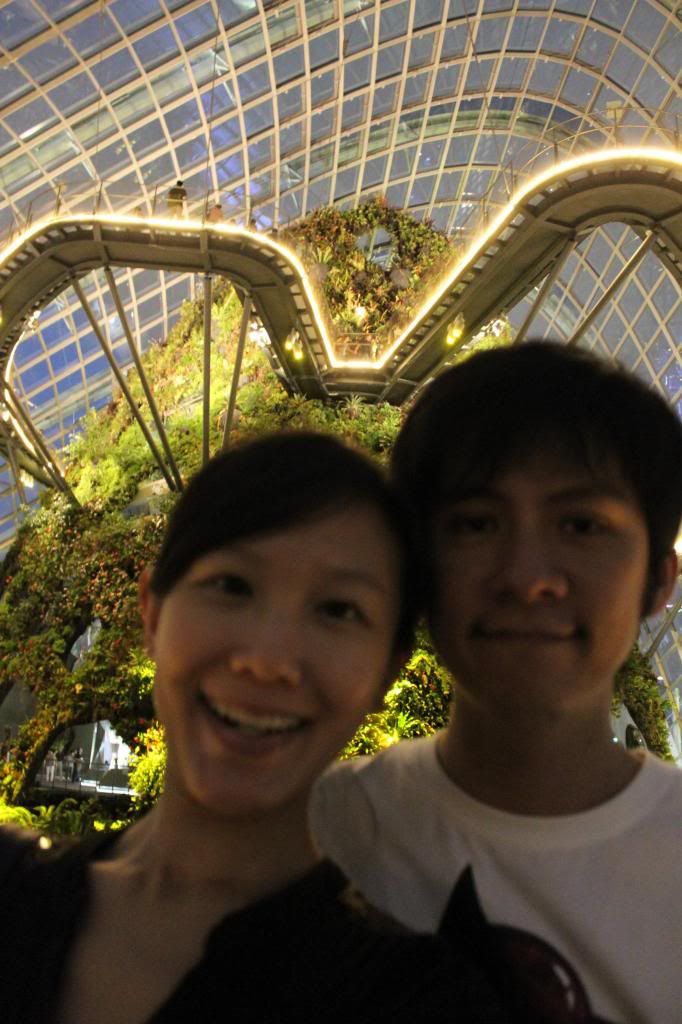 Those photos are blur but I still like them!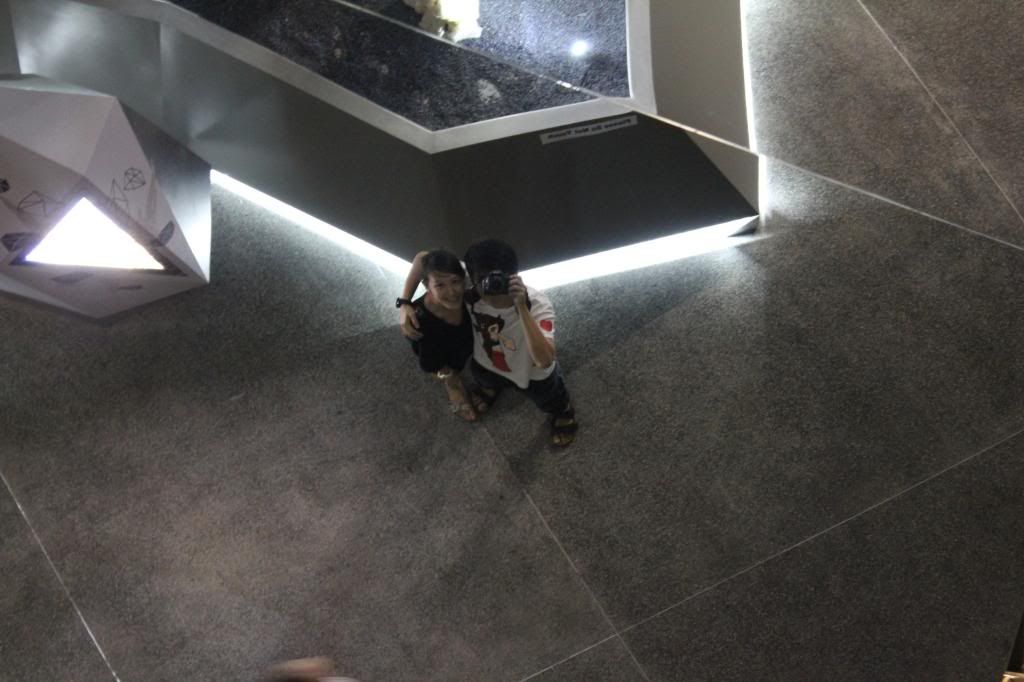 Back with a mirror shot again!
Plant bowls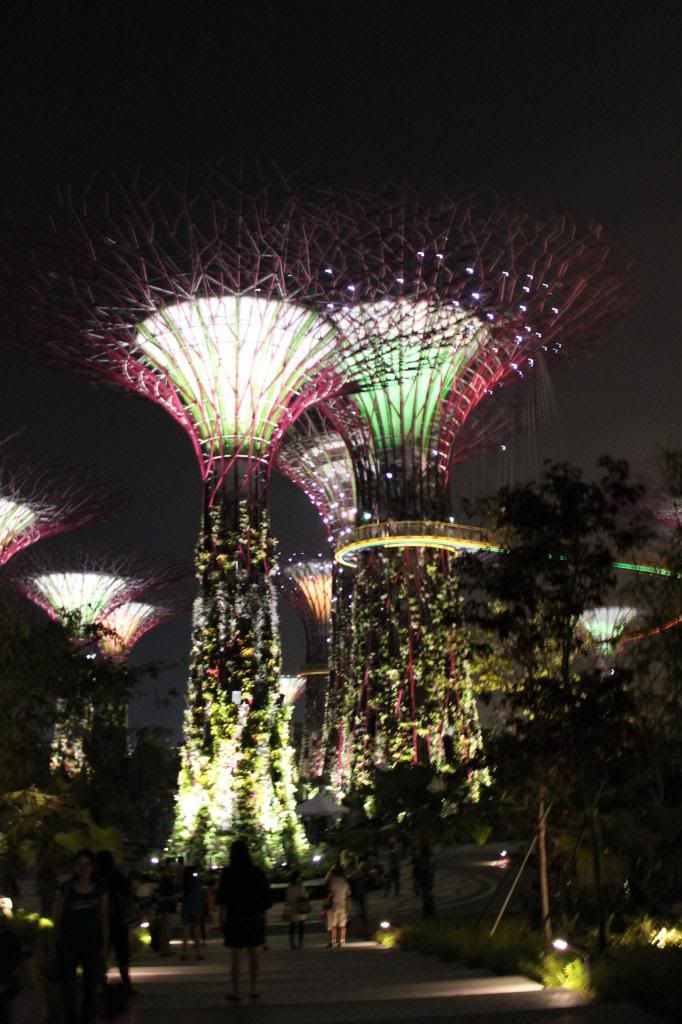 Ending the lovely but blur post off with the SuperGrove Tree in night.