Flower Dome
Flower Dome @ Gardens by the Bay
11:06:00 PM
Excerpted from the official website:
The Cool-Dry Conservatory
Step into the Flower Dome and you'll be standing in awe of nature. Spectacular and innovative in design, it is one of the icons of Bay South Garden. The Flower Dome replicates the cool-dry climate of Mediterranean regions like South Africa, California and parts of Spain and Italy. Home to a collection of plants from deserts all over the world, it showcases the adaptations of plants to arid environments. Stop and smell the flowers in the colourful changing displays of the Flower Field, which reflects different seasons, festivals and themes.
Enjoy a cooling and leisurely stroll through the Flower Dome and experience the eerie profile of the baobabs, surrounded by fascinating succulents. Immerse yourself in the spectacular view of the Marina reservoir skyline, as you embark on your journey through the Mediterranean Basin, South West Australia, South Africa, Central Chile and California. You'll discover amazing plants and flowers from different corners of the globe, and you'll be amazed by how different parts of the trees are used in daily lives across different cultures.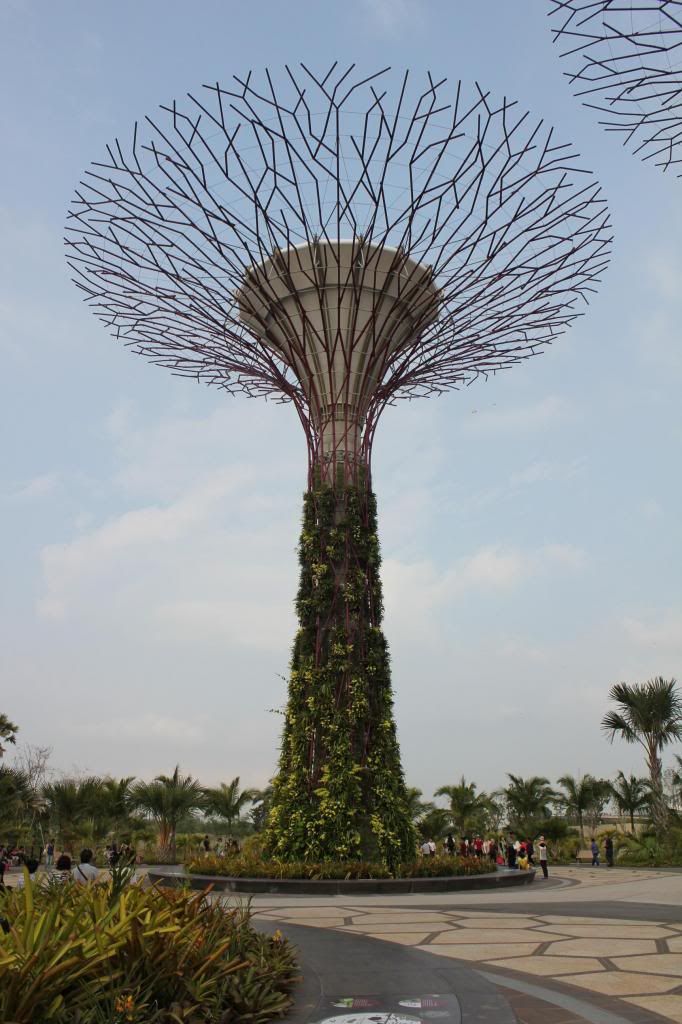 Just one of the many Super Groves Trees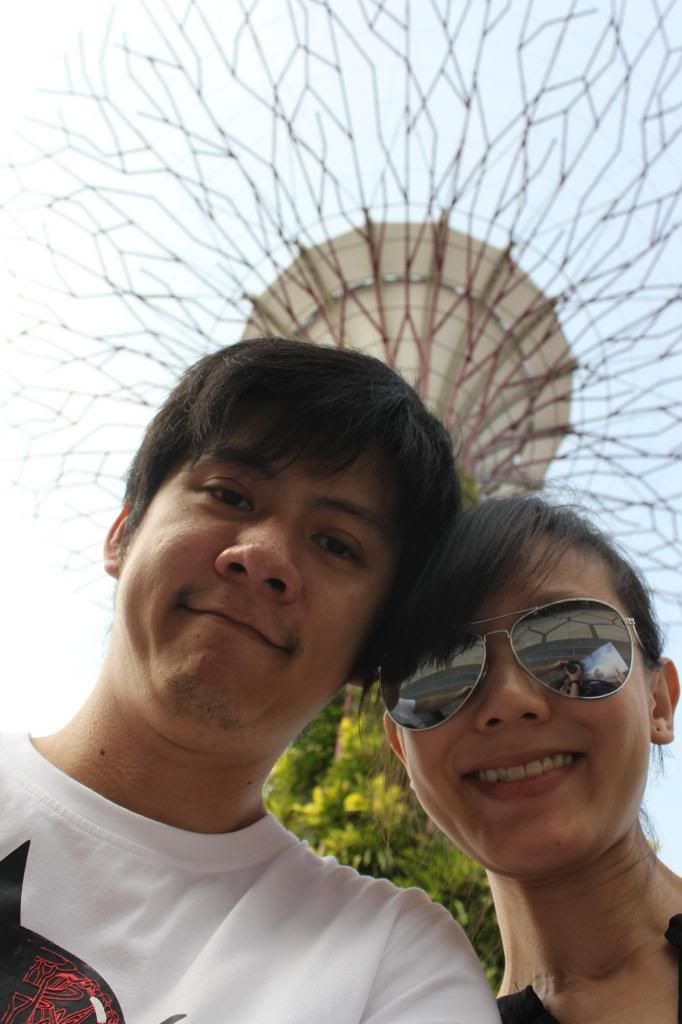 Us!
Admission charges to both Domes for an adult is SGD20.00.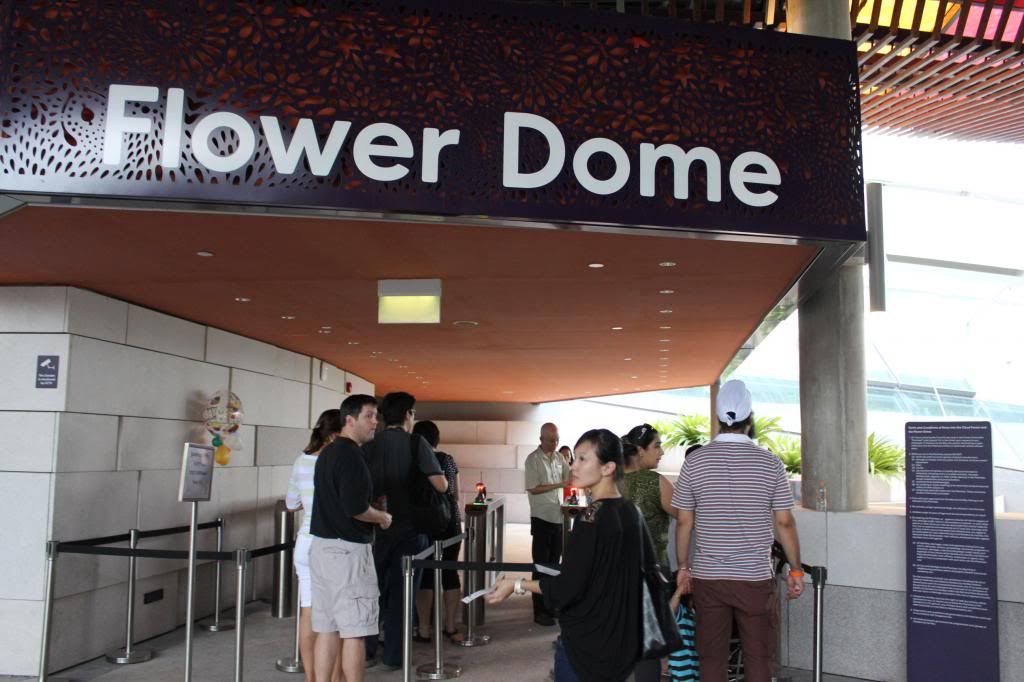 The entrance to Flower Dome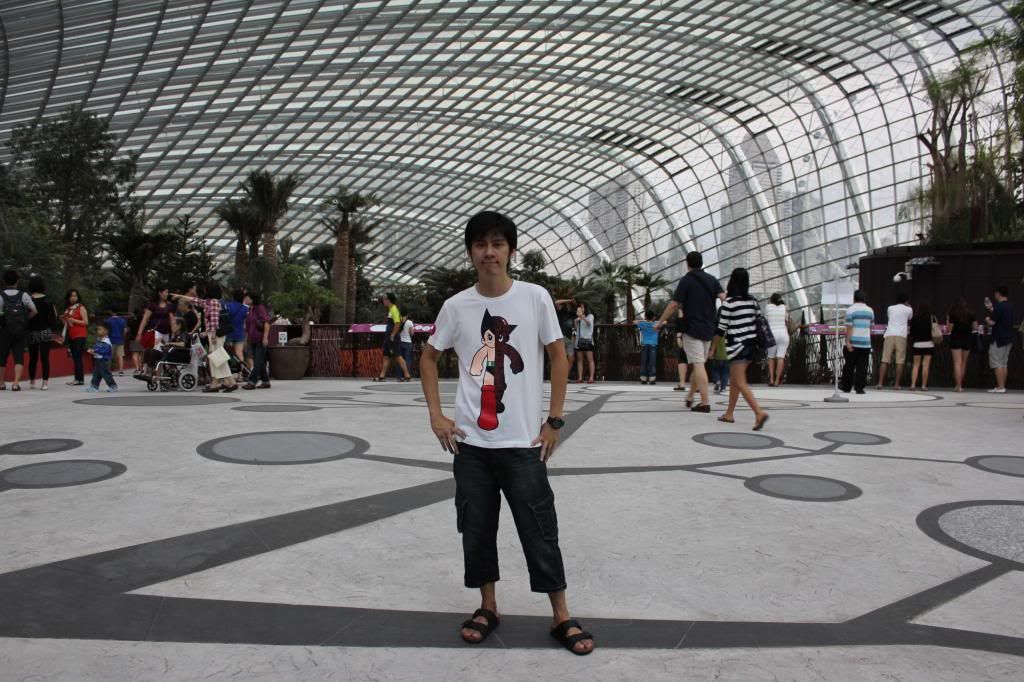 When you enter the dome, the first thing greeting you is a dark corridor with brightly lit pictures leading to the dome which is huge and bright!
The surroundings.
Recommended for people and tourists who love the nature and flora to visit.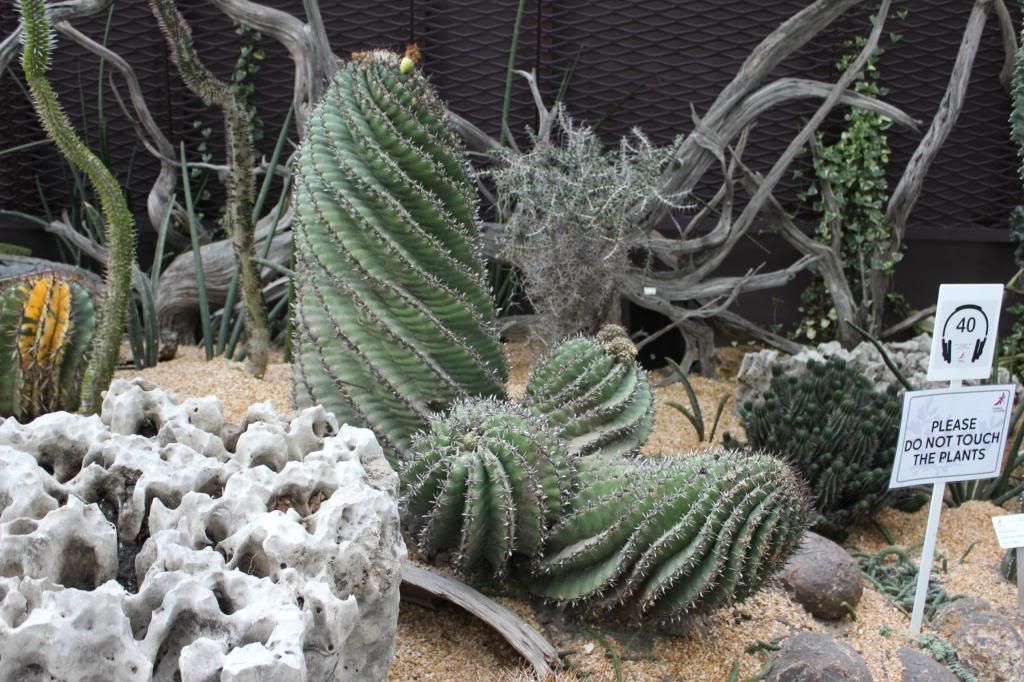 There are so many different types of cactuses!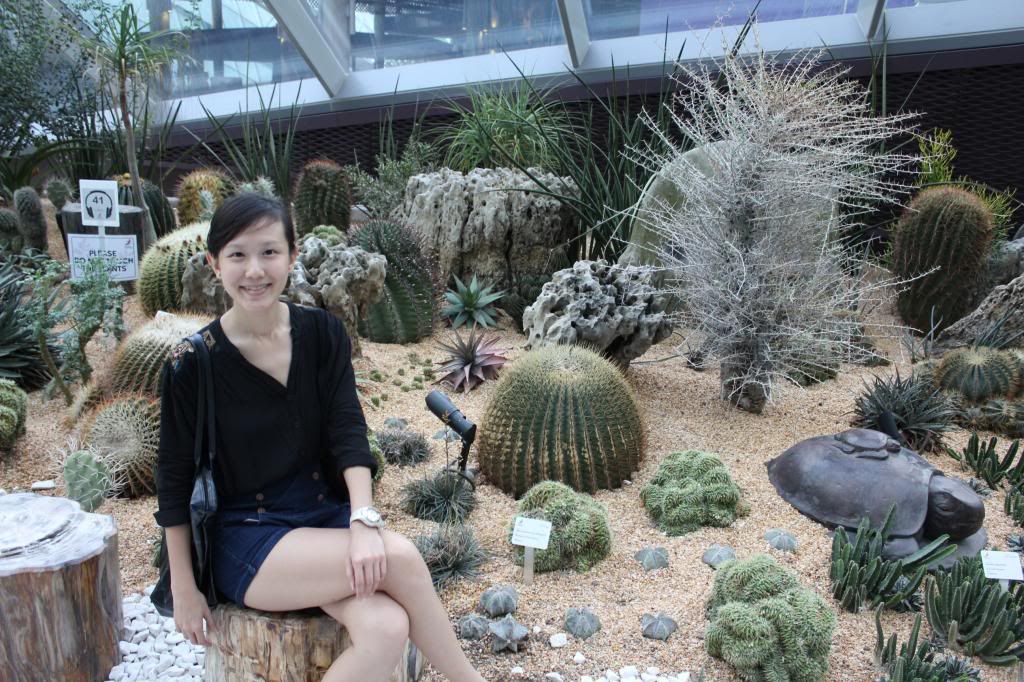 Must take photos together with the plants to make our tickets worthy! Teehee!
Does it look familiar? Ah I know! Mickey Mouse!!!
Hairy Cactuses!
Flower-shaped plant!
So beautiful! I am quite amazed by how nature grows and creates many kinds of plants and flowers by itself!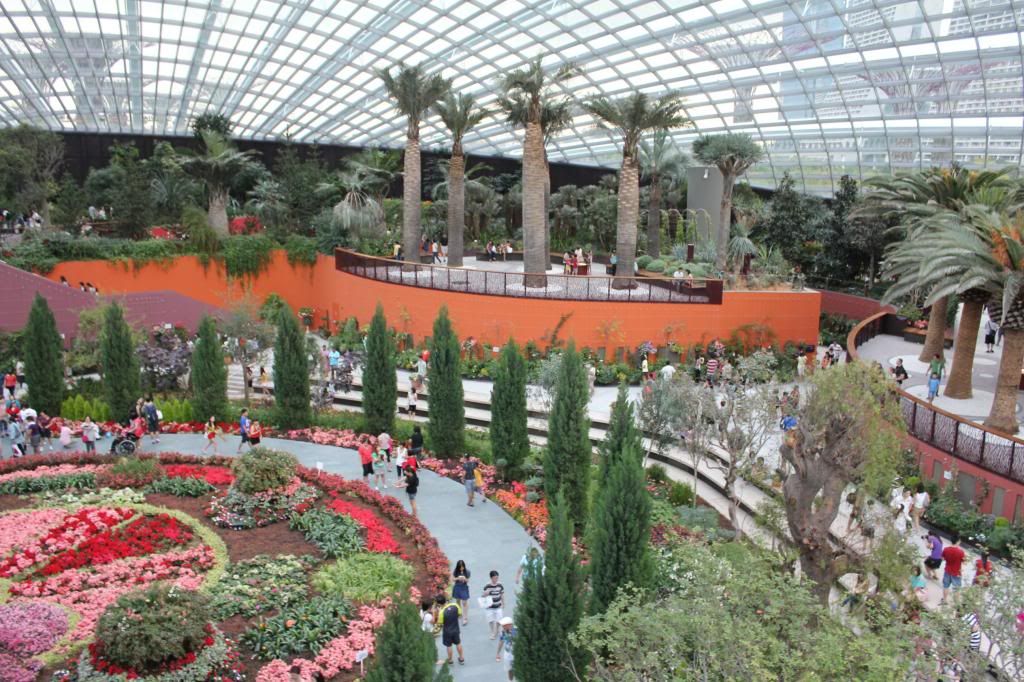 Cam-whoring!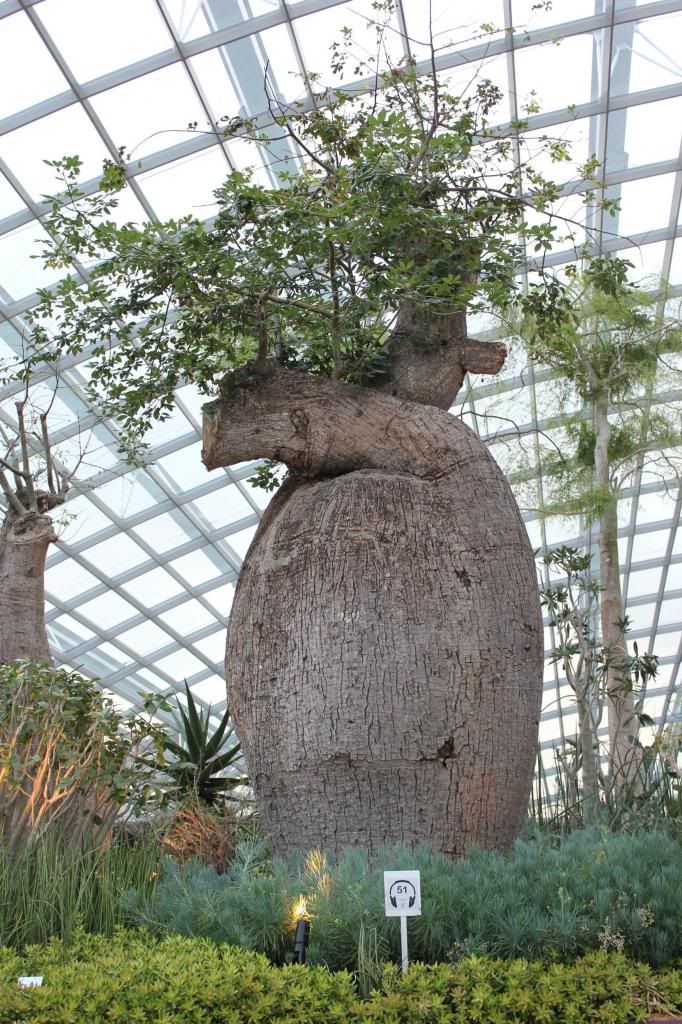 Bottle Tree
Hello Tortoise, are you lost? Or looking for food?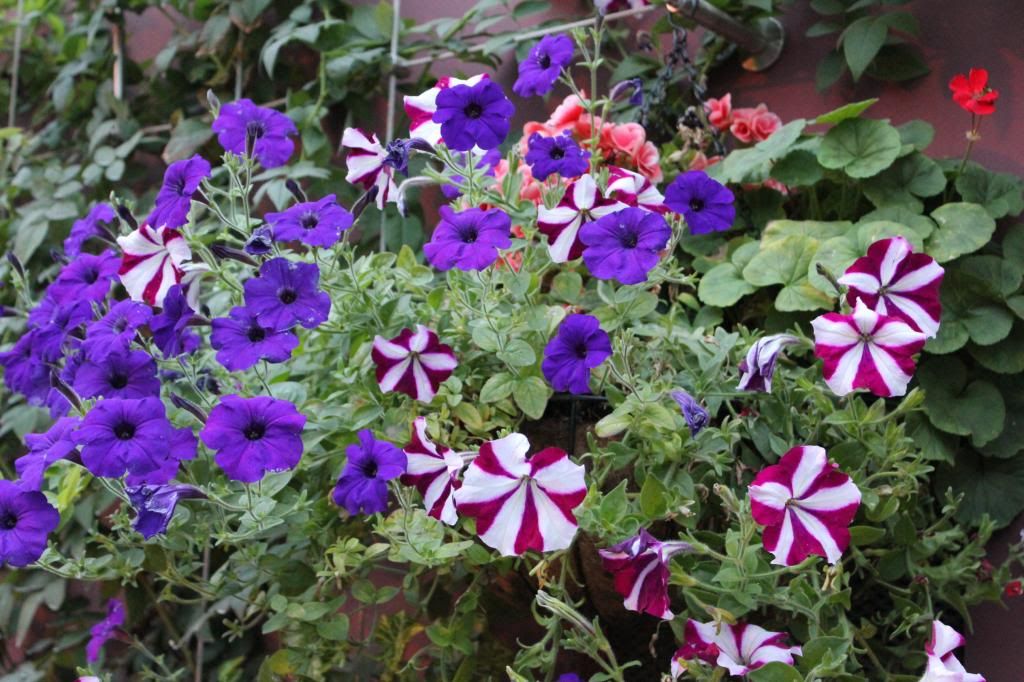 Signing off with the beautiful flora!