Food
LENAS @ Tampines One
11:08:00 PM
Woohoo!! Finally got to dine at LENAS!!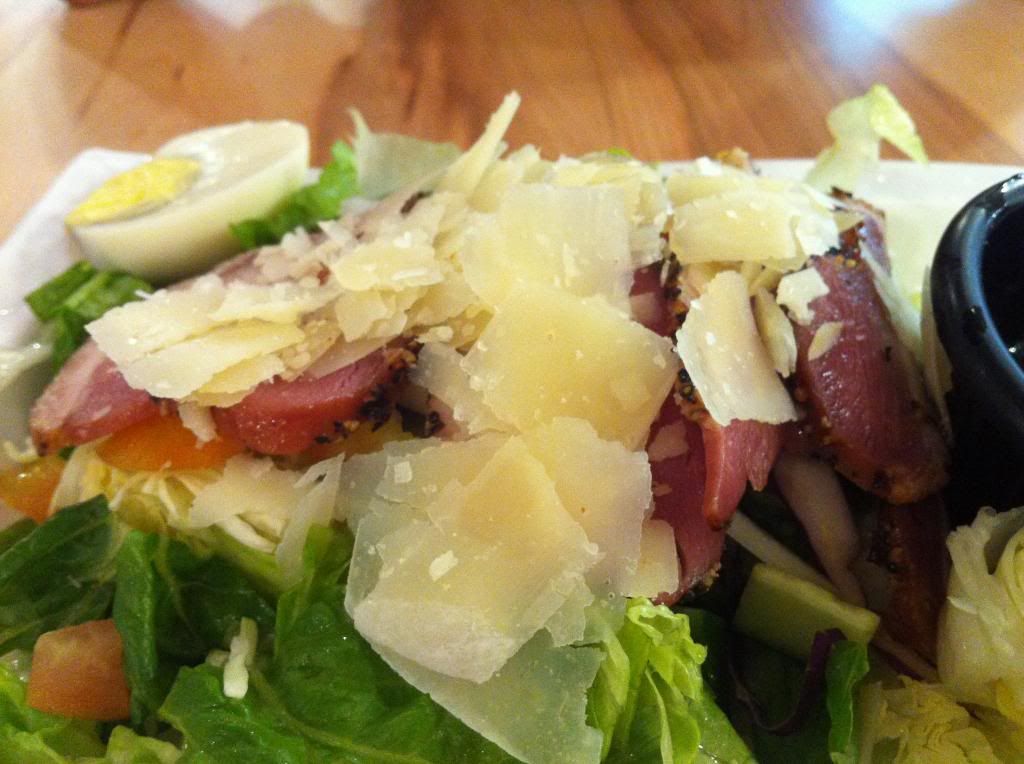 Smoked Duck Salad
However, the picture in the menu differs totally from the actual dish, hence the clause which could be found in every restaurant/cafe menu - the photos are only for illustration and it might not be actual...
But never mind as the dish is yummy!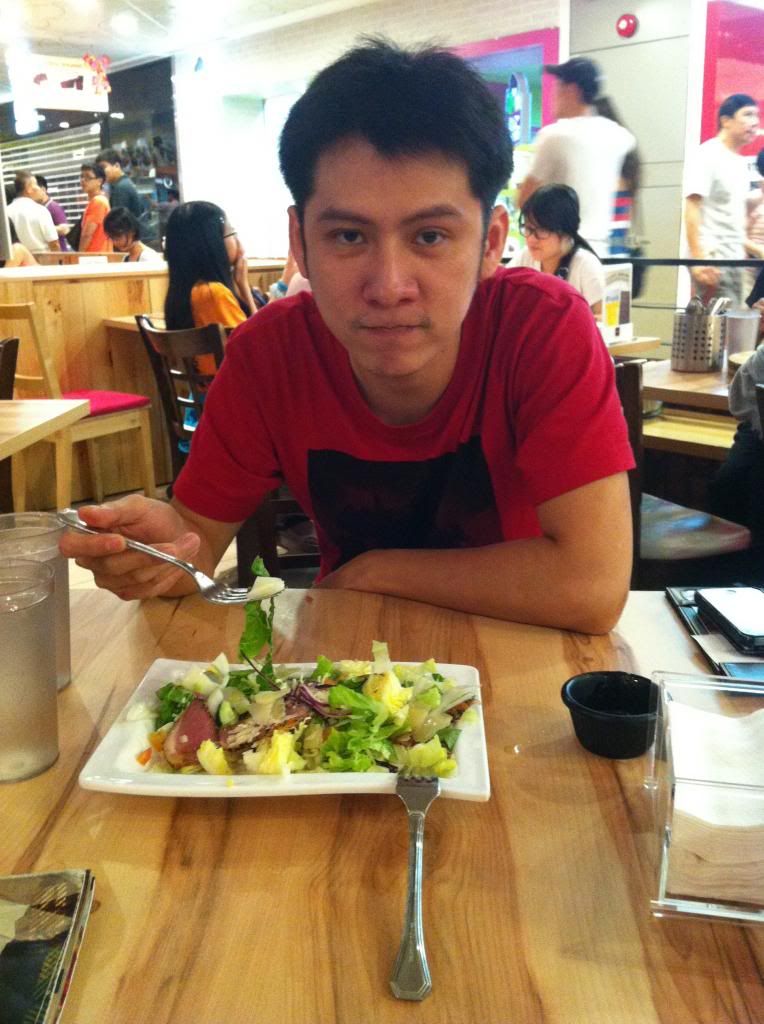 Bb
When I was sifting through the photos, I realised there was no single photo of myself...
:(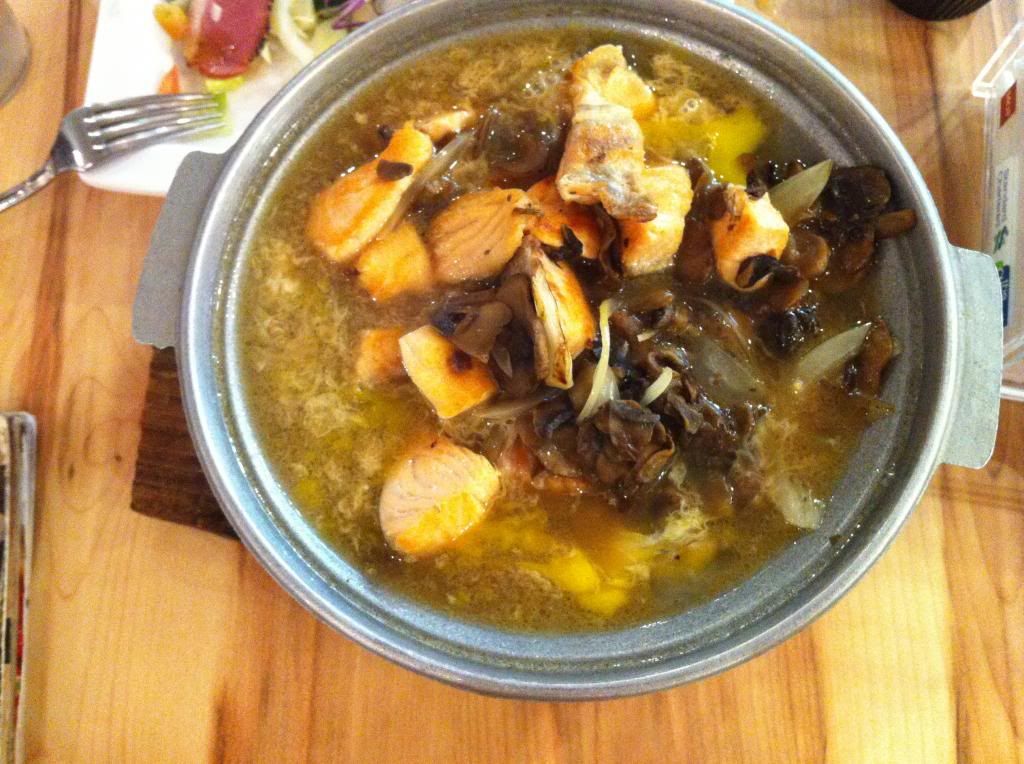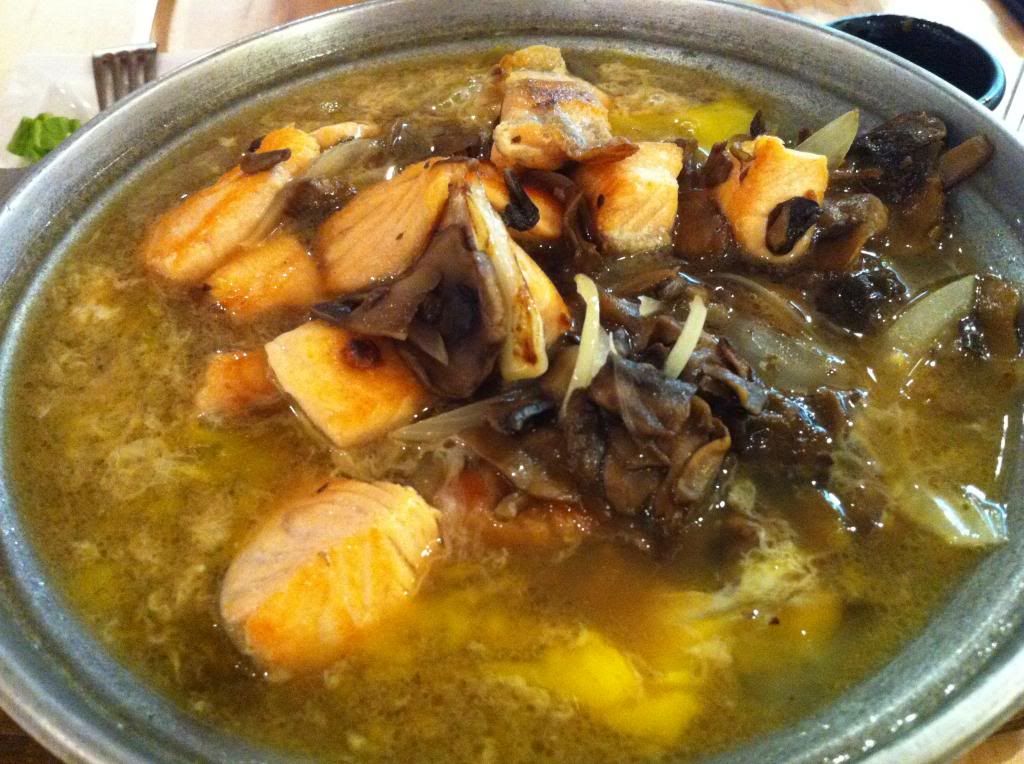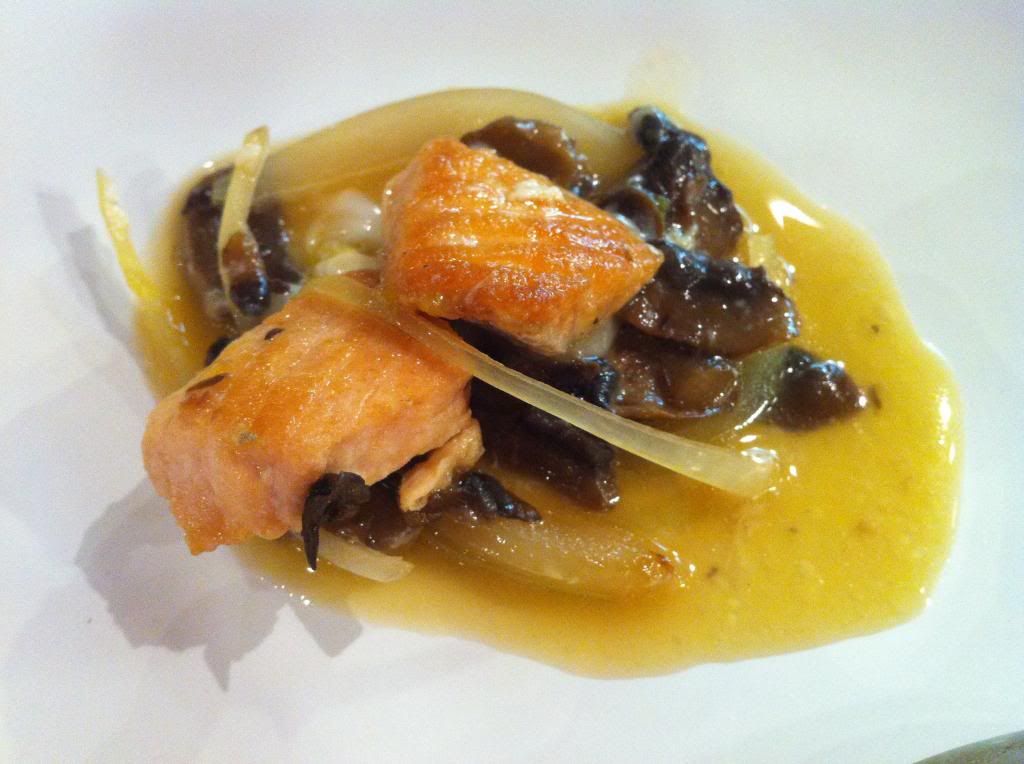 Grilled Diced Salmon in Egg Sauce
The egg sauce is smooth-tasting and it really complements the salmon!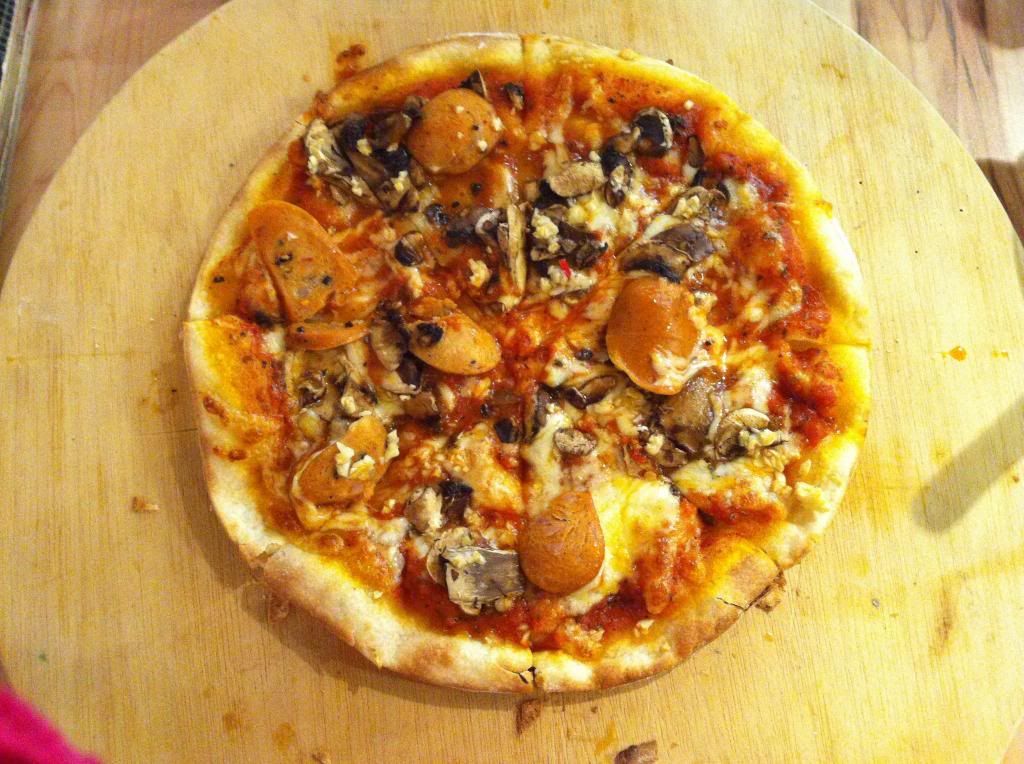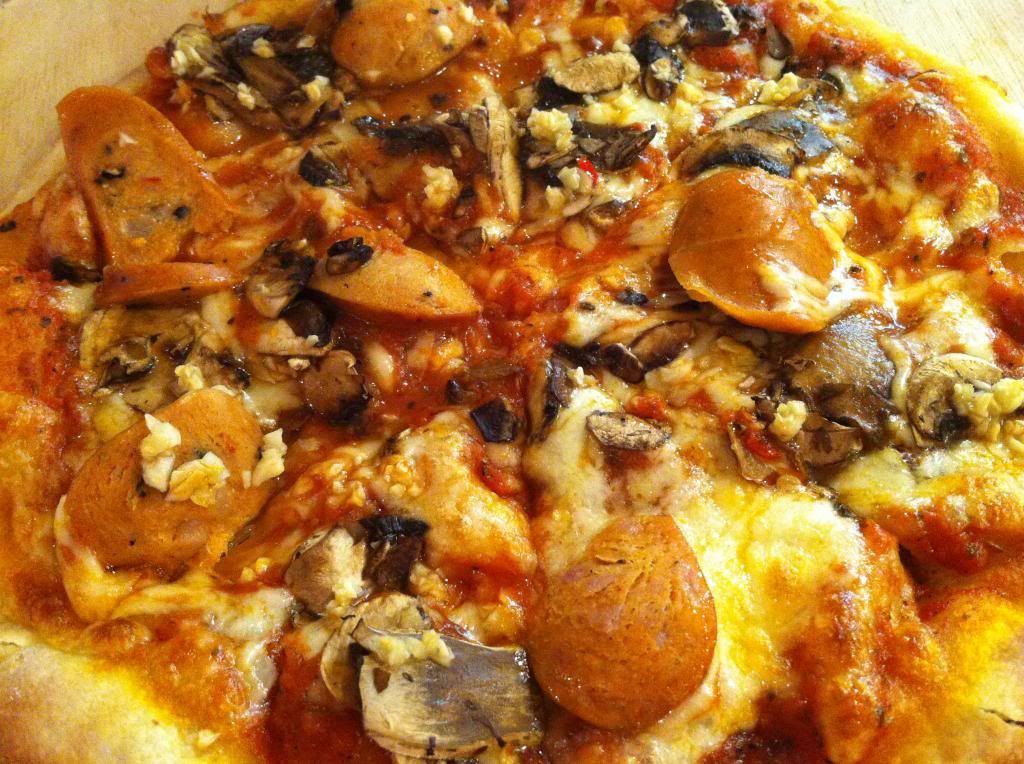 Italian Sausage Pizza
Their pizza crust is very crispy and the pizza is DELICIOUS!!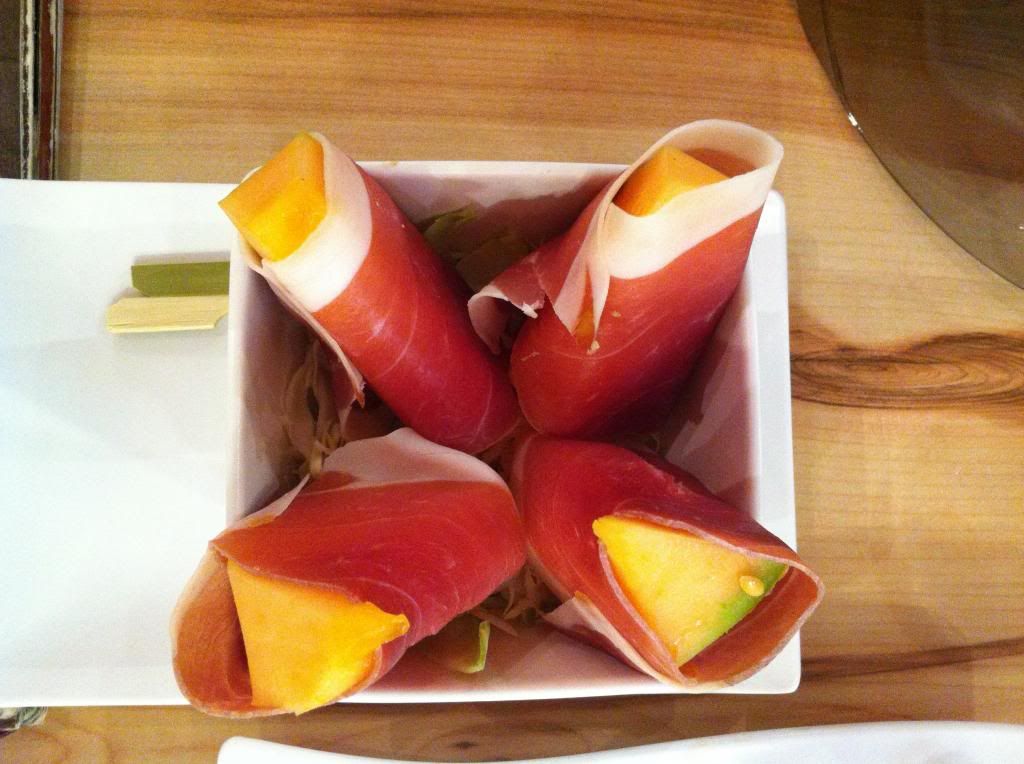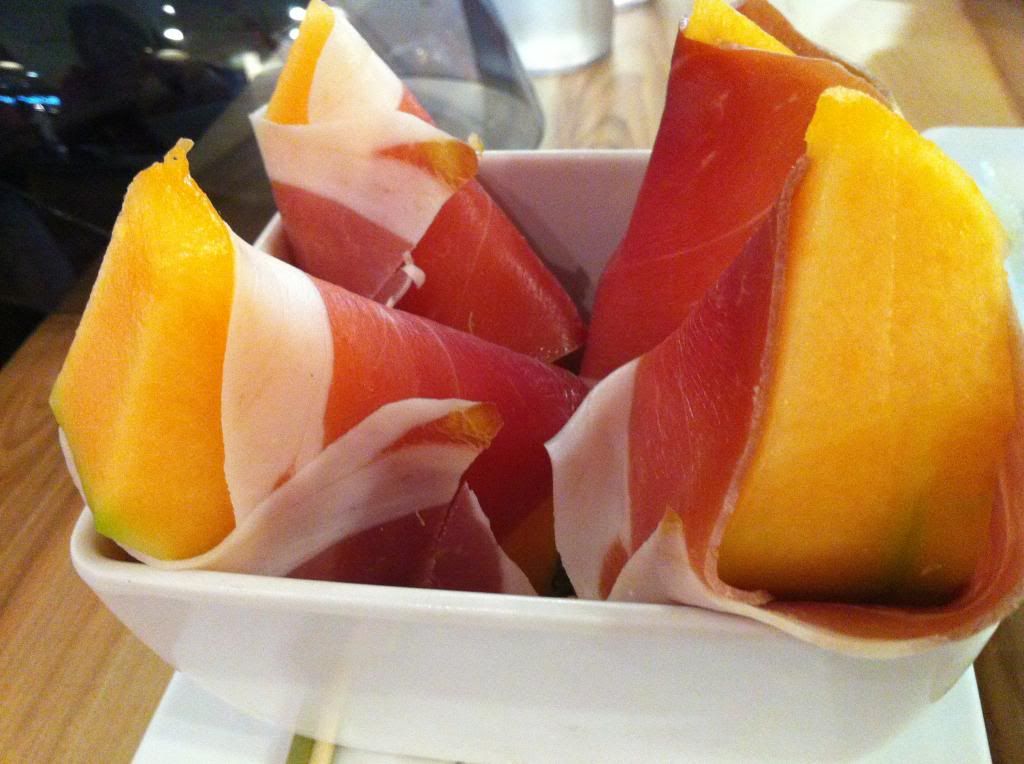 Parma Ham with Rock Melon
It is a cold dish yet it took a long time to prepare and it was served last after the salad and hot dishes..
I really don't know how such a dish came up but I don't like the taste of the very very raw ham and it is so chewy.. I'd rather have the rock melon alone at any time!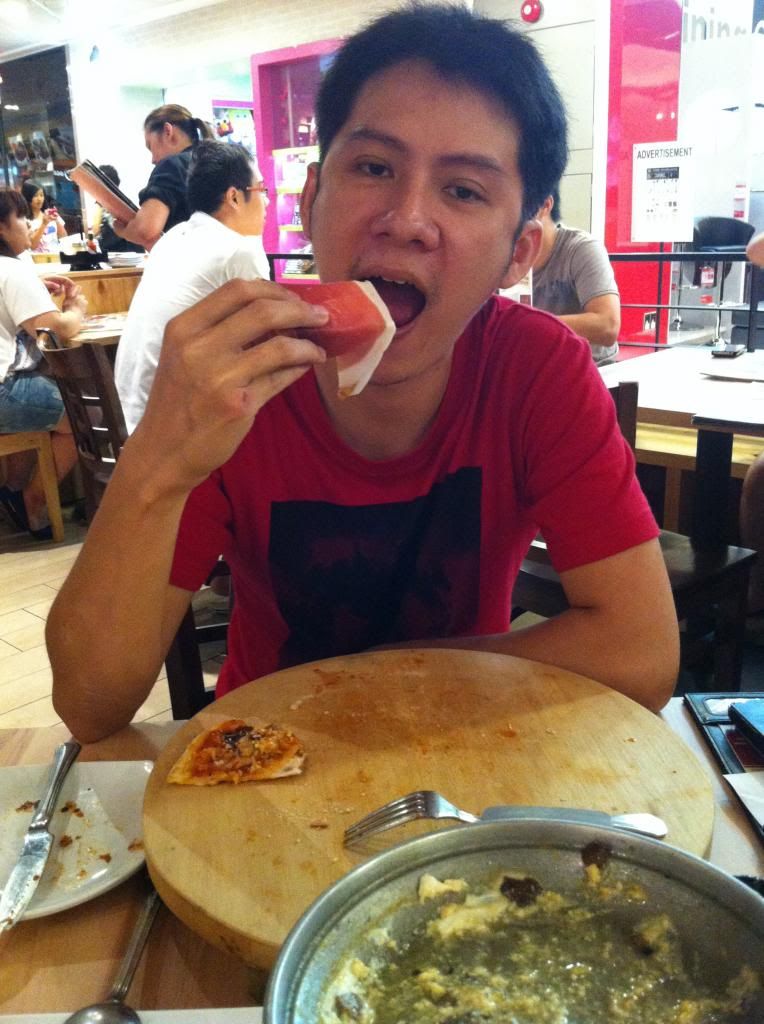 Bb trying to eat the big rock melon!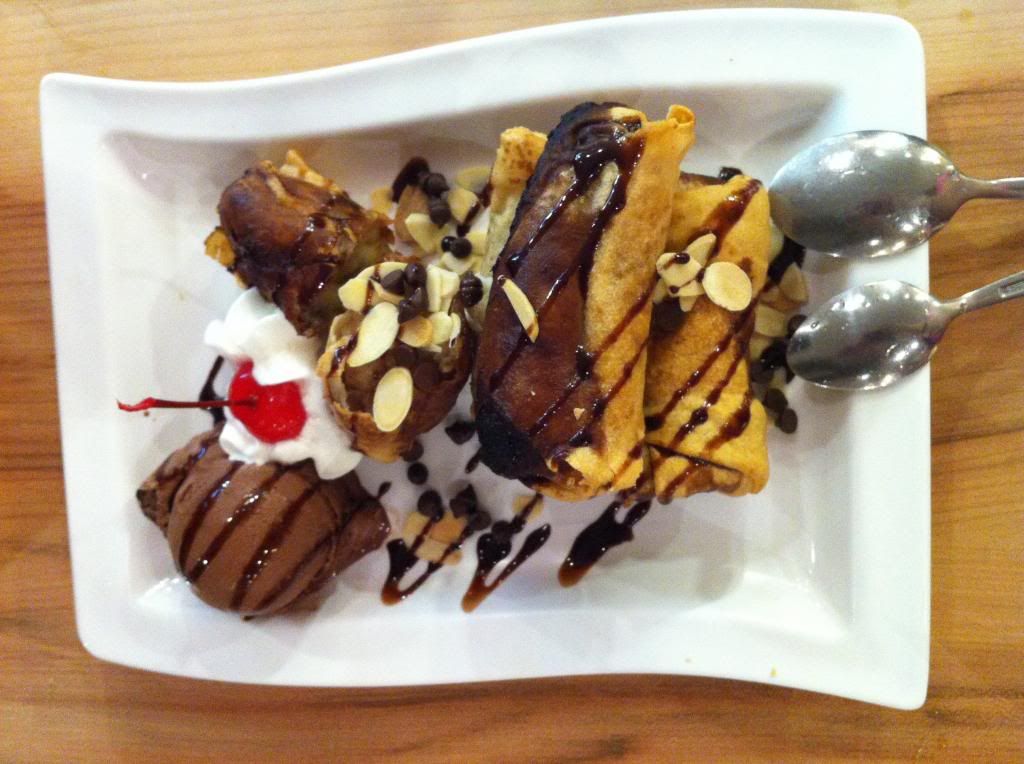 Banana Fritter & Chocolate Ice Cream
We chose the original crispy type.
As you can see, we might have gone a bit overboard when ordering so we could not finish the dessert as much as we would like so...
But I will definitely dine at LENAS again! It is a great place for family or friend gatherings!