Fashion
Day Five - Los Angeles (26-07-2013)
11:52:00 PM
Yeah, I am still here about my USA holiday!
Kindly bear with the wait since I am still recovering from the flu which I got sick last week after my BKK trip!
Been bedridden for 3 days!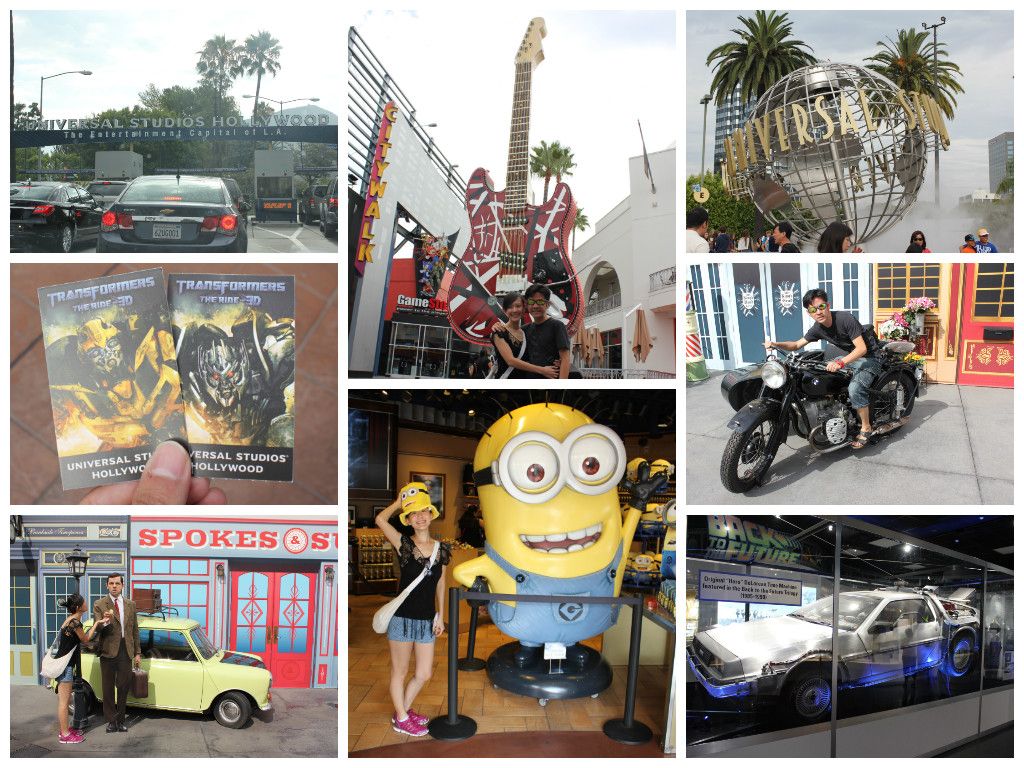 Since you might find my posts full of too many pictures and loading slowly, I decided to use collages instead for your convenience, thanks to my hubby who contributed (think of his grumbling) teehee
Left Top to Down:
1. Entrance to Universal Studios Hollywood carpark,
2. our admission tickets &
3. me greeting Mr. Bean in front of his car
Middle Top to Down:
1. Us behind Hard Rock Cafe Hollywood,
2. I am another lil' minion!
Right Top to Down:
1. The infamous globe ball,
2. The guy on a motorcycle &
3. Back to the future car!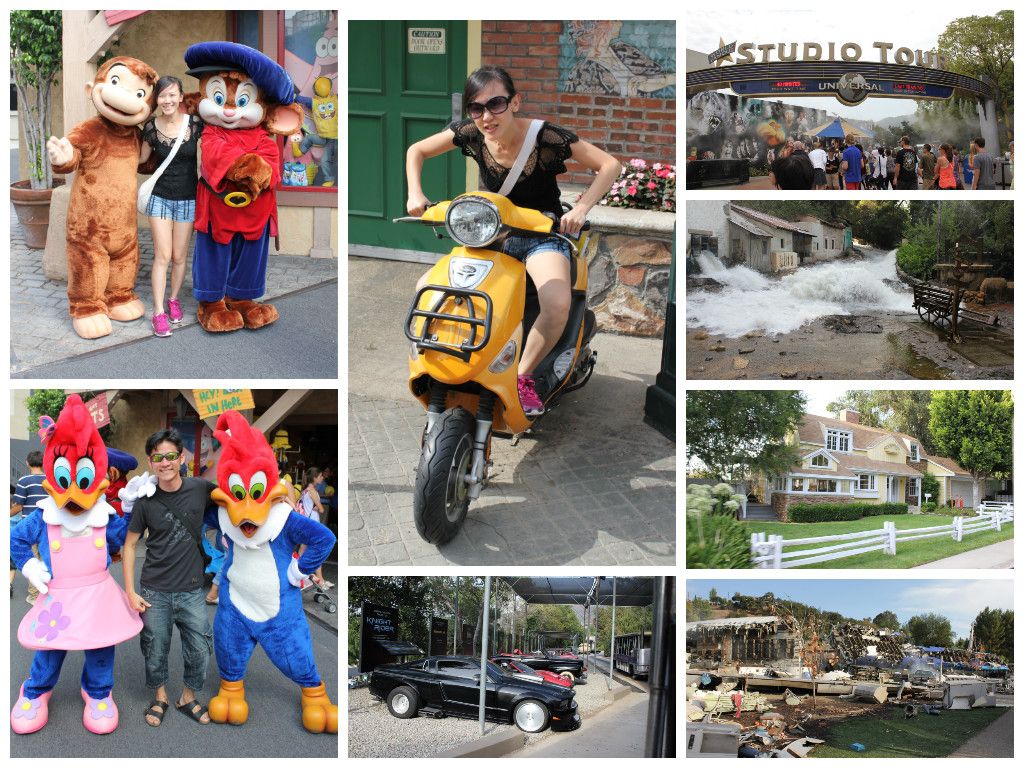 Left Top to Down:
1. Me with characters &
2. the guy with characters!
Middle Top to Down:
1. Me trying to pedal hard &
2. The Fast and the Furious set cars
Right Top to Down:
1. Entrance to Studio Tours,
2. Furious flood,
3. One of the houses on the set of Desperate Housewives &
4. World War plane crash
Top from clockwise:
1. Us at the end of the day,
2. Our dinner,
3. Neon lights of Universal Studios Hollywood outside &
4. Ending our day with an ice-cream from Ben & Jerry!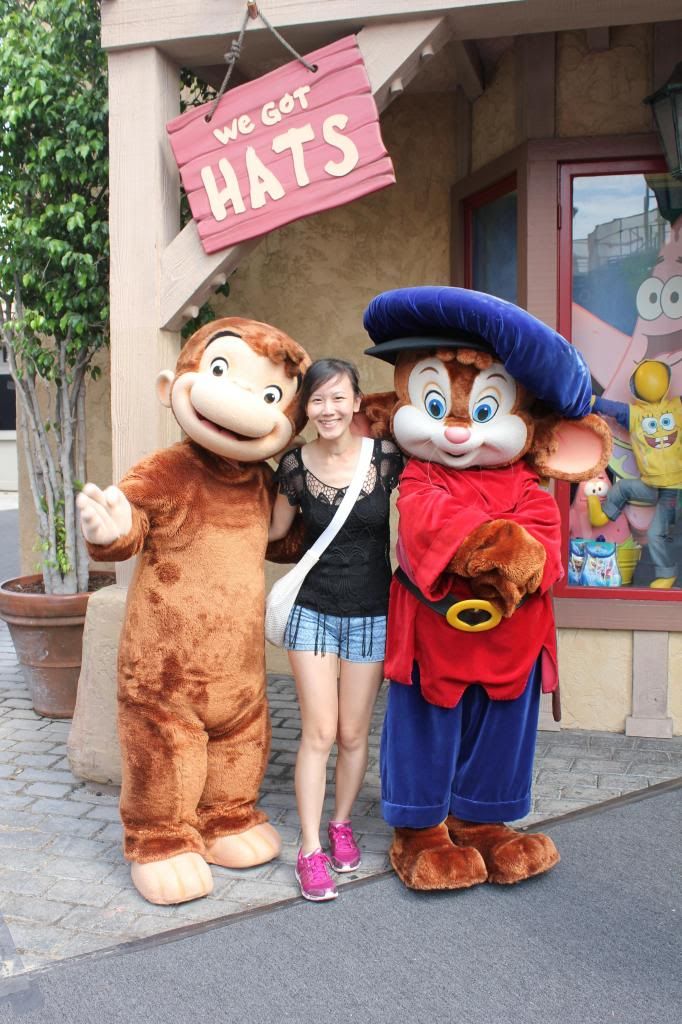 OOTD: La Nouveau Mode crochet knit top, Uniqlo camisole, Cotton On shorts & Adidas sneakers
Our admission tickets were included in our LA Go card which you can buy from
Smart Destinations.
We bought 5 day pass only at US$230+++ per pax.
Much cheaper than buying tickets from the individual websites!
Like I said, it took about a hour drive from our hotel as theme parks were situated sparsely in huge Los Angeles... But traffic in morning was such smooth so you don't have to worry about jams!