Fashion
Day Four - Los Angeles (25-07-2013)
11:56:00 AM
After all those hectic driving from getting lost, we finally arrived at our destination, Newport Landing Sport Fishing!
Newport Landing Sport fishing Whale Cruise is included in our LA Go Card.
We would take screenshots of the map from our iPad at our hotel the night before.
But however, those Google maps might not be accurate because it shows the other route which is supposed to be short yet we found out it was actually far far than expected from the map.
So, we barely made it on time otherwise the boat would leave without us...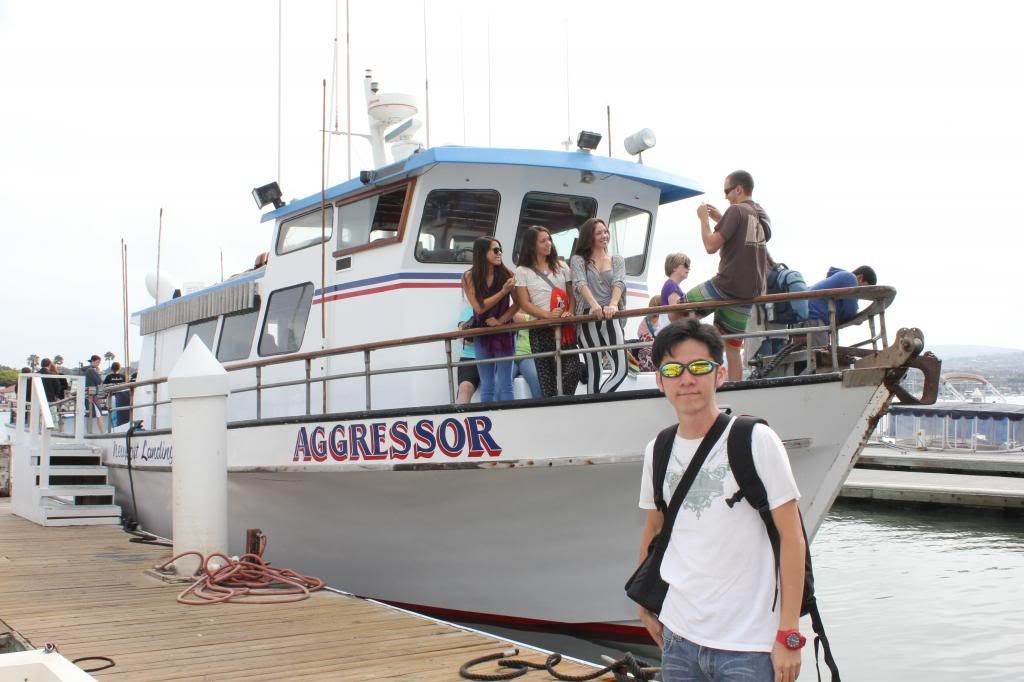 The pictures might show we are happy and carefree but we were still recovering from our bad experience... :D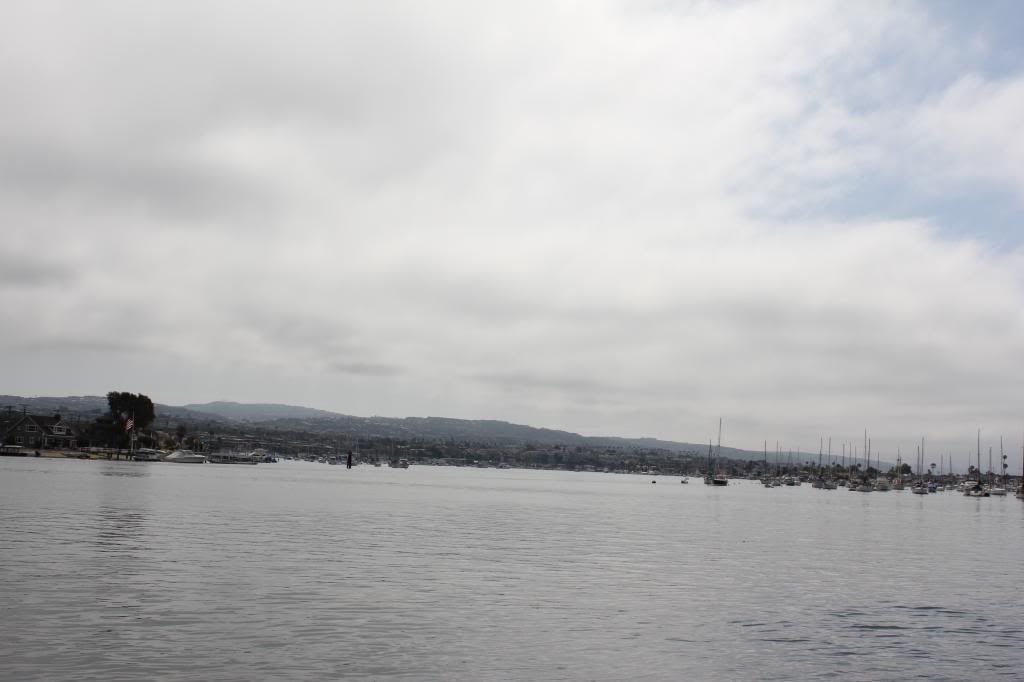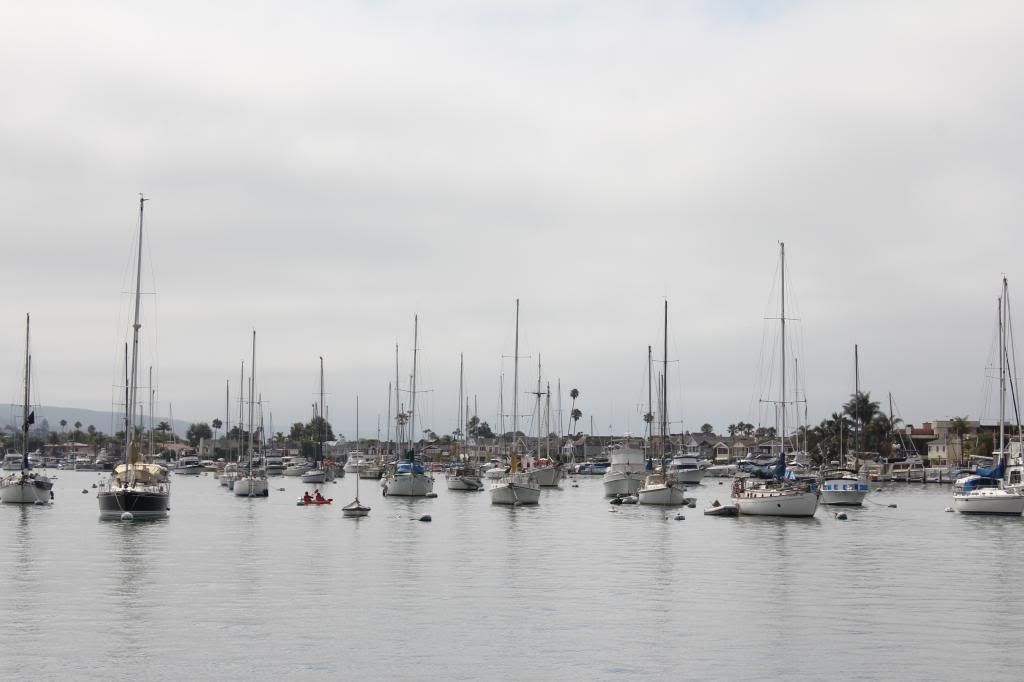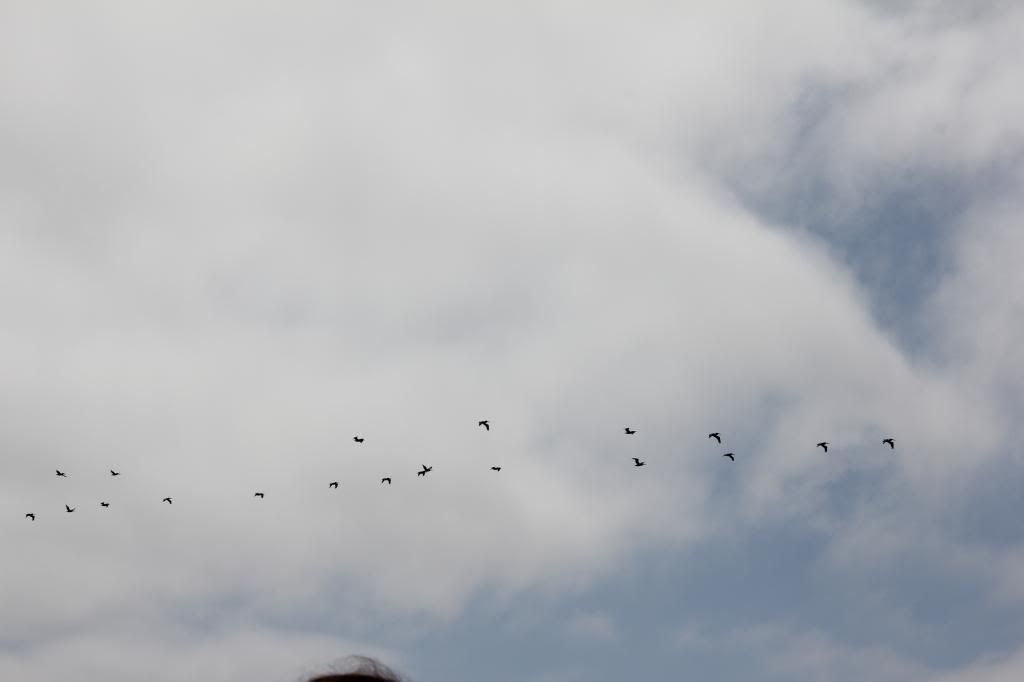 As our boat was cruising and we took in the serene surroundings, we were freezing!
We passed by many yachts and houses on way to the breakwater where it led to the open waters (I assume it is the ocean)
The wind was so cold that our jackets even could not make us more warm!
Windbreakers are advised on cruises and the thicker the better!
As we approached the open waters, we looked afar ahead..
And we couldn't really see where the ocean ended. We were so overwhelmed by how big the ocean was!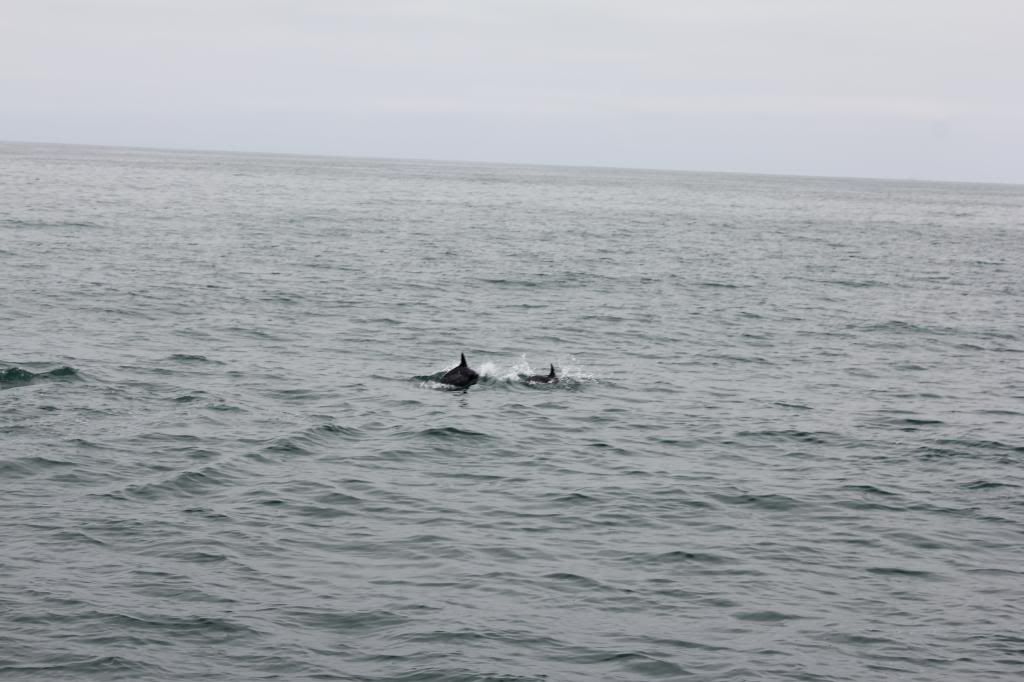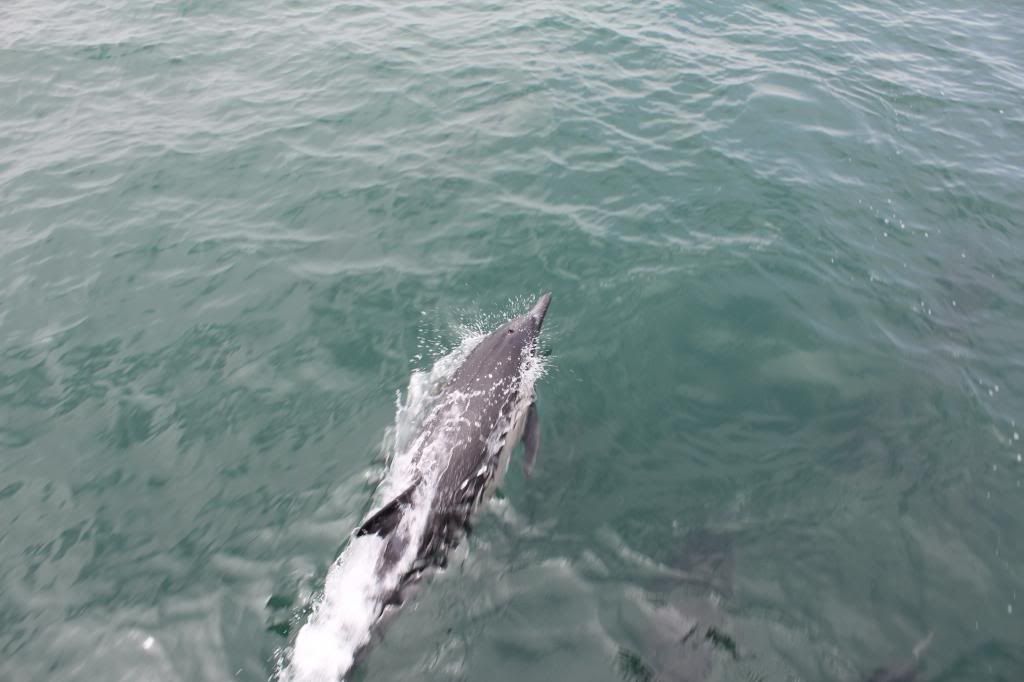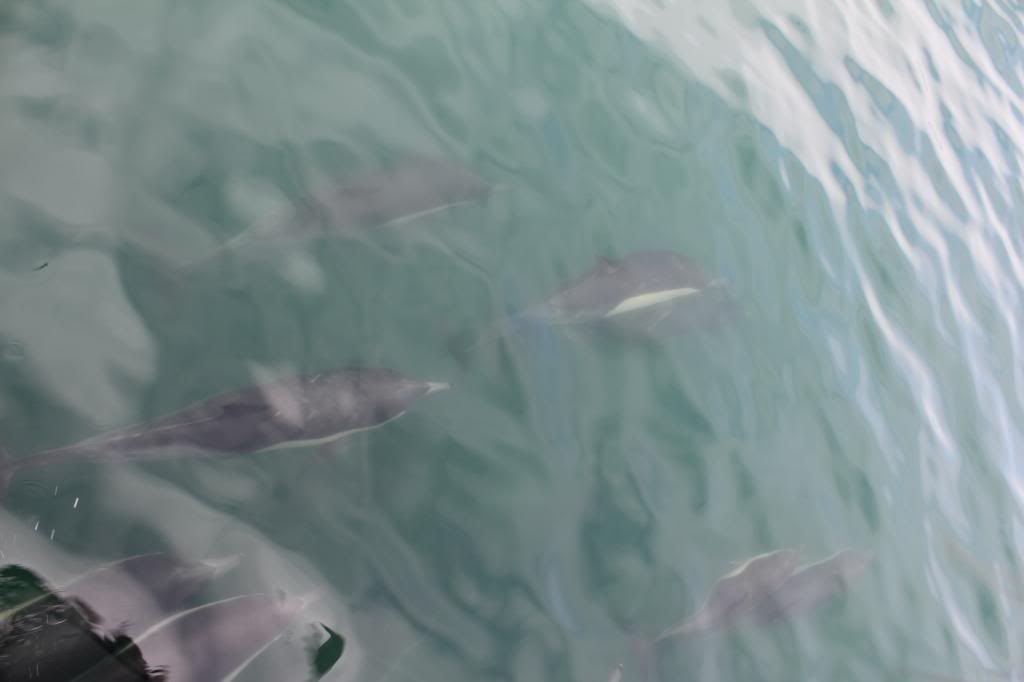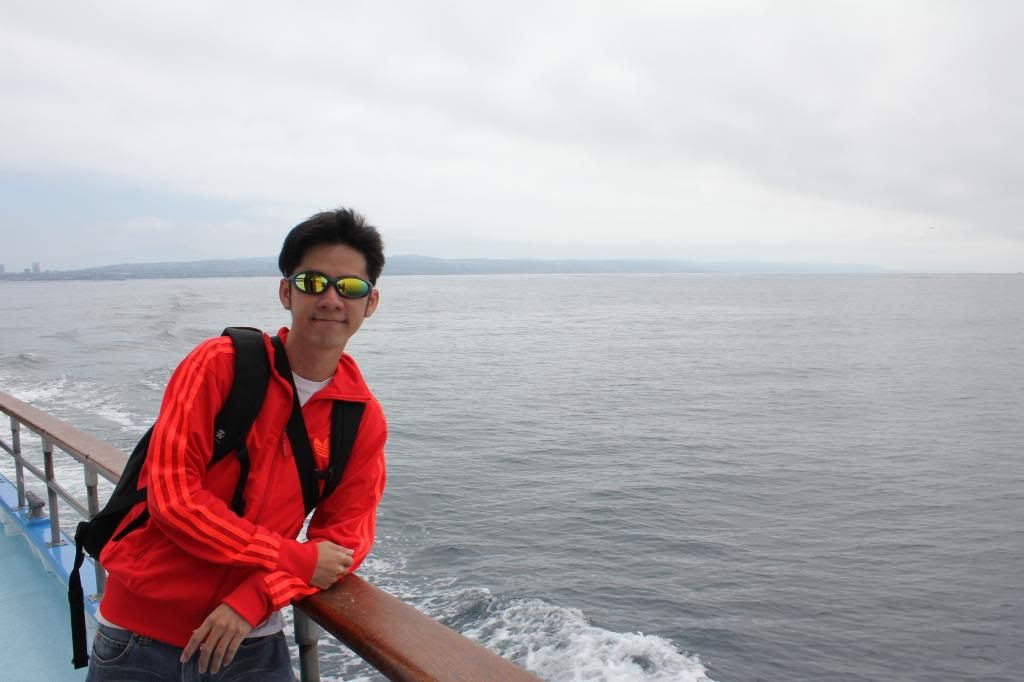 We spotted dolphins as soon as we were on the open waters!
Everybody including us scrambled to the front to take closer looks at the dolphins despite of the cold wind blowing on us!
We forgot that we were cold once we watched the dolphins in amazement.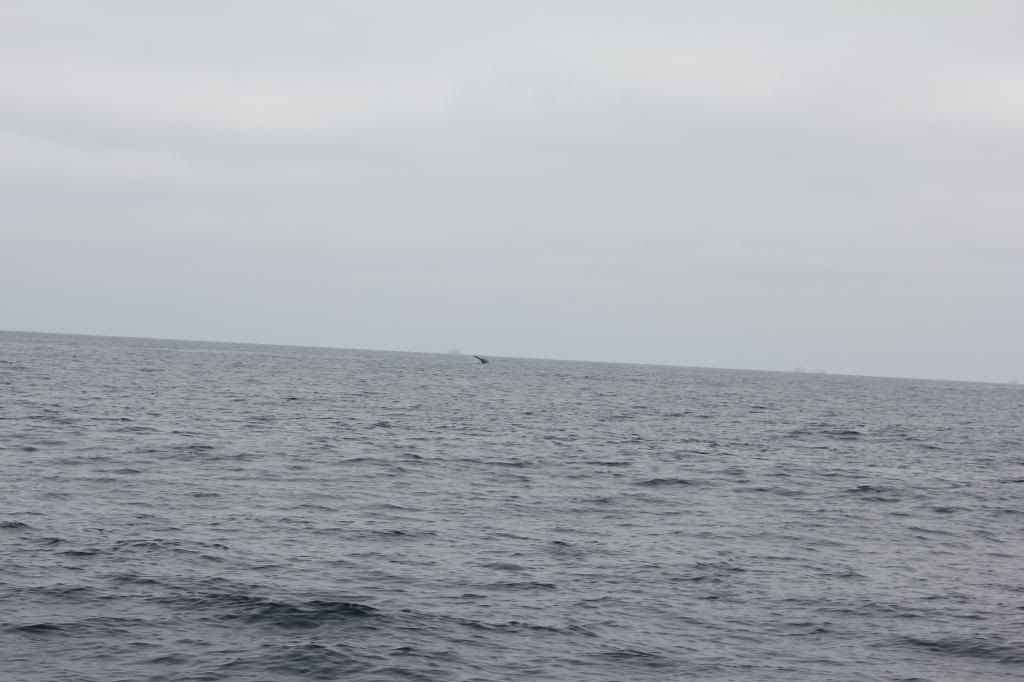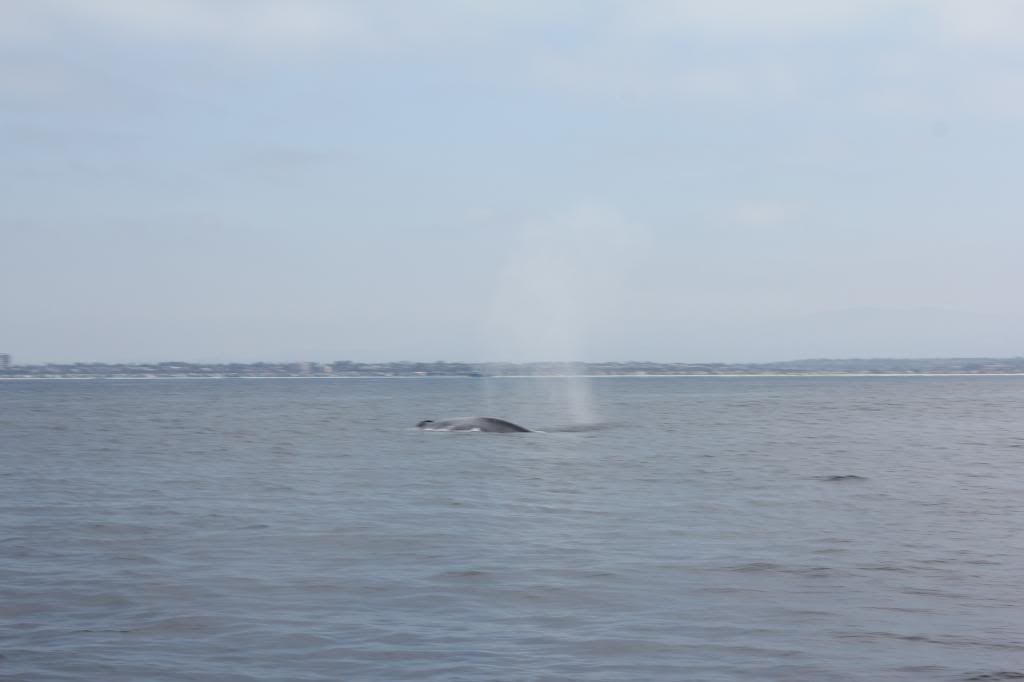 Another star highlight was the whale!
They are found very far away from the dolphins.
Since our boat was small, we could not go near the whales otherwise the strong waves created by their turns would already capsize our boat!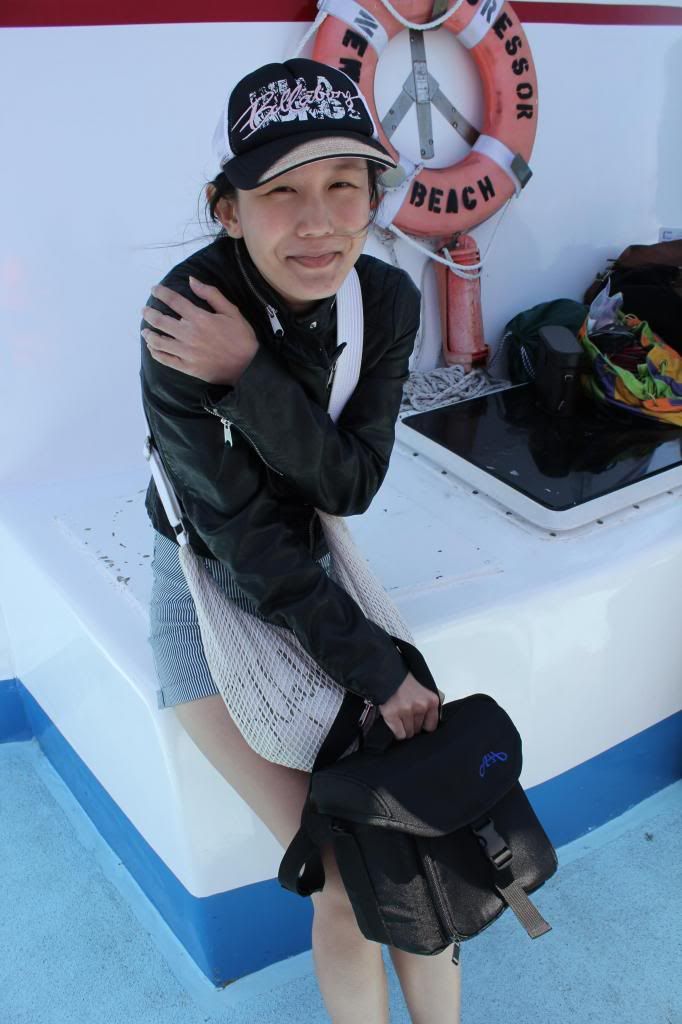 By the end of the cruise, we were freezing to cold!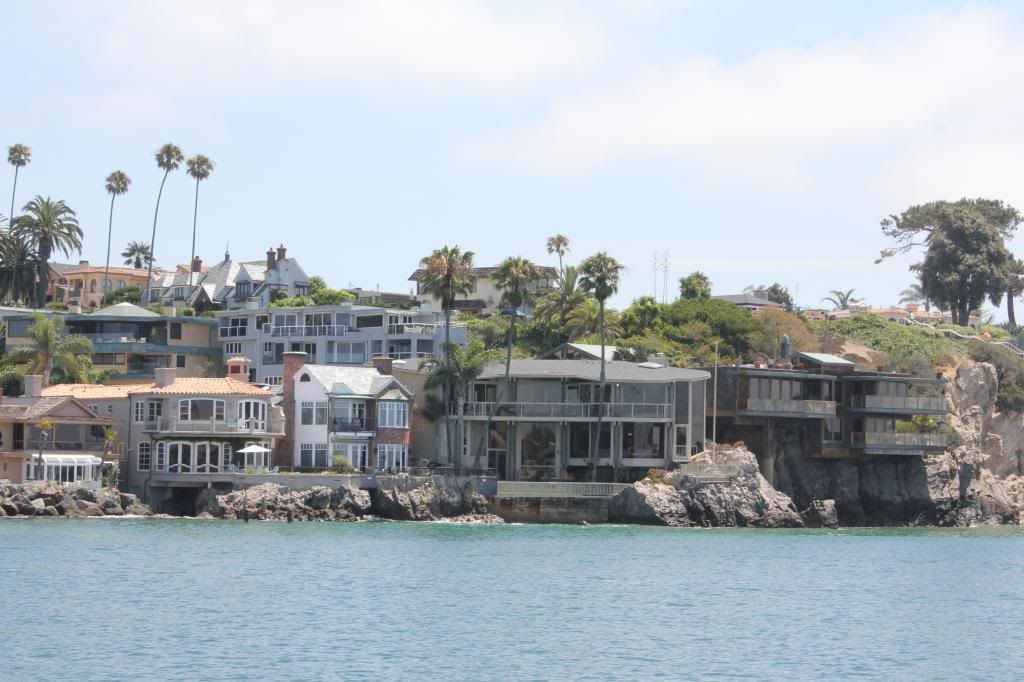 It would be great if we have a house here.
Just think of waking up to a ocean view every morning and breakfast at the balcony!
Paddle Surfing.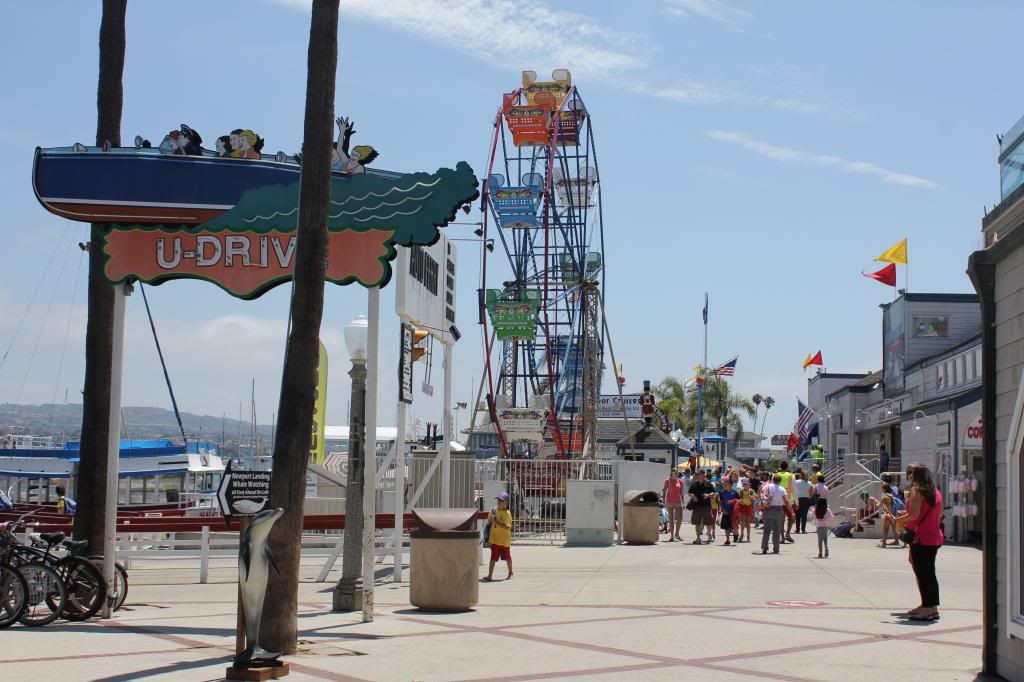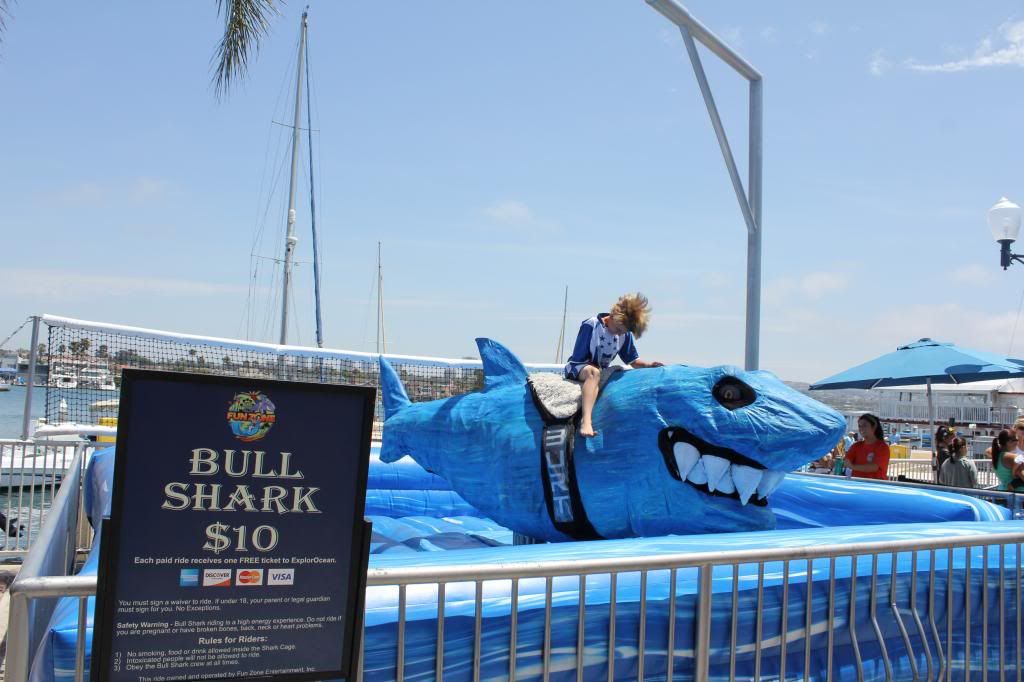 Exploring the town a bit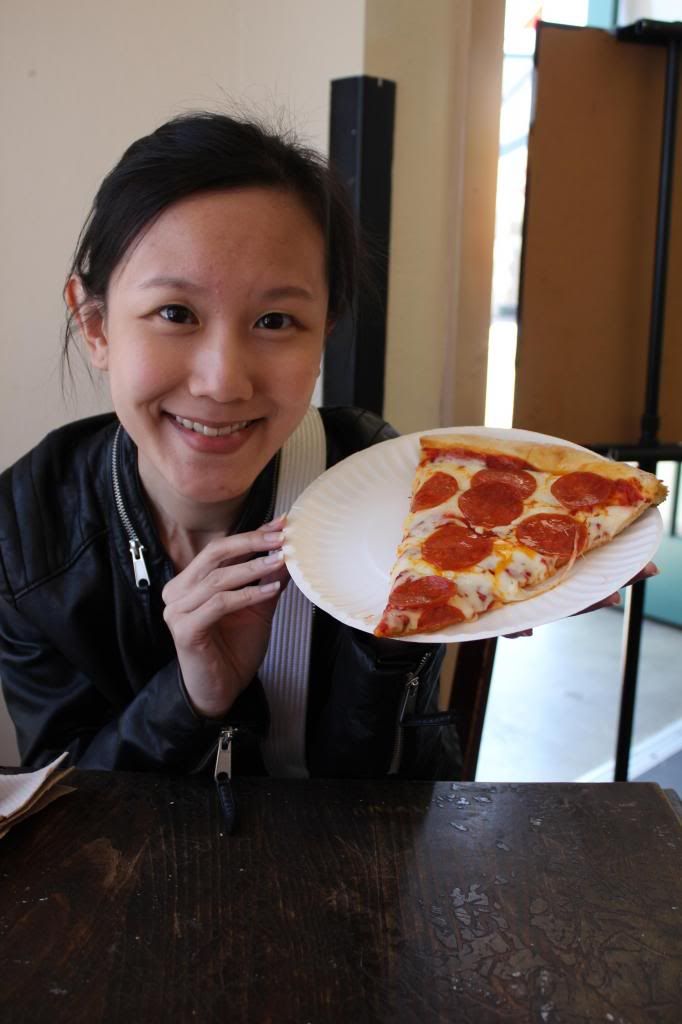 Decided to have lunch here as we saw lots of people in the restaurant.
We can have a big slice of pizza here unlike back in Singapore!
And the pizza is YUMMMYYY!!
If you happen to be in Newport Beach for whale/dolphin cruises, I recommend you try this pizza joint! You can spot this joint while walking past the piers.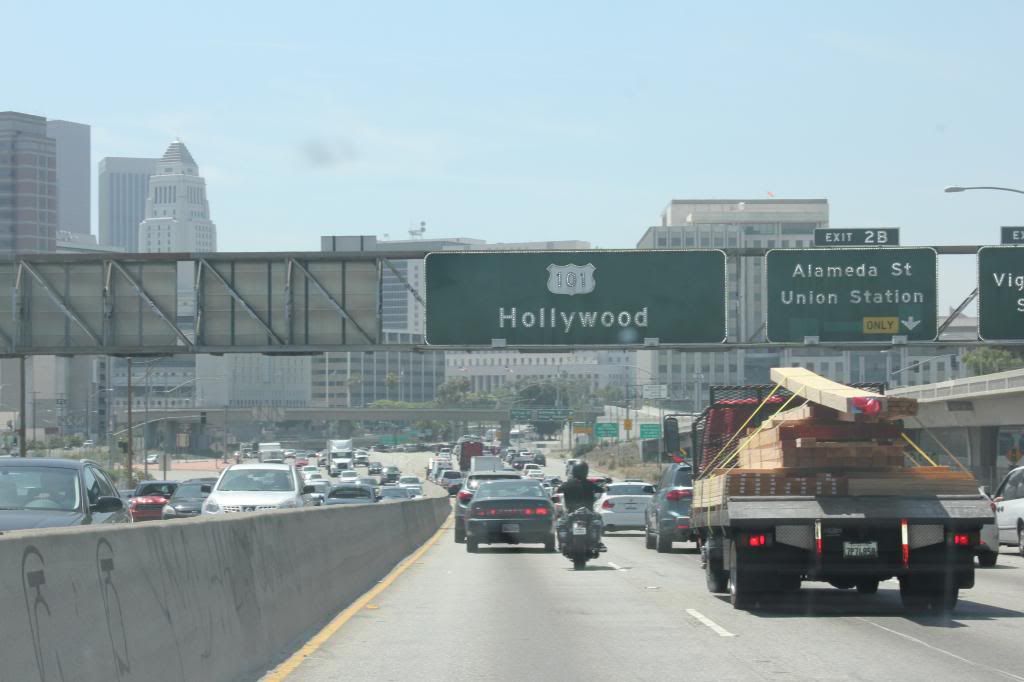 Since the cruise only lasted 2-3 hours, we decided to spend the afternoon in Hollywood!!!!!
Hollywood, here we come!!!
As we arrived in Hollywood, we realized that car parking was quite expensive.
Since we do not have much knowledge, we skipped the shopping centre car parks and public parking lots which charge a full day rate that we do not really need!
We searched for parallel car parking lots and found one then parked.
But later we observed that we parked along a kerb which was painted red.
We checked other cars and indeed, they don't park at red kerbs.
Not wanting to risk getting a fine which is quite expensive, we found another parking nearby.
So if you are driving in Los Angeles, you need to be cautious about where you park.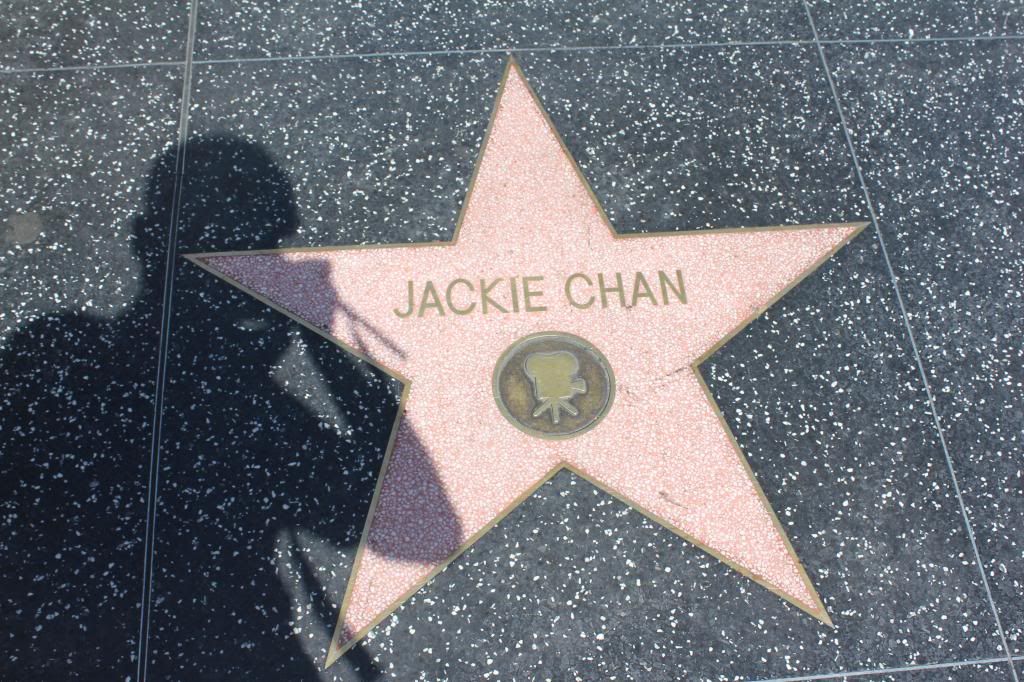 Walk of Fame!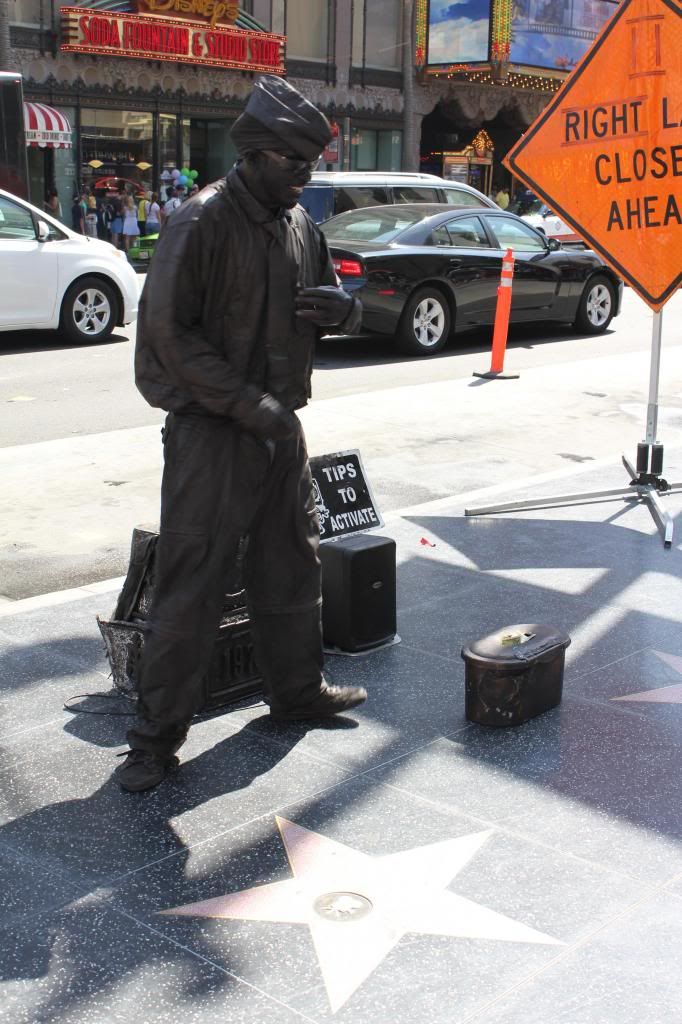 You can find many of those street characters and buskers.
They'll take photos with you for a tip.
It's entirely up to you if you want to pay.
As for us, we took photos of some characters stealthily! :P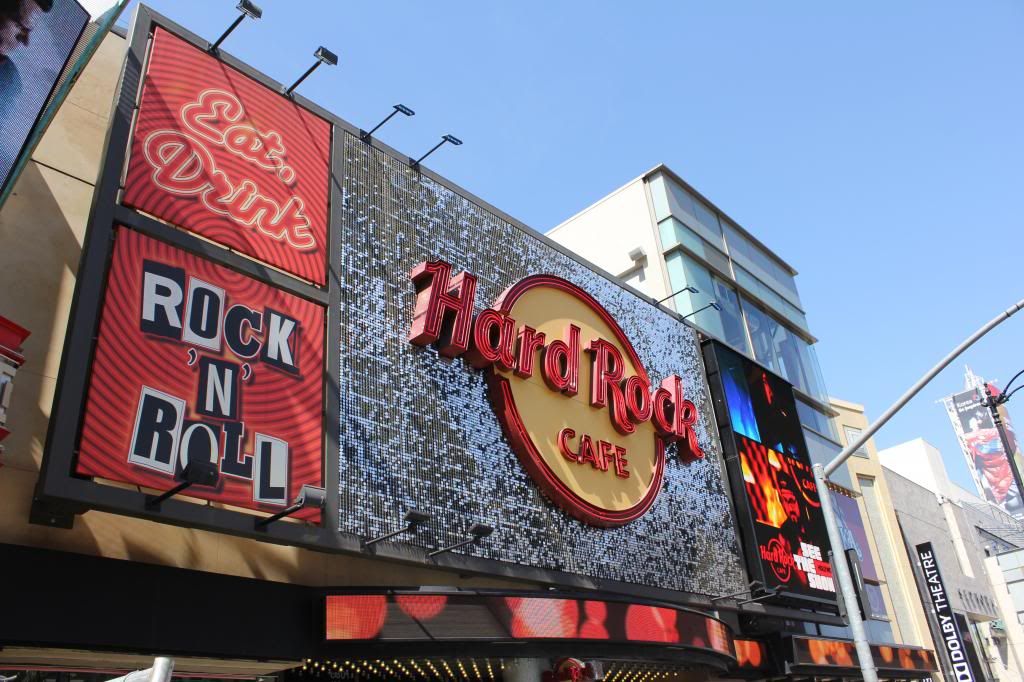 Hard Rock Cafe Los Angeles!
We always stop by Hard Rock Cafe whenever we are overseas in a country for the first time!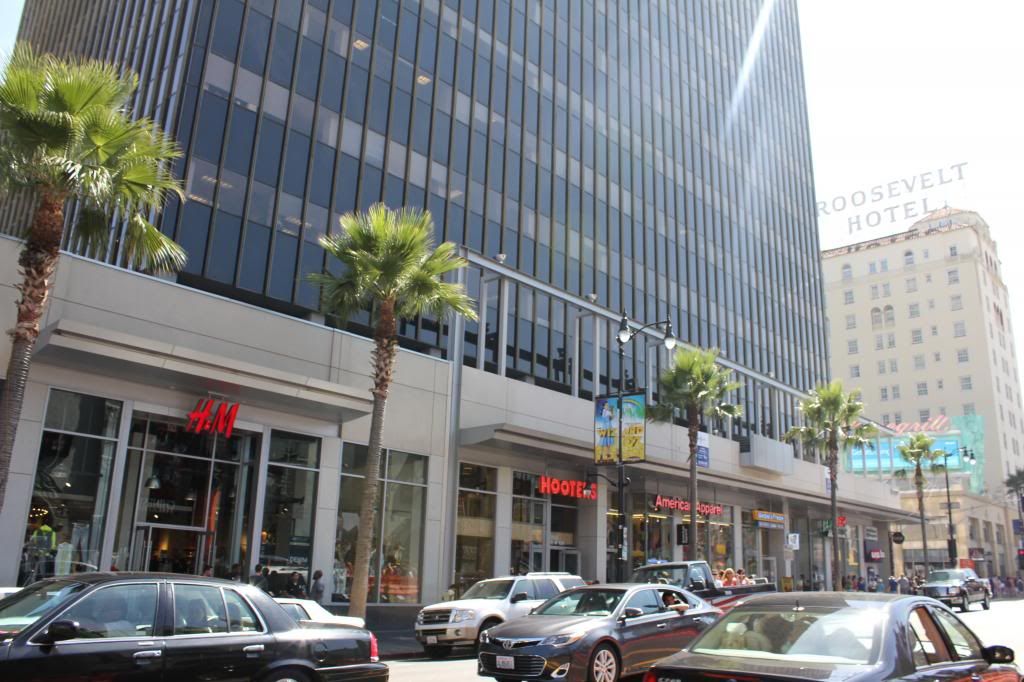 Shopping shopping calls out to us!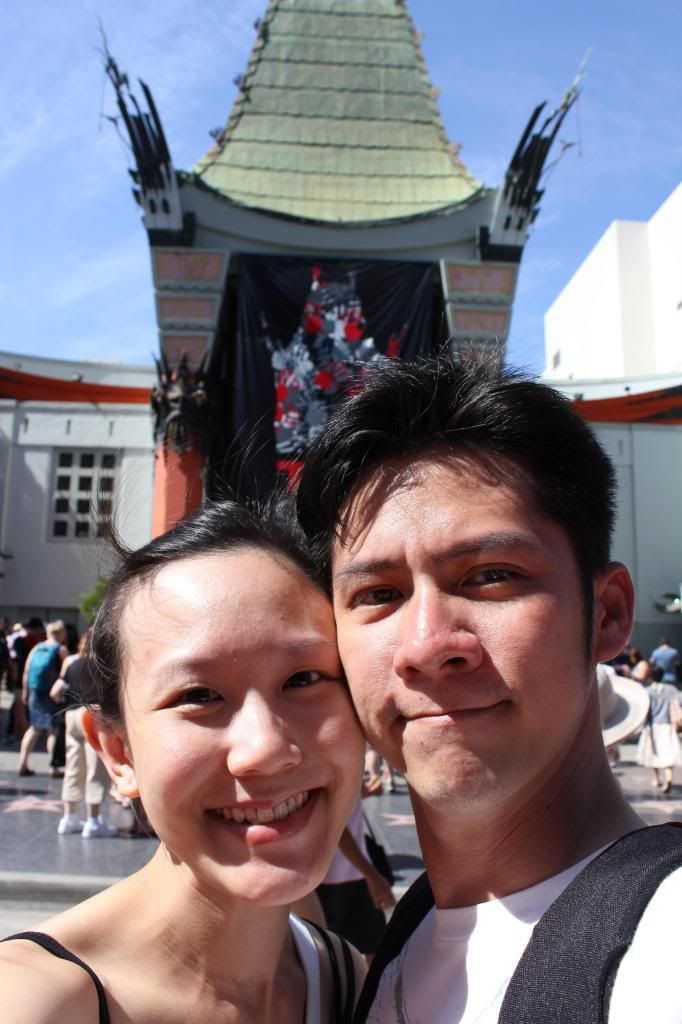 Us!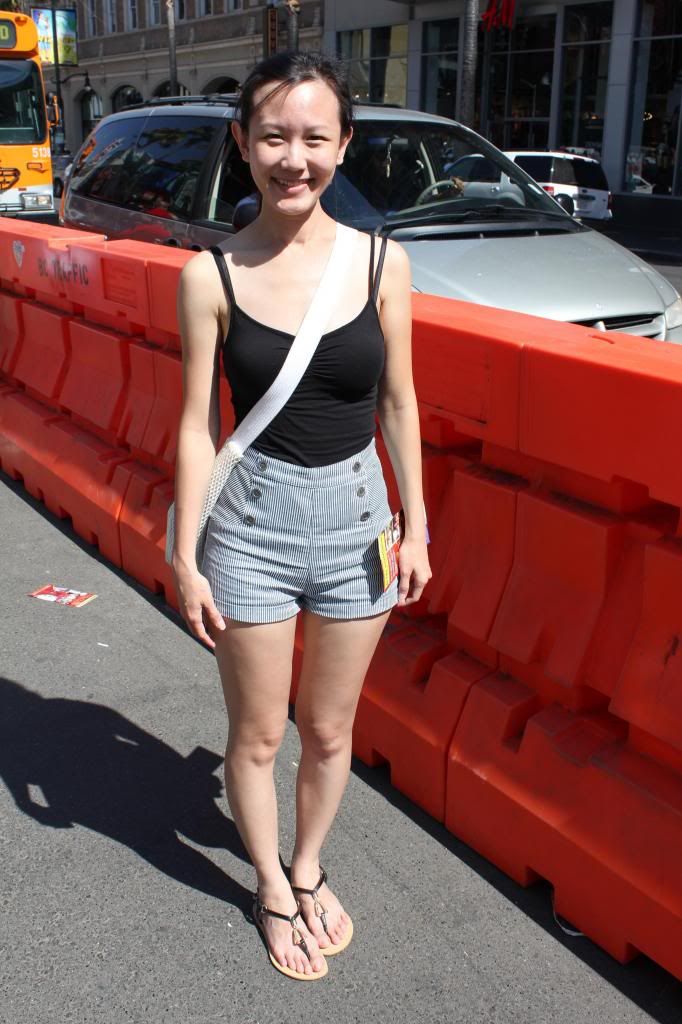 OOTD: H&M camisole, La Nouveau Mode
Ahoy Sailor Shorts
in Black, Charles and Keith sandals & Billabong bag
The shorts are still available in Black, Blue & Red, Size S & M!
Click on the link above!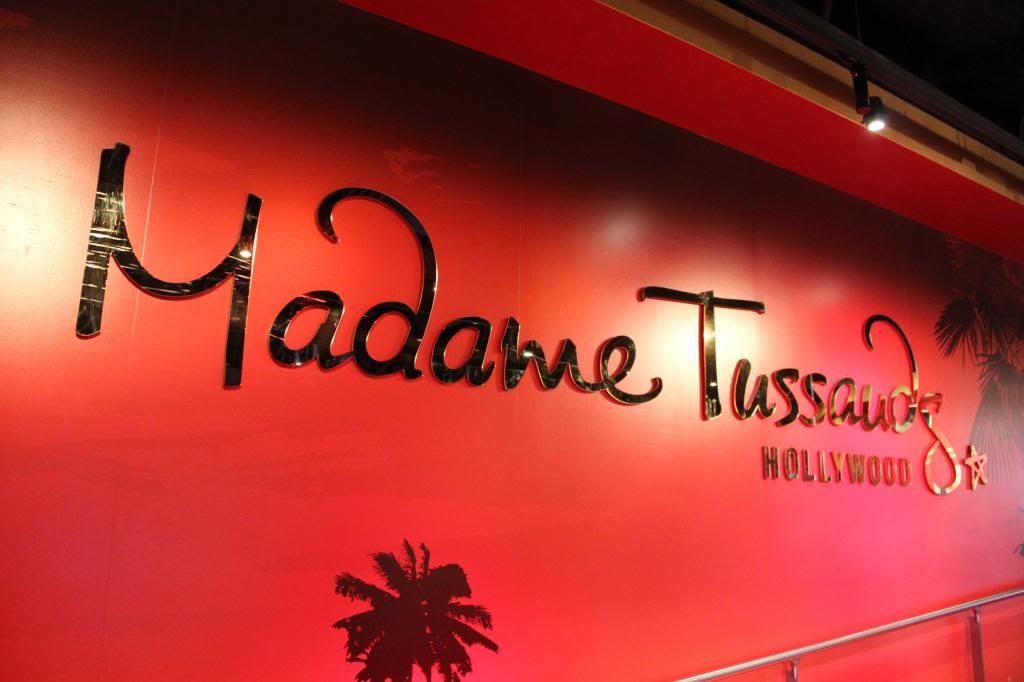 Madame Tussands Hollywood!
The attraction is also included in our LA Go Card.
Johnny Depp!
The first Victoria's Secret store in USA I've ever stepped into!
And of course, I came out with a shopping bag! ;)
The Hollywood Sign!
It was taken at the top level of Hollywood & Highland Center.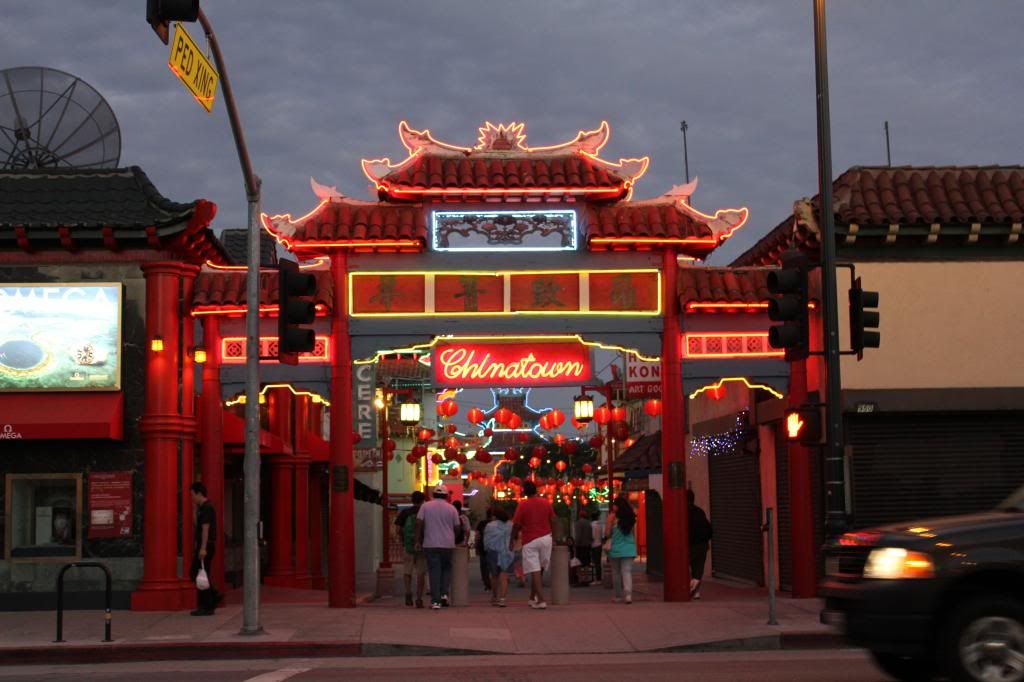 Chinatown!
It was quiet at night so I do not know if it is bursting lively in the afternoon.
Foo Chow Restaurant where Jackie Chan's movie Rush Hour was shot.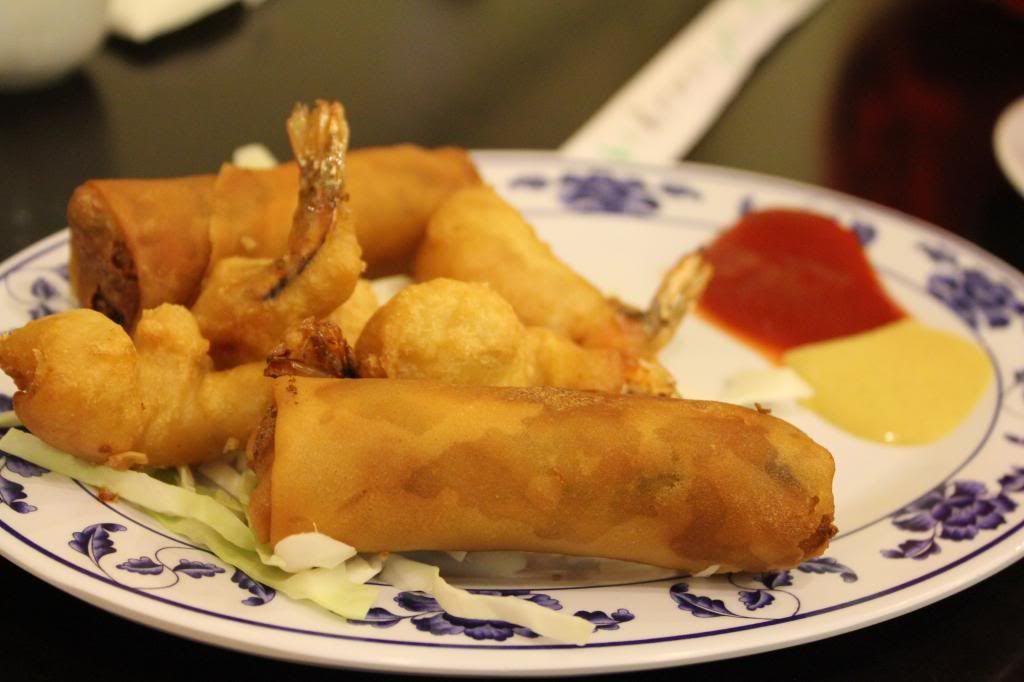 Our dinner for the day!
Wanton Dumpling Soup
Spring Roll
Fried Shrimp
Cashew Nut Chicken
Sour n Sweet Pork
When the meat dishes were served, we simply stared at the big servings!
One dish is enough for 2-3 pax?
Faint!