Fashion
Falling in love with Michael Kors
10:10:00 PM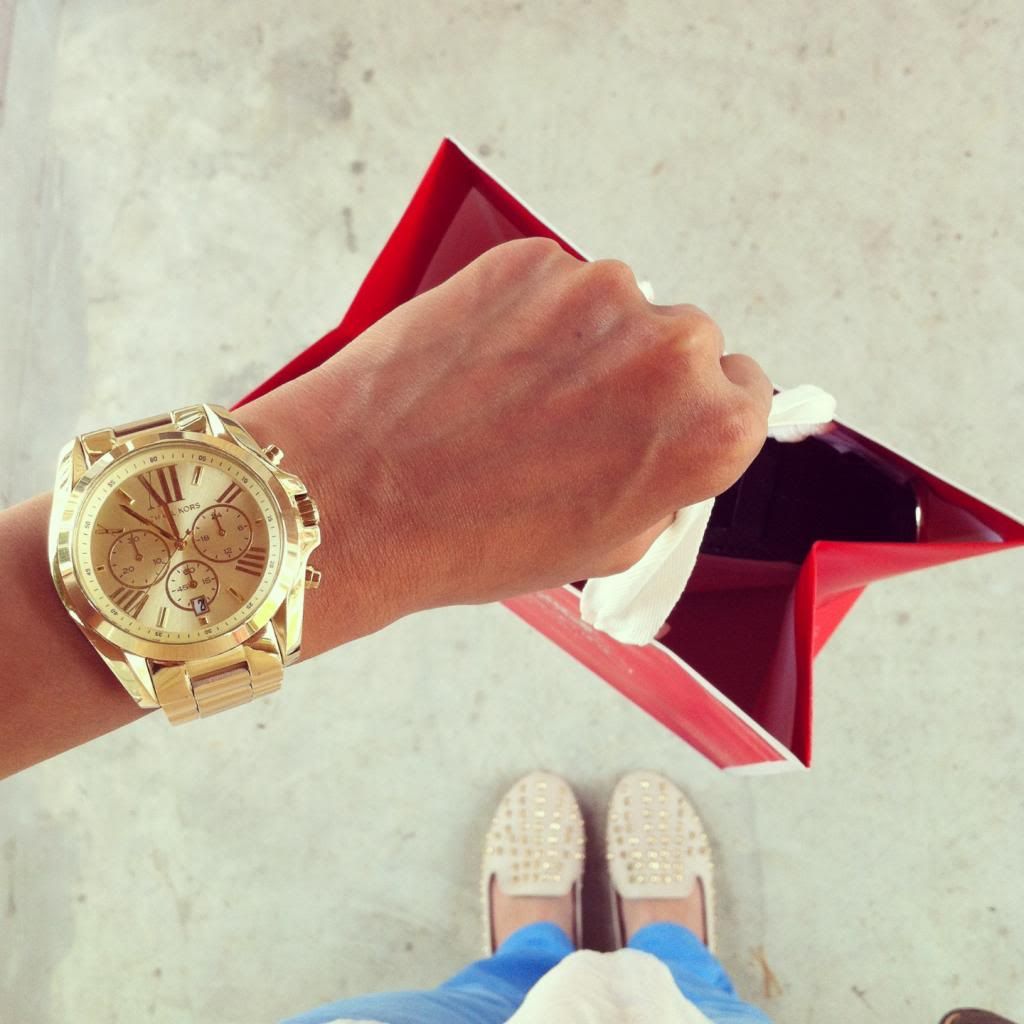 Wore out my Michael Kors golden watch for the 1st time after my USA trip.
I love the striking contrast of the golden watch against my newly-minted tanned skin!
Bought it online from Michael Kors store and shipped it over to SG here!
Very cheaper than buying the watch itself in SG!
It costs about SGD$300+++ while the watch retails for more than SGD$400++!
What did I wear to complement the watch?
OOTD: Victoria's Secret lace top, Uniqlo jeans, Rubi flats & Louis Vuitton Speedy 30 bag