Breakfast at our hotel was not really good. Just that there were not much choices like bagel, bananas, pies, coffee & tea... So, we decided to skip it today and went to McDonald's nearby. We would always go to McDonald's and other fast food restaurants when we are overseas.. Haha!! You can call me kiasu or fussy but I only wanna compare our local junk food to overseas which is better!
Look at the beverage station!!
Yay to refillable drinks!!!
Booboo that we don't have any in SG back.
Sometimes, it is good that SG don't have this kind otherwise cramming students would be flocking to the outlets, making the real customers feel fed-up..
I realised that not all US states are the same after visiting a few states. San Francisco and New York don't have those refillable beverage stations.
Okok, enough of the wonderful refillable feature..
Back to the food.
Amazing!
When we checked their menu, there were lots of choice set meals like 16 set meals???
Hard to choose, ya..
Most of the set meals are muffin or burrito etc.
Except the breakfast set is sold individually without any drink.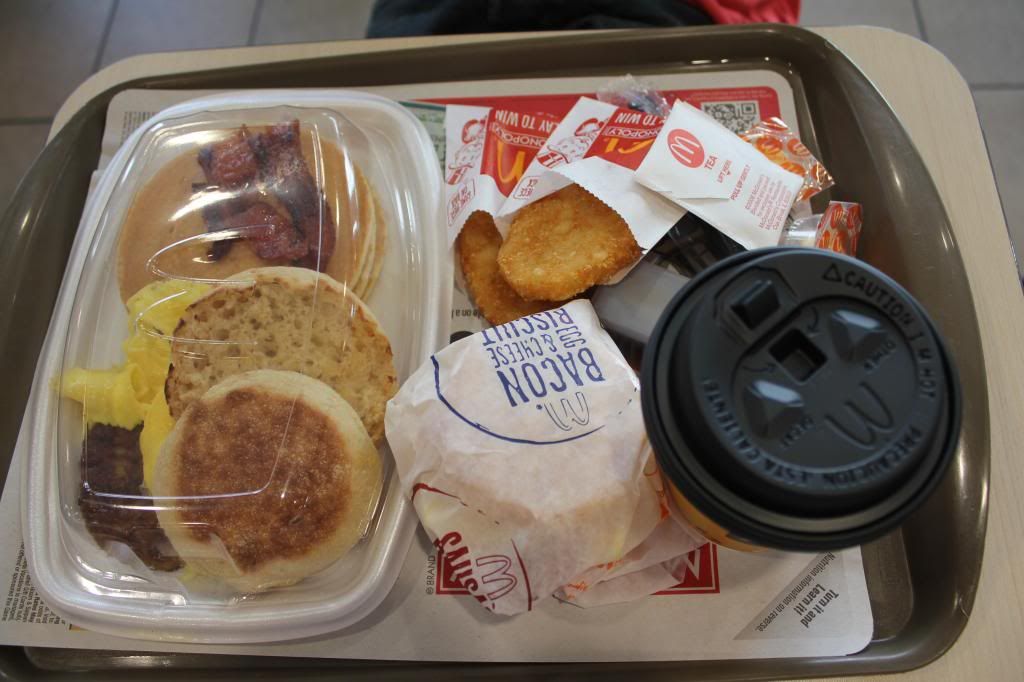 My Big Breakfast Deluxe platter & his bacon & egg muffin.
The big breakfast deluxe platter comes with 3 hot cakes, not 2!!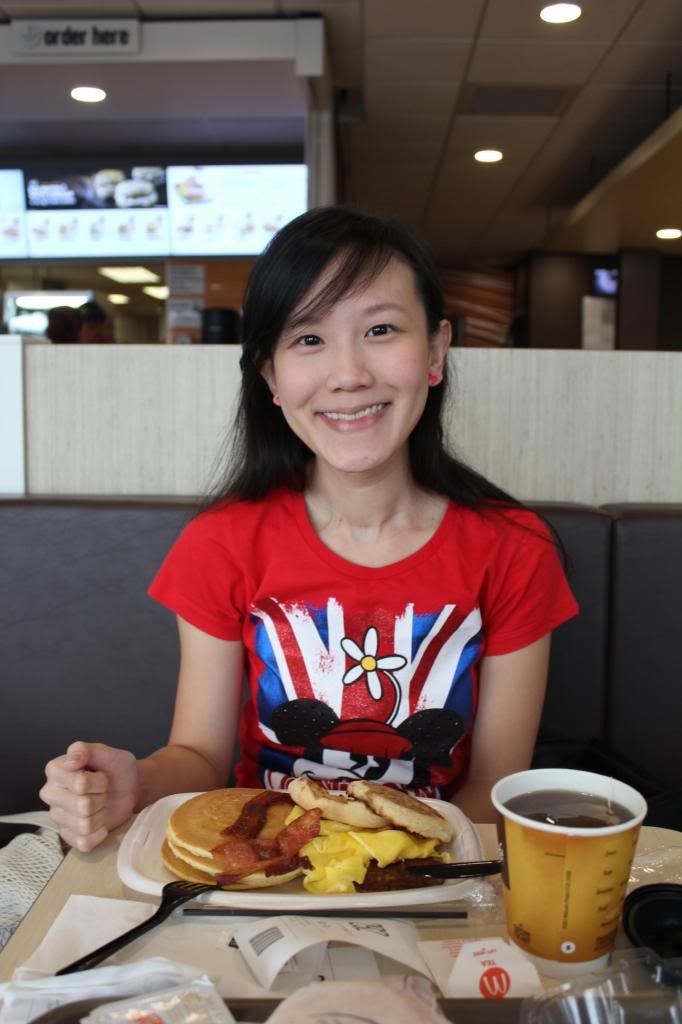 Extremely happy!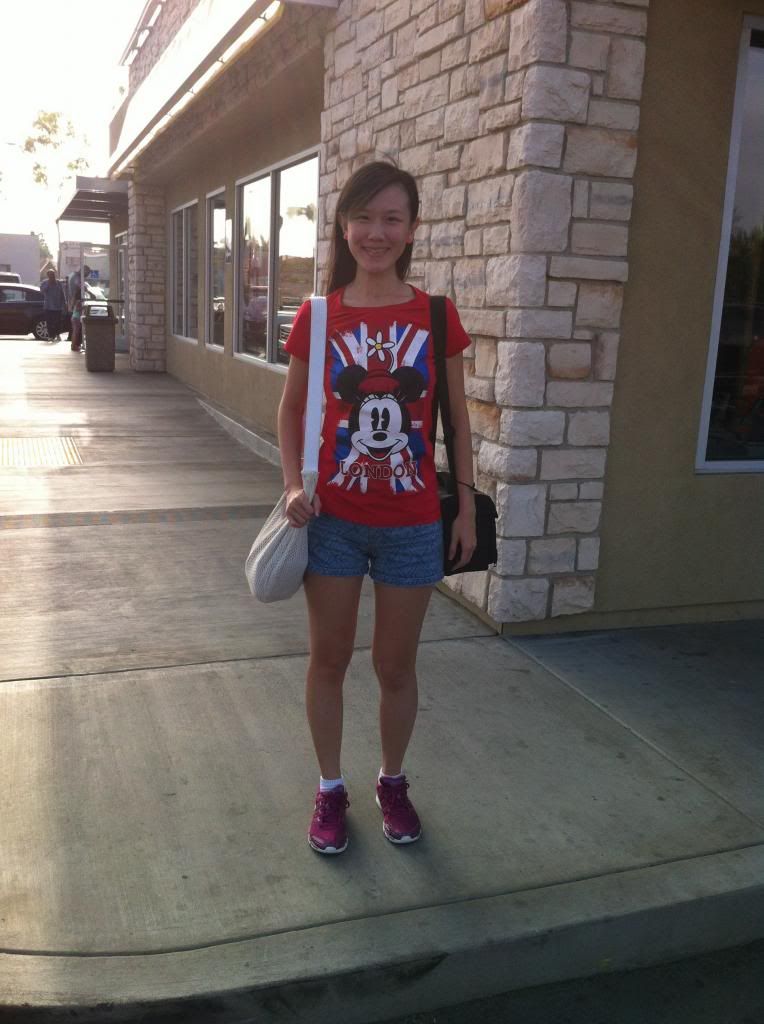 OOTD: Disney London shirt, Cotton On denim shorts, Adidas sport shoes, Billabong bag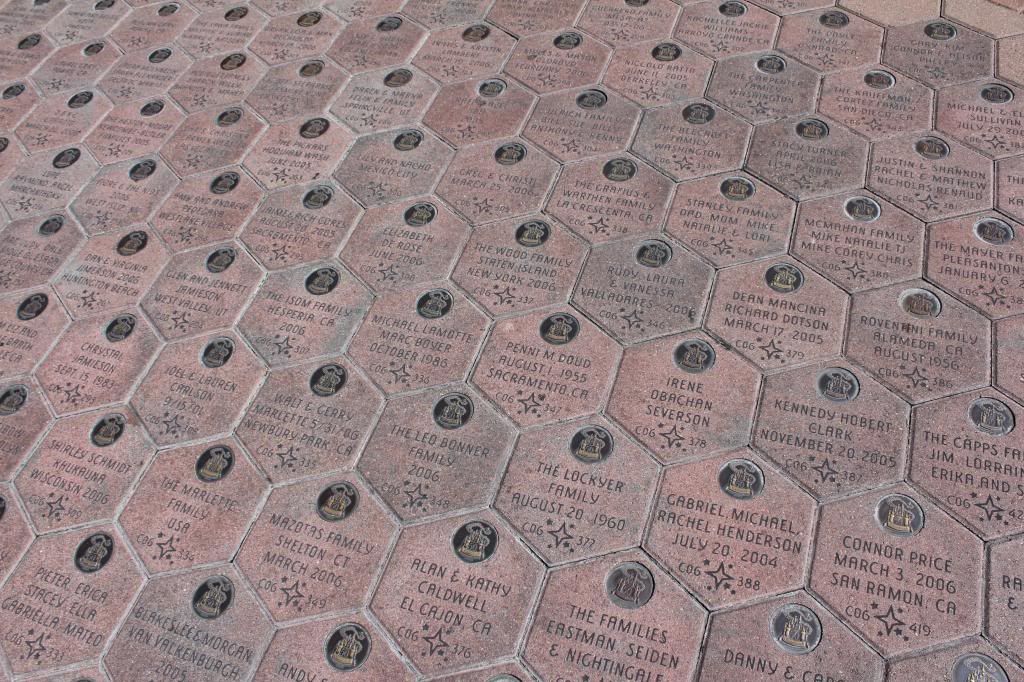 Did not notice this yesterday.
I guess that those names on the tiles were donators.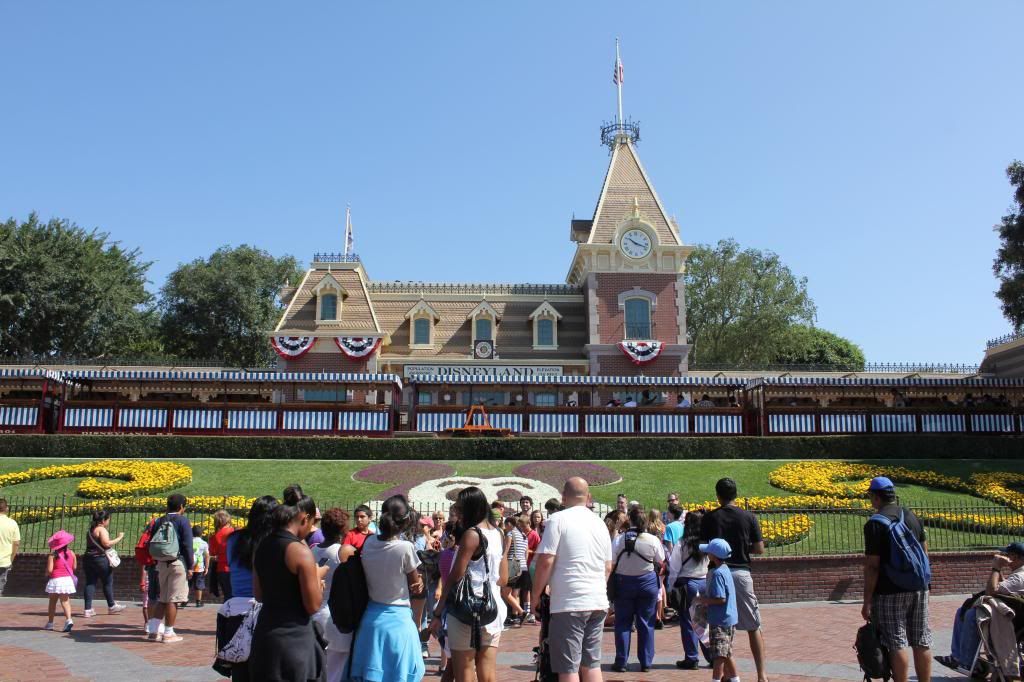 Disneyland Park!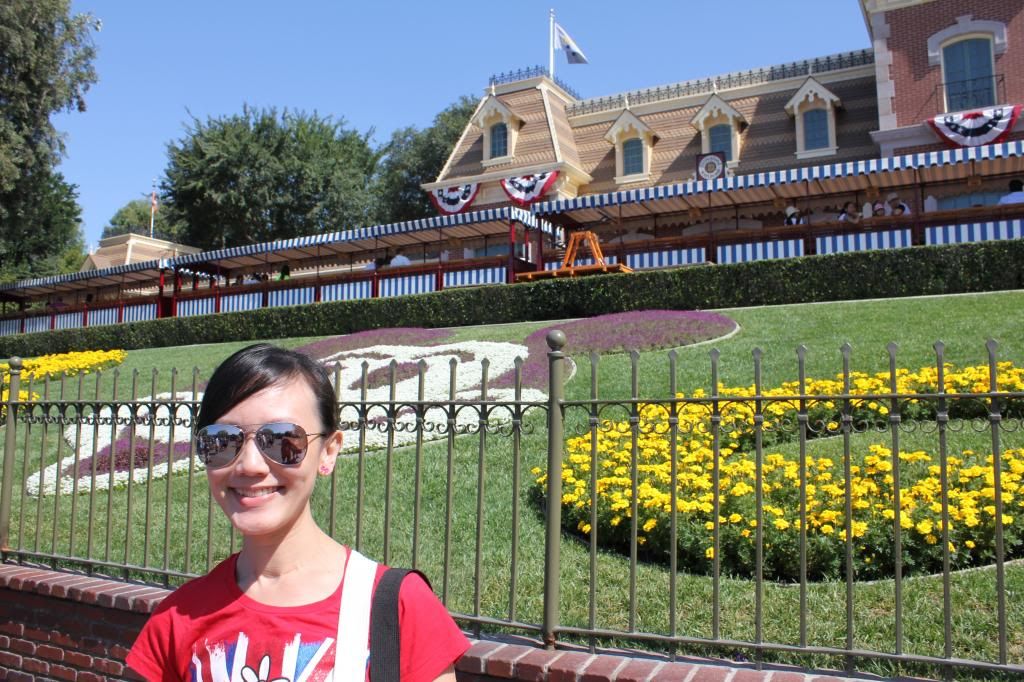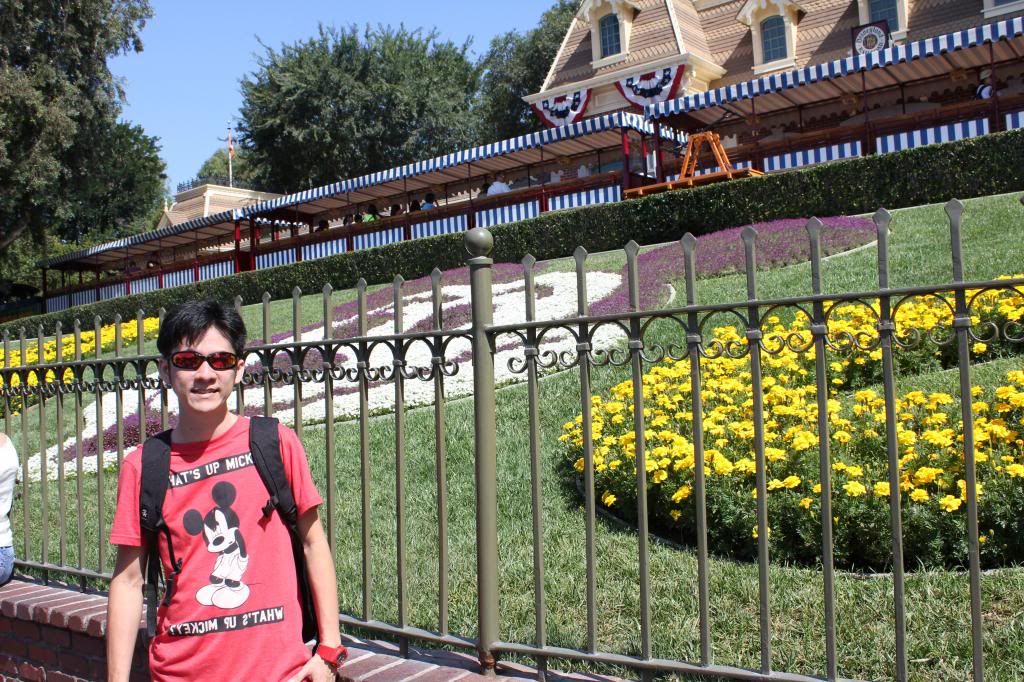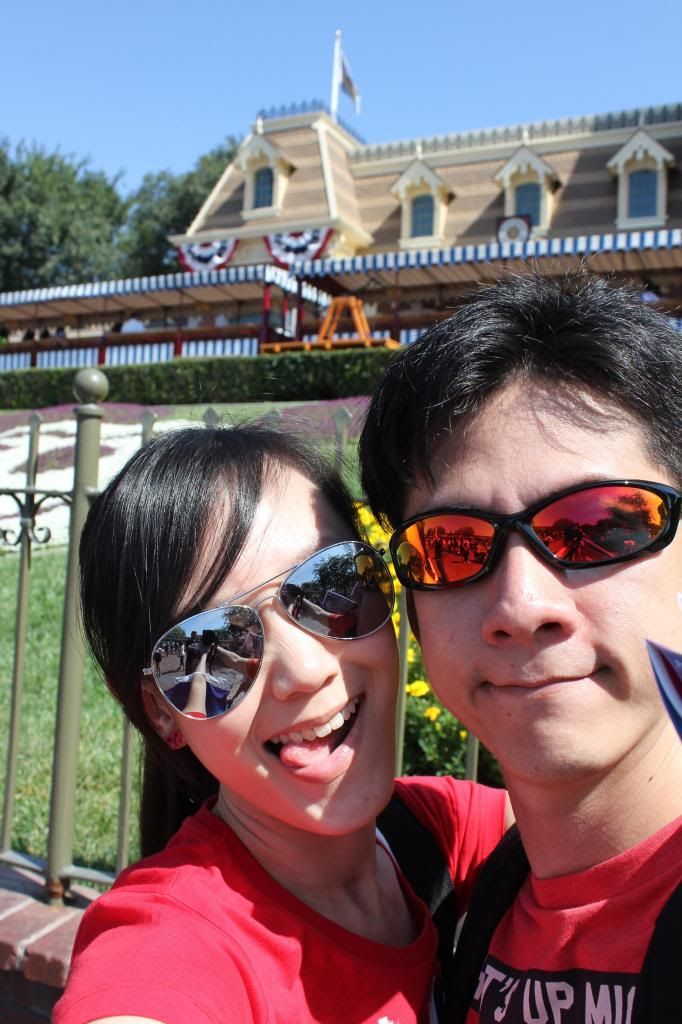 We are ready excited for the day ahead of us!
Disneyland Park interior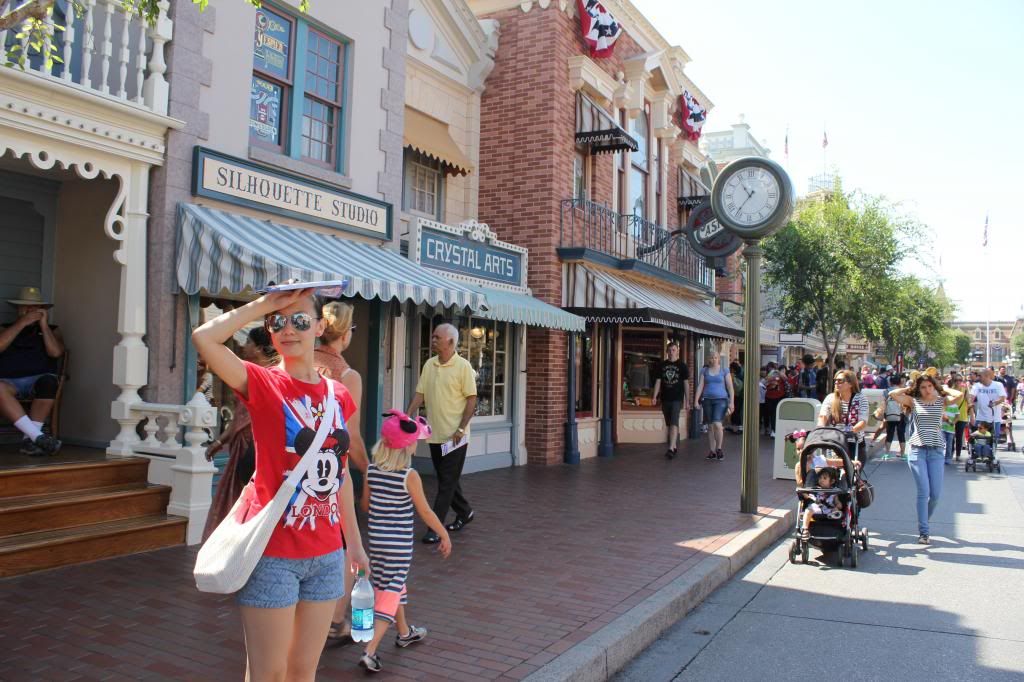 Let me see where we are going...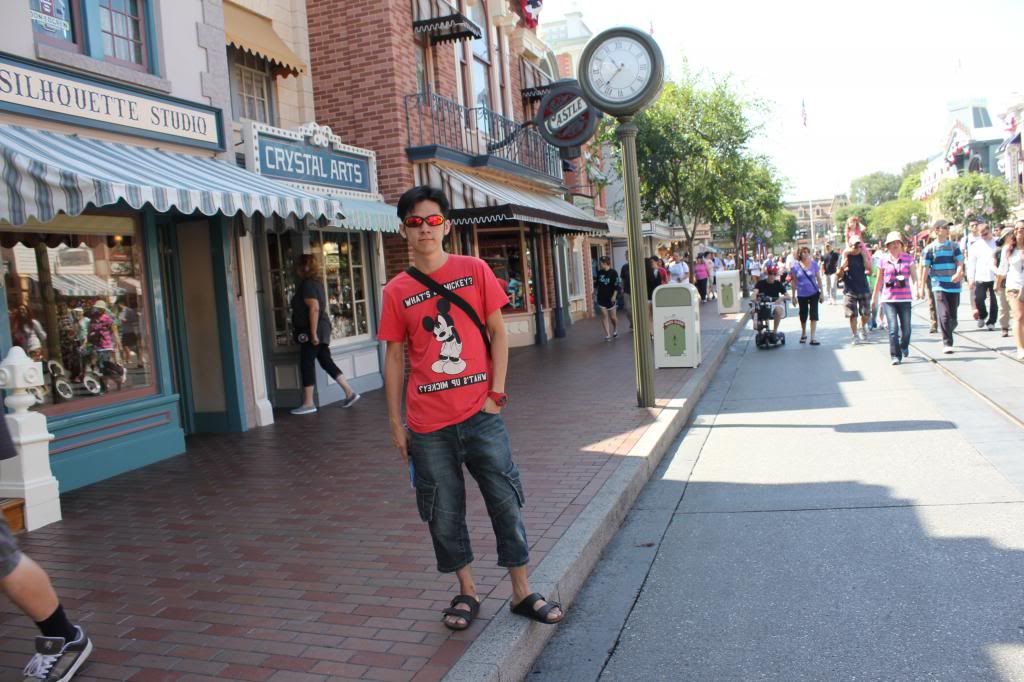 Am I cool?
Horse!!
After seeing this horse, I already concluded that our dreams already came true in Disneyland!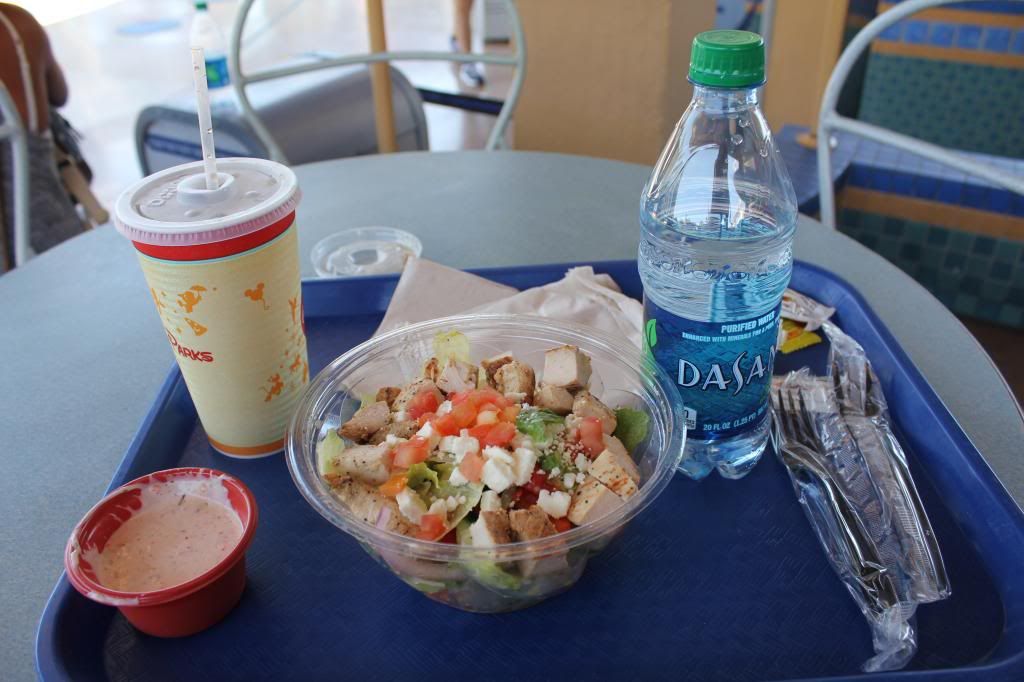 After a few hours, it was lunchtime!
Decided to eat light hence the salad.
Don't be fooled but the size of the bowl is BIG BIG!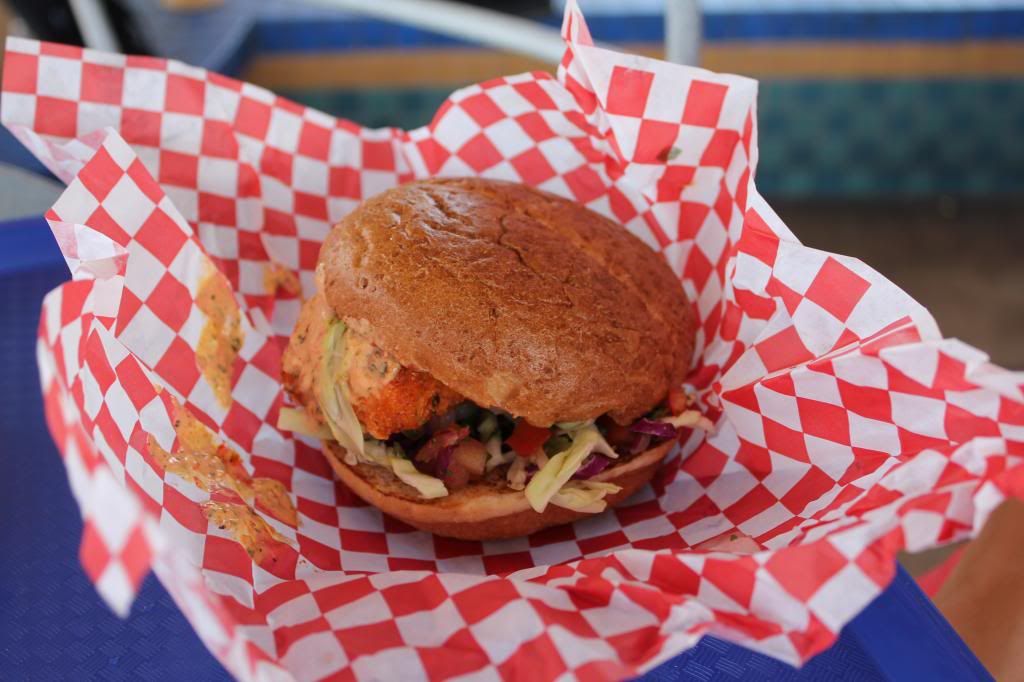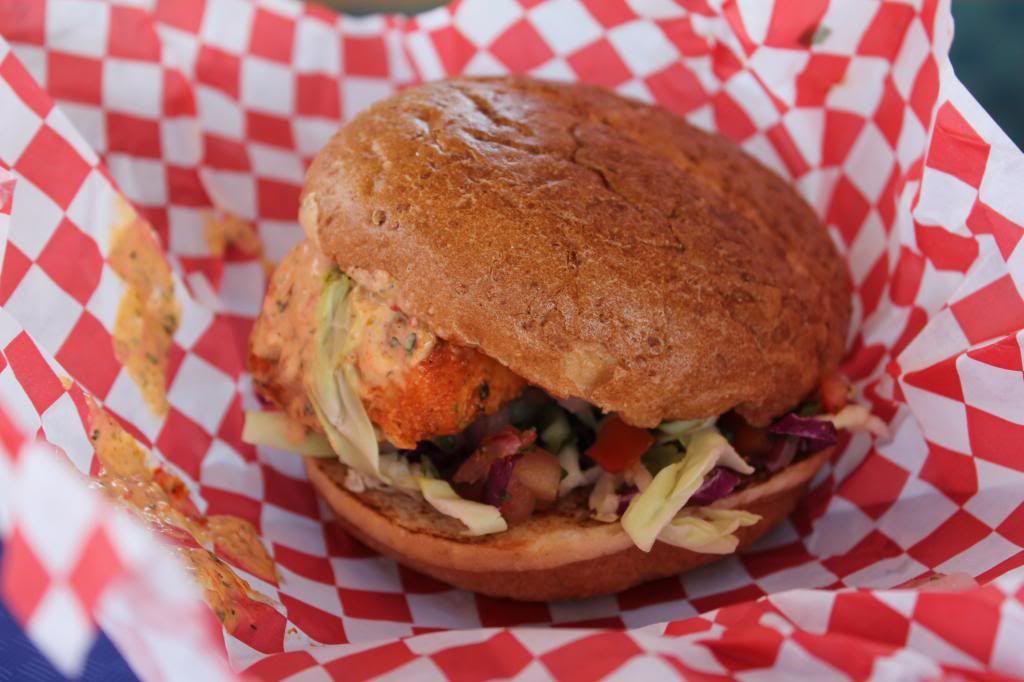 The food was really yummy but a bit expensive?
We could pay for the food with credit cards too!
The meal was about USD15.00 in total?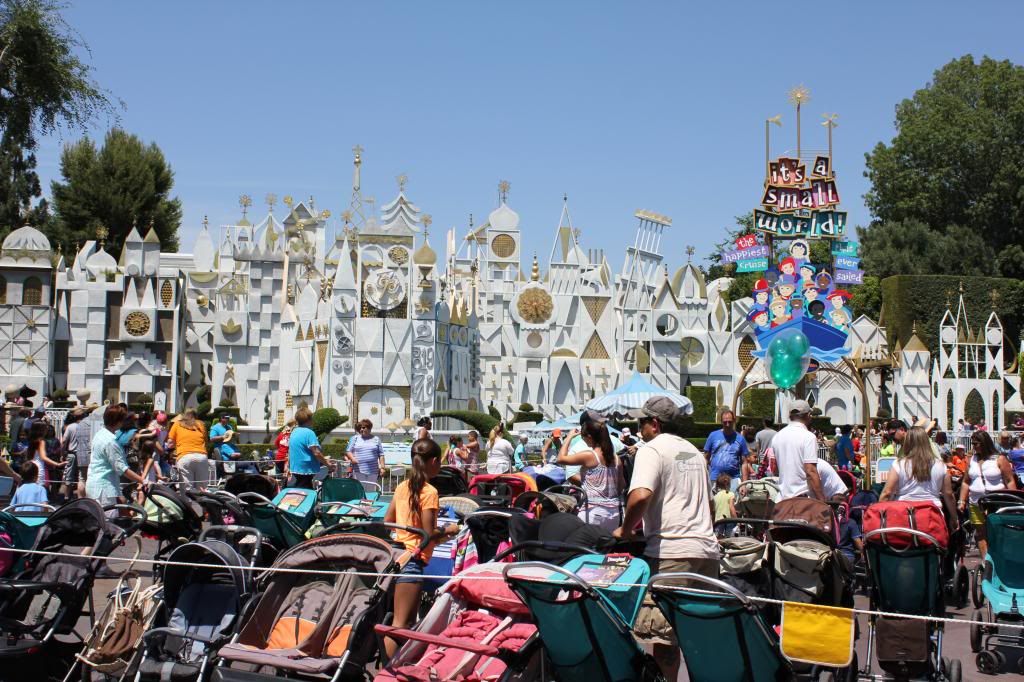 Nothing special about this photo but it was the summer peak period so you can see lots of strollers!
Everywhere we went, strollers would be there.
I admire parents who would give their best to make their children happy no matter they are tired.
Welcome to Mickey's ToonTown!
Tree sculptures!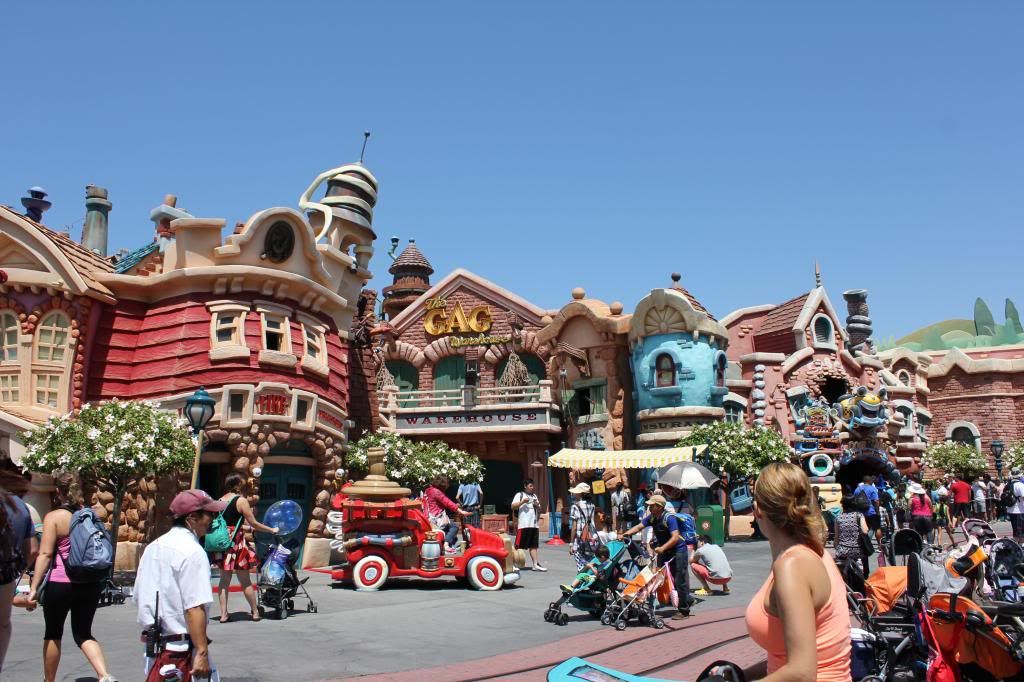 Cute houses!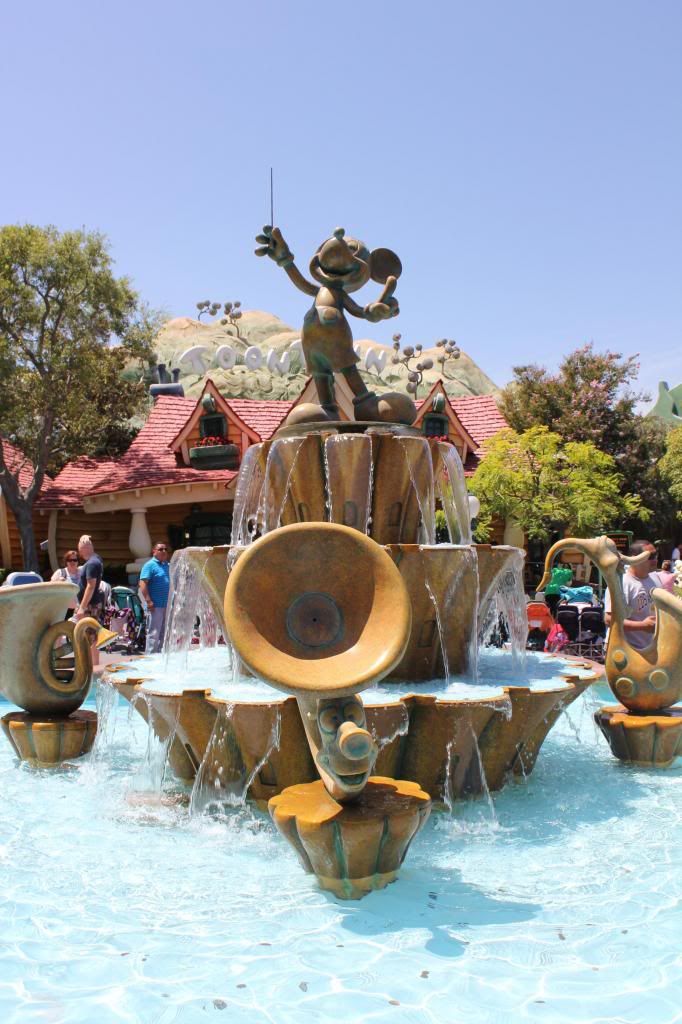 Look who's the mayor of ToonTown!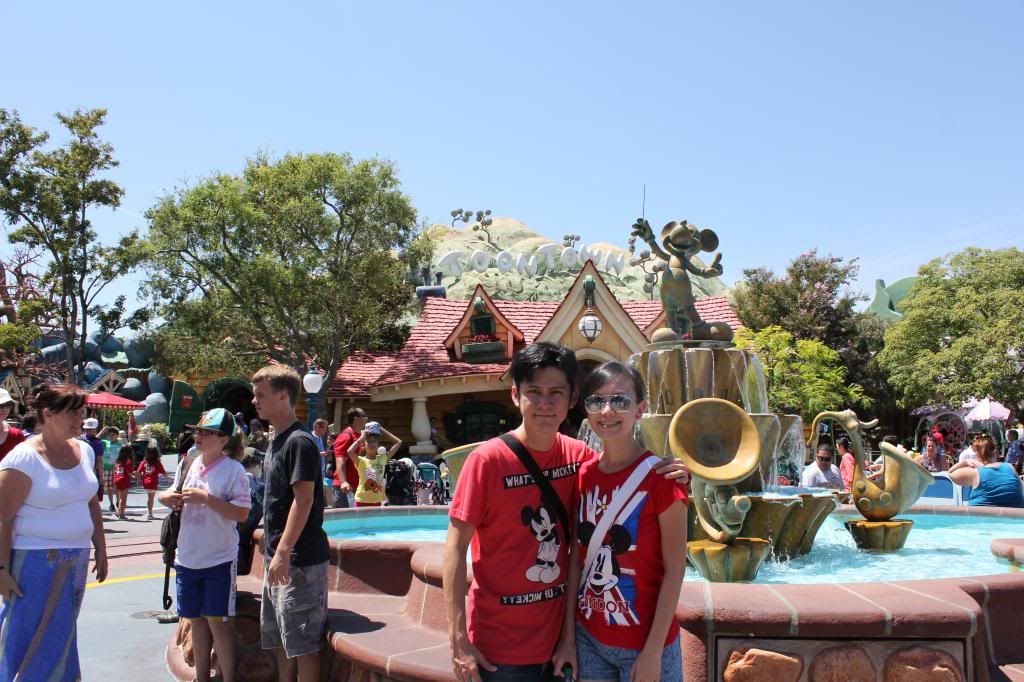 Taken with the mayor!
Guess whose house??
Yeah! You guessed right!
It is Mickey Mouse's house!
After 30-45 minutes of waiting in the maze, we finally got to meet Mickey Mouse!
Another look at ToonTown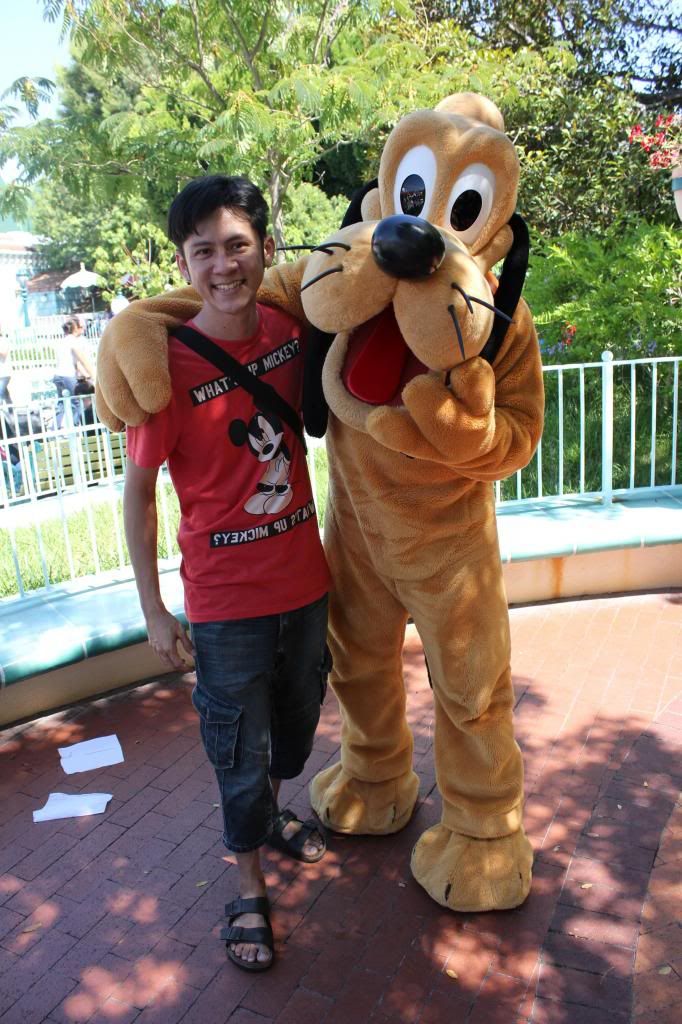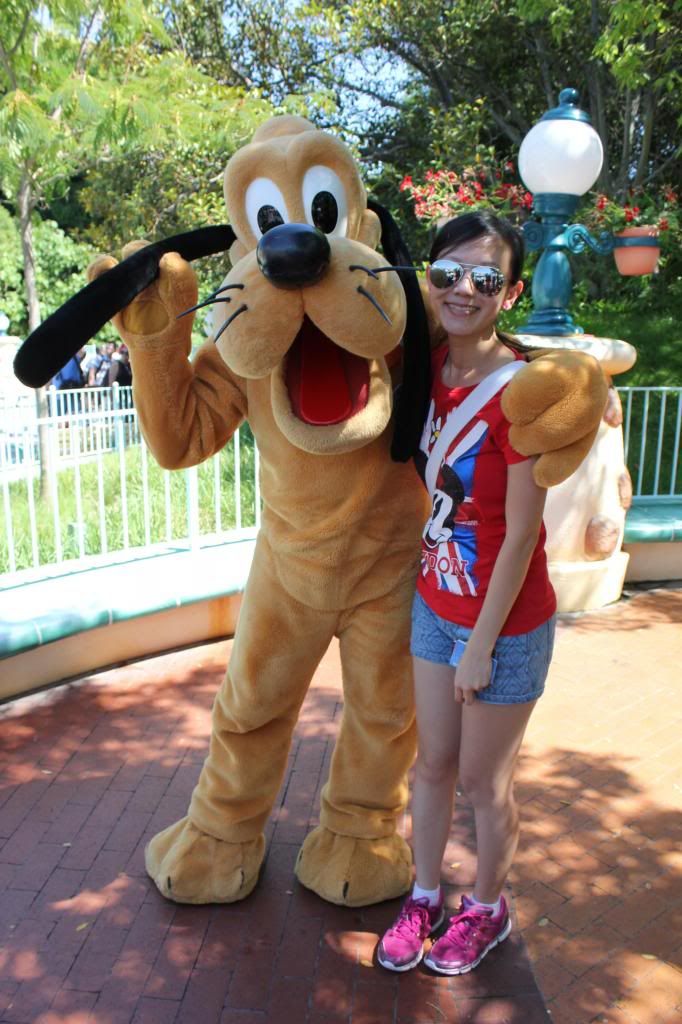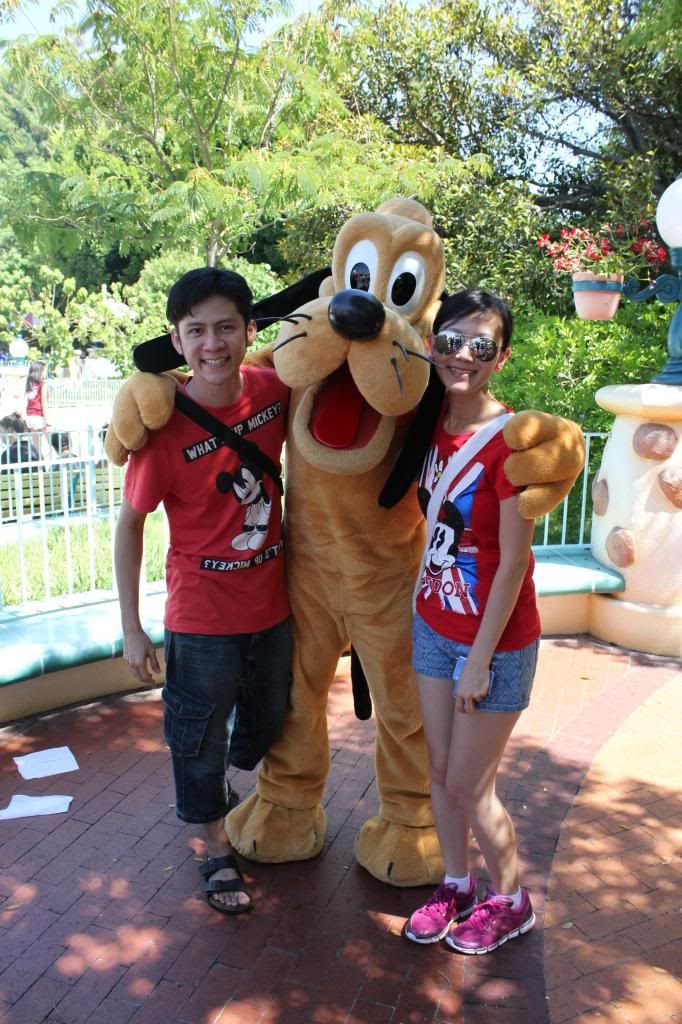 Mickey's friend, Pluto!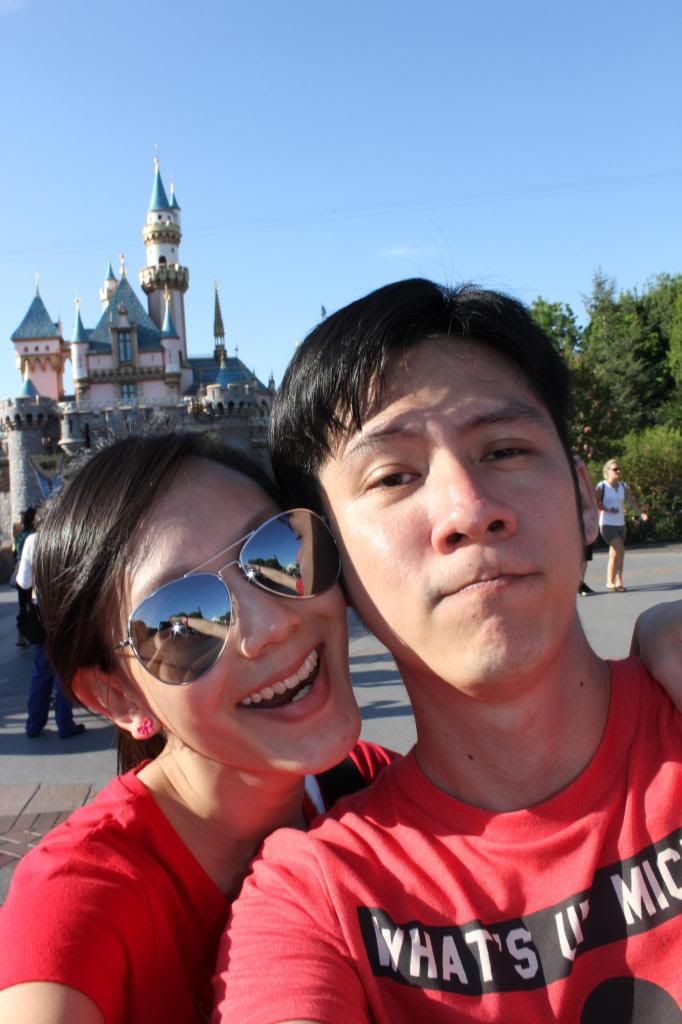 Dreams come true in Disneyland!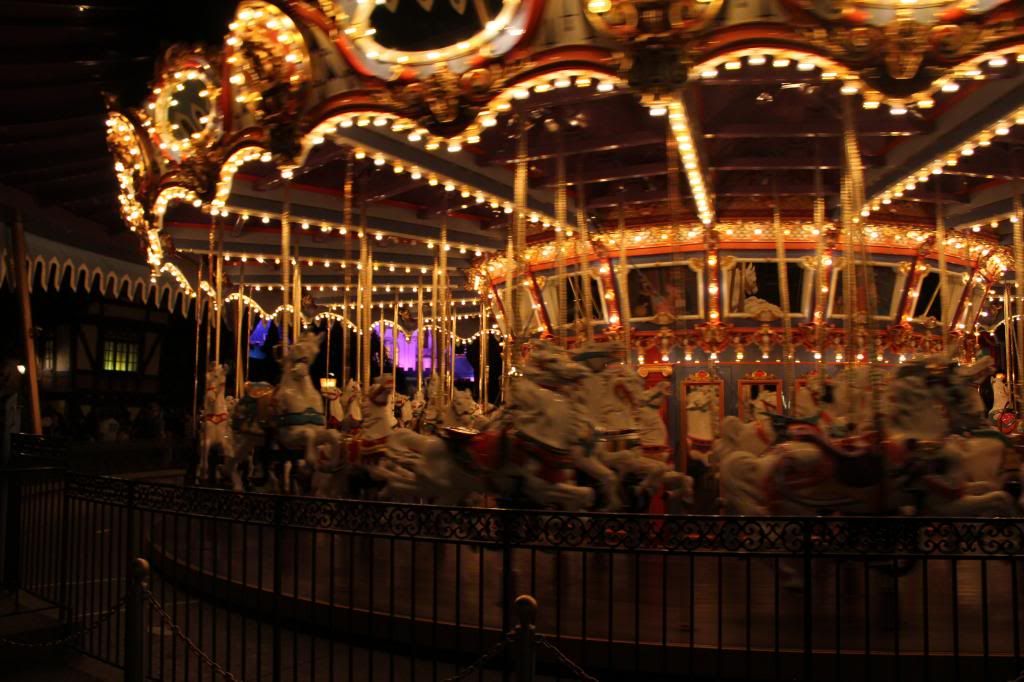 Look how beautiful the carousel is in night!
Sorry for the lousy blur photo but it is reallyyyyy beautiful!!!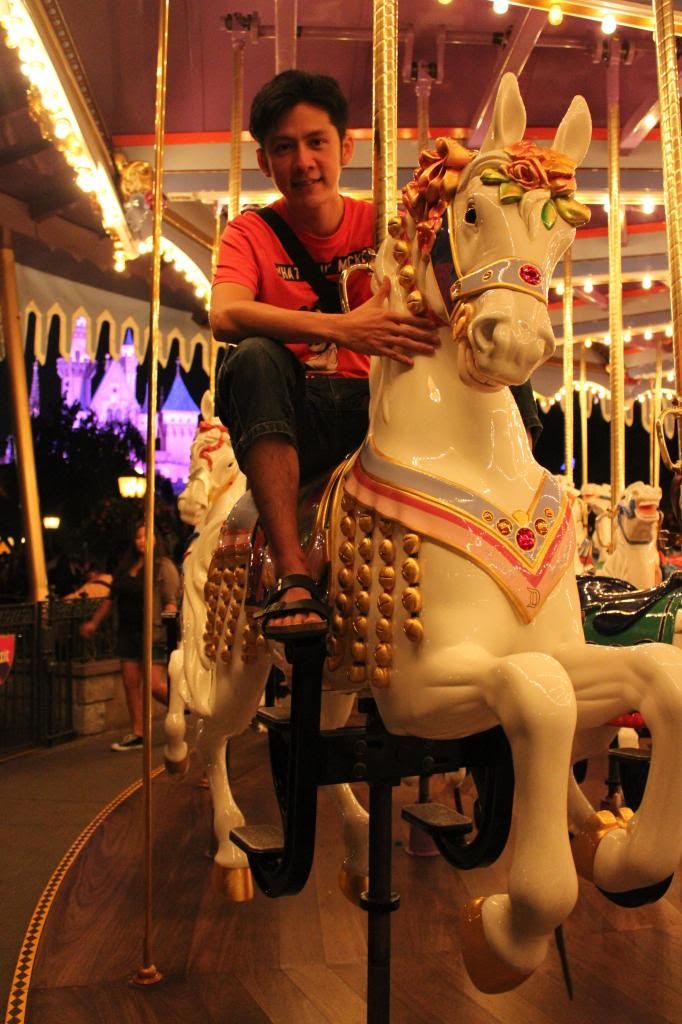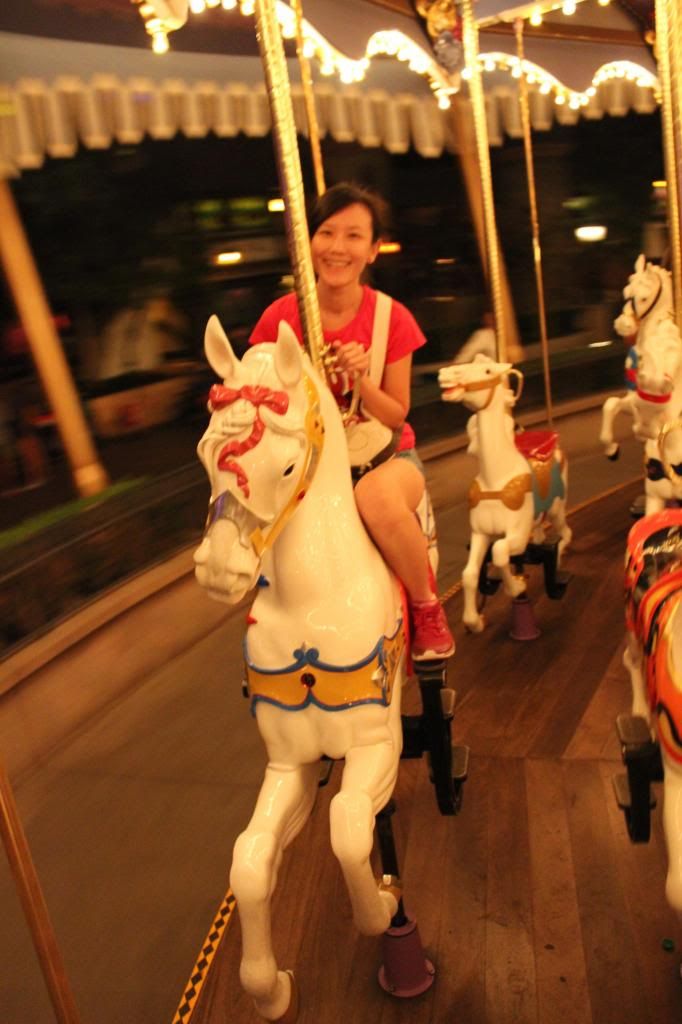 Our last ride for the day...
:(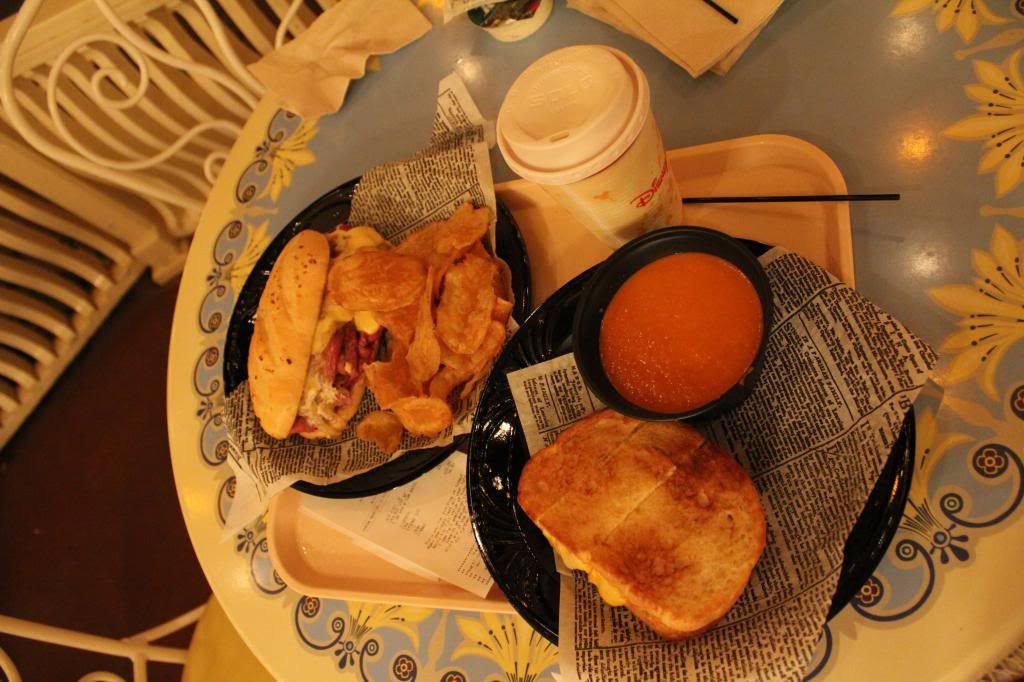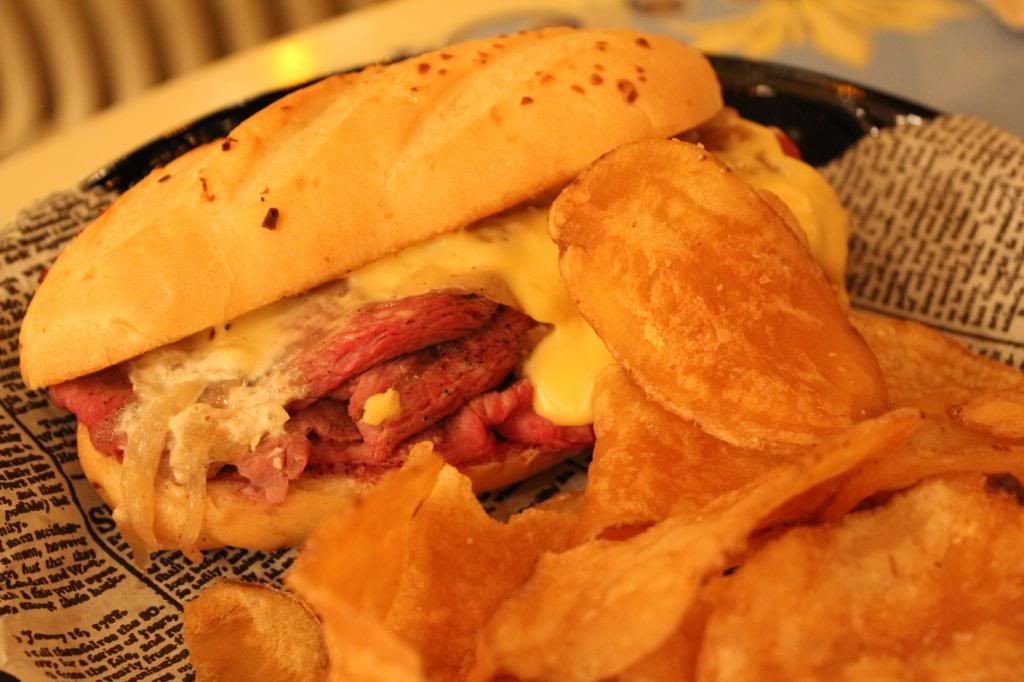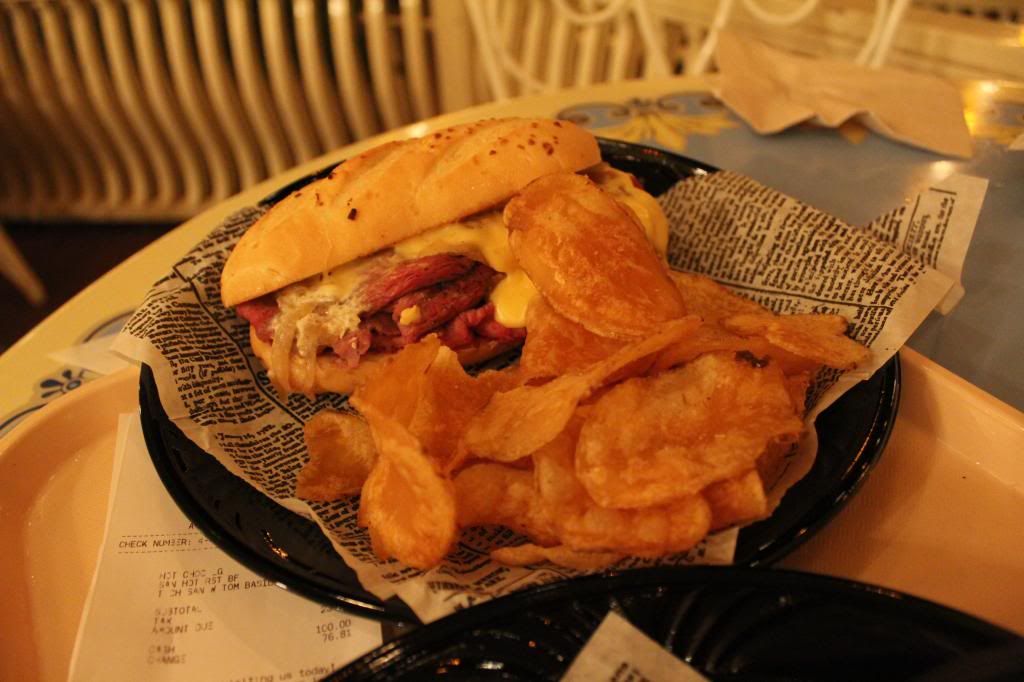 Our dinner!
View from our table.
We were waiting for the fireworks to start!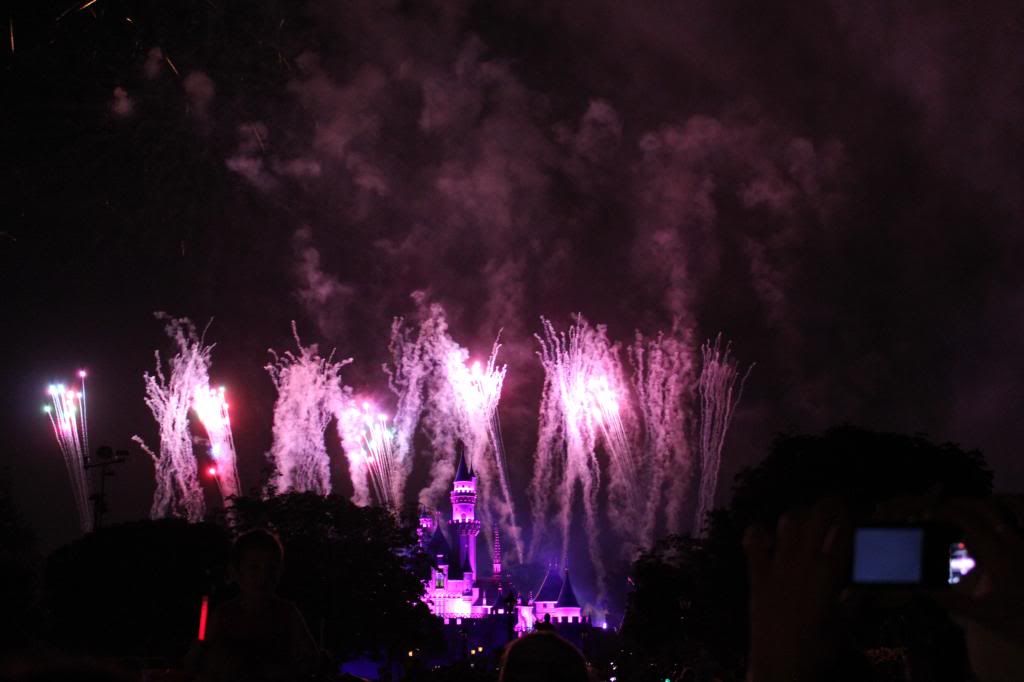 Just a few of the many many fireworks photos!
v(ˆ_____ˆ)v
This shall conclude the post for Day Three!
Thanks for reading my boringgg blog! :D:D:D:D