Fashion
Day Seven - Los Angeles (28-07-2013)
11:51:00 AM
By the time you reach my 1st week of Los Angeles blog posts, you must be amazed by the numbers of amusement parks LA has to offer! Actually, there are some more which I have yet to go as there was not much time left in LA like Legoland.
:(
Knott's Berry Farm where Snoopy resides!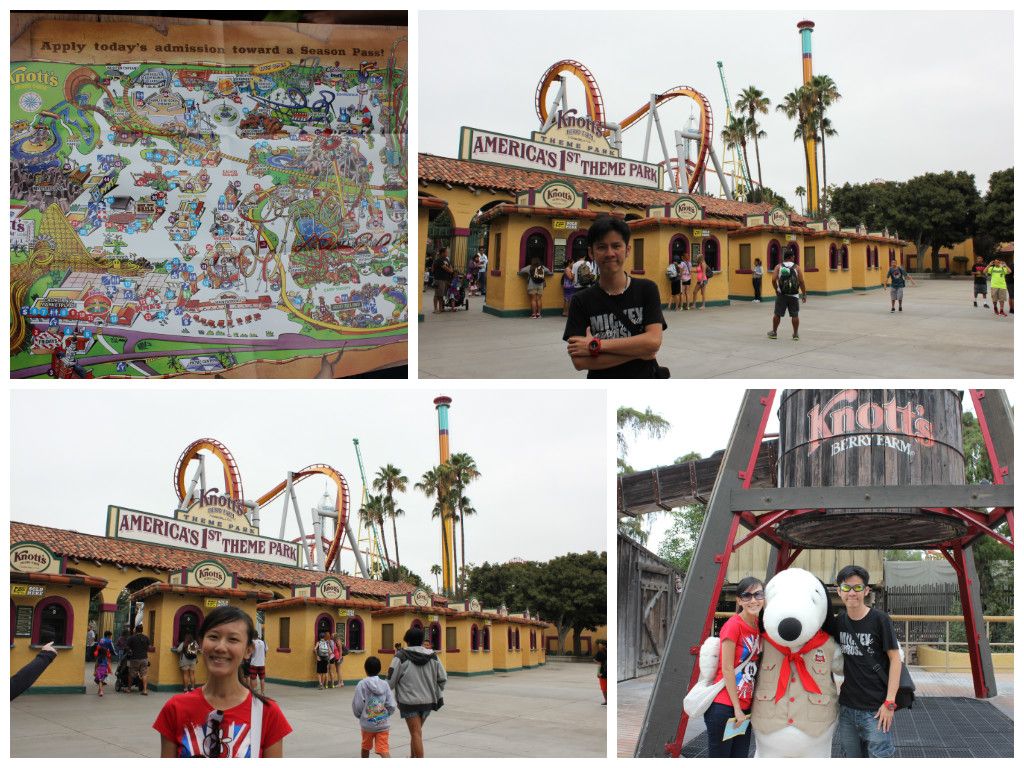 Said to be America's 1st Theme Park.
Knott has another new amusement park - Soak City Water Park but it is not open yet.
Silver Bullet
Knott's first suspended coaster sends riders climbing to a height of 146 feet, then soaring back down with an initial drop of 109 feet. Riders will spiral, corkscrew, fly into a cobra roll, and experience overbanked curves. Overall, riders will find themselves upside down six times including one vertical loop of 105 feet.
One of our ride photos.
This is what it will look IF you try to capture a shot secretly with your phone camera or camera..
Booboo!
They are trying to make sales by selling photos which we look ugly with dis contorted faces!
OOTD: Disney London shirt, Uniqlo jeans, Adidas sneakers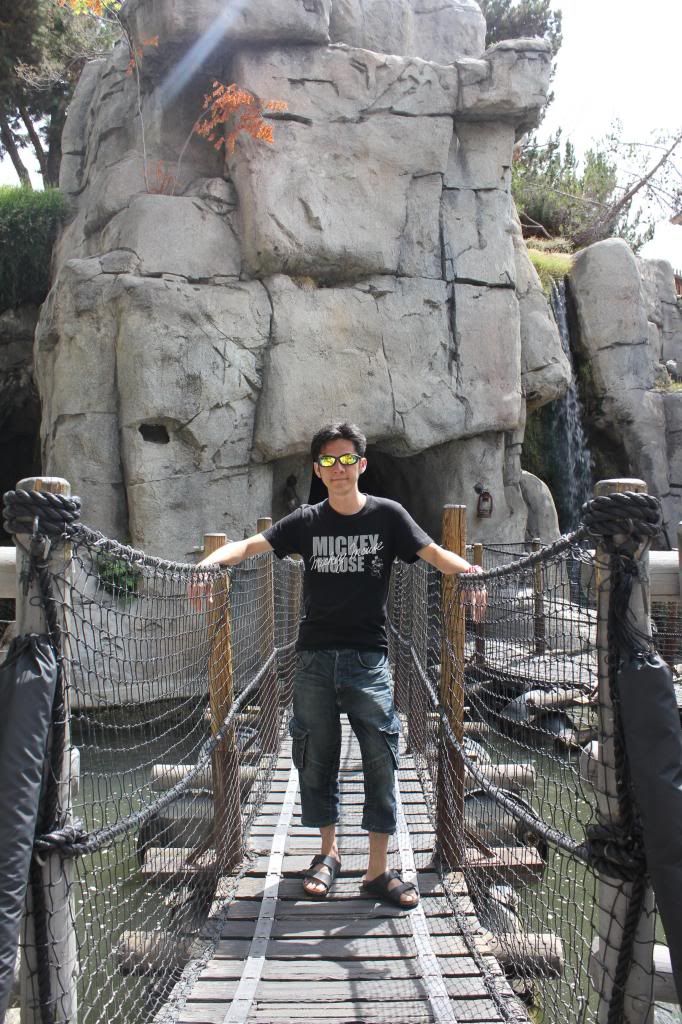 The guy's OOTD: Giordano shirt, H&M bermudas & Birkenstock sandals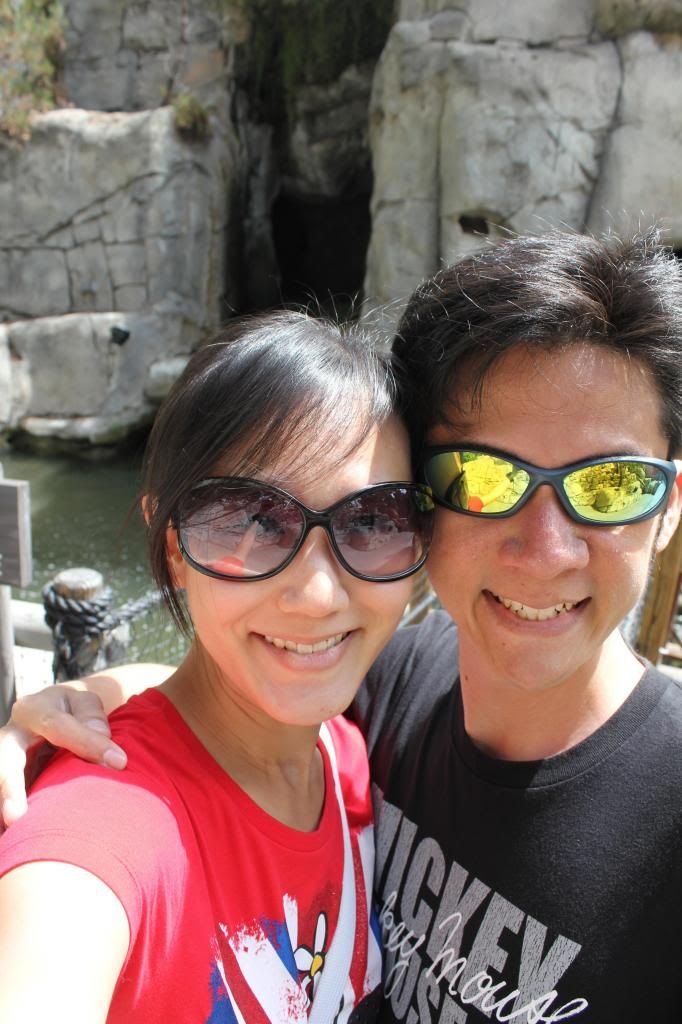 Here is a self-portrait of us!
Our shared lunch!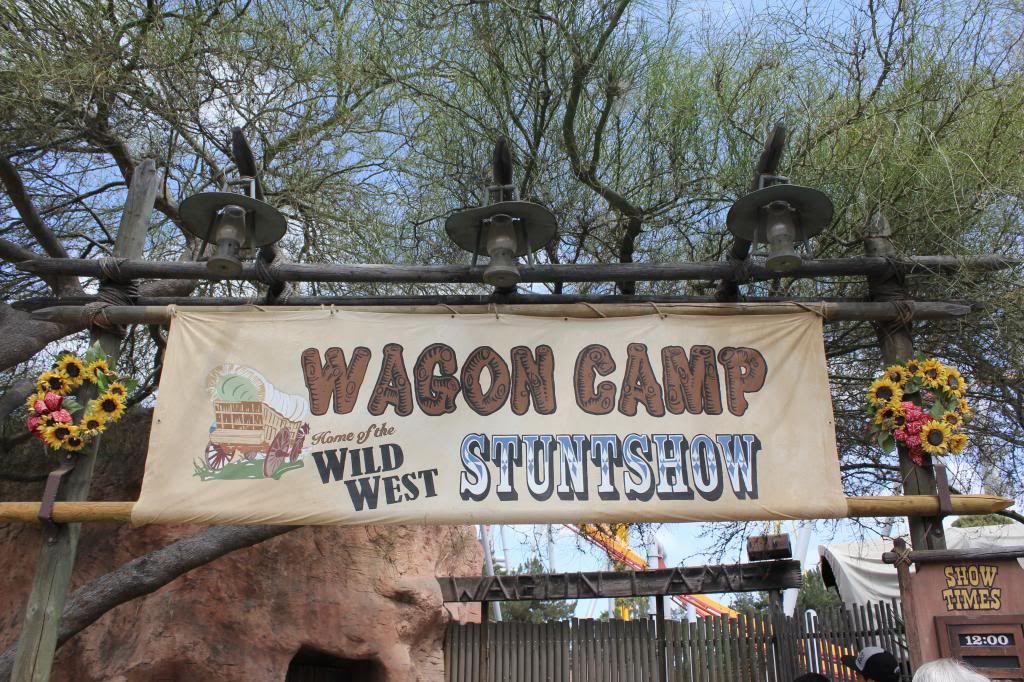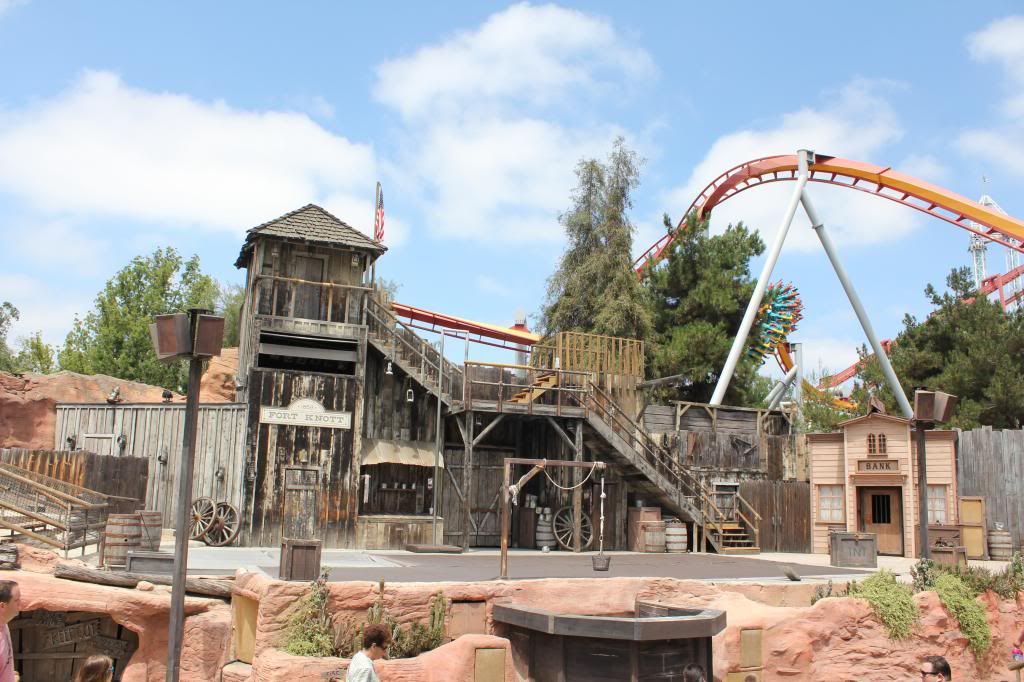 A stunt show performance but over-rated...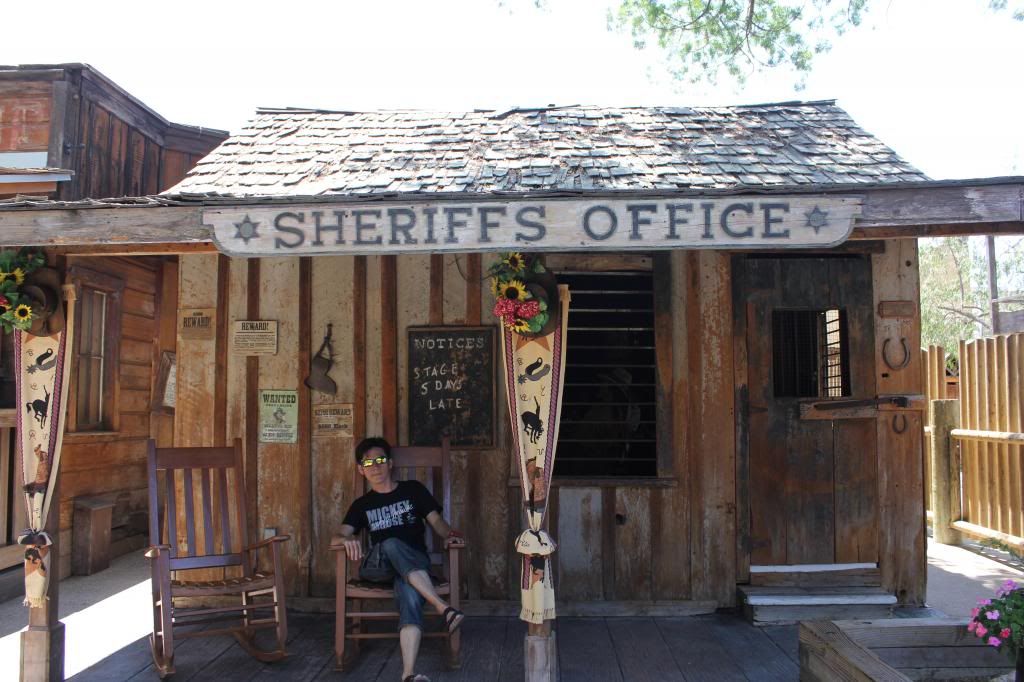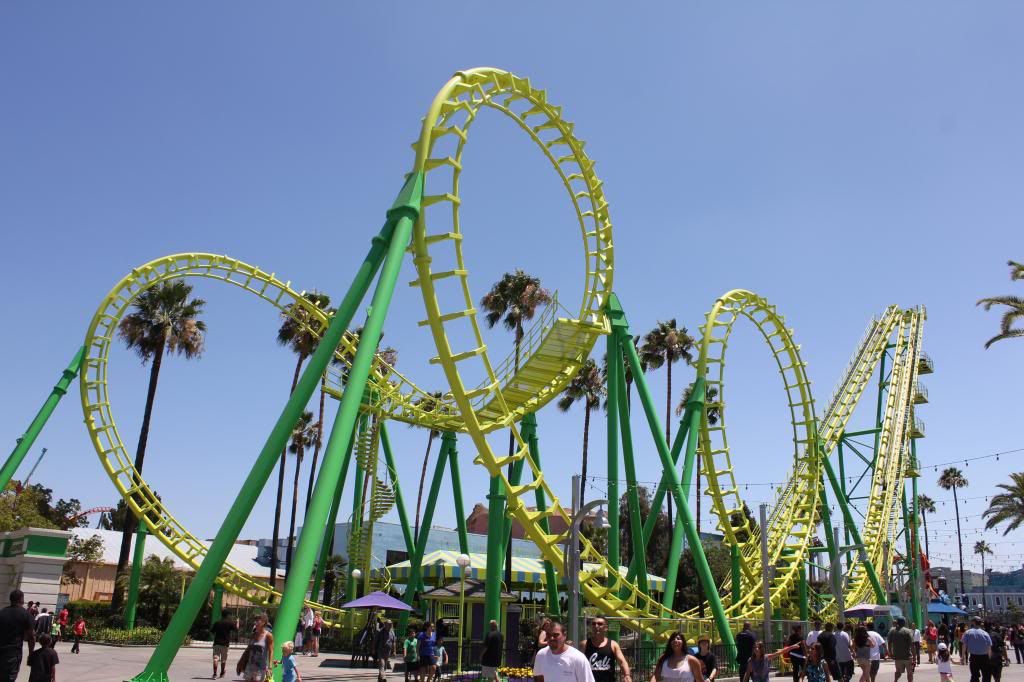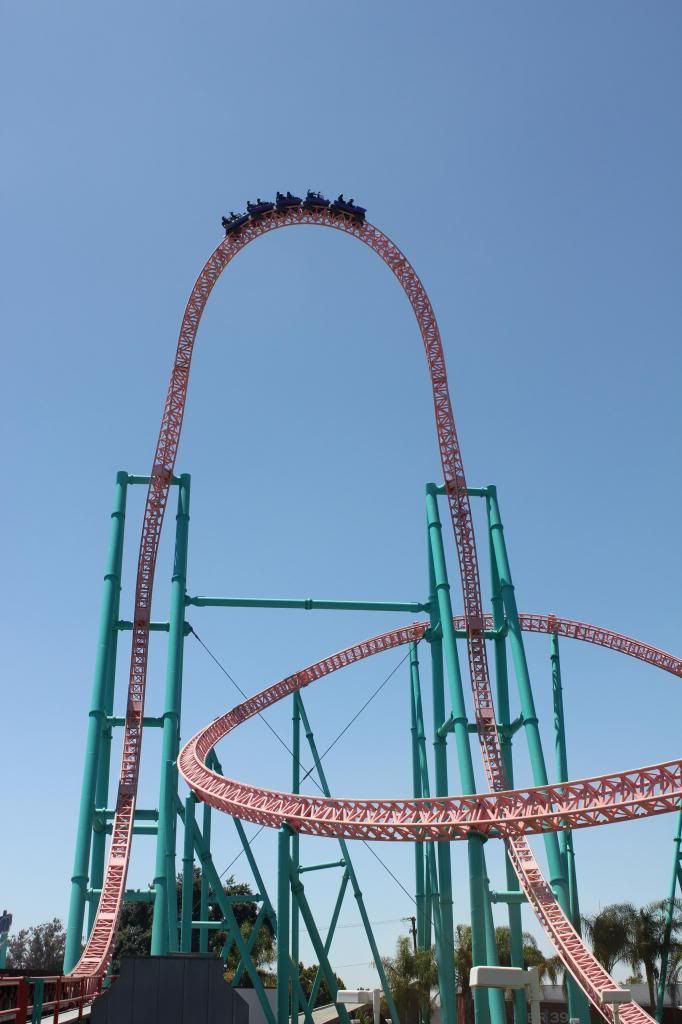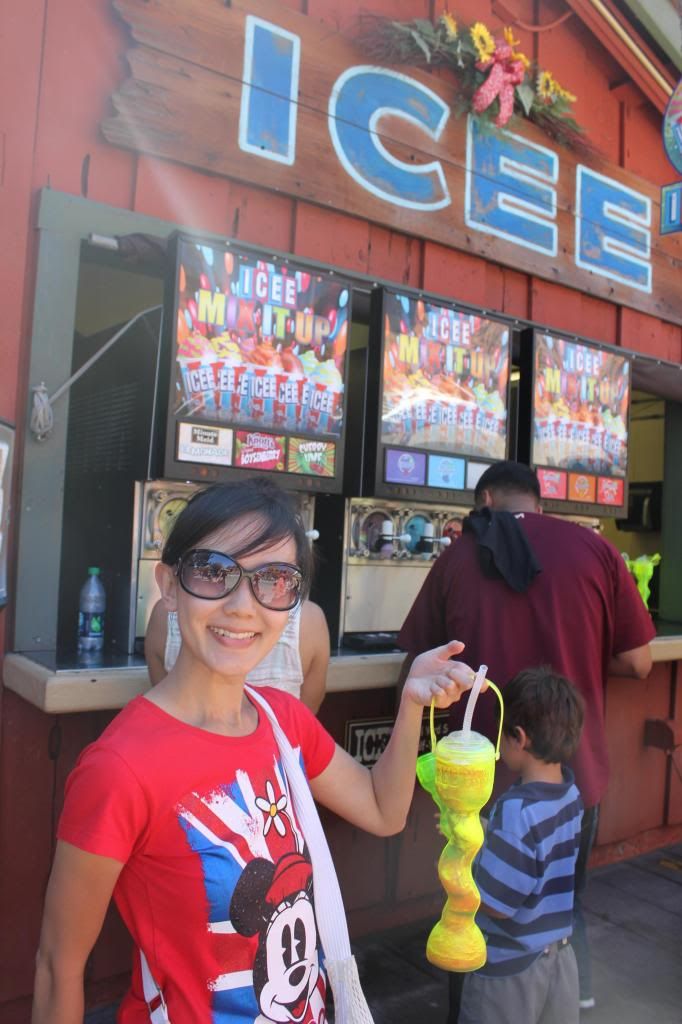 Knott's Berry Farm is more suitable for families with kids.
But you can also visit la!
Some rides are not bad and very thrilling.
Oh my, I hate the wooden roller coaster!
It made my head wobble and spin!!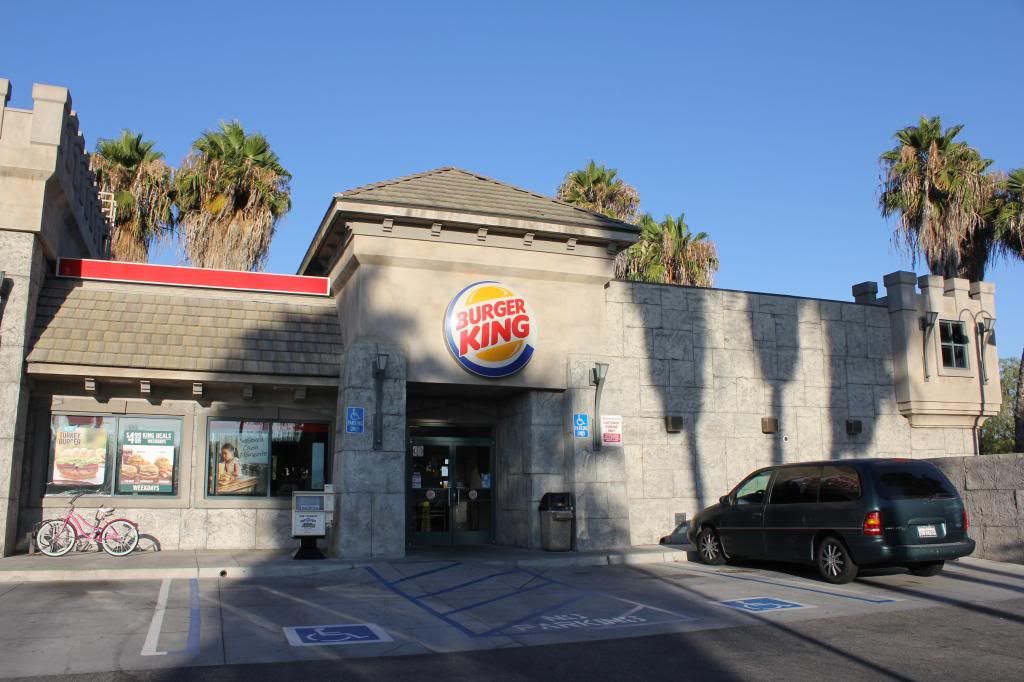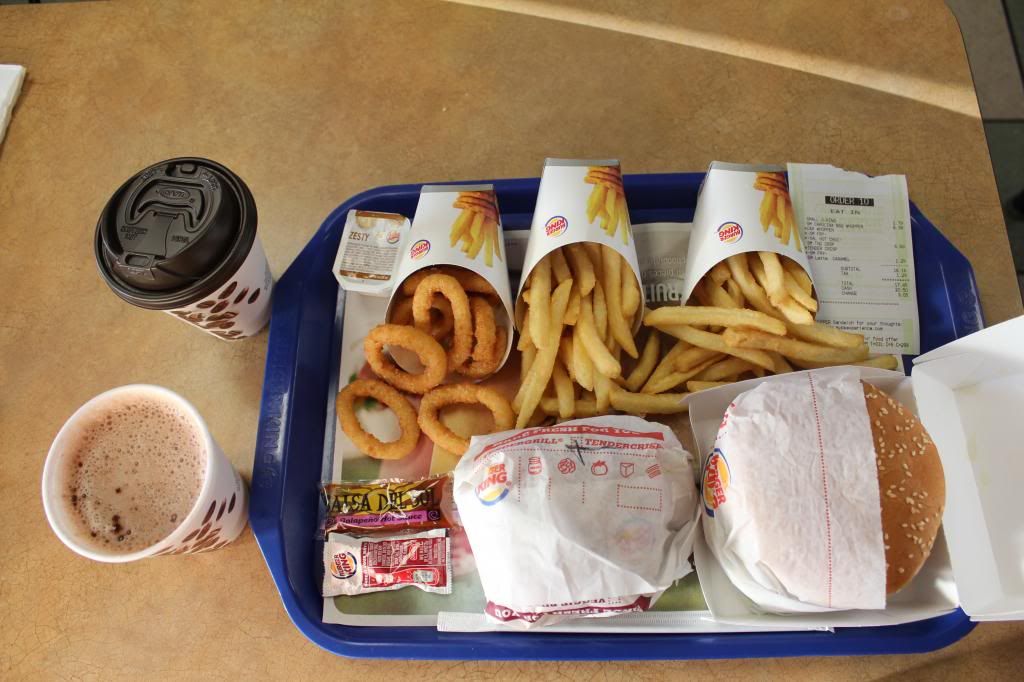 Burger King!
Whenever we are overseas, we'll make it a point to try the junk food!
Haha, yes I like to compare to SG junk food!
And do as the Romans do when you are in their city.
So, we are big eaters like Americans!