holiday
Day Twelve - Las Vegas to San Francisco (02-08-2013)
10:48:00 PM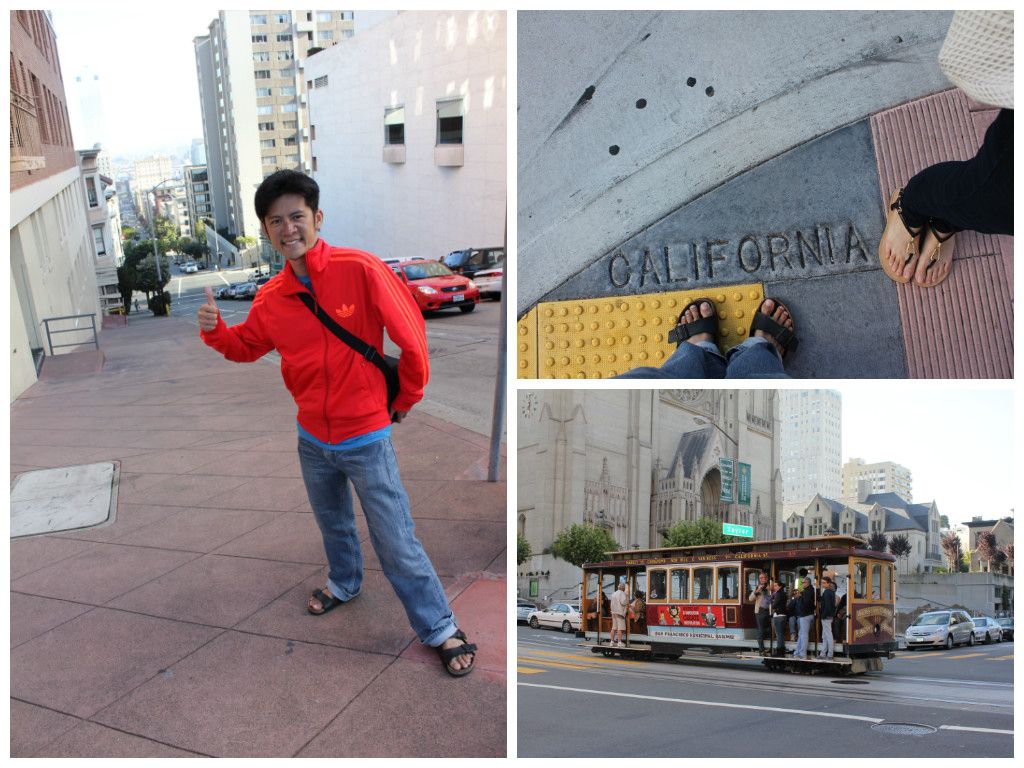 On our last day in Las Vegas, we saw a horde of sports cars!
We dropped the car off at Las Vegas Airport.
Just follow the road signs to the car rental drop-off location.
They have signs for your convenience (I guess that lots of people drive from state to state)
We flew United Airways to San Francisco. Note that there are baggage charges for UA flights.
So, if you are flying from state to state, check and compare the fares and take in account the baggage charges if applicable.
We are quite flexible with our choice of stays which range from hostels to hotels due to our budget.
This time, it was a 2-star hotel but it could be considered a hostel as well.
But the location is important as well! It is centrally located, so yay!
And you can get anywhere with ease of public transportation of the subway or bus!
San Francisco is a city of uphills and downhills.
Everywhere we go, we would see slopes may it be downhill or uphill.
Oh my, we had such a hard time walking up as we were quite starving..
But luckily, the weather is quite cold although it is summer.
You must bring a jacket along! Very cold in night!
We went to Union Square, Chinatown & Japan Town.
At last, we had lunch cum dinner at a Japanese restaurant in Japan Town!
There are so many things to see in San Francisco!
Got Korea Town but no time! :(
Next time, IF I ever get to fly to USA again, I'll definitely explore Korea Town in SF & LA!
After visiting a few states, I realized that each state has its own distinctive taste and could be recognized by its special attractions. But it's sad that we could not really cover all the states in USA due to our budget. Otherwise, we'll be able to learn many more new things and continue to be amazed by all the stuff USA has. But I should be content that we have been to USA while many other friends have not.
I thank my hubby for giving in to me although it should be his choice (plus throwing in my endless reasoning why it should be this or that) lol.. I am sorry that he'll has to work hard for our future (shame on me)
I love you, my hubby.
*muacks*