Again, I failed to update my dusty blog! Almost 2 weeks and a thick layer of dust piled up!
*cleaning*coughs*
I owe you a few Paris travelogue photo-posts from last year!
*beware of the massive photos* ;)
For those who have not read my previous posts on London & Paris,
here are the links for your convenience:
On to Paris travelogue!!!!
:D:D:D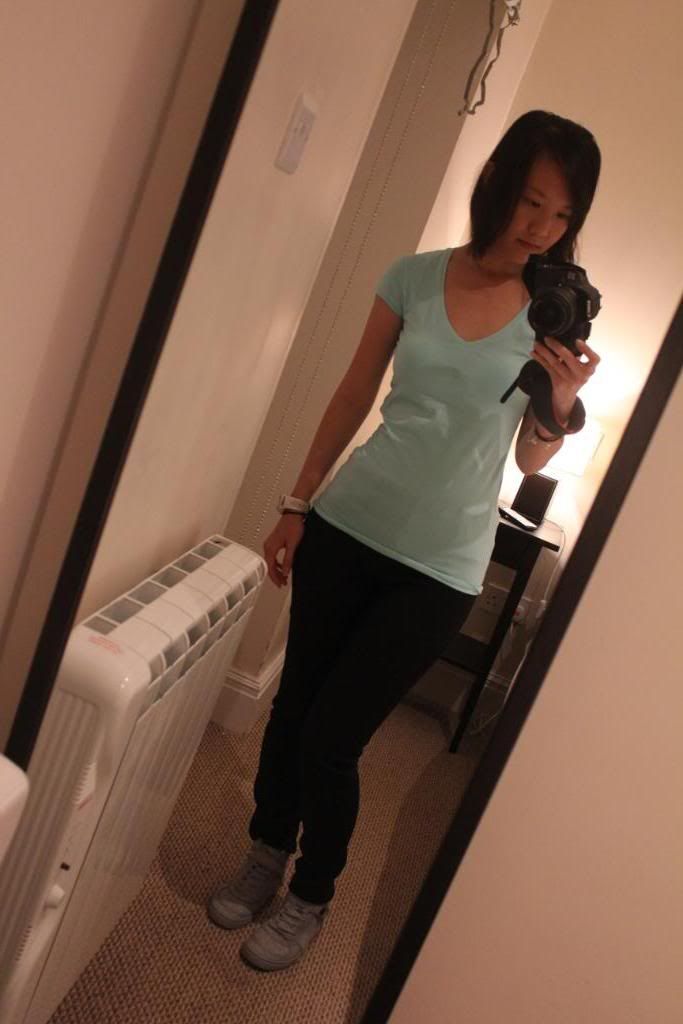 Ready to be off to Paris, my favorite country!!!
OTD : Primark shirt, Uniqlo jeans, Rubi sneakers, H&M charm bracelet


I love Paris for its romantic ambiance although others consider Paris over-ratedly romantic...
From Left Clock-Wise : St. Pancras Station, Eurostar entrance & Departure Lounge
Boarded Eurostar which is the most convenient popular transport from London to Paris & back.
It takes more than 2 hours and the best thing is that it takes us to the central of Paris where there is a map of subway trains which can take us anywhere!
Cost-wise, I took one-way trip which cost SGD85.00. This might help those who are planning to travel to Paris & London.
Me!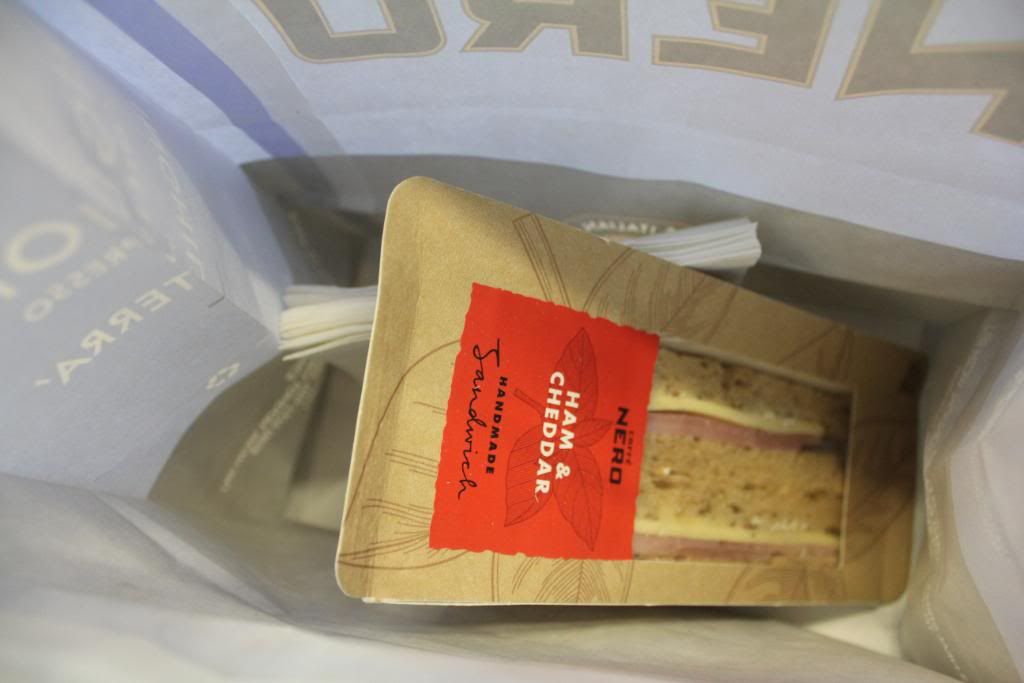 From Left Clock-Wise : Cafe Nero take-away, My breakfast & Me outside my train!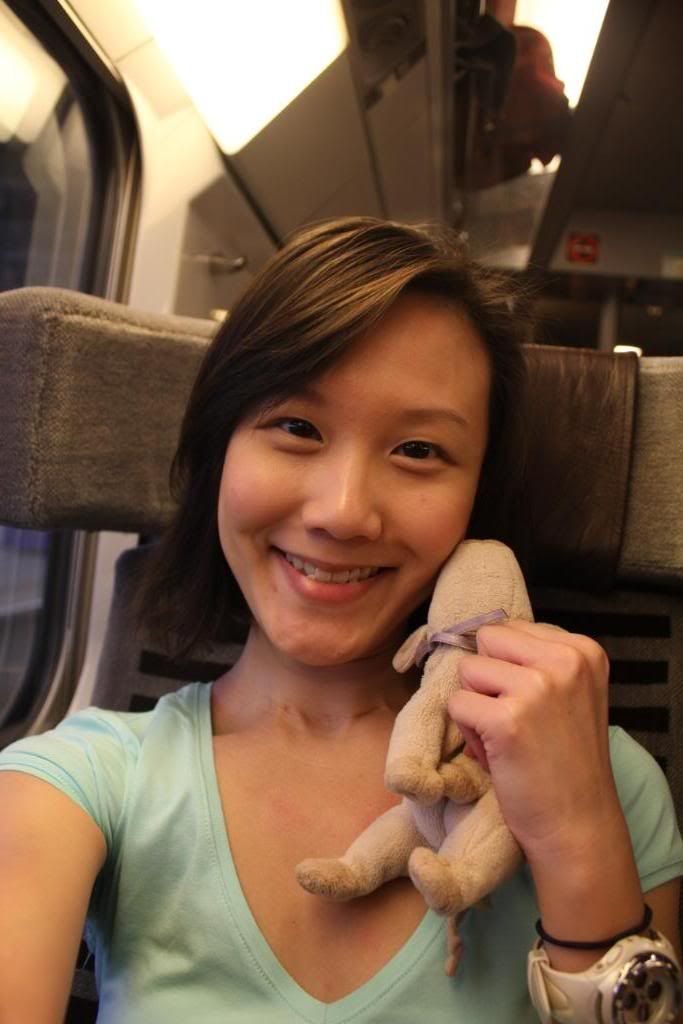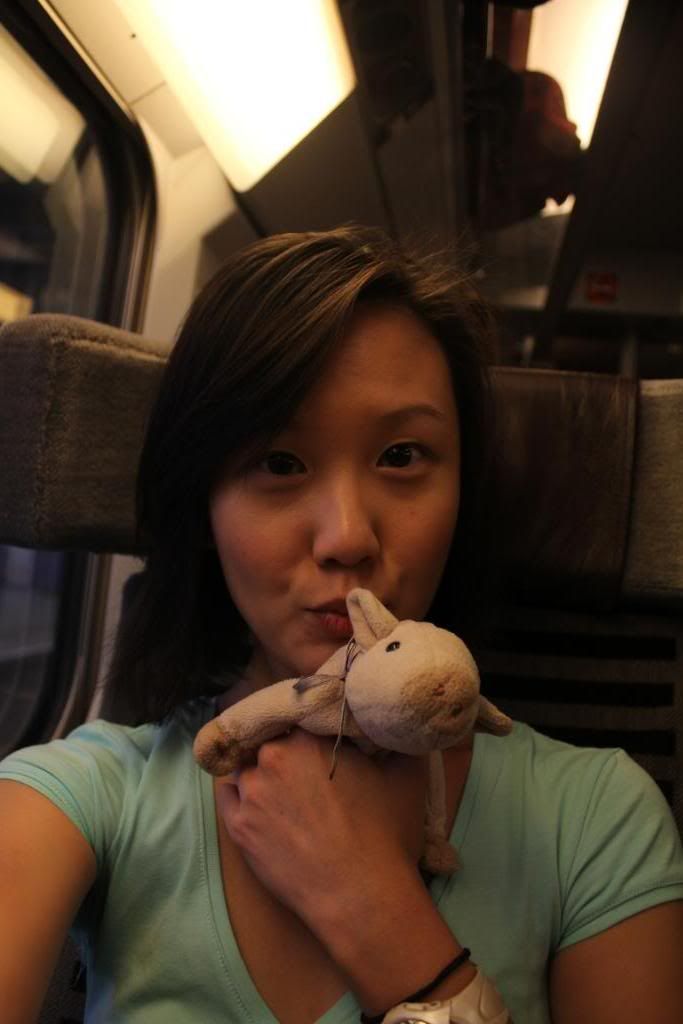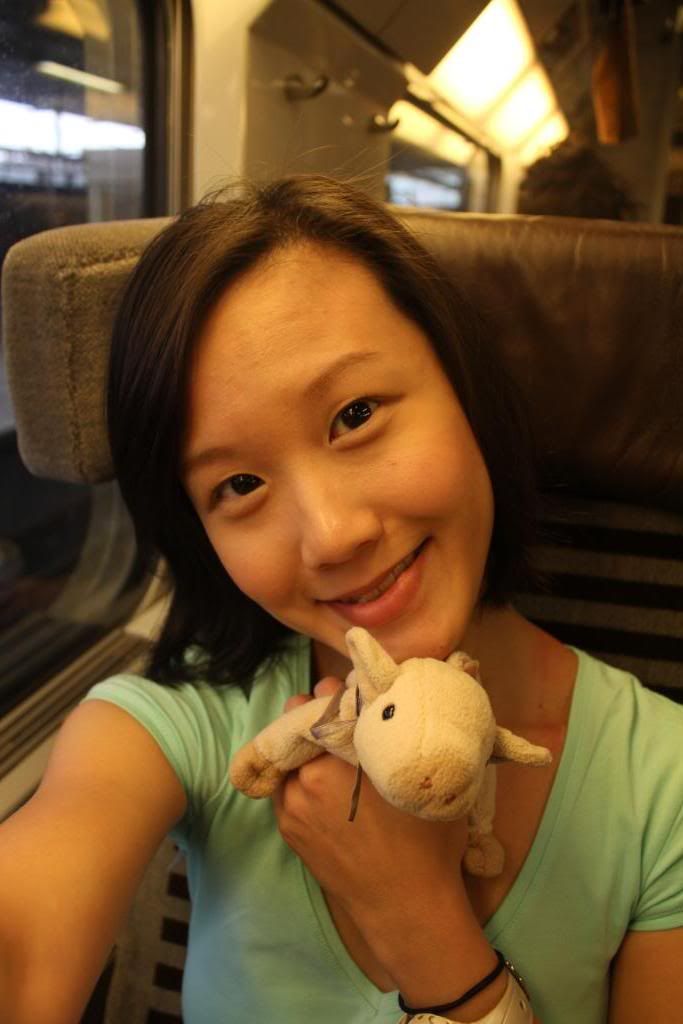 Cam-whoring with my little Piggy!
Leaving London..
See ya again, London!
I'll be back again! ;)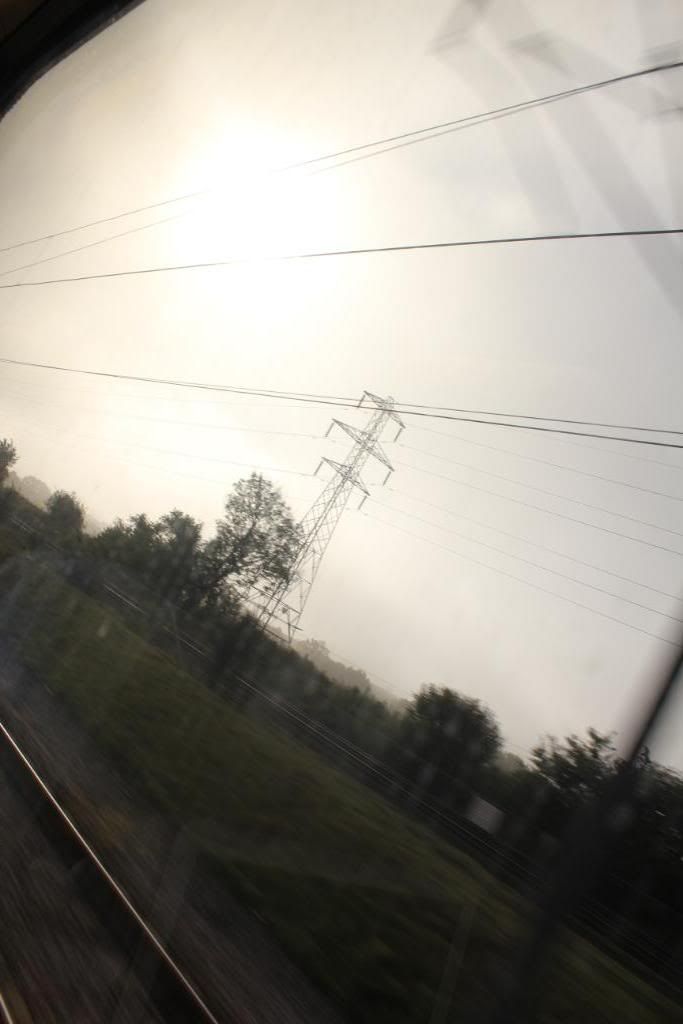 Morning Sun greeting me!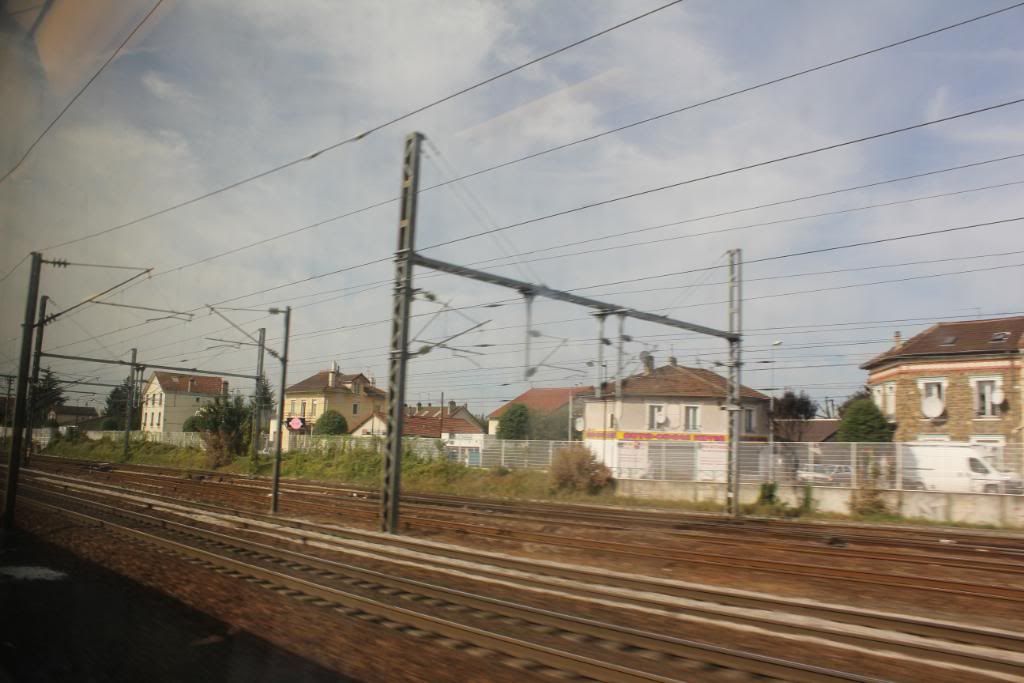 1st sign of Paris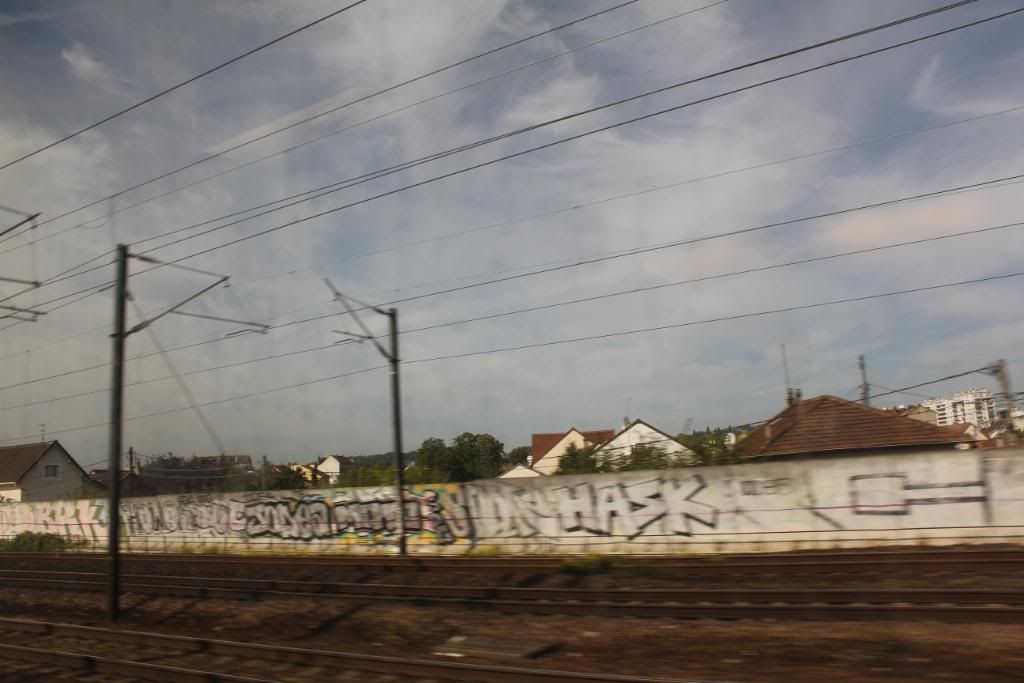 Reaching soon!
Graffiti is a common sight in Paris and some are quite artistic!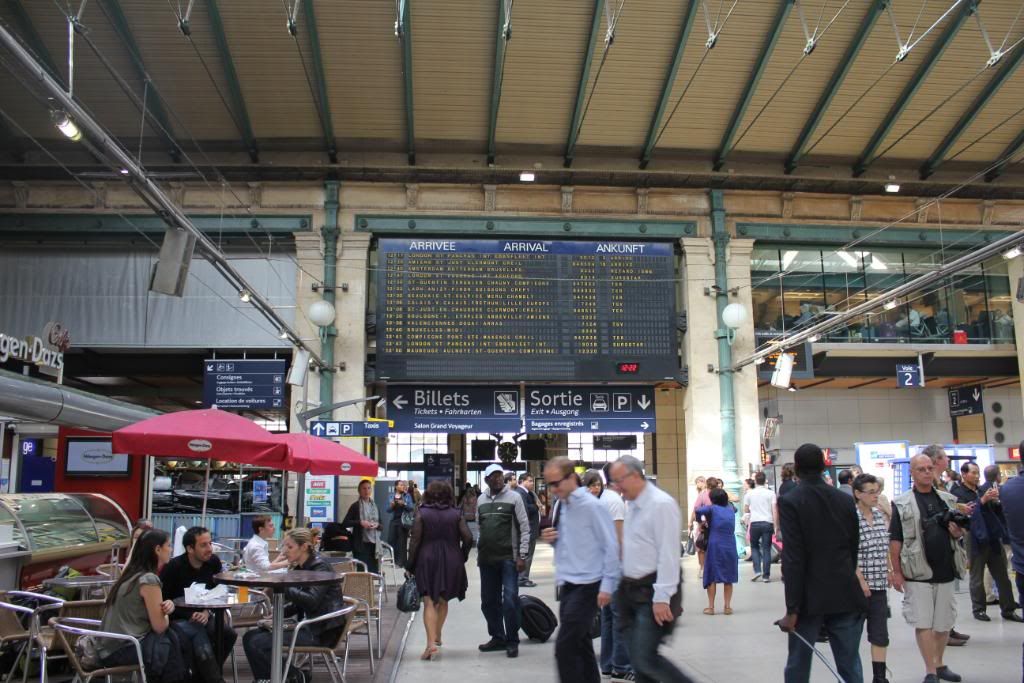 From Left Clock-Wise : Arrival in Paris (so thrilled just to be in Paris!), Main station hall, Subway train & one of Paris buildings on way to my hotel
Although the pictures look alike, they are different rooms.
The 1st room I was checked into did not have a bathtub which I had expected the room to have one!
So, I asked for a change of room and they were very helpful in this!
Thanks, Mercure staff!!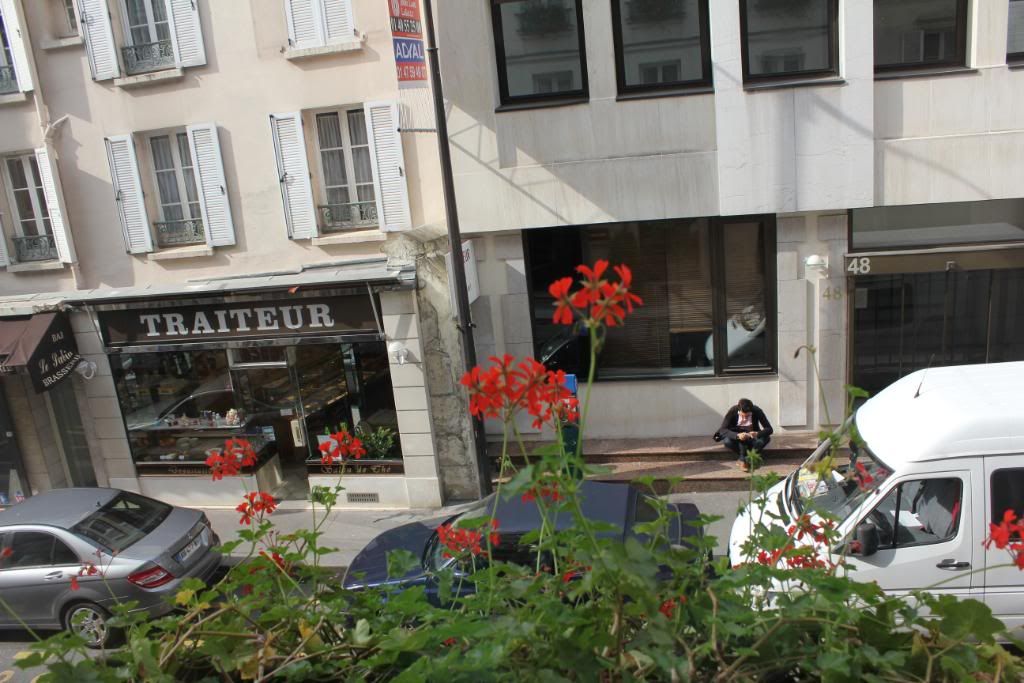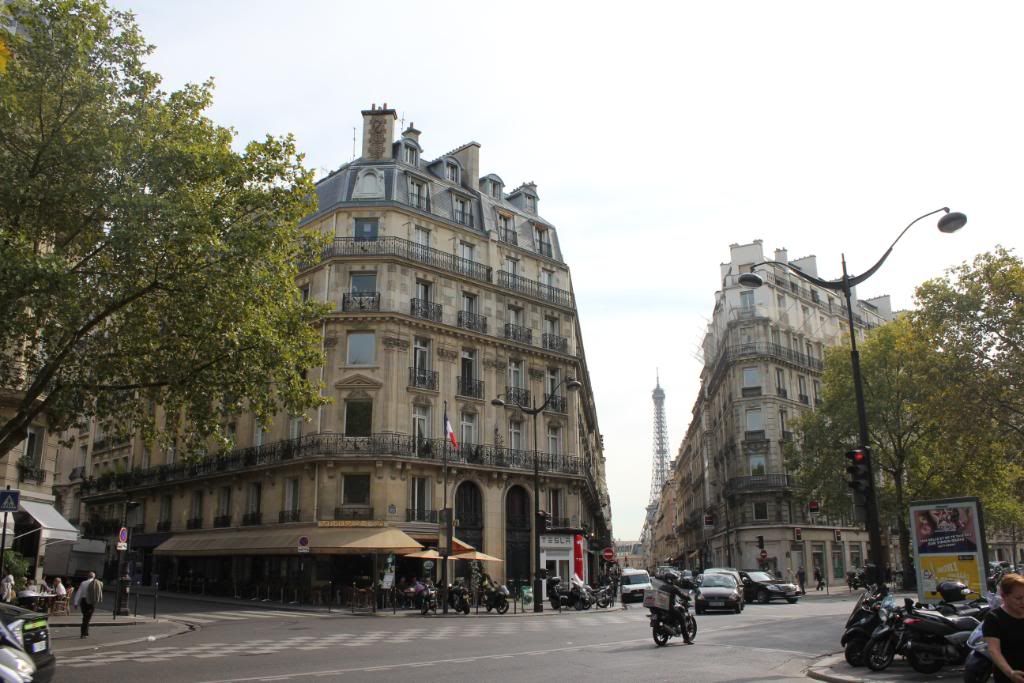 Left : View from my hotel room
Right : Surroundings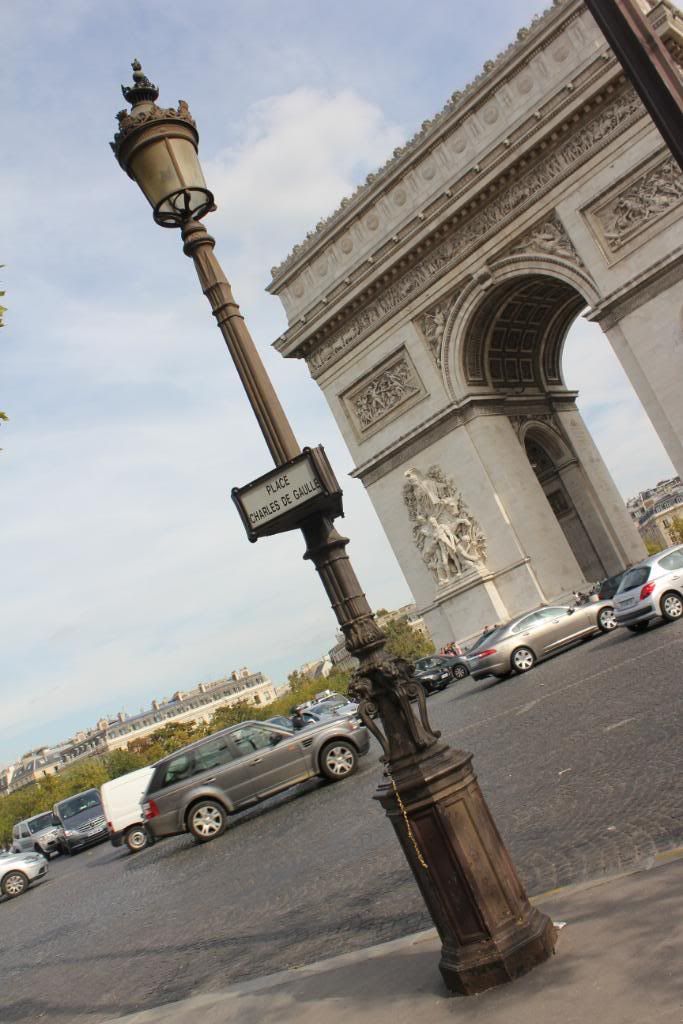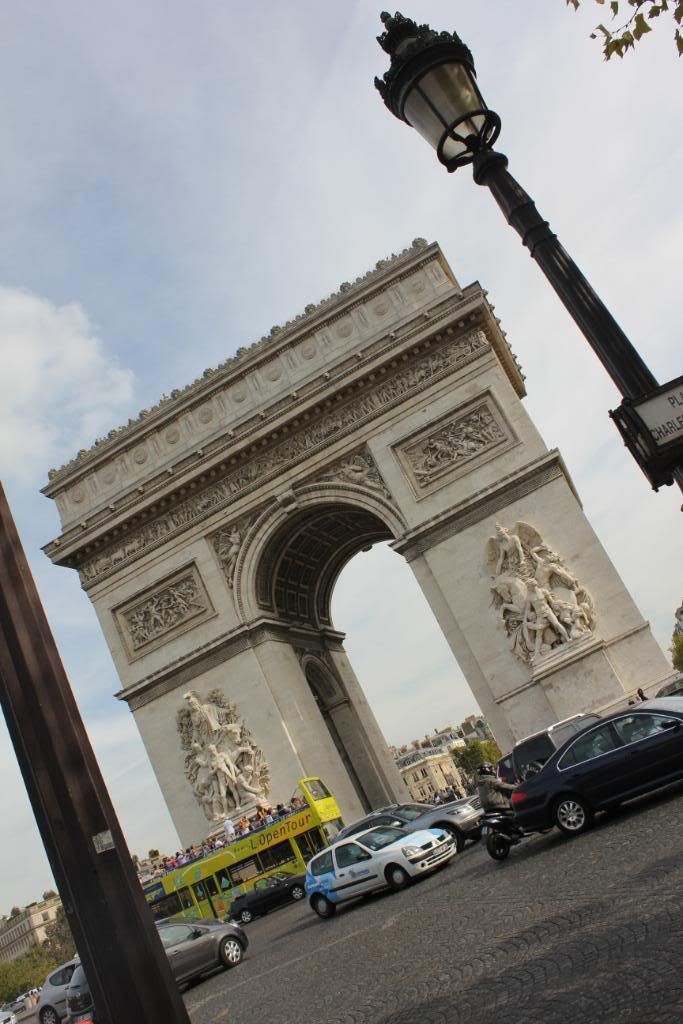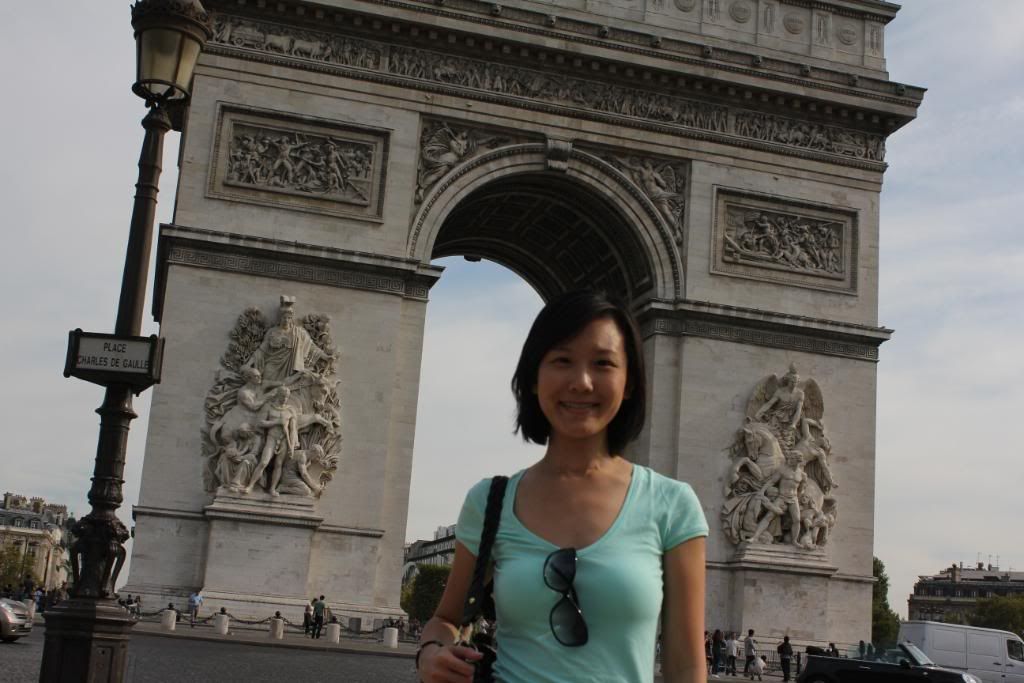 Arc de Triomphe : A famous monument
It honours those who fought and died for France in the
French Revolutionary
and the
Napoleonic Wars
, with the names of all French victories and generals inscribed on its inner and outer surfaces. Beneath its vault lies the
Tomb of the Unknown Soldier
from World War I.
*Credits to http://en.wikipedia.org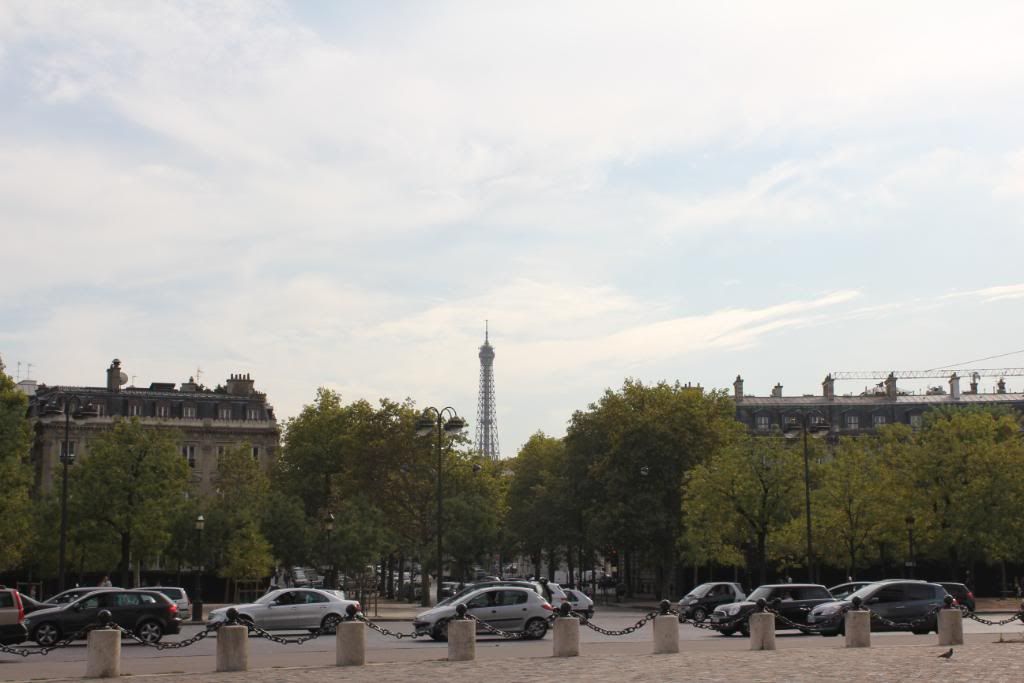 Eiffel Tower!
On my way to the hotel on the subway, the train passed by Eiffel Tower and it did look magnificent from where I was looking since it was quite at a close distance!
I was so awed and dumbfounded by the behold of the sight that I had forgotten to snap photos of it!
Inside of the subway.
Some trains are old and some new. In the old ones, you have to open the door manually with a button or lever, depending on the type of train.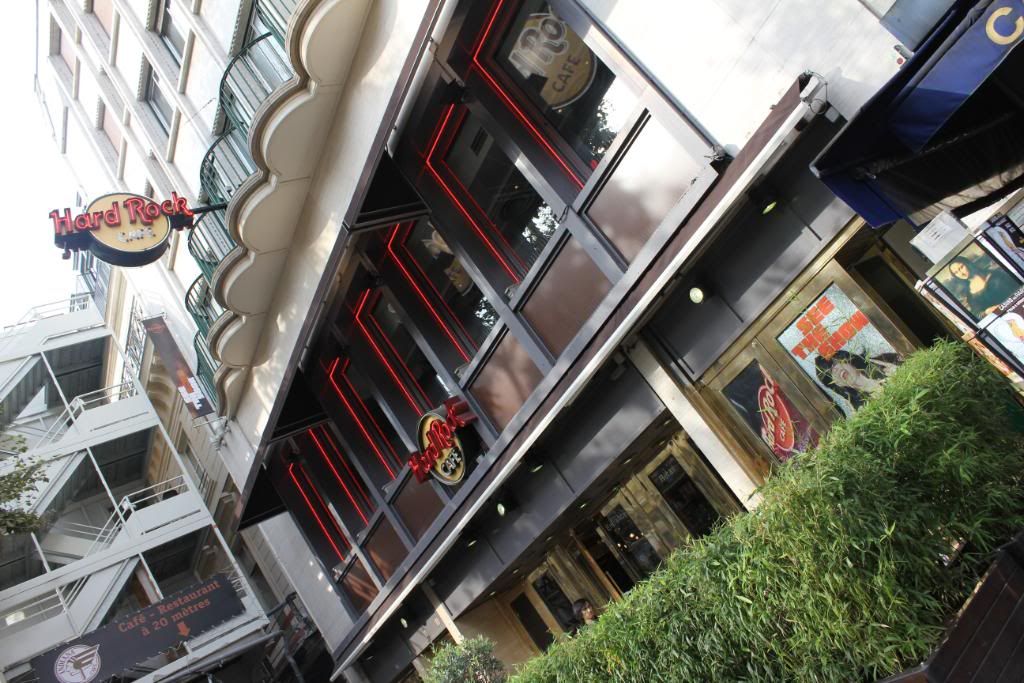 Figured I'd better go shopping 1st as it was already late afternoon.
Hard Rock Cafe Paris!
I always make it a point to stop by Hard Rock Cafe/hotel to buy my shirts, shot glass/mug & bear whenever I fly to a new destination! :D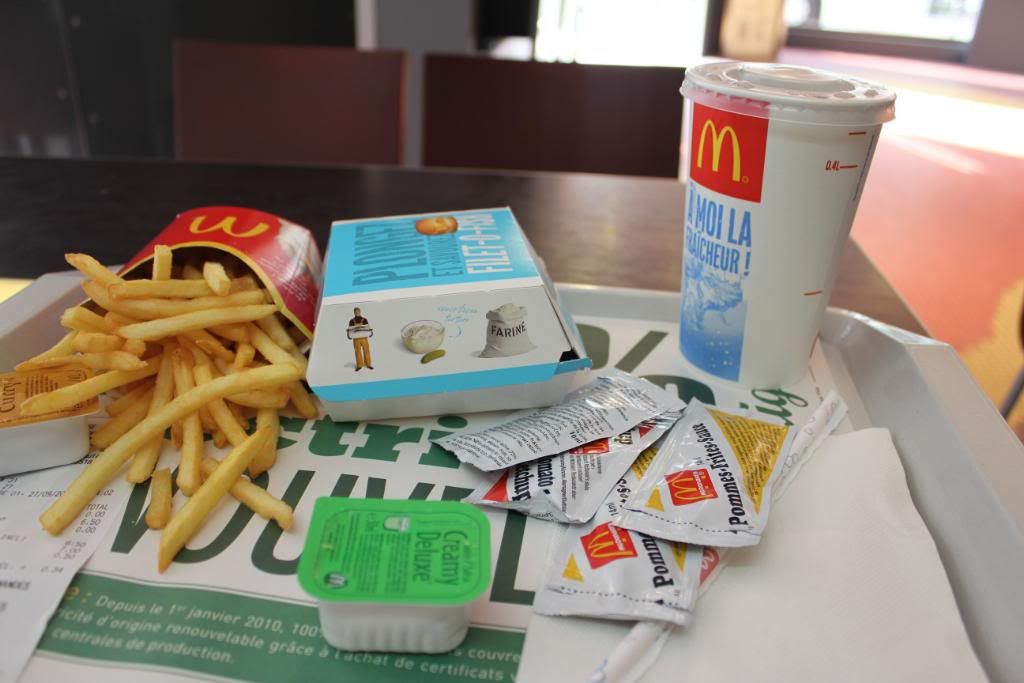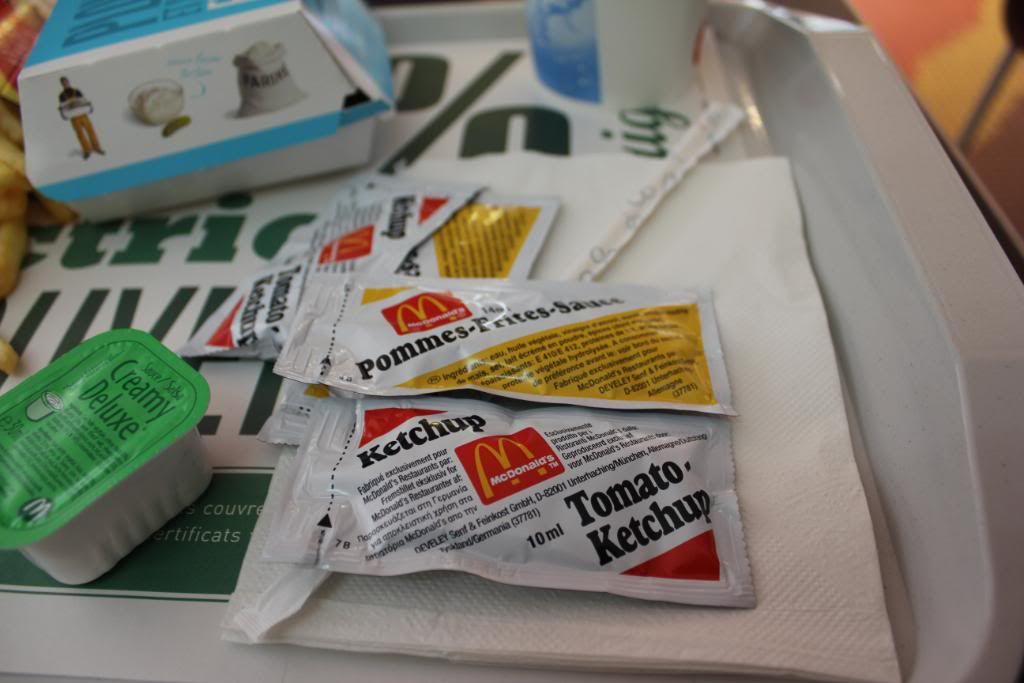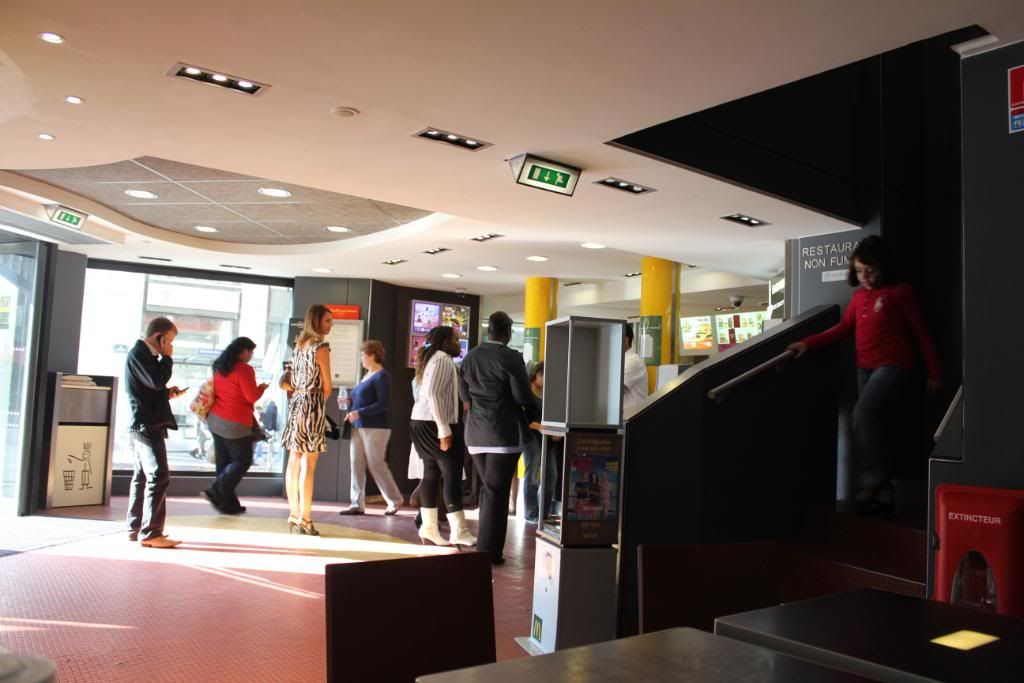 From Left clock-wise : my 1st meal in Paris, Tomato sauce packets (you must think "ah, nothing special") & McDonald's interior
Their sauce packets have 2 little tears at each end to make it very easy to tear it open! WTF!
Here in Singapore, we do have to try ways to tear some certain stubborn packets apart open!
Biting into my fish burger!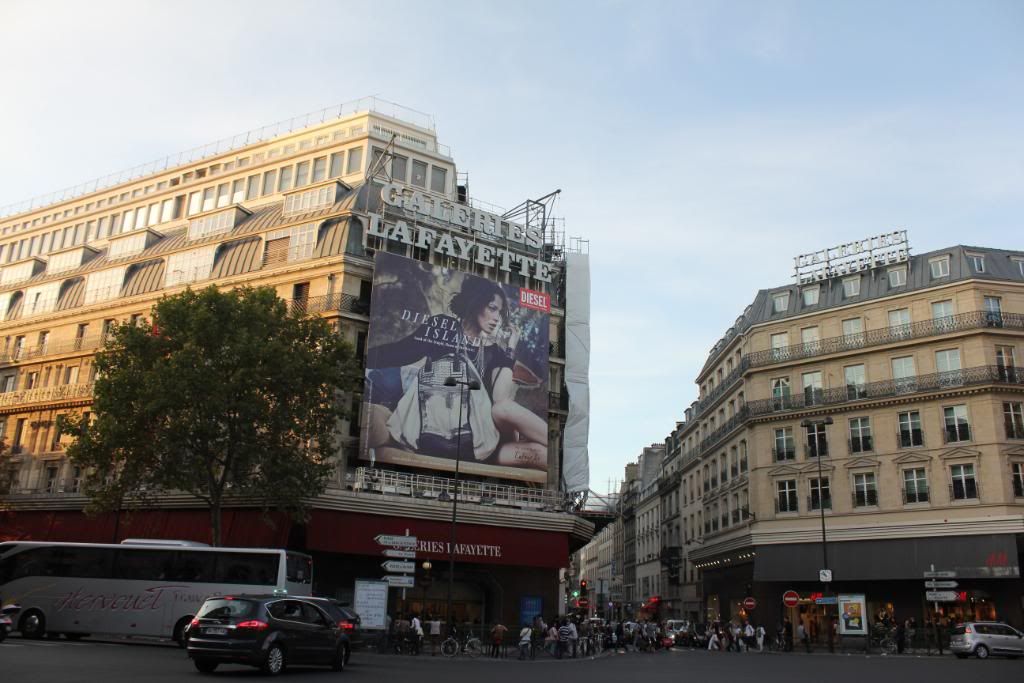 Galeries Lafayette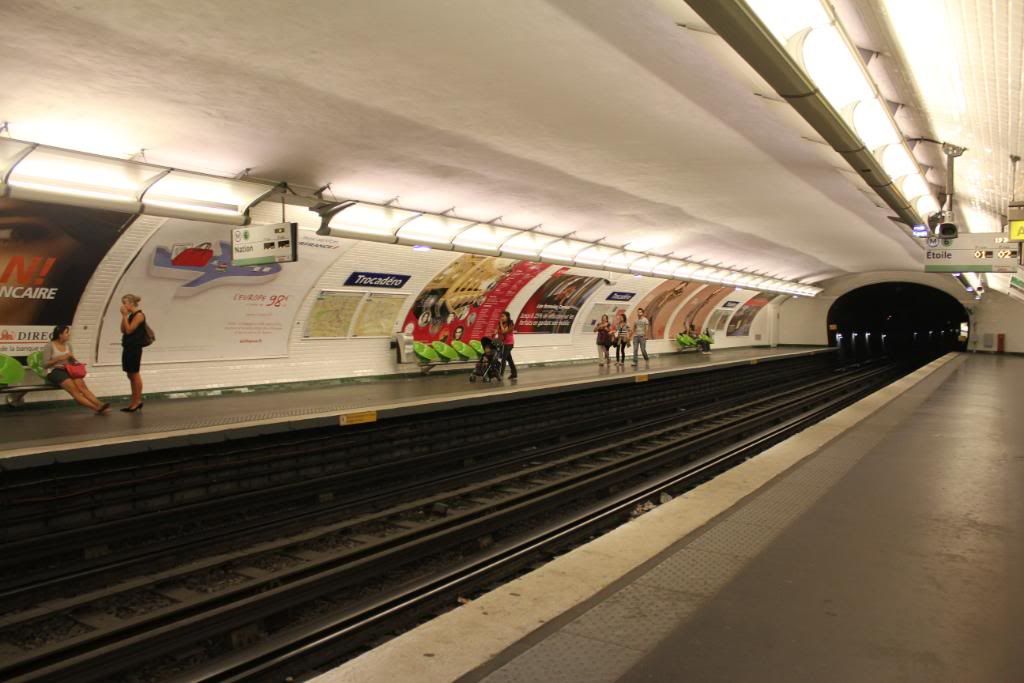 Almost empty train station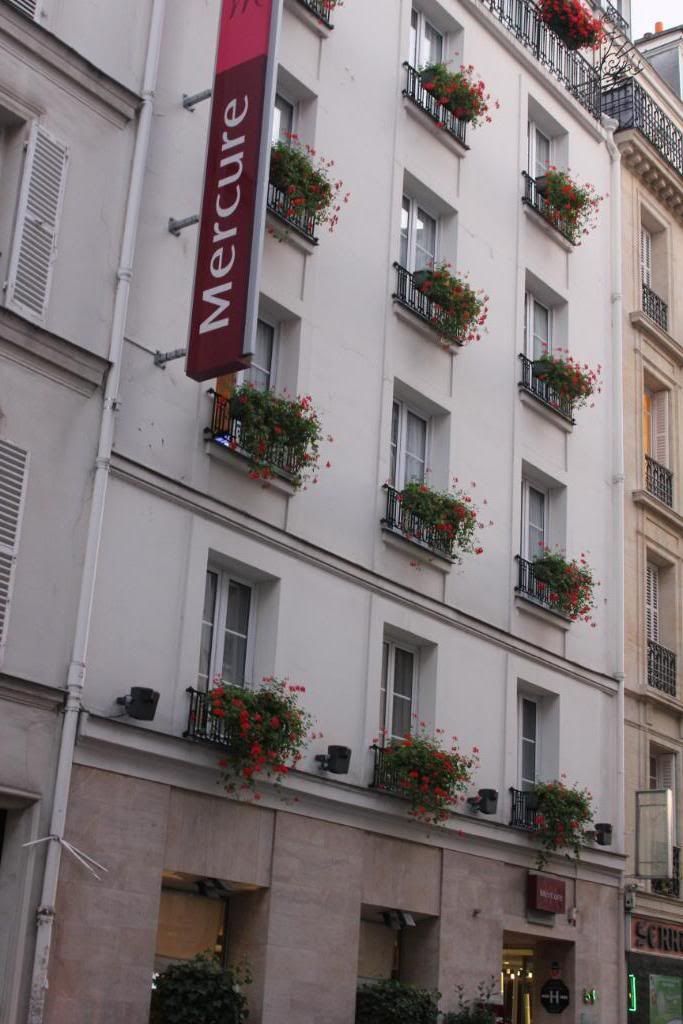 My hotel : Mercure Paris Champs Elysées
Like the name states, it is near Champs Elysees, the shopping paradise!
It is about 10 mins walk & Arc de Triomphe is also near!
Until my next Travelogue - Paris post!
Thanks for reading my boring blog!
:)