Baby Crayfish Salad from TCC!
Our most fav salad of the moment!!!
Don't the crayfish and fish roe make your mouth water???
Nutty Mocha Frappe
My love grandma's home-cooked chicken curry and toasted bread!
Heaven! I could die for this dish!
Mushroom soup but not my fav type...
We were at BBQ Chicken with a huge bunch of friends for some catch-up!
This dinner was the one we should had long time ago but due to time constraints..
But I am glad that we could have such a dinner now!
Smoked Duck Salad with Citrus Dressing
The smoked duck was not bad but I love the leaves the most!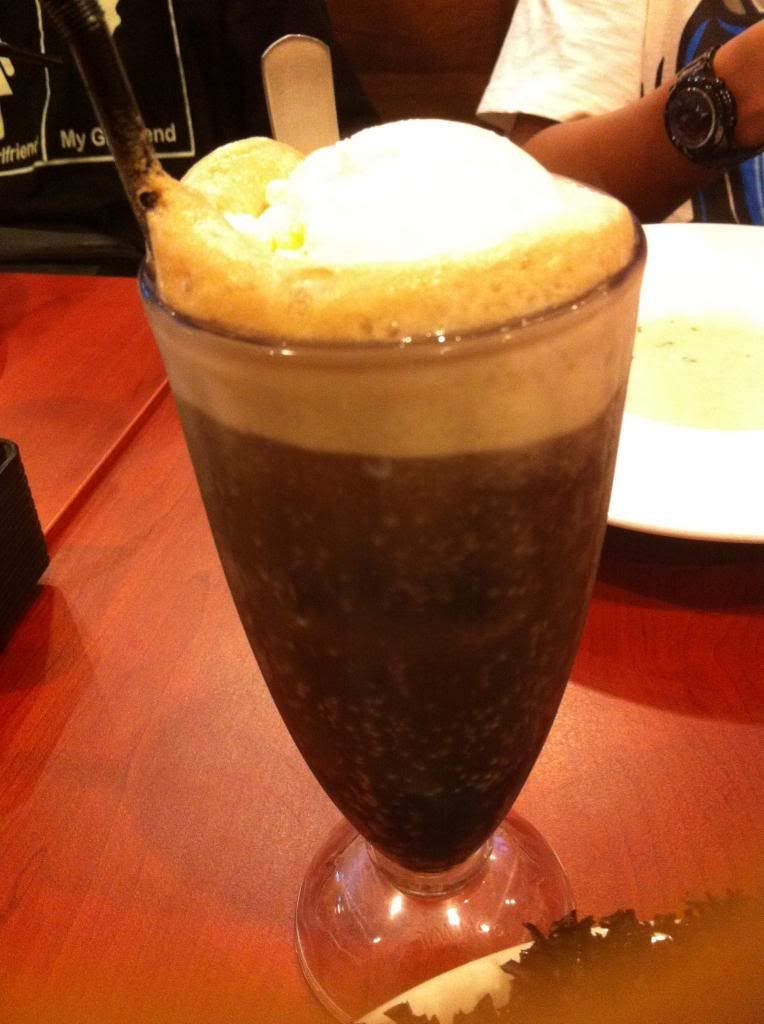 Pepsi Float
But IMO, A&W's Root Beer Float is the best in the world!
Don't you agree with me?
Black Pepper Chicken Steak